• American Capitalism's Great Crisis
• The 2017 NDAA Should Begin Rebuilding America's Military
• Yes, Iran Is Still Hostile to the US
• Exclusive: NC Lt. Gov. Calls Obama Administration's Jim Crow Claim 'Shameful'
• Texas School District Adopts Transgender Guidelines Without Parental Approval
• How Congress Mysteriously Became a 'Small Business' to Qualify for Obamacare Subsidies
• Sexual Abuse Survivors Talk About 'Devastating Implications' From Transgender Bathroom Laws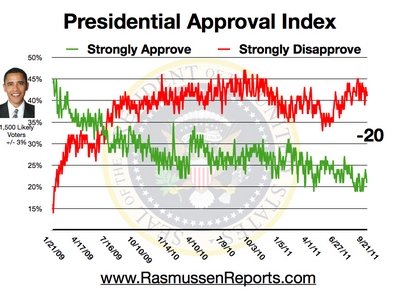 • Presidential Approval Index Tracking Poll
• Do Voters Care What Ryan Thinks About Trump?
• Should The Democratic Party Be More Like Clinton or Sanders?
• Beltway Confidential
• Cruise ship diplomacy is not helping ordinary Cubans
• Clinton decline: Hillary, hapless, hopeless
• (DHS) Magical Mystery Tour: Too much of nothing

• Persian Gulf Sheikhs Gave Bill & Hillary $100 Million
• Donald Trump And Paul Ryan Meet On Capitol Hill
• Where Trump And The GOP Platform Collide
• Comedian: 'You Can't Be Liberal And Be Edgy'
• Page Six
• America's middle class is headed toward extinction
• Being a gold digger has never been harder


• Gun Control Group Moves to Block Missouri's Constitutional Carry
• Strickland Campaign Fundraises with Lobbyist, Attorney in Washington, D.C.
• So You Want to Vote Libertarian?
• Safety in Name Only. Obama injury disclosure rule another victory for unions, trial lawyers
• Quayle: GOP needs to unite around Trump
• De Blasio press secretary bails out to return to Chevron Shakedown work
• Wasserman-Schultz running scared from liberal challenger

• The Note
• Donald Trump Concludes First Meeting With Paul Ryan at RNC
• In Cannes, Clooney Vows Donald Trump Won't Be President
• Brazil's Senate Votes to Impeach President Dilma Rousseff; Vice President to Take Over
"I must be honest. I can only read so many paragraphs of a New York Times story before I puke." -Rush Limbaugh
• Brazil's Leader Is Suspended; Impeachment Trial Is to Begin
• Trump Meets Ryan, With a Chasm Between Them
• When Do You Give Up on Treating a Child With Cancer?
• Clinton distrust renews Democrats' pessimism about general election
• Three-fourths of Christian refugees in Germany persecuted by Muslim counterparts: Report
• White House's Susan Rice: U.S. national security agencies are too white
• D.C. Metro 'finances worse than operations,' privatization on the table
• Mystery of Bizarre Radar Echoes Solved, 50 Years Later
• George Zimmerman puts gun that killed Trayvon Martin up for auction
• Caitlyn Jenner has considered de-transitioning: report

• The Briefing Room
• Ryan, Trump set for showdown
• Wild scene outside Trump meetings
• Trump's talking points: Unified GOP will 'win big'

• Bernie Sanders, the Zombie Candidate
• Ryan's future on the line as he huddles with Trump
• Donald Trump's policy problems
• Biden wanted Warren as his VP
• Today's Standard
• Marco Rubio Nukes His Credibility

• These 2 teens with similar backgrounds took very different paths to college
• Criticism abounds as Border Patrol agents' union endorses a presidential candidate for the first time: Donald Trump
• Will Donald Trump repeat the TV mistakes of past candidates in his Megyn Kelly interview?



• Trump's meeting with House leadership
• Israeli cowboys live frontier life on Syria's doorstep
• Trump/Ryan search for common ground



• Trump, Ryan meet in bid to heal fractured U.S. Republican Party
• U.S. jobless claims hit more than one-year high; import prices rise
• Islamic State kills 17 Iraqi soldiers with suicide truck bombs near Ramadi
• SWIFT network wasn't hacked in $81 million Bangladesh heist : CEO
• U.S. activates Romanian missile defense site, angering Russia



• Post Politics Blog


• Brazil's President Dilma Rousseff suspended in push toward impeachment
• George Zimmerman's many, many controversies since the Trayvon Martin case
• Trump-Ryan meeting was step toward unity, RNC chair says
• Republican brothers John McCain and Lindsey Graham on different sides of Trump war


• Bayer is reportedly looking to buy Monsanto and Monsanto's stock is surging
• Life Ratings Plummet in Venezuela, Thriving at 10-Year Low
• Millennials: How They Live and Work
• I Saw Trump's Tax Returns. You Should, Too
• China and the United States:
Tale of Two Giant Economies
• Arizona Sheriff: Obama's Blatant Disregard of the Law Is Costing Innocent Lives
• 'Cheers' Actor Endorses Trump: The Only Candidate Out There Is Trump, Because He's a Builder
INVESTOR'S BUSINESS DAILY
• Political News & Commentary: Andrew Malcolm
• Thank You, Bernie Sanders, For Exposing The True Cost of Socialized Medicine
• Obama Health Care Regulators Are In A Last-Minute Frenzy To Do More Damage
• Author Claims Caitlyn Jenner Regretting Sex Change, May Transition Back to a Man
• White Nationalist Trump Delegate Speaks Out: Whites 'Afraid' to Be Proud of Heritage
• Study Finds 'No significant global precipitation change from 1850 to present' Published in Journal of Hydrology
• Will Ferrell's partner shocked by outrage over Ronald Reagan Alzheimer's film
• Model takes drone to the face
• Doctors Didn't Know This Common Antibiotic Was Deadly
• One Simple Trick to Make Journalism Profitable? Copy and Paste It.

• RCP Blog
• Real Clear Markets
• Don't Kid Yourself: Of Course Trump Can Win – Heather Wilhelm
• Democrats Aim to Retake House
• The Value of Data Journalism – Sean Trende
• Trump: Muslim Ban "Just A Suggestion," "I'd Like To Back Off On It ASAP"
• Nancy Pelosi Denies Trump Gave Her Money: "I Met Him One Time, He Was A Gentleman"
• Trump Might Want to Rethink Snubbing the Base
WALL STREET JOURNAL: OPINION JOURNAL
• Best of the Web (James Taranto)
• Obama, Truman, and Hiroshima – Wilson Miscamble



• Blogs: The Corner | Media Blog | Frum's Diary | Mark Levin | Sixers
• The Myth of the 'Open Borders' Right
• How Should Conservatives Respond to the Age of Trump?
• Benghazi Committee Trades Fire with Conservative Watchdog
• Our Elites Can Afford to Support Looser Immigration Policies
• 15 Reasons Trump Is a Liberal and a Lunatic Conspiracy Theorist

• The Narrow Door to the GOP's Big Tent
• The Conservative Crack-Up Makes Way for Hillary's Crack-Up



• Media: Gay Cartoon Characters Needed to Fight Bigotry of Parents
• New York Times Interviewer Tells Obama He's 'Amazing' in Representing 'Grief and Hope'
• Salon: Orcas and Caribou Have 'Normal' Abortions Just Like Humans!
• Blitzer Lauds Trump Compromise Unlike 'Very Conservative Hardliners'
• Nets Ignore FBI Director Repudiating Clinton Downplaying Email Scandal
• Team Obama Boasts of 'Ventriloquizing' the Press
• $1,914,651,000,000: FY2016 Taxes Set Record Through April; $12,679 Per Worker; Feds Still Run Deficit of $354,592,000,000
• Border Patrol Finds 37 Illegal Immigrants in House Featuring Shrine to 'Goddess of Death'
• Feds Eye Whether Gender Discrimination Exists in Hollywood



• Bob Woodward: WashPost Assigns 20 Reporters to Dig Up Trump's Past
• Dan Quayle: GOP Will Rally Behind Trump Campaign
• Sidney Blumenthal: Clinton Email Probe an 'Ongoing Investigation'

• Bozell & Graham Column: Team Obama Boasts About 'Ventriloquizing' the Press
• Mainstream Scream: CBS's Stahl says media doesn't love Hillary
• Premier League winner Danny Simpson is LET OFF his community service in a charity shop for attacking his ex-girlfriend – after he complained about being photographed in his 200k Lamborghini
• Teenager fights off masked knife burglar at his 5m home with an UMBRELLA as he shouts 'You have no idea who you're messing with!'
• EU referendum: Iain Duncan Smith says Treasury is 'worst thing in Britain' as BoE warns Brexit could trigger recession
• 'My friend lost 250,000: How do I help my son and his girlfriend buy a home – and keep my money safe?'


• Take it or leave it: Trump's rise puts moderate Republicans in a tough spot
• Saudi officials were 'supporting' 9/11 hijackers, commission member says