• Why Congress Wants to Reduce Military Brass
• Congress Must Act Now to Start Rebuilding the US Military
• Our Military Deserves More Than One Brand of Shoe to Wear
• How Maine's Time Limit on Welfare Pushed One Woman to Pull Herself Out of Poverty
• The Deadly Crossing on the US-Mexico Border
• Lawyer With Firm That Won Freddie Gray Settlement Is Next Obama Judge Up for Senate's OK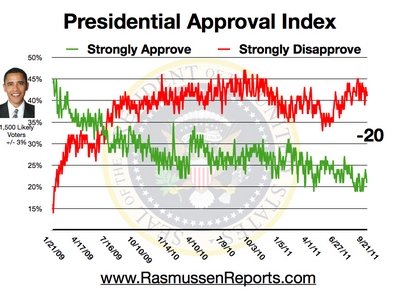 • Presidential Approval Index Tracking Poll
• Should Women Candidates Be Treated Differently?
• Clinton vs. Trump Whom Do Voters Expect to Win?
• Beltway Confidential
• The real reason Donald Trump is unfit to be president
• States strike a blow against corporate welfare
• Financial analyst alleges major holes in Clinton Foundation records
• Will Liberals' Posthumous Smears of Justice Scalia Succeed?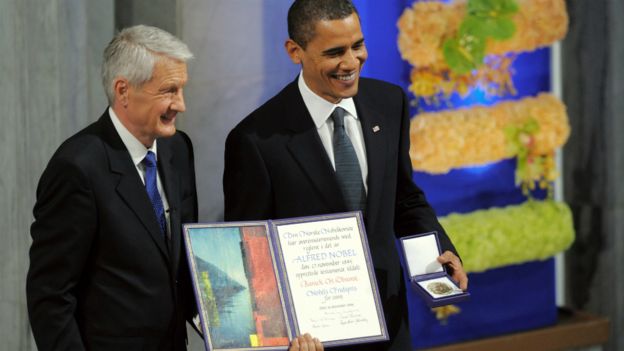 • Another LGBT Legal Battle Breaks Out, This Time Christians Are On The Offensive
• Susan Rice Denies Deceiving The Public On The Iran Deal, Evidence Says Otherwise
• Nobel Peace Prize-Winning Obama Has Been At War LONGER THAN ANY OTHER American President
• Global Study Finds Gender Wage Gap Is Actually Close To Zero
• Page Six
• The Clinton Sleaze Never Ends


• The Cyber Threat: Government Debates Cyber Counterattacks as Chinese Attacks Continue Unabated
• New Obama Admin Attack on Payday Lenders Raises Concerns Gun Industry Could Be Next
• CBS: Clinton Campaign Fears Losing Kentucky to Sanders After Winning by 35 Points in 2008
• Gates: I Always Thought Obama's Notion That Nuclear Deal Would Change Iran Was a Stretch
• Inside the Pro-Iran 'Echo Chamber'
• State level GOP leaders spend the weekend kicking #NeverTrump to the curb
• Video: Another hate-crime hoax gets iced
• White House wants colleges to refer to criminals as "justice-involved individuals"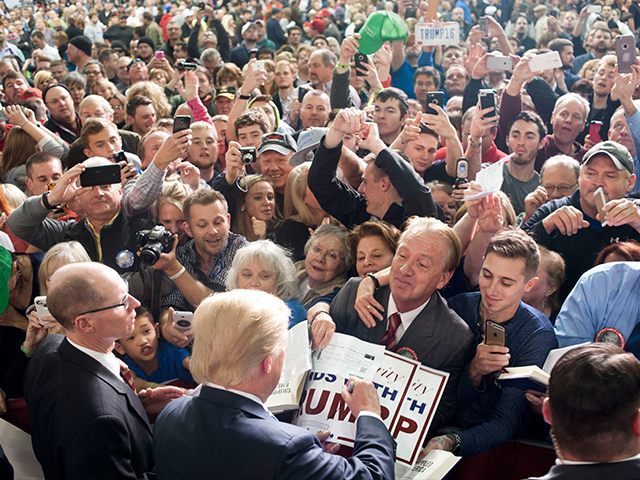 • The Note
• Trump Son-in-Law Emerges as Quiet Campaign Force
• Megyn Kelly Says Donald Trump Needs to Do Better With Women
• Justices Won't Touch $236M Verdict in Exxon Mobil Pollution
"I must be honest. I can only read so many paragraphs of a New York Times story before I puke." -Rush Limbaugh
• As Trump Plans Attacks on Clinton, Little Is Off Limits
• With Varied Fervor, Religious Right Is Warming to Trump
• Al Qaeda Turns to Syria, With a Plan to Challenge ISIS
• Obama-era gun surge recedes as manufacturers flee post-Newtown restrictions
• 538 founder Nate Silver gives Donald Trump 25 percent chance of beating Hillary Clinton
• Al Qaeda's online magazine tells terrorists to target U.S. business leaders in their homes
• Police grasp for answers as homicides, violent crimes spike in U.S. cities
• Power Up! Exosuit Helps You Lift Heavy Loads
• NYC controller shoots down homeless shelter due to 'corruption'
• Firm pays $68G to pitch future projects to Mayor de Blasio

• The Briefing Room
• Trump, Clinton face most diverse electorate in history
• How politics are getting in the way of better roads and bridges
• The GOP civil war reaches a fever pitch

• Centrist Democrats: We can work with President Trump
• How close are Huma Abedin and Hillary Clinton?
• Former Trump girlfriend hits back at 'upsetting' NYT cover story
• Clinton caught in end-of-the-primary trap
• Today's Standard
• Former Defense Sec. Gates 'Startled' Clinton's Opposition to Iraq Surge Was Political

• What a post-Trump Republican Party might look like
• Where's Cleveland? Some California politicians are skipping the Republican National Convention
• Get ready for a really, really long November ballot



• Trump's questioning of the value of data worries Republicans
• Democrats: Benghazi chairman ignores statement by GOP lawyer
• Trump talks to Megyn Kelly about bullying



• Trump says unlikely to have good relationship with UK's Cameron
• Democrats use Trump as bogeyman to get people to vote
• Trump aide dismisses audio tape as Democrats raise character issue



• Post Politics Blog


• Clinton's allies worry weaknesses could erode her campaign
• The presidency is Clinton's to lose. Here are 12 ways she could.
• Is Ben Carson the worst or the best surrogate of all time? Yes.

• Majority in U.S. Support Idea of Fed-Funded Healthcare System
• Americans Slowly Embracing Affordable Care Act More
• Hillary Clinton Plans to Pin Down Donald Trump on Policy
• Two Questions for Clinton About the Fed
• Obama Slams Trump Wall at Rutgers Commencement As White House Raises Its Fence
• Busted! Anderson Cooper Caught Protecting #CrookedHillary Clinton
• Black Male Hillary Supporter Publicly Beats Woman for Supporting Bernie But Trump Supporters Are Dangerous
• Homeland Security Official: ISIS Training Terrorists South of Border With Help from Mexican Drug Cartels
INVESTOR'S BUSINESS DAILY
• Political News & Commentary: Andrew Malcolm
• Socialism Is Dying Everywhere Except The U.S.
• Millennials Get Free Trade, Why Doesn't Anyone Else?
• See the Vicious Punch That Has the Whole Sports World Buzzing Today
• The Non-Strahan Era of Live! Begins With Jimmy Kimmel Jabs: 'Where's Michael?'
• Breitbart Denounces Bill Kristol as 'Renegade Jew' for Opposing Trump
• New Climate Scandal called 'worse than Climategate' New Emails Released! 'Clear conspiracy to avoid FOIA, use public money' Top UN Scientist, U.S. Senator entangled
• 'Confirmation' Actor Wendell Pierce Arrested for Alleged Attack on Bernie Sanders Supporter
• Susan Sarandon Rips Woody Allen at Cannes: 'I Think He Sexually Assaulted a Child'
• Sweatshop Workers Earn Pennies per Hour Stitching Beyonc Clothing Line
• Transgender Teen TV Star Thanks Obama
• How Donald Trump Trapped the RNC
• ISIS Kills 12 in Fifth Straight Day of Iraq Attacks

• RCP Blog
• Real Clear Markets
• Why Hillary Clinton Should Channel Warren G. Harding – Bill Scher
• Where Oil Prices Go From Here – Daniel Yergin
• Chaos At Nevada Democratic Convention; State Party Chair Flees Building As Sanders Supporters Demand Recount
• Trump Might Want to Rethink Snubbing the Base
WALL STREET JOURNAL: OPINION JOURNAL
• Best of the Web (James Taranto)
• The Entrepreneur's Case for Trump – Anthony Scaramucci


• Blogs: The Corner | Media Blog | Frum's Diary | Mark Levin | Sixers
• From 1970s-Era Academic 'High Theory' to Transgender Bathrooms on Campus
• In Koch "Realignment," Less National Politics – Alberta & Johnson

• TrumpCare Versus HillaryObamaCare
• New York Times Sued for Racism, Sexism, Ageism
• This Is a War We're in, Damn It



• Louisville Paper Smears NRA with Cartoon of Crucified Dead Children
• John Stossel Returns to TV, Skewers Liberal Pro-Regulation Bias
• Beinart: World Leaders Should Avoid US If Trump Implements Muslim Ban
• Network Sunday Talk Shows Refuse to Cover Facebook Censoring Scandal
• Banfield in Heated Debate w/ GOP Guest on Obama & Transgender Bathroom
• Voter ID Laws Trashed By Univision
• Obama: By Almost Every Measure, America and World Are Better Than 8 Years Ago
• Obama Defends Condoleezza Rice During Rutgers Commencement Speech
• George Will: 'The Party of Science Ought to Know That Sex Is a Matter of Chromosomes'



• Trump Woman: NY Times Lied to Me
• Gingrich Criticizes Ryan for Hesitancy in Backing Trump
• Clinton Campaign Increasingly Nervous About Email Probe
• Conservative Figures to Meet With Facebook's Zuckerberg Wednesday

• Liberal Media Glee Over Demise of the GOP
• White House Says Schools Asked for Transgender Bathroom Directive
• Ivanka Trump Says Father's Honesty Something 'Never Seen Before'
• Trump fires back over NYT 'lame hit piece'
• The first reality TV show ticket in presidential history?
• Security chief behind fake bomb blunder claims Old Trafford evacuation was over-reaction
• Donald Trump might kill the 'special relationship'. That's no laughing matter for Britain


• April breaks global temperature record, marking seven months of new highs
• Republican leaders stand by Trump amid 'women problem'
• Obama extensively castigates Donald Trump during Rutgers speech