• What Transgender Men See That Women Don't
• Why Republicans Aren't Rushing to Donald Trump's Defense
• Senate Confirms Obama Judicial Nominee Opposed by Maryland Police Unions
• Phoenix Artists Threatened With Jail Time If They Don't Serve Gay Weddings
• Koch-Backed Conservative Group Fights California AG's Attempt to 'Chill' Speech
• 15 Quotes From Clarence Thomas' Hillsdale Commencement Speech
• A Former Transgender Person's Take on Obama's Bathroom Directive
• How Maine's Time Limit on Welfare Pushed One Woman to Pull Herself Out of Poverty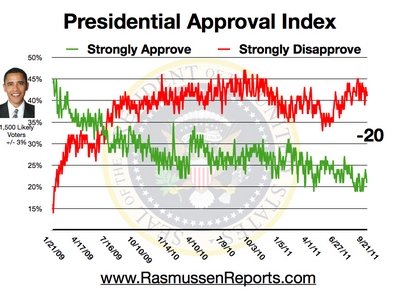 • Presidential Approval Index Tracking Poll
• Gingrich, Carson Are Early GOP Veep Favorites
• Bernie's The Early Favorite For Clinton's Running Mate
• Beltway Confidential
• Greenhouse Gases Are Down — Thank Fracking

• Pro-Turkey Lobbyist Sought Secret Favors From Hillary And Huma
• The Senate Grew A Special Visa Program With Money Taken Out Of Veterans' Pockets
• Campus Socialists Are Struggling Because 'Comfortable' Students Are 'Living A Good Life,' You Guys
• Bernie's Wife Just Destroyed An Entire College
• Page Six
• The New York Times' Empty Trump 'Expose'
• Everything today is a lie
• Obama's excellent lesson for dissent-crushing kids
• De Blasio's corrupt bid to rule the suburbs


• ISIS, Syrian Conflict 'Not Containable' in Middle East
• Missouri Legislature Passes Constitutional Carry, Bill Awaits Governor's Decision
• Democratic Voter: I Feel Forced to Pick Hillary Over Sanders in Primary
• Senators Demand Obama Fire Top Aide for Iran Deal Deception
• Think Tank Seeks Damages Over 'Unlawful' Climate Subpoena
• Donald Trump is going on two weeks without a campaign event
• Revealed: USPS union deal costing millions to cash strapped service
• WaPo fact check rebukes Dem claim over cost of Benghazi select committee
• Video: 'They spun it.' Woman featured in Times hit piece says Trump 'was a gentleman'

• The Note
• Trump's Ex Defends Him After Story on His Relationships With Women
• GOP Blocks Provision to Require Women to Register for Draft
• Upheaval in Nevada Raises Concerns Over Democratic Unity
• Trump Opponents Ramp Up Ad Spending Using Controversial Comments
"I must be honest. I can only read so many paragraphs of a New York Times story before I puke." -Rush Limbaugh
• Rift Between Key Democratic Factions Could Hurt Turnout
• Trump Borrows From Sanders's Playbook to Woo Democrats
• China Quietly Targets U.S. Tech Firms Over Security
• Employers Struggle to Find Workers Who Can Pass a Drug Test
• White House cites executive privilege, keeps Obama adviser from testifying about Iran nuclear deal
• Obama marks 'Homophobia and Transphobia Day'
• Group seeks to force Hillary Clinton to testify under oath about emails
• Judge refuses to acquit officer in Freddie Gray's death despite shocking testimony
• E-Cigarettes: What Vaping Does to Your Body
• Hillary Clinton leads Donald Trump 48%-45% in new national poll
• De Blasio nonprofit failed to raise any money in 2015, lost sole employee

• The Briefing Room
• Trump closing gap with Clinton, poll shows
• Trump, GOP agree: ObamaCare helps us
• Koch network spends big to save Republican Senate

• Can Hillary flip the script in Oregon and Kentucky?
• Are pollsters ready for Donald Trump?
• Trump is Not Expanding the GOP
• Here's how Hillary Clinton's allies plan to go after Trump
• Today's Standard
• The Cost of Obamacare

• What a post-Trump Republican Party might look like
• With an eye toward November, Donald Trump ponders a No. 2 pick
• For all her faults, Hillary Clinton is vastly better prepared than Bernie Sanders for the presidency



• Upheaval in Nevada raises concerns over Democratic unity
• GOP blocks provision to require women to register for draft
• Startup wants to put self-driving big rigs on US highways



• Oregon and Kentucky contests put pressure on Clinton
• Donald Trump to meet with Henry Kissinger
• California Democrats dueling over gun control plans
• Former Trump girlfriend rebuts NY Times story on history with women



• Post Politics Blog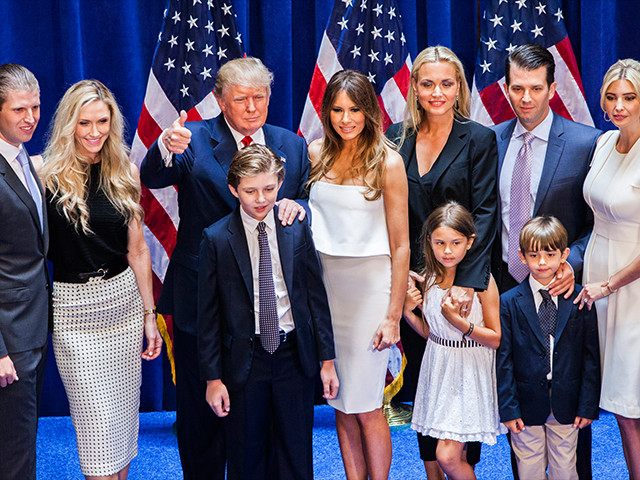 • Some conservatives plot last-ditch efforts to stop Trump
• Donald Trump's complicated relationships with women, as told by a 'Trump girl'
• 31 athletes could be banned from Rio Olympics after re-test of 2008 samples, officials say

• Majority in U.S. Support Idea of Fed-Funded Healthcare System
• Economy Continues to Rank as Top U.S. Problem
• Yes, the Robots Are Coming for Our Jobs, but Just the Boring Ones
• Trump's Bad Stretch Might Get Worse as the Clinton Machine Revs Up
• Burlington College Feels the Bern! Will Close Thanks to Crushing Debt Acquired by Mrs. Bernie Sanders
• Trump Was Right=> At Least Nine American Members of ISIS Were Immigrants to US
• Wow! CNN Cracks Jokes About Bill Clinton's Infidelity
INVESTOR'S BUSINESS DAILY
• Political News & Commentary: Andrew Malcolm
• Clinton Scandals: Is The Family's Charitable Foundation A Fraud?
• Hillary Clinton Says She'll Put A Tax-Cutting Deregulator In Charge Of Economic Policy
• How Bathroom Bigots are Using Loving Parents to Spread Hate
• Trump's Attorney Retracts Lawsuit Threat Against The New York Times for 'Hit' Piece
• New Climate Scandal called 'worse than Climategate' New Emails Released! 'Clear conspiracy to avoid FOIA, use public money' Top UN Scientist, U.S. Senator entangled
• Mark Ruffalo an 'A-List Actor, F-List Scientist' on Flint Water Crisis
• Outrage after CBS Declines to Pick Up 'Diverse' Nancy Drew Reboot for Skewing 'Too Female'
• Trans Punk Rocker Burns Birth Certificate Onstage to Protest North Carolina Bathroom Law
• Angelina Jolie Dings Trump for Temporary Muslim Ban Proposal
• Is a Clinton-Warren Ticket a Dream or a Nightmare?
• Black Republicans: The RNC Gave Up on Us

• RCP Blog
• Real Clear Markets
• Would Trump Undo Obama's Environmental Legacy? – Bill Murray
• Donald Trump's Aggressive Ignorance – Peter Wehner
• Bill Clinton on Economic Role In Hillary Administration: "I'll Do Whatever I'm Asked to Do"
• Resisting Obama's Transgender Directive: A Hill to Die On
WALL STREET JOURNAL: OPINION JOURNAL
• Best of the Web (James Taranto)
• Big Win for Little Sisters – William McGurn



• Blogs: The Corner | Media Blog | Frum's Diary | Mark Levin | Sixers
• Voodoo, Economics
• The Pajama Boy White House
• The Bathroom Putsch
• President Obama's Transgender Proclamation Is Far Broader and More Dangerous than You Think
• Why Don't Republicans Name the Enemy?

• Republican Failure to Address Rigged Economy Led to Trump



• Smashing Pumpkins Singer: Leftist Protests 'Shutting Down Free Speech'
• ABC Takes NYT's Bait: Network Reports on Trump Hit Piece
• Breitbart Falsely Claims Meeting on Facebook Will All Be 'Anti-Trump'
• CNN Confronts NYT Reporters After Trump's Ex Rips 'Misleading' Report
• Homosexual U.S. Ambassador Marks 'Int'l Anti-Homophobia, Transphobia, Biphobia Day'
• With U.S. Troops Already in Libya, U.S. Now Supports Arming the Fledgling Government
• Obama on Climate Change: 'We Can See it Happening Right Now'
• New Selective Service Legislation Inflicts Immediate Harm on Women
• 'Disappointing But Typical' Says Oversight Chairman After WH Says Rhodes Won't Testify on Iran Deal 'Narratives'
• Guttmacher Study: Abortion Rates in Developed Countries Down 41%



• NBC Poll: Trump, Hillary in Virtual Tie
• Paul Vallely: 'We Could Defeat ISIS in 90 Days'
• Obama to GOP: Garland Best Choice Than Waiting for Trump to Pick Nominee
• Texas Gov. Abbott: Have to Back Trump Over Hillary

• Liberal Media Glee Over Demise of the GOP
• Al Qaeda Magazine Urging Islamists to Kill Gates, Buffet, Bloomberg, Top U.S. Businessmen
• Obama: Put Nordic Countries 'In Charge for a While' Because 'They Could Clean Things Up'
• Obama Takes Aim at Trump: "The 'Good Old Days' Were NOT That Great"
• Hillary will put husband in charge of 'revitalizing the economy'
• Megyn Kelly chides Donald Trump about his run for president
• Voters need to know: how final is the EU referendum?
• David Cameron warns Isil will be 'happy' with Brexit


• Bill Clinton's emerging role in a Hillary presidency: economy tsar
• The Trump-Clinton household: is politics dividing your relationship?
• Obama extensively castigates Donald Trump during Rutgers speech