• Obama to Make Millions More Americans Eligible for Overtime
• Hillary Clinton Earned $6.5 Million from Books and Speeches in 2015
• 3 Ways Conservative Lawmakers Could Respond to Obama's Bathroom Directive
• China's Challenge to International Cybersecurity
• Mississippi Lawmakers Demand State Education Department Oppose Obama's Transgender Guidelines
• 6 Facts Highlight Why We Need to Rebuild Our Military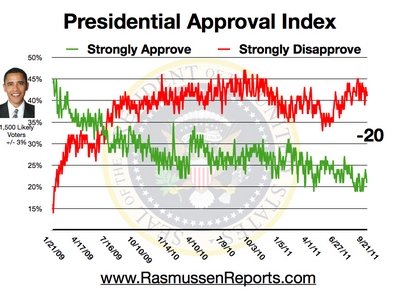 • Presidential Approval Index Tracking Poll
• 65% Favor Federal Regulation of E-Cigarettes
• Who Would Make A Better Military Commander Clinton or Trump?
• Beltway Confidential
• 2016: The Year of the Disaffected Voter – Lisa Boothe
• Hillary's long limp to the nomination continues

• Black Iowa Student Starts Fight, Loses, Makes Up Hate Crime, Gets Caught
• Bill Clinton Earned $2.7 Million In Speaking Fees AFTER Hillary Announced Candidacy
• Revolving Door Swings As Feds Take Posh Jobs At Big Banks
• Fired Fed Claims Co-Workers Spent Days Watching Movies, Attacking 'White Ladies'
• Page Six
• Hillary Is Running a Painfully Stupid Campaign – John Podhoretz


• EPA Honors Puppet Theater Group for Inspiring 'Environmental Action Through Their Shows'
• Insurer Participation in Obamacare Exchanges Declined 27% Since Law Took Effect
• Rhodes Won't Say if He Regrets NYT Profile Claiming Iran Deal Deception
• Second Pro-Trump Super PAC Launches Despite Candidate's Previous Opposition
• Pentagon: A New Balance Procurement Program Would Boost Costs by Hundreds of Millions
• New Trump financial disclosure to FEC claims over $10B net worth
• European "freedom" alert: Social media outlets face legal threats over "hateful" content
• Sanders: "I come from the working class of America"

• The Note
• Sanders Wins Oregon Democratic Primary, Clinton Declares Victory in Kentucky
• Clinton Discloses Millions in Book Royalties, Speaking Fees
• Trump Files New Financial Report, Says Business Is Strong
• Democrats Pressure Sanders as Rift Threatens Party
"I must be honest. I can only read so many paragraphs of a New York Times story before I puke." -Rush Limbaugh
• Bernie Sanders Facing Pressure Over Supporters' Actions in Nevada
• Donald Trump Borrows From Bernie Sanders's Playbook to Woo Democrats

• Hillary Clinton 'Super PAC' to Air First Attack Ads Aimed at Donald Trump
• Trump says November loss would make campaign 'complete waste of time'
• Bernie Sanders wins Oregon primary, redoubles attacks on Hillary Clinton
• Army goes all-in on Bowe Bergdahl's defense, assigns four military lawyers
• 'State sponsor of terror' Sudan seeks role as US ally in Islamic State fight
• 'Magic' Mirror Reveals Body Changes As You Get Fit
• Donald Trump once gave big check to undocumented immigrant
• Assembly approves extension of De Blasio's city school control

• The Briefing Room
• Amid Democratic infighting, polls are improving for Trump
• Tensions explode in Dem primary
• Sanders vows to take nominating battle to the convention

• Hillary Clinton's joyless victory
• Obama rushes out rules to guarantee legacy
• Trump, Clinton tied in New Hampshire poll
• Sanders sticks it to the Democratic Party
• Clinton campaign wrestles with how to attack Trump
• Today's Standard
• Polish Leader Tells Bill Clinton to Get His Head Checked

• Sanders wins Oregon primary while Clinton claims victory in Kentucky
• GOP chairman says 'people just don't care' about misogyny allegations against Donald Trump
• Sanders and Democratic officials are engaged in an escalating dispute over Nevada violence



• Sanders wins Oregon, battles Clinton in Ky.; Trump wins Ore.
• Poll: Americans more upbeat about own finances than economy
• Thousands of underage migrants live in shadows across Europe
• Expect virtual reality, artificial intelligence from Google



• No done deal for Democrats
• Exclusive: Trump would talk to North Korea's Kim, wants to renegotiate climate accord
• Senate passes bill allowing 9/11 victims to sue Saudi Arabia
• Clinton, Sanders split Democrat nominating contests in Oregon, Kentucky



• Post Politics Blog


• Clinton declares victory in Kentucky; Sanders wins Oregon
• Liberal allies turning on Bernie Sanders after Nevada donnybrook
• Former Mafia-linked figure describes association with Donald Trump
• Hillary Clinton's viral nightmare: A video of her 'lying for 13 minutes'


• Bernie Sanders takes Oregon primary while Clinton claims Kentucky
• Millions could get a raise under Obama administration's new overtime rules
• Millennials: The Job-Hopping Generation
• Most "Pro-Life" Americans Unsure About Trump's Abortion Views
• Target Tumbles After 'Volatile' Spending Weighs on Sales Growth
• Clinton, Democrats Confronting Dangerous Divisions Within Party
• Ivanka to the Rescue => First Daughter Rescues Billionaire Father from NY Times Hit Piece (VIDEO)
• Bill Kristol's #NeverTrump 'Renegade Party' Has Only 2,700 Followers in 20 Hours
• Trump Hits Obama: His Ignorance Is Why He's "Worst President in US History"
• Democrat Leader Rips Bernie Sanders Supporters Over Nevada Convention Violence
INVESTOR'S BUSINESS DAILY
• Political News & Commentary: Andrew Malcolm
• Fire The TSA
• Clinton Scandals: Is The Family's Charitable Foundation A Fraud?
• Hillary Clinton Says She'll Put A Tax-Cutting Deregulator In Charge Of Economic Policy
• Who Upended Anderson Cooper in Final Jeopardy to Win Big Last Night?
• School District Marks Nearly Half a Million Dollars for 'Black Lives Matter'
• 'This is Beneath You!' Liberal Pundits Clash on CNN Over Bernie/DNC Fight
• New FOIA'd Emails Tell a Very Different Story About How NY AG's RICO Campaign Started Off
• Bryan Cranston: 'Donald Trump Loves This Country'
• Jamie Lee Curtis Votes Hillary: 'I Played My Woman's Card'
• Ben & Jerry's Flavor 'Empower Mint' to Help NAACP Fight 'Voter Suppression'
• Elton John: North Carolina Bathroom Law 'Dangerous,' 'Traumatic' for Transgender People
• Hillary Clinton to Join Cast of All-Female 'Ghostbusters' on 'Ellen'
• Megyn Kelly and Donald Trump Go to Couples Counseling
• The Republicans' Commie Convention Hotel

• RCP Blog
• Real Clear Markets
• Obama to Help Clinton Make Case Against Trump – Alexis Simendinger
• Cenk Uygur: "CNN Never Showed You" What Really Happened At Nevada Dem Convention
• Hillary Shrugs When Asked About Nevada Convention Chaos: "What Happened?"
• Resisting Obama's Transgender Directive: A Hill to Die On
WALL STREET JOURNAL: OPINION JOURNAL
• Best of the Web (James Taranto)
• His and Her Clintonomics



• Blogs: The Corner | Media Blog | Frum's Diary | Mark Levin | Sixers
• Where Is Trump's Supreme Court Shortlist?
• Everybody Has a Sex Gap
• Why Principled Conservatives Should Tune Out, for a While
• Despite the Rise of Trump, Conservatism Isn't Dead Yet
• The Obama Administration Thinks Hillary's Hometown Is Racist: Does Congress Agree?

• Don't Put These People in Charge of Anything
• Hillary's Pyrrhic Victory



• Daily Show Mocks Ignorant, Anti-Immigrant Americans Vs. Enlightened, Tolerant Canadians
• PETA Video: Customers Jolted By Leather Products Stuffed with Organs
• Bob Woodward Envisions Mt. Rushmore With Bill, Hillary, and Chelsea
• Azteca Amrica Promotes The 'Benefits' Of Dual Citizenship
• CBS, NBC Spin Nevada Convention Controversy for Hillary
• Networks Ignore Bill Clinton's Connections to Pedophile Epstein
• WashPost Resurrects Trangender Kid to Lament 'Hateful' Bathroom Debate
• TIME Gushes: Hillary Plans on 'Being Boring,' a 'New Groove of Snooze'
• Foreign Affairs Chair: Did Administration Mislead About Sending Gitmo Detainees to Countries That Could Handle Them?
• Clinton Claims Victory in Too-Close-to-Call Kentucky; Sanders Easily Wins Oregon
• WH: Bathroom Controversy Started by Republicans 'Seeking a Political Advantage'
• TSA's Union Power Grab: Thousands Slowing Down Airports
• Gowdy, Defending Sen. Cotton, Questions Ben Rhodes' Qualifications
• McConnell: 'I Suppose' Women Should Be Required to Register With Selective Service



• Hillary Clinton Wins Kentucky Primary
• Abedin, Five Aides Face Grilling in Clinton Secret E-Mail Server Case
• Senate Approves 9/11 Legislation Despite Saudi Threats
• Trump, RNC Reach Joint Fundraising Deal

• Beck and Other Conservatives To Meet With Facebook CEO Zuckerberg
• Trump on Bullying: 'You Gotta Get Over It'
• Utah School Board Could Abandon Fed. Funding Over Obama's Bathroom Mandate
• Obama Issues Statement For 'International Day Against Homophobia and Transphobia'
• Ben Carson walks back speculation about Palin having a second shot at VP
• Hillary Clinton declares victory in the Bluegrass State with a margin of less than 0.5%
• Trump's apology attempt to Fox host Megyn Kelly for bimbo insult
• Angelina Jolie-Pitt should open her doors to refugees – or shut up


• Silicon Valley is mocking Trump over his tech bubble warning