• Superdelegates Explained in Under 90 Seconds
• The Slow Progress of Obama Administration Program to Stem Illegal Immigration From Central America
• 3 Things Texas Is Doing to 'Defy' Obama's Transgender Directive
• Tensions Rising With China After Near Collision
• What McConnell's Surrender on Women's Draft Shows About GOP Leadership
• Lawmakers Introduce Bill Making It Harder for Police to Take Innocent Americans' Property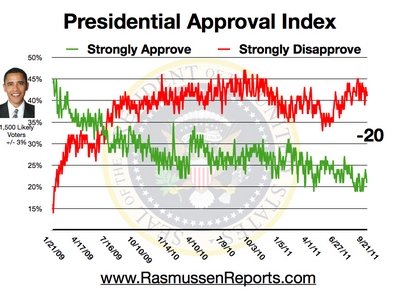 • Presidential Approval Index Tracking Poll
• Sanders 45%, Trump 41%
• Open Borders or Tighter Control Voters Decide
• Beltway Confidential
• What the spike in murder rates means for criminal justice reform
• Obama discovers the separation of powers
• Bad news from Labor Department's new overtime rules
• Judge Hanen blasts Obama's Department of Lying for Injustice

• Judicial Watch President: State Dept. Official's Deposition Was 'Embarrassing' For Hillary
• Trump Responds To Clinton's Claim He's Not Qualified To Be President In The Most Trump Way Possible
• NRA: Trump Has Shown 'Strong Commitment To Second Amendment Rights'
• UVA Jackie May Have Just Been Caught In Another Big Lie
• Page Six
• New York enters the ObamaCare death spiral
• The de Blasio coverup begins
• De Blasio's new promise: the public will never get answers
• Meet the real 'Redskins' bigots
• Yes, you can be fired for being too hot


• Another Place Where Barack Obama Won't Intervene
• Women Hardest Hit
• Clinton Declares Democratic Primary Over: 'There Is No Way That I Won't Be' the Nominee
• Members of Wealthy Saudi Family Emerge as Clinton Foundation, Dem Donors
• Apple Investment in China Raising Security Questions
• Dickerson: Hillary's more vindictive than Trump
• Federal judge lowers the boom on DoJ after "bad faith misrepresentations"
• Say what? NBC's Andrea Mitchell says Clinton rape allegation is 'discredited'

• The Note
• Mystery Surrounds Last Moments of Missing EgyptAir
• Trump Helps Chris Christie Pay off His Campaign Debt
• Trump, Clinton Speeches to Highlight US Divisions on Guns
• Clinton Grapples With Trump's Ability to Stay in Spotlight
"I must be honest. I can only read so many paragraphs of a New York Times story before I puke." -Rush Limbaugh
• GOP Voters Want Party to Support Trump, Poll Shows
• Oklahoma Bill Calls for Felony Charges for Abortion Doctors
• Are You Concerned About the Republican Party's Future?
• What Would It Take for Donald Trump to Deport 11 Million and Build a Wall?
• Black Lives Matter leader Charles Wade charged with sex trafficking
• DC security guard arrested after confronting transgender woman in women's bathroom
• Sanders supporters readying protests for DNC convention
• Hillary Clinton's man problem
• Healthy Living Could Prevent Half of Deaths from Cancer
• De Blasio lists political operatives outside FOIA scope
• De Blasio, state Senate argue over mayoral control of NYC schools

• The Briefing Room
• Chaos in House after GOP votes down LGBT measure
• Trump: 'Who the hell cares if there's a trade war?'
• Sanders campaign slams Clinton for calling herself nominee

• House erupts in chaos after LGBT vote
• Ryan strikes Puerto Rico debt deal with Obama administration
• Trump hits Clinton after EgyptAir flight's disappearance
• Poll: Trump's favorability grows among Republicans

• Clinton: 'No way' I won't be Democratic nominee
• Manafort to GOP aides: Trump's 'behavior can be changed'
• Today's Standard
• Poll: Trump Better-Liked Than Clinton

• Stop Trump? Here's why a third-party effort will probably fizzle
• Thousands have left California's American Independent Party in the last month
• State Senate approves sweeping new gun control laws for California



• Investigators to examine missing plane debris
• San Francisco police chief out after yet another shooting
• Poll shows strong support for paid family leave programs
• Donald Trump to make stop in nation's most Hispanic state



• Trump's Supreme Court list: all conservative, some provocative
• Lawmakers vote down LGBT rights measure
• Clinton calls Trump too unsteady to be president
• Nobody appreciates nursing homes more than me, Trump says



• Post Politics Blog

• Democratic leaders to offer Sanders a convention concession
• Nest-cam watchers can't handle the grisly truth
• Top US general: 'There will be a long-term mission in Libya'
• College students run crying to Daddy Administrator

• Universities: Disruption Is Coming
• Most Democrats Say Continued Campaign Not Hurting the Party
• Zika Can't Stop the Rio Olympics
• The Fed Has Something to Prove to Wall Street
• Ferguson #BlackLivesMatter Leader Who Spoke at UN Arrested For Human Trafficking Pimping 17 Year-Old Child
• Hillary Campaign Accused of Mass Cheating in Kentucky Primary 4,000 Votes Scratched to Give Hillary Win
• Trump Camp Posts Leaked Audio of Hillary Clinton Slamming Second Amendment Rights
INVESTOR'S BUSINESS DAILY
• Political News & Commentary: Andrew Malcolm
• Obama Works Overtime To Destroy Jobs
• Will Gov't Regulation Kill The Housing Market Again?
• Trump's Supreme Court Picks Reveal His Political Skills, Not His Beliefs
• Poll: 90% of Native Americans Aren't Bothered by Washington Redskins Name
• NC Editorial: We Need to 'Overcome Discomfort' About Young Girls Seeing Male Genitalia
• Portland school board bans 'climate change-denying materials'
• Oscar-Winner Ellen Burstyn on Rise of Trump: After Obama, Now 'the Racists Get a Turn'
• Oscar-Winning Director Almodvar: 'Diabolical Sexism' in Hollywood, But Nobody to Blame
• Megyn Kelly Fires Back at Trevor Noah for Criticism of Trump Interview
• Hollywood Quits Anti-Sharia Boycott, All-In for NC Trans Boycott
• OK Bill Calls Trans Bathroom 'Emergency'
• SF Mayor Asks Police Chief to Resign

• RCP Blog
• Real Clear Markets
• A Luxury for Some in GOP: Embracing Trump
• Right Now, Clinton Has Election Edge Against Trump
• Clinton: Trump "Not Qualified To Be President"
• What Would Our Grandparents Think?
WALL STREET JOURNAL: OPINION JOURNAL
• Best of the Web (James Taranto)
• Clinton-Sanders: Maybe That's the Ticket – Peggy Noonan
• How Obama Gets Away With It – Richard Benedetto
• Trump Offers Impressive List of Potential SCOTUS Picks



• Blogs: The Corner | Media Blog | Frum's Diary | Mark Levin | Sixers
• Who Are the Real Deniers of Science? – Jonah Goldberg

• Time for the Miyagi Doctrine
• Donald Trump, Constitutional Conservative



• Heilemann Denounces Trump Using 'The Rape Card' Against Clintons
• ABC, CBS Say Bill Clinton Rape Claims Are 'Old and Discredited'
• Paglia on NY Times Trump Hit: 'Agenda Journalism' 'Caught Red-Handed'
• CNN Panel Hits Trump 'Very Conservative' 'Dog Whistle' Court Picks
• Too White, Male: CBS Prime Time Under Fire from Bean-Counters
• ESPN Annoyed at Native Americans Too Dumb to Be Offended by Redskins
• Pelosi on Nevada Convention Tension: 'An Incident,' Fueled by 'Exuberance'
• BLS: U.S. Employment Picture Better for Foreign-Born Than Native-Born in 2015
• Corruption Concerns in Mexico Drive Growing Levels of Public Distrust in Gov't
• Gallup: 60% of Americans Have Positive Image of Capitalism



• Terrorism Likely in Air Crash But Wreckage Still Hasn't Been Found
• Charlotte Observer: School Girls Must Get 'Comfortable' With 'Male Genitalia' in Bathrooms
• Study: Obamacare Making Mental Health Care Harder to Get in DC
• Trump: 'Ask Hillary Who Blew up the Plane'

• Businessman 'Stunned' by Obamacare: 'I Could No Longer Help Employees with Health Care Expenses'
• ICE Detainers Plummet 66 Percent Under Obama's Executive Actions
• DOJ Attorney: America's Still Racist, Trans-phobic, Too Tough on Crime, Etc.
• New FDA Mandates on E-Cigarettes Could Cripple Industry
• 13-minute video of Hillary Clinton 'lying' over and over goes viral
• Should Trump have toned it down?
• Egyptian search team says it has found debris from missing plane
• Donald Trump's EgyptAir response points to the dangers of an unfiltered president


• Egyptian military says debris from EgyptAir flight MS804 found in sea
• San Francisco police chief resigns in wake of fatal shootings and scandals
• Saudi Arabia is borrowing more money as its reserve cash pile burns