• Why Do Chinese and Russian Fighters Keep Buzzing U.S. Spy Planes?
• Obama Raided $500M for Zika to Finance UN's Green Climate Fund
• Killing of Taliban Leader in Pakistan Demonstrates Shift in US Strategy
• House Conservatives Mull Budget 'Trigger' That Could Reduce Federal Spending
• Meet The Moms Fighting the Government Over Their Children's Bathroom Privacy
• House Policy Leader Seeks to Block Obama's School Bathroom Directive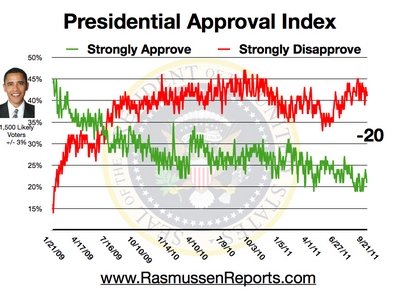 • Presidential Approval Index Tracking Poll
• Voters See More Anti-Trump, Pro-Hillary Bias in Media
• Sanders 45%, Trump 41%
• Beltway Confidential
• Wheels Come Off the Dem Machine

• EPA Conducts Two Secret Meetings A Year To Decide How To Dole Out Billions In Slush Fund Money
• Model That Correctly Predicted Every Presidential Election Since 1980 Gives 2016 Verdict
• Flashback To All The People Who Praised Chavez's Socialism
• Woman Tries To Climb Mount Everest To Prove 'Vegans Can Do Anything'; DIES
• Page Six
• How Corporate America Bought Clinton for $21M – Michael Walsh


• Boeing's Budding Business Ties to Iran Face Congressional Review
• The Cyber Threat: Obama's Diplomacy-Dominated Policy Ignores Growing Russian Cyber Danger
• CBS: Clinton Camp Feeling Pressure From Polls Showing Close Race with Trump
• Scientists: Michelle Obama's Nutrition Facts Label Not Based on Science
• Soros, Top Clinton Lawyer Lose Lawsuit Against Virginia's Voter ID Law
• Trump camp continues to soften Muslim ban suggestion
• Pittsburgh police refusing to work security at Beyonce' concert over anti-police message
• George Mason law school liberal faculty unhappy over Scalia name

• The Note
• US Ends Decades-Long Arms Embargo on Vietnam
• Obama: Taliban Leader's Death a 'Milestone' for Afghan Peace
• China Applauds End of Arms Embargo for Vietnam
• In Swing-State Suburbs, White Women Are Skeptical of Trump
"I must be honest. I can only read so many paragraphs of a New York Times story before I puke." -Rush Limbaugh
• Death of Taliban Leader Is a 'Milestone,' Obama Says
• US Will Sell Arms to Vietnam Again, With Eye on China
• Sanders Makes Mark on Campaigns. Can He Make a Legacy?
• Rare Attacks in 2 Pro-Assad Syrian Cities Kill Scores
• Donald Trump's assurances, Hillary Clinton antipathy unify Republicans
• Obama's plan to reintegrate ex-convicts into society raises crime fears
• Unlike Hillary Clinton before him, Bernie Sanders refusing to step aside
• Obama lifts ban on selling US arms to Hanoi in a bitter irony for Vietnam veterans
• 'Monster' Nile Crocodiles May Be Invading Florida
• Lobbyists use loopholes in de Blasio fund-raising
• NYC horse carriage rate hike quietly approved by de Blasio admin

• The Briefing Room
• Juan Williams: Electoral map looks grim for Trump
• Sanders calls on Democrats to oppose Puerto Rico debt bill
• Poll: Republicans following election more closely than Democrats

• Obama, muted on human rights, lifts arms embargo on Vietnam
• Tough votes loom for GOP under Ryan plan
• Ryan: Trump could win, but I'm not 'betting' on it
• Trump, Clinton gird for epic battle over guns
• Sanders pushes Dems to reject Puerto Rico debt deal
• Today's Standard
• In Vietnam, Obama Takes Implicit Shot at Clinton

• Obama wipes out 50-year ban on arm sales to Vietnam
• Trump sees political gain in Bill Clinton's extramarital affairs
• Bernie Sanders and Bill Clinton call a California truce



• Obama lifts decades-old arms ban in his 1st visit to Vietnam
• Obama: Taliban leader's death a 'milestone' for Afghan peace
• Wild US election fascinates, worries Iran after nuclear deal
• Hiroshima trip by Obama stirs differing views across Pacific



• Shake-up in Israel prompts 'seeds of fascism' warning
• Afghan Taliban meet on succession as Obama confirms leader's death
• Sanders steps up feud with Democratic establishment
• Trump loaned White House campaign $7.5 million as he nears Republican nomination



• Post Politics Blog


• Immigration backlash at heart of British push to leave EU
• Supreme Court throws out death sentence given to black man by all-white jury
• Verdict expected today for one of the officers charged in Freddie Gray case
• In heart of Virginia, support for Trump and a ban on Muslims


• Trump overtakes Hillary in a coveted polling average for the first time
• Voters See More Anti-Trump, Pro-Hillary Bias in Media
• Republicans Paying More Attention to Election Than Democrats
• One of the World's Most Expensive Countries Is Debating Giving Away Money
• Don't Blame the Republican Party for the Rise of Trump
• Flashback: HIllary Clinton Threatens Bill Clinton's Accusers on Today Show
• Figures. Obama Lifts Arms Ban on Communist Vietnam But Pushes Gun Control at Home
• White House Affiliated Group Gave NPR $100,000 to Promote Iran Deal Which They Did
• Obama Gets Dissed Again=> Top Vietnamese Officials Blow Off Obama at Airport
• Liar Michelle Fields Gets Job at Huffington Post Says She's Going to Cover Trump Campaign Again
INVESTOR'S BUSINESS DAILY
• Political News & Commentary: Andrew Malcolm
• Will Gov't Regulation Kill The Housing Market Again?
• Puerto Rico Needs A Lot More Than Just Debt Relief
• Federal Government Waste Exploded Under Obama, Data Show
• Obama Works Overtime To Destroy Jobs
• Trump's Supreme Court Picks Reveal His Political Skills, Not His Beliefs
• Sanders: Wasserman Schultz Is Not 'The Kind of Chair That the Democratic Party Needs'
• Media Denial of Climate Change Thuggery
• Trump to cause seas to rise?! Climate activist warns Florida property owners: If Trump elected 'sell now while sea levels still leave you something to sell'
• 'Weiner' Doc Opens Big at Box Office
• Elijah Wood: Hollywood Full of 'Organized' Child Sex Abuse
• Pittsburgh Police Officers Boycotting Beyonc Concert May Be Forced to Work Security
• Leonardo DiCaprio Flew 8,000 Miles on Private Jet to Accept Environmental Award
• Demi Lovato Shows Support for Transgender Bathrooms at Billboard Music Awards
• Dem Senators Threaten to Punish Bernie Sanders
• Lindsey Graham Urges GOP Donors to Support Trump

• RCP Blog
• Real Clear Markets
• The 2020 Primary Has Started – David Byler
• Clinton: Polls Showing Sanders Could Beat Trump "Mean Nothing To Me"
• Harry Reid on Trump: "He's The Worst," "Never Seen A More Flawed Candidate"
• What Would Our Grandparents Think?
WALL STREET JOURNAL: OPINION JOURNAL
• Best of the Web (James Taranto)
• Dear Grads, You Need a P&L – Andy Kessler
• The Miscarriage of Justice Department



• Blogs: The Corner | Media Blog | Frum's Diary | Mark Levin | Sixers
• The Democratic Party Civil War
• High-Speed Rail Is a Fast Train to Fiscal Ruin, in California and Elsewhere
• The Inaugural Address We Won't Hear, but Should
• 'If Only the Voters Knew . . .'

• Obama, The Great Bathroom War of 2016, and The Cultural Revolution
• Obamacare Poll: Most Enrollees Hate Their Plans



• Telemundo Highlights Venezuela Crisis
• Nets Spend Less Than 5 Minutes on Clinton Foundation Scandals in 2016
• Lefty Hero 'Muslim Selfie Girl' Turns Out to Be Jew Hater
• Youngster Saying B**ch Today? Blame ABC's Awards Show
• AP Story Waits 17 Paragraphs to ID Little Sisters in HHS Mandate Case
• Tax-Funded Art Museum in Virginia to Exhibit Painting Mocking Catholic Mass
• Obama lifts decades-old arms ban in his 1st visit to Vietnam
• Rep. McCaul: 'What Really Concerns Me About the Modern-Day Terrorists'
• Obama Explains Administration's New Rule That Businesses Must Pay Salaried Workers Overtime



• Trump Meeting With 500 Evangelical Leaders to Cement Their Support
• Libertarian Gary Johnson Vows to Target Clinton, Trump
• Paul Ryan: Trump Can Win If Party Has Unified Message
• Clinton Candidacy Spurring Sales of Guns

• Six-Figure Fines for Gender Pronouns?
• Trump Tweets Audio of Hillary Saying 'Supreme Court Is Wrong on the 2nd Amendment'
• NBC Host's 'Discredited' Claim Debunked by Clinton Declaration
• Uncommon Sense: NYC Mayor Bill de Blasio, 'Thought Police'
• Pilot of doomed MS804 jet spoke with Egyptian air traffic controllers 'for several minutes about smoke in cabin
• Obama lifts Vietnam arms export ban
• EgyptAir crash: Pilot 'attempted sudden descent' in bid to extinguish fire
• Fallujah residents flee city as Iraqi army advances against Isis


• Future of national security whistleblowing at stake in US inquiry
• Trump and Clinton battle epically bad polling numbers