• American Capitalism's Great Crisis

• House May Follow Senate, Advance Appropriations Bill That Spends More Than Obama Requested
• 'An Abuse of Power:' IRS to Face Lawmakers After Thousands Seized From Small Business Owners
• Thanks to GOP, Washington's Summer Spending Spree Has Started
• How Helping Puerto Rico Through Debt Crisis Became Personal for One Conservative
• Lawmakers Move to Make It Harder for IRS to Seize Money From Innocent People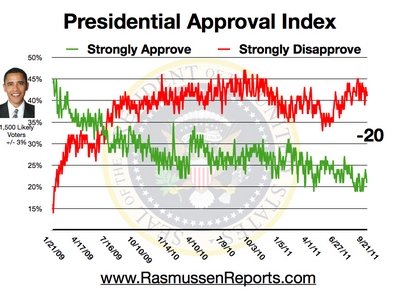 • Presidential Approval Index Tracking Poll
• How Do Democrats Rate Bernie's Chances for the Nomination?
• Does Hillary Clinton Have A Gender Gap Problem?
• Beltway Confidential
• Fire Robert McDonald
• The deep meaning of Ben Rhodes
• "Minnesota men" go to trial (15)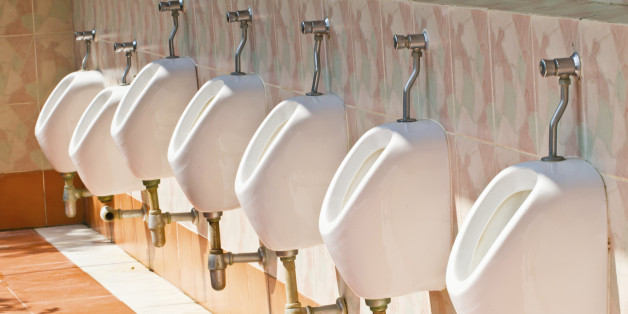 • Obama Admin. Sued Business For Making Male Employee Use Men's Bathroom
• This Is How Few Transgenders There Are in America
• Mexican Flag-Waving Mob Attacks Police, Horses Outside Trump Rally
• Donald Trump's Campaign Manager Drops Hint About VP Selection
• Page Six
• Why Millennials are stuck in their parents' basement
• Schumer upends 9/11 Saudi suit bill at 11th hour
• The IRS boss is just begging to be impeached


• Obama Visits Vietnam as Chinese, Russian Militaries Hold Talks
• Veterans Group Recommends Next President Dump VA Secretary
• Terry McAuliffe Has Been Involved in Shady Deals With the Chinese for Two Decades
• DNC Chair's PAC Has Paid More in Salaries Than It Has Given to Democrats
• Feds Spending $90,000 for Climate Change Film Festival in Mumbai
• Video: Anti-Trump protesters riot in New Mexico
• GOP leadership finally discussing an overhaul of the primary system

• The Note
• Ryan to Endorse Trump, According to Trump Camp
• Chaotic Scene Erupts Outside Trump Rally in New Mexico
• Obama Urges Vietnam Youth to Tackle Climate Change
• Trump, Clinton Win Washington State's Presidential Primaries
"I must be honest. I can only read so many paragraphs of a New York Times story before I puke." -Rush Limbaugh
• Taliban Verify Death of Leader and Name His Replacement
• Trump: A Candidate More Provocateur Than Politician
• Reeling From 2016 Chaos, G.O.P. Mulls Overhaul of Primaries
• Clinton, Seizing On Trump's 2006 Remarks, Opens Line of Attack
• State Department sets new single-day record for Syrian refugee approvals
• Traditional polling may be underselling Trump's strength
• Hillary fights to overcome a sordid history
• Secular America under attack, says the University of Miami
• Shark Bay Bloodbath: 70 Sharks Devour a Humpback Whale
• de Blasio's approval rating plunges, 52% of voters disapprove his job performance
• Trump and Scottish government butt heads over windfarm near golf course

• The Briefing Room
• Dems discuss dropping Wasserman Schultz
• House GOP changes rules to thwart Dems
• Report: Ryan close to endorsing Trump

• Clinton's new reality: A dogfight with Trump
• Hillary's summer of scandal
• Clinton allies dig in for scorched-earth ad campaign
• Can Sanders' money swamp Wasserman Schultz?
• Jeff Weaver: Barbara Boxer lied about feeling threatened
• Disturbances at Trump event in New Mexico
• Today's Standard
• Gates Foundation Admits Missteps of Common Core

• Two L.A. councilmen want you to vote for $1-billion measure to house the homeless
• Why Obama's overtime rule may barely dent the economy
• Hundreds of thousands of Californians have signed up to vote, but what that means is anybody's guess



• Protests turn violent outside Trump rally in New Mexico
• Obama urges Vietnam youth to tackle climate change
• Trump says he's holding fundraisers only because GOP asked
• In two-front war, Clinton targets Trump's housing crash gain



• Obama to Asians worried about U.S. election: It's going to be OK
• Trump advisers push him to target OPEC, regulations in big energy speech
• Trump, aiming to offset money disadvantage, escalates Clinton attacks |
• Trump: vets picketing outside Trump Tower planted by Clinton



• Post Politics Blog


• Months after fundraiser, Trump pledges $1 million to veterans' causes
• Clinton has a new weapon against Trump: Elizabeth Warren
• Anti-Trump protesters throw rocks at police outside Albuquerque rally
• Why isn't Hillary Clinton fun and trustworthy?

• Millennials Are Starting to Spend More
• In U.S., Percentage Struggling to Afford Food at New Low
• Panama Canal Fever Sweeps Globe Again as New Era in Trade Nears
• China Turns From Foe to Friend in the Fed's Quest to Raise Rates
• Anti-Trump Protesters Jump on Police Cars Outside Trump Rally in Albuquerque
• Trans Teacher Wins $60,000 Settlement Because Co-Workers Wouldn't Call Her "THEY"
• Univision Anchor BOOED for Trashing Trump, Speaking Spanish at College Graduation Ceremony
INVESTOR'S BUSINESS DAILY
• Political News & Commentary: Andrew Malcolm
• EPA Just Declared War On Millions of Car Owners
• Clinton Scandals: Another Clintonista Investigated For Corruption
• This Local News Broadcast Last Night Was a Total Technical Trainwreck
• State Dept. Audit Blames Clinton for Email Management
• Watch Obama Admit to Youthful 'Fooling Around' With Basketball, Girls, But Not Smoking Weed?
• Planned Parenthood Lawyer Admits Prosecutor Gave Him Copy of Undercover Video
• Trump to cause seas to rise?! Climate activist warns Florida property owners: If Trump elected 'sell now while sea levels still leave you something to sell'
• Celebs Want to Attend Trump Fundraiser But Fear Retaliation from Liberal Hollywood
• 'Beyonc Day': Minnesota Governor Dedicates Day to 'Anti-Police' Singer
• Sarah Silverman Wants Laws that 'Legislate' Male Masturbation
• Fans Petition Marvel for Gay Captain America
• Trump Revives the Crazy Clinton Conspiracies
• From Team Hillary to Vietnam Lobbyist

• RCP Blog
• Real Clear Markets
• The Gender Gap Giveth, the Gender Gap Taketh Away – Sean Trende
• Can Elizabeth Warren Help Unite Democrats? – Caitlin Huey-Burns
• Warren Explodes on "Money Grubber" Trump: He Doesn't Care Who Gets Hurt
• Sanders Supporter In "Anarchy" T-Shirt: Albuquerque Violence Incited By Trump Supporters Telling Us To "Get A Job"
• If Everything's Negotiable, Let's Negotiate
WALL STREET JOURNAL: OPINION JOURNAL
• Best of the Web (James Taranto)
• Clinton Is Still the Favorite – William Galston



• Blogs: The Corner | Media Blog | Frum's Diary | Mark Levin | Sixers
• Why 'Hillary Is Even Worse' Doesn't Cut It
• A Four-Way Race for President Is Possible
• Liberate the Commanding Heights
• What Would a President Trump Do?

• Trump's Jujutsu
• Smoking Out Clinton



• NBC Exec Admits 'Apprentice' Made Trump Presumptive GOP Nominee
• 111,606 Reasons Obama's Memorial Weekend Hiroshima Visit is a Disgrace
• CNN's Toobin Dismisses Clinton Rape Story, Laughs Off Hillary Charges
• Venezuela Coverage: Univision, Telemundo Put ABC, CBS & NBC To Shame
• Obama: Peace Corps Going to Vietnam to 'Focus on Teaching English'
• State Department Audit: Clinton Disregarded Cybersecurity Guidelines
• Rep. Smith: Obama's Lifting of Arms Ban on Vietnam Surrenders U.S. Interests
• Is America Becoming More–or Less–Free?
• Redistribution of Wealth Does Not Stimulate Economic Growth
• Barrasso: Obamacare Deductibles So High, No One Gets to Use the Insurance
• 32.1%: Living With Parents Now Most Common Arrangement for 18-34 Year Olds



• Ryan Ready to Endorse Trump
• Protests Turn Violent Outside Trump Rally in New Mexico
• Ex-CEO of McDonald's: Cheaper to Buy $35K Robot Than Pay $15 Per Hour
• Rush: Trump Educating Millennials About the Clintons' Past

• Kasich Asks Delegates to Stick With Him Through GOP Convention
• Leftist Media Icons Overlook Economic Disaster of Venezuela
• TSA Unleashing Passenger-Sniffing Agents to Speed Long Airport Lines
• States Slam Obama's Gun Policy With a Slew of Pro-Gun Bills
• Trump aides double down on Clinton attack
• Trump resumes attacks on Hillary as he hits the campaign trail
• Who is Haibatullah Akhundzada, the new Taliban leader?
• Clashes erupt outside Trump rally


• Afghan Taliban appoint Mullah Haibatullah Akhundzada as new leader
• PayPal co-founder Peter Thiel said to fund Hulk Hogan's Gawker lawsuit