• Virginia Gov. Terry McAuliffe Invited Chinese Donor to Hillary Clinton's Home
• Russia Releases Jailed Ukrainian Pilot
• Texas Sues Obama Administration Over Transgender Bathroom Directive
• Maryland Farmer Who Had $41K Seized by IRS Continues to Fight for Money
• Congress Examines Welfare Reform: 'The Most Effective Anti-Poverty Program Is a Job'
• Students, Parents Ask Court for Permission to Halt Implementation of Obama's Bathroom Mandate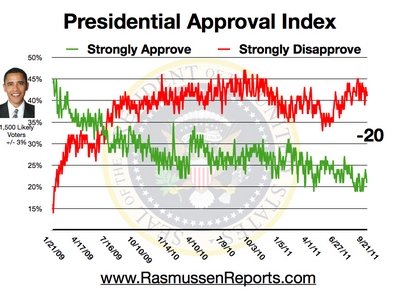 • Presidential Approval Index Tracking Poll
• White House Watch: Clinton 40%, Trump 39%
• Does Hillary Clinton Have A Gender Gap Problem?
• Beltway Confidential
• Why McDonnell is important
• Obama's new overtime rule hurts workers who need flexibility

• State Dept. Knew About Clinton's Emails Earlier Than Thought
• Hillary Clinton Met Terry McAuliffe's Mysterious Chinese Donor At Her New York Home
• Hawaii Wants to Put Gun Owners In An FBI Database
• Obama Admin Deletes Conflict Of Interest Disclosures For Top Bureaucrats
• Page Six
• Corey Feldman, Corey Haim were 'passed around' to Hollywood pedophiles
• Damning report on E-mailgate shows Hillary can't be trusted
• Why Bernie isn't quitting just yet


• IRS Took $43 Million From Innocent Americans Under 'Structuring' Law
• Obama Admin: U.S. Stopped Sanctioning Iranian Human Rights Abusers
After Nuke Deal
• McAuliffe to Skip Strickland Fundraiser Amid Federal Probe Into Campaign Funds
• ABC: After 452 Days, We're Still Learning More About Clinton Email Scandal
• Approving Food Stamps Costs the Economy $1 Billion
• Transportation Security Opportunism
• WaPo media critic on director, Couric response to #GunGate: No sale; Update: Producers encourage me to watch the documentary. That goes well.
• Portland transgender teacher receives $60,000 settlement over offensive pronoun use
• Eleven states sue Obama Administration over trans bathroom/locker room mandate
• James Comey laments our 'peculiar indifference' about rising murder rates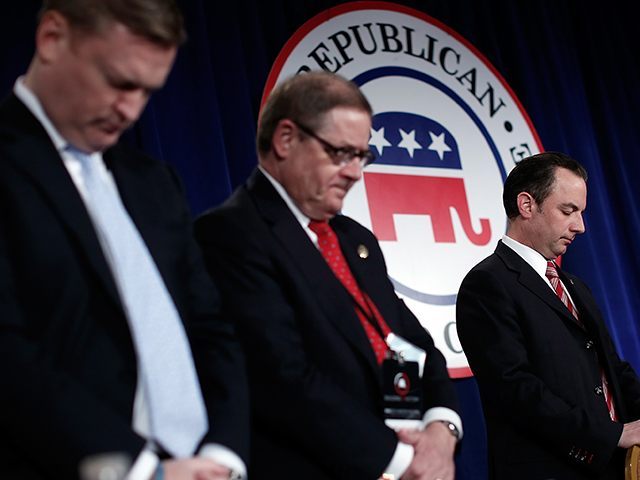 • The Note
• Trump Reaches the Magic Number to Clinch Nomination
• Clinton Email: 5 Big Takeaways From the State Dept. Report
• Obama: World Leaders 'Rattled' by Donald Trump as the Presumptive GOP Nominee
• Report Traces Arc of Hillary Clinton Server, Agency Failures
"I must be honest. I can only read so many paragraphs of a New York Times story before I puke." -Rush Limbaugh
• A Split Over Israel Threatens the Democrats' Hopes for Unity
• Emails Add to Clinton's Central Problem: Trust
• California Up for Grabs, Poll Finds, as Clinton and Sanders Battle
• Donald Trump and Bernie Sanders Contemplate a Debate
• Clinton broke rules with secret server
• DHS admits it's still violating judge's order on immigration amnesty
• 11 states sue Obama administration over federal transgender school-bathroom directive
• Donald Trump suggests Democrats will dump 'crooked' Hillary Clinton for Joe Biden
• Blazing-Fast Hypersonic Jet on Track for 2018 Launch
• Congress plans to block Obama's proposal to cut anti-terror funds that would have slashed $90M from NYC
• Politicians push de Blasio for $62M in summer programs for NYC kids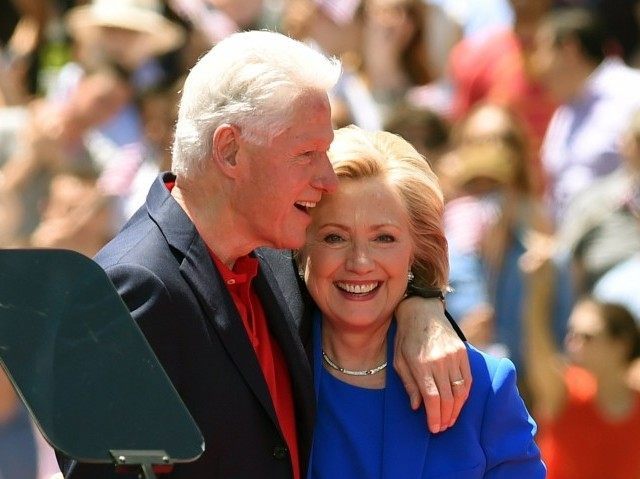 • The Briefing Room
• Clinton urged to go liberal with vice presidential pick
• Clinton's email troubles deepen
• Sanders takes different position on superdelegates than he did in 2008

• Will Trump's convention be safe?
• Poll: Clinton and Sanders in dead heat in California
• Why Clinton's email problems are here to stay
• Clinton expressed worries about exposure of personal emails at State Dept.
• Trump plans to target Clinton over Whitewater
• Yes, Hillary was an enabler
• Today's Standard
• Eight Times Hillary Said Everyone Knew About Her Email Setup

• Trump reaches number of delegates needed to clinch GOP nomination for president
• Imbalance of power: Huge financial sector warps U.S. economy
• Obama: World leaders are 'rattled' by Trump and for good reason


• Trump reaches the magic number to clinch nomination
• AP: Intruders breach US airport fences about every 10 days
• EU: Some 20 bodies spotted as migrant boat sinks off Libya
• Report traces arc of Hillary Clinton server, agency failures



• The next California debate: Sanders versus…Trump?
• Airport screening made 70,000 miss American Airlines flights this year
• Trump secures delegates needed to clinch Republican presidential nomination: AP
• Clinton email server broke government rules, watchdog finds



• Post Politics Blog


• Paul Ryan is in another fight he doesn't want this time over gay rights
• Trump's attacks on fellow Republicans stoke doubts he'll unite the party
• The Fix: Hillary Clinton's email problems just got much worse
• Real estate world buzzing with reports Obamas have settled on house in Kalorama


• Trump hits delegate count needed for Republican nomination
• Obama says Donald Trump is 'rattling' world leaders
• Americans Remain Pessimistic About State of Moral Values
• Russians' Approval of U.S. Leadership Drops to Record 1%
• How to Get Trump Elected When He's Wrecking Everything You Built
• Higher Taxes Don't Scare Millionaires Into Fleeing Their Homes After All
• Corporate America Still Can't Do Moderation
• Paid Hillary Protester Met with National Review Editor to Plot How to Take Down Trump
• Obama Unloads on Trump at G7: World Leaders "Rattled" by Trump (Video)
• Street Vendor Locates Criminal Protester Who Torched His 108 Trump T-Shirts in New Mexico Wants Justice
• Muslim With Ties to ISIS Arrested After Assaulting and Spitting On Police Officers in Texas (Video)
• Former McDonald's CEO Warns $15 Min Wage WILL KILL LOTS OF JOBS
• My Life as a Two-Time Obamacare Loser
• Glenn Beck and Author Brad Thor Discuss Assassinating Donald Trump (Audio Link)
INVESTOR'S BUSINESS DAILY
• Political News & Commentary: Andrew Malcolm
• Clinton Email Scandal: Hillary Never Got Legal OK For Her Risky Setup
• Clinton Scandals: Another Clintonista Investigated For Corruption
• CNN Loses to MSNBC in Total Viewers, Demo During Primetime Primary Night Coverage
• Bernie Sanders Just Responded to Trump's Debate Challenge, and Wow, Please Let This Be True
• Navy 'worried' global warming may affect sonar 'Sound travels slower through warmer water'
• 'Roots' Producers: Series Was Updated for Era of Black Lives Matter
• Obama Talks Sexism in Music Industry with Vietnamese 'Queen of Hip-Hop'
• Busted: Katie Couric Gun Control Film Manipulated Audio to Discredit Second Amendment Defenders
• Stephen King Joins Hundreds of Authors in Open Letter Blasting Donald Trump
• Hillary Praises Beyoncs Pro-Black Lives Matter Album 'Lemonade'
• The Racist Side of Bernie Sanders Supporters
• Revealed: The State Department's Hidden Hillary Donors

• RCP Blog
• Real Clear Markets
• Trump's Swipe at Martinez Alarms Some in GOP – Caitlin Huey-Burns
• The Mental Gymnastics of the Pro-Trump GOP – Heather Wilhelm
• Obama Picks Up Pace of Executive Actions – Alexis Simendinger
• Trump: I Would Debate Bernie Sanders, How Much Would He Pay?
• If Everything's Negotiable, Let's Negotiate
WALL STREET JOURNAL: OPINION JOURNAL
• Best of the Web (James Taranto)
• We're All in Disney World – Daniel Henninger
• The American Dead in Foreign Fields – Uwe Reinhardt
• Hillary Clinton's Email Deceptions



• Blogs: The Corner | Media Blog | Frum's Diary | Mark Levin | Sixers
• Connect the Dots: Hillary Broke the Law – Andrew McCarthy
• Louisiana's Governor Proposes Bludgeoning the State's School-Voucher Program
• The Lessons of Pearl Harbor 75 Years Later
• In Donald Trump, the Cult of the Presidency Finds Its L. Ron Hubbard
• #NeverTrump Club for Growth Plots Path Forward

• The Progressives' Deportation U-Turn



• Bernie Hits Bump on Univision: Speechless on Socialism's Failures
• Pro-Abortion PAC Sways Hillary to Drop Overt 'First Woman President' Appeals
• NBC, ABC Cover for Hillary After Release of Damaging E-Mail Report
• FNC's Bret Baier Absolutely Dismantles Hillary Spox on IG Report About Her E-Mail Server
• Bernie Hits Bump on Univision: Speechless on Socialism's Failures
• ABC, NBC Blame Violence in New Mexico and California on Trump
• NYT's 'Miserable' Objectivity Fail: Ken Starr Was Clinton's Inspector Javert, Might Share Blame for 9/11
• CNN's Lemon Seems Unaware of Claims Hillary Intimidated Women
• IG Report Quotes From Never-Released Clinton Email Showing She Worried About Privacy, Not Convenience
• UK Will Introduce Shari'a-Compliant Student Loans
• Obama's Japan Visit Starts With ApologyAlthough Not For Hiroshima
• Honoring Our Vets: Recalling Seven, EightNine Brothers in World War II
• Rep. Lofgren Calls Civil Rights Commissioner 'Ignorant Bigot' for Criticizing Bathroom Mandate



• GOP Rips Hillary on 'Scathing' Email Report
• Trump Clinches Republican Nomination for President
• Reaganomics Band Gets Back Together to Advise Trump on Tax Plan
• Texas AG Paxton: Obama's Bathroom Rule 'Solution in Search of Problem'

• No Accountability: Nets Never Blame Obama for TSA Failures
• Gowdy Calls State Dept. Email Audit 'Exhibit A' for Ongoing Benghazi Investigation
• NYC Businesses Must Acknowledge 31 Gender Pronouns
• State Dept. Audit: Hillary at Fault for Use of Private Email
• Bernie's the new MLK! Actor Danny Glover says Sanders' movement will move forward no matter the election result
• Hillary Clinton LAUGHS OFF the question Republicans have been waiting for someone to ask: Are her husband's sex-abuse accusers telling the truth?
• Dozens dead after migrant boat capsizes off Italian coast
• Hillary Clinton campaign hits out at Donald Trump over Telegraph tax investigation


• State Dept.: Hillary Clinton 'did not comply' with government policies in using a personal email account