•Obama Becomes First Sitting U.S. President to Visit Hiroshima
• NDAA Should Begin Rebuilding America's Military
• Strong Majority Oppose Transgender Bathroom Laws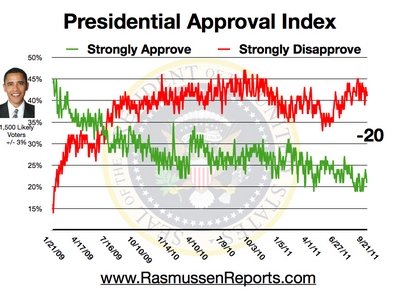 • Presidential Approval Index Tracking Poll
• Most Democrats Think Clinton, Sanders Will Come Together
• White House Watch: Clinton 40%, Trump 39%
• Trump has exposed Marco Rubio
• Left-wing rioters for Trump
• GOP sets mid-June goal for Zika bill
• Environmental Gore: 10 Years Later
• Deposition: Clinton 'Clueless' With Computers, Left Hers Unlocked With No Password
• Hillary Struggles To Explain Mysterious Email Chain Cited In Scathing IG Report
• Hillary Clinton Supporters Can Be Violent, Too
• Yale Profs Who Stood Up For Free Speech Step Down
• Page Six
• Yahoo needs to fire Katie Couric
• Ex-State aide recalls Hillary's 'sloppy communications' with staff
• Inside Amber Heard and Johnny Depp's failed marriage
• U.S. Troops 18 Miles from ISIS Capital
• Exclusive: Top Congressman Accuses Pentagon of 'Criminal' Leaks
• Welp Hillary doesn't know how to use a computer
• #AlwaysTrump: Sure, I'll attend the convention and speak on Trump's behalf, says Marco Rubio
• The Note
• Political Punch (Jake Tapper)
• What's Next for Bill Cosby's Sexual Assault Trial
• Mom Writes Message to Stranger Who Disciplined Her Child on the Playground
• The Democratic Party's Coming Collision on Israel
"I must be honest. I can only read so many paragraphs of a New York Times story before I puke." -Rush Limbaugh
• Trump's Energy Plan: More Drilling and Fewer Rules
• Infection Raises Specter of Drug-Resistant Superbugs
• North Korea Linked to Digital Thefts From Global Banks
• California's Midlife Crisis
• Hillary Clinton's inner circle shunned investigators in email probe
• Panicked Clinton campaign begs for donations in email: Trump 'really could' win
• Paul Ryan blowing away tea party primary challenger: poll
• D.C. moves to appeal ruling shooting down concealed carry law
• Obama administration's transgender bathroom push pits Title IX against itself
• DePaul president: Campus Black Lives Matter activists like D-Day troops
• Dead or Alive, Schrdinger's Cat Can Be in 2 Boxes at Once
• Blazing-Fast Hypersonic Jet on Track for 2018 Launch
• Longtime lifeguard tells of hidden dangers in waters following Rockaway Beach drowning
• Bratton calls rappers 'basically thugs' following fatal shooting at T.I. concert, 'The music celebrates violence'

• Trump and Sanders whip up debate buzz
• 5 things the Libertarian Party stands for
• Clinton ad slams Trump for calling pregnancy 'an inconvenience'

• The fall of Salon.com
• How Hillary Loses
• Clinton scrambles to salvage California
• The Blog

• The United States of Argentina?
• The Man in the Arena
• Trump's Intellectuals

• North Coast marijuana growers fear a takeover by 'Big Alcohol'
• Obama becomes first U.S. president to visit Hiroshima, calls on the world to evolve morally
• Undercover police sex stings targeting gay men endure, despite fierce criticism

• Over the top: Trump sews up delegates to seal GOP nomination
• Clinton email scandal
• Obama's historic visit
• Trump and the media



• Trump vows to undo Obama's climate agenda in appeal to oil sector
• U.S. economic growth revised higher in first quarter; profits rebound
• North Korea threatens retaliation after South Korean warning shots
• U.S. sees first case of bacteria resistant to all antibiotics
• G7 vows growth efforts as Japan's Abe warns of global crisis



• Obama visits Hiroshima, calls for end of nuclear weapons
• Obama speaks his mind about Trump, a rarity for an overseas trip
• Sen. Kirsten Gillibrand: The Pentagon deliberately misled Congress
• The two presidential candidates that share a secrecy problem
• Huge bonuses and forced transfers caught up with a top official ousted from the TSA

•Americans Remain Pessimistic About State of Moral Values
• Russians' Approval of U.S. Leadership Drops to Record 1%
• Republicans Paying More Attention to Election Than Democrats
• Whether Trump or Clinton, Anxiety Creeps Into US Stock Outlook
• Trump Defies Growth in Political Ad Spendingfor Now
• How to Get Trump Elected When He's Wrecking Everything You Built
• Republican Party Sets Primary Turnout Record
INVESTOR'S BUSINESS DAILY
• Clinton Email Scandal: Hillary Never Got Legal OK For Her Risky Setup
• Obama Works Overtime To Destroy Jobs
• Another Clintonista Investigated For Corruption
• Hillary Trolls Rubio by Retweeting His Old Attack on Trump's 'Offensive Rantings'
• Judge Rules That Videos of Clinton Aides' Depositions Will Be Kept Under Wraps
• Former Obama Energy Chief slams EPA climate regs: 'Falsely sold as impactful'
• Trump echoes Climate Depot's call to dismantle & Defund UN/EPA climate agenda!
• Donald Trump: Obama 'The Single Best Thing to Ever Happen to Jimmy Carter'
• Former State Department Official: I Saw Hillary Use Non-Secure Blackberry on Foreign Trips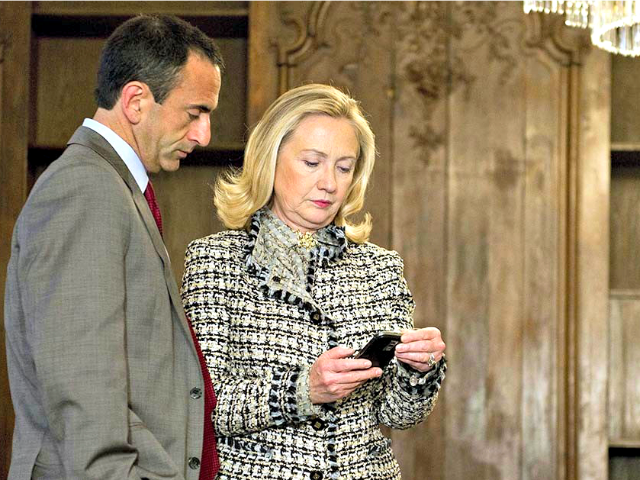 • Obama at Hiroshima: Every Religion Claims 'License to Kill'
• Obama's Syrian Refugees Arriving from Areas with Dangerous Levels of Active TB
• Obama Wins Respect in Hiroshima
• UN: Iran Complying With Terms of Nuclear Deal
• RCP Blog
• Real Clear Markets
• Obama Picks Up Pace of Executive Actions
• Rubio: I Will Speak At Convention, "I Want To Be Helpful" To Trump
• Obama in Hiroshima: Calls For "World Without" Nukes
• At This Point, It Should Make All the Difference
WALL STREET JOURNAL: OPINION JOURNAL
• Best of the Web (James Taranto)
• Hillary Embodies Washington's Decadence
• Trump Rakes the Clinton Muck
• Back to the Future in New York
• Obama Visits Hiroshima, Meets Survivors
• Inattention-to-the-Deficit Disorder
• Robots for Trump (and Clinton)
• Blogs: The Corner | Media Blog | Frum's Diary | Mark Levin | Sixers
• All of Clinton's Lies Are Premeditated
• Dear Yahoo, Fire Katie Couric
• Donald Trump's Secret Weapon Is Hillary Clinton
• Mr. Boorish vs. Mrs. Boring
• Romney Results Bode Poorly For Trump
• The Progressives' Deportation U-Turn
• Katie Coward? 'Individual' Says She Regrets 'Poor Decision' in Gun Doc
• Daily Show Begs Hillary: 'We Need You to Be Our Boss!'
• O'Reilly Blames Black Lives Matter for Spike in Violent Urban Crime
• Judge Rebukes DOJ Lawyers For Being 'Intentionally Deceptive' in Amnesty Case
• Obama Urges 'Moral Awakening,' Says 'Ordinary People…Do Not Want More War'
• State Dept. Official: 'No Excuse for Governments to Not Enforce Effective Border Controls'
• Clinton Gives Almost Identical Explanations to MSNBC, CNN, ABC
• 43 Republicans Join Democrats to Support Obama's Transgender Agenda
• Dick Morris: Private Aide Ran Hillary's Email Server Without Security Clearance
• Katie Couric's Career of Attacking Gun Rights
• Rubio to Help Trump: 'I Don't Want Hillary Clinton to be President'
• Trump Responds to Obama's Criticism: 'When You Rattle Someone, That's Good'
• Trump goes after Elizabeth Warren after he clinches GOP nomination
• Video footage showing Virginia Governor Terry McAuliffe and Chinese billionaire Wang Wenliang at Hillary's house
• David Cameron: 'Special relationship' with America will remain if Donald Trump wins presidency
• US presidential elections 2016: How close are Donald Trump and Hillary Clinton in the polls?
• South Asian migrants say they were put in 'body bags' for deportation from US
• Chelsea Manning completes six years in military custody for whistleblowing
• Donald Trump and Hillary Clinton agree on one huge thing and Wall Street knows it
• The big push for a new encryption law has faltered in the wake of Apple's battle with the FBI