• Clinton Stands on the Shoulders of Other Female Candidates
• Troubled Waters Ahead for US and China in the Asia-Pacific Region
• One Alabama Congressman Wants to Help Puerto Rico By Fighting Crony Capitalism
• Mitch McConnell Complains About 'Unreasonable' Conservatives, Points Blame at Talk Radio
• Conservative Senator Is Trying to Keep Women Out of the Draft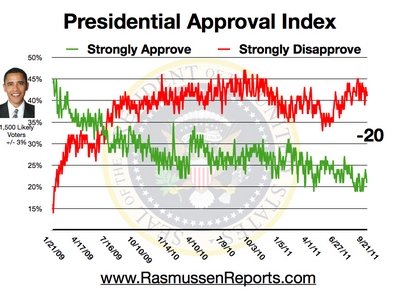 • Presidential Approval Index Tracking Poll
• How Religious Are Americans These Days?
• Voters Don't Trust Judges But Think Politicians Should Leave Them Alone
• Beltway Confidential
• Europeans hate air conditioning. Americans hate letting grandma die of heat stroke
• Byron York: Why it's looking like 2012 over again
• Looks like a good night for Hillary
• 75 years from now

• Bryan Pagliano's Lawyers Provide New Details About Immunity Agreement With Justice Department
• Democratic Primary Results…Hillary Looks To Bury Bernie
• Media Says Black Women Country's Most Educated Group, Even Though It's Not True
• School Board Will Petition Supreme Court To Decide If High School Girl Can Use Boys' Bathrooms
• Page Six
• If You Want Growth, Pick Candidate Who's Created Jobs – Betsy McCaughey


• Katie Couric Accused of Deceptive Editing in Second Documentary
• CBO: President Obama's 2017 Budget Would Discourage Work, Savings
• Clinton Tech Aide Asks Court to Withhold Details of FBI Immunity Deal
• D.C. Passes $15 Minimum Wage
• Obama adviser suggest artificial intelligence might do a better job running the criminal justice system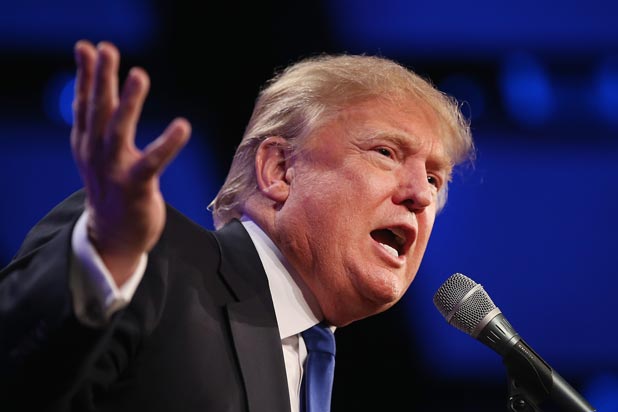 • The Note
• Clinton Leads Donald Trump in ABC News' Electoral Ratings
• Clinton Tweets Message to Young Girls Everywhere: Dream Big
• White House: President Obama and Bernie Sanders to Meet Thursday
• Clinton Says Debate With Donald Trump Will Be 'Singular Moment in American History'
"I must be honest. I can only read so many paragraphs of a New York Times story before I puke." -Rush Limbaugh
• Primary Takeaways: Clinton Coalition Never Cracked, and Trump Turns to the Fall
• Clinton Wins California, Bolstering Claim to Nomination
• Hillary Clinton Made History, but Bernie Sanders Stubbornly Ignored It
• Hillary Clinton's Long, Grueling Quest
• Donald Trump: Republicans angry at me have to 'get over it'
• Clinton reportedly gave economic inequality speech in $12K Armani jacket
• Timing peculiar in AP's call for Clinton in Democratic primary
• Judge blocks his own order sending Obama lawyers to ethics class
• Working Together? Male and Female Brains Just Aren't in Sync
• De Blasio still alive but vulnerable in mayoral election: poll
• Bernie Sanders: Layoffs, scrambled Obama meeting and refusal to quit

• The Briefing Room
• Trump shifts his tone, promises to make party proud
• Trump's healthcare plans trouble GOP
• DNC avoids calling Clinton presumptive nominee

• Can Hillary Clinton and Barack Obama Save the Establishment?
• Inside the bitter last days of Bernie's revolution
• Paul Ryan's favorite poverty talking point debunked
• Paul Ryan proposes blocking amendments that could kill spending bills
• Today's Standard
• Trump to Give Major Hillary Speech Monday

• What presumptive nominee? California Democrats still have some things to say
• Voters choose state candidates amid record special interest spending
• Top Republican congressional leaders denounce Donald Trump's attacks on judge



• Clinton seizes historic primary win
• EgyptAir plane resumes flight to China after bomb threat
• Path to Victory: How Clinton learned from '08 missteps
• Trump promises not to let GOP down as leaders grow worried



• Clinton leads Trump by 10 points in White House matchup: poll
• Sanders plants seeds for a lasting U.S. progressive movement
• Declaring a historic victory, Clinton turns fire on Trump in her White House bid
• Kerry says all should celebrate Clinton win, regardless of party



• How Hillary Clinton did it the second time around
• Clinton claims historic nomination after victory in California
• Top supporters of Bernie Sanders gently tell him: It's time

• Thought Given to Presidential Election Matches 2008 Levels
• Managing in Tough Financial Times: Does Engagement Help?
• Bye-Bye, Bernie
• Why Clinton's California Victory Matters
• Hillary Clinton CAUGHT COLLUDING With AP to Announce Delegate Win Before California!
• Famous San Diego Homeless Camp Supports Donald Trump for President
• Trump Shatters Republican Primary Vote Record by 1.4 Million Votes
INVESTOR'S BUSINESS DAILY
• Political News & Commentary: Andrew Malcolm
• Fabricating Phony Climate Fear Over Sea Levels – Kerry Jackson
• AP Warns Reporters After Harassment From Bernie Sanders Supporters
• HuffPo OpEd Endorses 'Violent Response' to Donald Trump
• CNBC: UN Climate accord 'irrelevant,' & CO2 cuts could impoverish the world
• Celebs Hit Voting Booths for Clinton and Sanders on CA Primary Day
• Shots Fired Outside Syracuse Anti-Gun Violence Concert
• Hillary Supporter John Legend: 'Democrats Should Get Rid of Super Delegates'
• Sanders Team Claims 'It Ain't Over' After Hillary Clinton Clinches
• AP Fears Berniacs May Attack Reporters

• RCP Blog
• Real Clear Markets
• Toned-Down Trump Promises to Make Party Proud – Rebecca Berg
• Obama, Immigration Propaganda and Our National Identity
WALL STREET JOURNAL: OPINION JOURNAL
• Best of the Web (James Taranto)
• Breaking the Pakistan-Taliban Alliance – Zalmay Khalilzad
• Saving Speaker Ryan



• Blogs: The Corner | Media Blog | Frum's Diary | Mark Levin | Sixers
• Did #NeverTrump Have to Happen?
• Clinton Beats Back Last Major Sanders Challenge, But 'Struggle' Will Continue
• Paul Ryan Gives Up His Admirable Stand Against Trump and Fails Conservatives
• The Revenge of Tribalism

• Trump Is Totally Right
• Hillary and the Cowering GOP Elite



• Detroit Paper on GOP: Sew Them In a Bag With Rabid Dog and Drown Them
• ABC's Nightline Goes Off the Rails for Hillary Following Victory
• Cher: 'When I Watch Trump, I Just Want to Blow My Brains Out'
• CNN's Dana Bash Mystified by Bill Clinton Waving to Crowd
• Hillary Meets the Press Servants
• Clinton Wins 4 States, Including California; Sanders Wins Mont., N.D.
• Helen Mirren Says ISIS Attacking Art 'to Eradicate History of a People'
• 6.5M Students 'Chronically Absent' from Public Schools; 20% Reduction in Suspensions



• Scarborough to Trump: Prove You're Not a Bigot
• Clinton Super PAC Ad Shames Trump for Mocking Disabled
• Hillary IT Aide Trying to Keep FBI Deal Secret
• Expert: SCOTUS Could Strip Congress of Control Over Immigration

• Bozell & Graham Column: Hillary Meets the Press Servants
• A Conservative Interviews Katie Couric
• Trump: The Clintons Made 'Politics of Personal Enrichment an Art Form'
• School Promotes 'Diverse Thoughts' by Silencing a Third Grader
• Trump begins general-election pivot by attacking 'Morning Joe' instead of Hillary Clinton
• Sanders refuses to leave the race after Hillary clinches California
• Hillary Clinton claims Democratic nomination as she wins California
• How close are Donald Trump and Hillary Clinton in the polls?


• Clinton and Trump ready for general election showdown
• Trump's attacks on judge put vulnerable Republicans in awkward position again