• European Chief Tells the U.K. It Must Quickly 'Clarify' Its Position on Brexit
• White House Impeded Benghazi Probe, Republicans on Panel Say
• The Supreme Court Abortion Safety Case, Explained
• What Brexit Means for the European Union's Future
• Pro-Lifers on Supreme Court Abortion Case: 'We're Coming Back in Full Force'
• Brexit Is a Powerful Reminder Why Congress Must Fix America's Overregulation Problem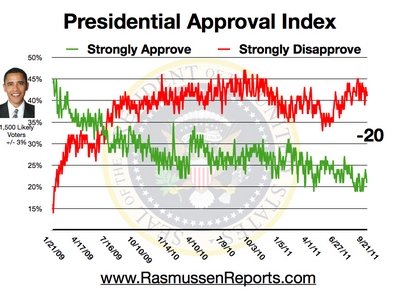 • Presidential Approval Index Tracking Poll
• Most Here Aren't Worried About 'Brexit'
• Voters Favor GOP Plan To Sell Health Insurance Across State Lines
• Beltway Confidential
• Why Congress must reclaim constitutional control of the budget
• Justices play the regulatory power game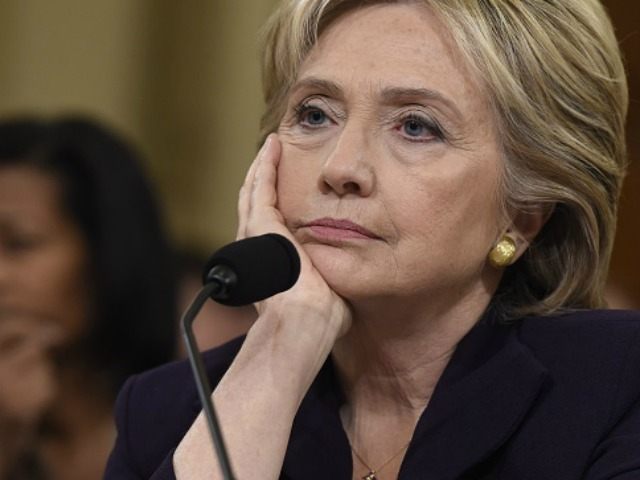 • Emails: Susan Rice Was 'Off The Reservation' For Blaming Benghazi Attacks On YouTube Video
• Top State Dept. Official: Hillary Was 'Not Allowed' To Keep Her Work-Related Emails
• Clinton Foundation Auditor Has Troubled Regulatory History That Goes Back Years
• Big-Time Clinton Donor Asked For State Dept. Position
• Page Six
• Three Cheers for the Stonewall National Monument


• House Benghazi Report Details Military, Intelligence Failures
• ISIS 'Kill Lists' Increasingly
Target U.S. Civilians
• Report: U.S. Government Cash Funds Anti-Israel Groups
• Gowdy: Obama Administration Was More Worried About Libyans' Feelings Than Benghazi Consulate
• EPA Tops Record for Regulatory Burden
• Democratic Benghazi Report Shows Large Payout to Blumenthal From Pro-Clinton Groups
• Porexit? When Brexit spreads to the Iberian Peninsula
• More Benghazi report: Hillary aide influenced Accountability Review Board
• Real talk: Why should judges bother studying that musty old Constitution anyway?
• Great news from WaPo/ABC poll: 13% of Americans understand due process

• The Note
• Benghazi Committee Releases Final Report
• Clinton Leads Trump on Orlando Massacre Response, Trust to Handle Terrorism (Poll)
• Harassment of Immigrants Surge After EU Vote
• EU Leaders Plot a Future Without Britain, Demand Answers
"I must be honest. I can only read so many paragraphs of a New York Times story before I puke." -Rush Limbaugh
• 2-Year Panel on Benghazi Ends, Finding No New Fault by Clinton
• Merkel Vows to Keep EU Together After British Vote
• Handicapping the Odds of a Clinton Landslide
• Trump to Give Speech Voicing Skepticism of Global Trade Deals
• Benghazi panel: White House focused on anti-Islam film over saving Americans as attack unfolded
• Immigrant activists stage blockade to stop deportations
• Judge Richard Posner: 'No value' in studying the U.S. Constitution
• Hillary Clinton struggles to unify base
• What Brexit Vote Means for Science
• Hate crimes toward Muslims and Polish immigrants reported around the UK following Brexit vote
• Obama: Trump 'hardly a legitimate spokesperson' for working-class people

• The Briefing Room
• Some Benghazi panel members wanted to get tougher with Clinton
• Clinton widens lead over Trump nationally
• Polls show tight Clinton-Trump race in 2016 battlegrounds

• Gowdy: Clinton, State Department stonewalled Benghazi panel
• Trump lawyer accuses Clinton of murder in tweet
• Report: Mills' influence tainted review board
• Inequality not personalities drove Britain to Brexit
• The Clinton Campaign Is Obstructing Change to the Democratic Platform
• New York Times braces for big change
• Today's Standard
• The Benghazi Lie in Black and White

• Long-awaited Benghazi report slams Obama administration response
• House Democrats mistakenly release transcript confirming big payout to Clinton friend Sidney Blumenthal
• With 'free the delegates' rallying cry, upstarts seek to block Trump nomination in Cleveland



• How Clinton's and Trump's economic prescriptions clash
• Supreme Court ruling imperils abortion laws in many states
• EU leaders plot a future without Britain, demand answers
• Trump's Muslim ban: From simple clarity to plain confusion



• House Republicans blast Clinton in long-awaited Benghazi report
• Trump, AFL-CIO's Trumka to give dueling trade speeches Tuesday
• Republican Ryan wants trade talks with Britain
• Supreme Court firmly backs abortion rights, tosses Texas law



• Post Politics Blog


• European leaders to confront Cameron over UK's departure
• Brexit prompts a push to end the use of English in the EU
• Anthony Kennedy restores a liberal Supreme Court
• Supreme Court again supports 'ingratiation and access' in politics


• No Immediate Brexit Effect on U.S. Economic Confidence
• Clinton, Trump Gaining Favorability Within Parties
• Imagining the U.K. and the EU Three Years After Brexit
• Merkel Tells Cameron Before EU Summit: Don't Delude Yourself
• Anti-Trump Open Borders Advocate Zuckerberg Buys Hawaii Property Puts Up Wall
• Figures. Fauxahontas Gets Caught Using Fake and Misleading Video in Anti-Trump Ad
• Benghazi Report: State Dept Withheld Requested Weapons to Agents Because They Were Not "Aesthetically Pleasing"
• Donald Rumsfeld Supports Donald Trump for President, "I Could Not Vote for Hillary Clinton"
• GOP Benghazi Report Concludes Obama, Hillary Did NOTHING to Save US Lives Then Lied Continuously
• Muslim Migrants Were "Having a Bad Day" So Raped Woman at Botanical Garden
• Nigel Farage: Putin Was More of a Statesman than Obama in Brexit Campaign
INVESTOR'S BUSINESS DAILY
• Political News & Commentary: Andrew Malcolm
• Bregret And Bretrayal: How The Left Hopes To Repeal Brexit
• ObamaCare Is Killing The Blues
• Democrats Attack 3 Of The 10 Amendments In The Bill Of Rights
• Dems Mistakenly Reveal Absurd Amount of Money Clinton Friend Got For 'Consulting'
• Report: Obama Skipped Intelligence Briefing the Day After Benghazi Attacks
• Scott Brown Challenges Elizabeth Warren to Take a DNA Test
• Benghazi Report: Even State Dept Officials Were Horrified by Susan Rice's TV Appearances
• Dem Party Platform Calls For Prosecuting Global Warming Skeptics
• Hollywood Women Celebrate Abortion Ruling
• Study: Disney Princesses Promote 'Negative Female Stereotypes
• Charlie Daniels: Musicians Supporting Gun Control 'Don't Know Anything About Guns'
• Baltimore Rapper Shot to Death After Hosting Charity Basketball Game
• Justin Timberlake Apologizes for 'Appropriating' Black Culture
• The Speech That Could Elect President Donald Trump
• Dublin Prepares for a Brexit Boom

• RCP Blog
• Real Clear Markets
• Trump, Brexit and the State of the Race – Sean Trende
• Trump and Silicon Valley: An Unbridgeable Gulf? – Bill Whalen
• Elizabeth Warren Campaigns With Hillary Clinton: "She Fights For Us!"
• Colbert: George Will Is Now The Most Eligible "Unaffiliated" Man In Politics
• Can We Harness the Worldwide Populist Movement?
WALL STREET JOURNAL: OPINION JOURNAL
• Best of the Web (James Taranto)
• Who's the Xenophobe Now? William McGurn



• Blogs: The Corner | Media Blog | Frum's Diary | Mark Levin | Sixers
• Cross-Purposes: The Long Road to Brexit
• A Vote for Self-Government
• Darryl Glenn Might Break Out in Today's Colorado Senate Primary
• A Long Trump Summer
• The Imaginarium of Harry Blackmun

• Post-Vote Eurocrats Want to Rush Brits Out the Door
• Why Brexit Is a Win for Brits and the U.S.



• CBS Sees Facebook CEO Compared to Castro as 'Compliment'
• Dan Rather: Trump So Media-Savvy He's Stealing the Clintons' Underwear
• More Leftist Vulgarity: Anti-Trump 'Children's Book'
• Fox's Kevin Corke: Keystone Refusal Took Longer Than Benghazi Probe
• Jason Whitlock: Dating White Women '#1 Issue Among Black Sports Fans'
• Republicans Release Their Benghazi Report: Rescue Delayed As Administration Dithered
• $225K Speechmaker Hillary Clinton: 'Get Unaccountable Money Out of Politics'
• Trump Spokeswoman: 'We're Not Going to Base National Security Off PolitiFact, or Even the United Nations'



• Rep. Mike Pompeo: Hillary 'Failed to Lead' on Benghazi
• S&P Strips UK of Last Top-Notch Credit Rating After Brexit
• Dick Morris' 'Armageddon': Trump Can Stop Hillary
• Comey Won't Name Gunman, Reframes Terror Talk

• Court Delivers 'Gut Punch to Millions of Immigrants'
• Pro-Life Leader: 'Abortion Industry in Collapse' Despite SCOTUS Ruling
• DOJ Announces New Department-Wide 'Implicit Bias Training'
• Obama 'Pleased' SCOTUS Overturned Texas Abortion Safety Rules
• France and Germany 'draw up plans to morph EU countries into one
• Merkel warns Britain it won't be able to 'cherry pick' EU privileges
• FTSE 100 rebounds and pound steadies after savage two-day Brexit rout
• Young people have a right to be angry at Brexit


• Obama warns against Brexit 'hysteria' in vote's aftermath
• Clinton hails Texas abortion decision a 'victory for women', Trump stays silent