• President Obama Will Stump for Hillary Clinton in North Carolina
• As Congress Returns, Democrats and Republicans Clash Over Gun Control
• On Freedom and a Fourth of July Abroad
• FBI Flagged This Congressman as a Terrorist. Here's Why He Opposes a New Gun Ban
• How the Left Is Using Intimidation to Silence Free Speech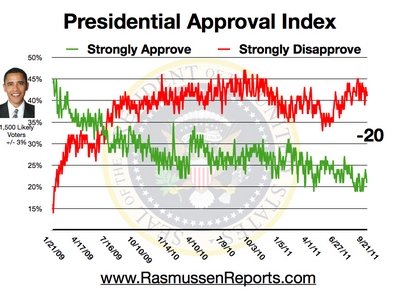 • Presidential Approval Index Tracking Poll
• Independence Day Still Ranks High For Americans
• Obama Approval Index Month-by-Month
• Beltway Confidential
• We Won Our Independence Back! – Dan Hannan
• Lynch Compromises Clinton Investigation
• German social science on the case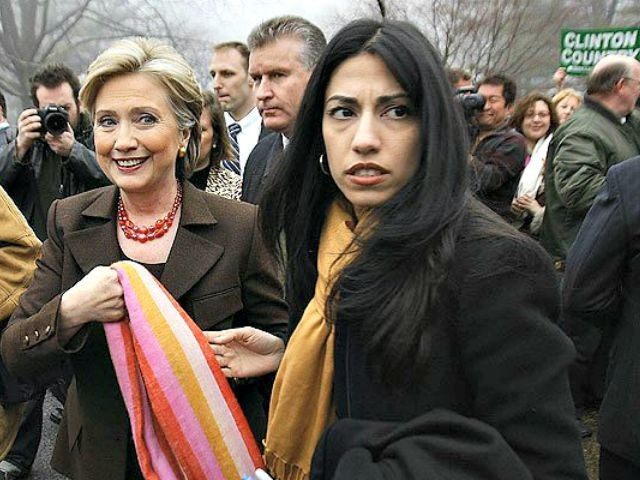 • Exclusive: Top Trump Adviser Sheds Light On The Donald's Foreign Policy
• One Mistake May Have Cost Marilyn Mosby A Conviction In The Freddie Gray Case
• Huma: Hillary Used Burn Bags To Destroy Documents Prohibited By Federal Regs
• Trump Tweets About Three Potential Running Mates
• Page Six
• Marissa Mayer didn't make the cut at tech tycoon conference
• Hey TV we're tired of seeing death every day


• The Cyber Threat: Obama's Green Policies Threaten America's Energy Security
• New Food Stamp Rule to Devastate Convenience Stores
• Obama Friends Surround Push to Acquire For-Profit University of Phoenix
• Schiff: Clinton's Private Server Was a Mistake, Created 'Unnecessary Vulnerability'
• Judge Denies Efforts to Block Citizenship Verification of New Voters in Three States
• Commission Calls for More Private Options, 'Transformation' of VA Health Care System
• Hillary pals around with Elie Wiesel-hating Blumenthal but hey, Trump tweeted a star
• Just how many signals can the Clintons send to Lynch?
• Good question: why is Hillary Clinton using Air Force One on the campaign trail?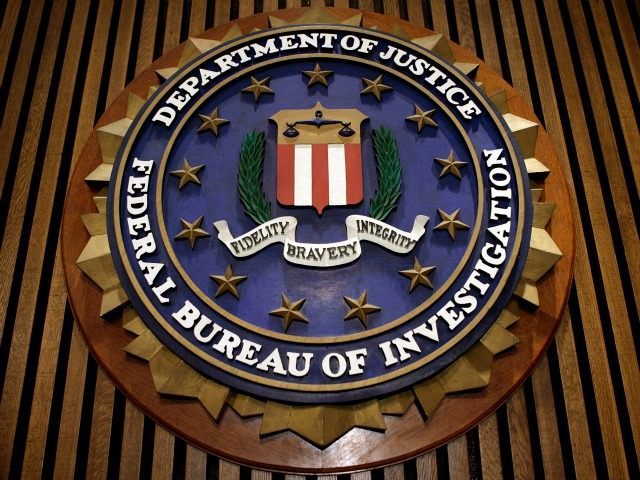 • Clinton Gives Interview to FBI About Emails, Campaign Says
• Obama to Tell Foe-to-Friend Story at Hillary Clinton Event
• Bill and Hillary Clinton React to Loretta Lynch Meeting
• Trump: Republican National Convention Speaking Slots 'Totally Filled'
"I must be honest. I can only read so many paragraphs of a New York Times story before I puke." -Rush Limbaugh
• The Quiet Fixer in Trump's Campaign: His Son-in-Law
• Trump Finds Himself Playing Catch-Up in All-Important Ohio
• Trump Meets With Senator Joni Ernst, a Possible Running Mate
• Suicide Bombers Strike in Medina and 2 Other Saudi Cities
• Obama joining Clinton on campaign trail to block Trump, protect legacy
• Newt Gingrich VP buzz intensifies with Donald Trump announcement possibly this week
• 'America was never great' hashtag trends on Twitter
• Black Lives Matter shuts down Toronto gay pride parade
• What the First Driverless Car Fatality Means for Self-Driving Tech
• Obama and Clinton to travel on Air Force One together to campaign event
• Markets rebound after Brexit shock

• Decision time for Trump on VP
• Trump: 'Who pays' for Obama's appearance with Clinton?
• Wikileaks publishes Clinton war emails

• Immigration reformers eye Gang of 8 revival
• Nate Silver is happy to be wrong
• Obama and Clinton rally against Trump
• Brexit roadmap: A guide to what happens next

• Trump: Clinton too weak to handle terror threats
• On tap in the House: Guns, terrorism and Trump
• Today's Standard
• Poll: Hillary Would Lose to Other Republicans But Beats Trump

• Can Gov. Jerry Brown keep the promises he made with Proposition 30?
• FBI interviews Hillary Clinton over her email use while secretary of State
• In Colorado, conservatives grapple with the Trump conundrum



• Why Dump Trump effort faces likely defeat at GOP convention
• Clinton-related State Dept. records delays are mounting up
• Divided America: Town and country offer differing realities
• Under fire as usual, Clinton ramps up her trust campaign



• Suicide bombers hit three Saudi cities
• China says wants peace after newspaper warns on South China Sea clash
• Coming full circle, Obama hits the campaign trail for Clinton
• FBI interviews Hillary Clinton in private server probe



• Post Politics Blog


• Trump's anti-trade rhetoric rattles Clinton, unions
• Brexit, Syria and chaos in our interconnected world
• The GOP stoops for scandal
• The financial costs of America's culture wars are skyrocketing

• New Low of 52% "Extremely Proud" to Be Americans
• Americans' Reactions to Trump, Clinton Explain Poor Images
• Why Warren Buffett's Favorite Indicator Isn't Giving an Accurate Read of the U.S. Economy
• Waging America's Wars Using Renewable Energy
• Migrants Commit FIVE RAPES and More Than 40 SEXUAL ASSAULTS at Swedish Music Festival
• Arizona GOP Promises to Send #NeverTrumpers Home from GOP Convention if They Go Rogue
• Hillary Clinton Spent More Time Taking Questions from FBI Than She Did from Reporters This Year
INVESTOR'S BUSINESS DAILY
• Political News & Commentary: Andrew Malcolm
• Clinton Email Scandal: Why Loretta Lynch Should Resign, Pt. II
• Elizabeth Warren Declares War on Amazon, Apple and Google
• Capehart: Bill Clinton Meeting AG Loretta Lynch Was 'Disaster of Epic Proportions'
• October Surprise! Why 'Silent Majority' Won't Reveal Trump Support Until Last Moment!
• Brexit Champ Nigel Farage Resigns: 'I've Done My Bit'
• Newsweek: 'Does Exxon Have a Constitutional Right to Deny Climate Change?'
• Ken Burns Rips Evangelical Trump Voters: 'How Is This in Any Way Christian?'
• WATCH: Short Film Imagines 5 American Presidents as Women
• Hillary Clinton Takes in Performance of Broadway's 'Hamilton' After FBI Interview
• Leo DiCaprio Invites A-List Friends to Take 6,000-Mile Flight to Global Warming Gala
• Marvel Turns Donald Trump into Comic Book Villain
• Third Bombing Rocks Saudi Arabia
• Is China's Mysterious New Satellite Really a Junk Collectoror a Weapon?

• RCP Blog
• Real Clear Markets
• What a Party Platform Should Look Like
• CNN Report: Clinton Will Not Be Indicted
• No, Hillary, It Is Not Time to Move On
WALL STREET JOURNAL: OPINION JOURNAL
• Best of the Web (James Taranto)
• A West Pointer Comes Home – William McGurn



• Blogs: The Corner | Media Blog | Frum's Diary | Mark Levin | Sixers
• Media & Elites Utterly Ignorant of the American People – Victor Davis Hanson
• What Are We Celebrating?
• The Democrats' 'Emergency' Assault on the Second Amendment
• Washington's Hollow Men
• What Doesn't Work against Terrorism

• Trump's Sheriff Star: The Latest Drive-By Media Fabrication
• The First Day of School, Again



• Fail: PBS Shows Old Fireworks Due to Bad Weather, Says Nothing On-Air
• AP Obsesses Over the Klan, and of Course Associates It With Trump
• NYT Reporter Uses Takeout Food Excuse for Venezuela Economic Collapse
• Vox Writer: 'American Independence In 1776 Was a Monumental Mistake'
• Obama Campaigning Tuesday With Clinton, Who Is Still Under FBI Investigation
• Saudi Arabia names Pakistani man as suicide bomber in Jiddah
• Like Many Islamic Terrorists, Bangladesh Attackers Well-Educated, Well-Off



• USA Today Poll: Clinton Lead Over Trump Plunges to Single Digits
• GOP Worried As Dems' Advantage in Registered Voters Increases
• CNN: Hillary Likely Won't Face Prosecution
• NY Times: Clinton Weighs Keeping Lynch as AG

• Uncommon Sense: Jesse Williams, Racially Charged Hollywood Elitist
• AG Lynch Left Plenty of Wiggle Room in Statement About 'Accepting' FBI's Hillary Recommendation
• Reality Check: We Take Down Obama's 'Immigration' Policy
• AG Lynch: Are Cops 'Even People?'
• The grinning ISIS terrorists who hacked 20 innocent victims in Bangladesh
• Two senior ISIS leaders killed in US airstrike in terror group's capital
• Latest Donald Trump and Hillary Clinton voting data and forecasts
• Quiz: What should you read about if you're fatigued by UK politics?


• Trump blames 'dishonest media' in furor over 'antisemitic' Clinton tweet
• Suicide bombers attack across Saudi Arabia including mosque in Medina
• 2 completely different versions of Donald Trump have been showing up on the campaign trail