• Why the FBI Let Hillary Clinton Off the Hook
• Pastor Says State Law Threatens His Right to Teach the Bible in His Church
• Obamacare's 14th Co-Op Is Closing Its Doors, and at Least 2 More Could Close Soon
• Experts Doubt Obama's Final Troop Cut in Afghanistan Helps His Successor
• Senate Democrats Block 'Sanctuary' City Bill, but the Issue Isn't Going Away
• Thank TSA Mismanagement for Airport Wait Line Fiasco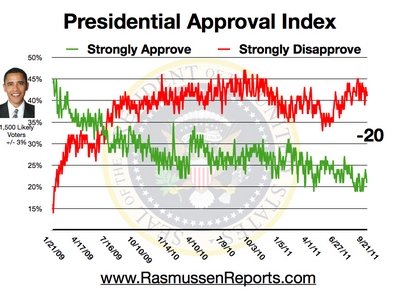 • Presidential Approval Index Tracking Poll
• White House Watch: Trump 42%, Clinton 40%
• Voters Oppose Government-Controlled News Coverage of Candidates
• Beltway Confidential
• Don't penalize immigrants for following the law
• The downside of dumping Trump
• Brexit's lessons for Europe
• Poll: Majority wanted Hillary indicted

• Could This Retired General Be Trump's Dark Horse VP Pick?
• Where The Deleted Hillary Clinton Emails Are Heading Next
• You Gotta Hear The State Department's Latest Excuse For Marked Classified Emails Found On Hillary's Server
• McCarthy: Dems Broke 'Number Of Rules' During Sit-In, Discipline Pending
• Page Six
• Trump's June Donations Prove Hillary Clinton Backers Wrong Again


• 1,898 Dead Ohioans Received Food Stamps in 2015
• FEC Complaint Filed Against Clinton Super PAC
• Group Launches Campaign Hitting Bennet on Obamacare
• Wage Hike Hypocrisy. Maine group paying workers $10 to tout $12 wage
• Palestinian Authority Pays Terrorists and Their Families $140 Million a Year
• Don Lemon Suggests Sexism at Play in Criticism of Clinton's Email Conduct
• NYT: Come on you know Hillary's server was hacked, right? Plus: Live video of Comey testimony
• Great news: Venezuela is suddenly interested in restoring diplomatic ties with America

• The Note
• Trump Goes Back to Washington to Face Wary Republicans
• FBI Director James Comey to Face Questions on Clinton Investigation
• 20 Vets Commit Suicide Each Day, According to New VA Study
• Trump Offers Assurances to GOP Rank-and-File in Congress
"I must be honest. I can only read so many paragraphs of a New York Times story before I puke." -Rush Limbaugh
• Aftermath of Police Shooting in Minnesota Is Streamed Live
• FBI Chief Testifies on Clinton Emails
• Email Inquiry May Continue to Shadow Clinton's Top Aides
• Donald Trump Meets With Republicans in Congress
• Rubio leads Senate push to strip Hillary of security clearance
• Democrats' filibusters shield illegal immigrants, sanctuary cities
• Court: Illegal immigrant parents can be detained, children must be released
• Obama to leave U.S. quandary in Afghanistan to successor
• New Blood Test Could Determine Whether a Patient Needs Antibiotics
• House Republicans stall on gun vote as Dems demand more
• Hillary Clinton posits she's the lesser of two evils as she blasts Donald Trump

• The Briefing Room
• Trump blasts media in meeting with House Republicans
• Ryan formally requests Clinton be denied classified information
• Dem strategy to counter GOP convention leaked

• The nobodies on the Trump and Clinton short lists
• Corker: It's Trump's race to lose
• The Strange Gaps in Hillary Clinton's Email Traffic
• Trump's dwindling VP options depress senators
• Cruz allies press Trump to hand over convention speaking spot
• Ryan to feds: Clinton shouldn't get classified briefings as nominee
• Today's Standard
• Democrats Join Republicans in Concern Over Boeing-Iran Deal

• Lawmakers grill FBI director on his recommendation for no charges in Clinton email scandal
• Hillary Clinton takes her Trump trolling to Atlantic City
• House Democrats boo Bernie Sanders for his delay in endorsing Clinton



• Minnesota police kill man in car; video is widely shared
• Germany lawmakers approve 'no means no' rape law
• Trump offers assurances to GOP rank-and-file in Congress
• FBI head defends outcome of Clinton email investigation



• FBI director says Clinton did not lie, break law in email handling
• US House speaker asks that Clinton be denied classified data
• Trump rejects criticism, vents at news media in campaign speech
• Donald Trump, Republican Party boost fundraising in June



• Post Politics Blog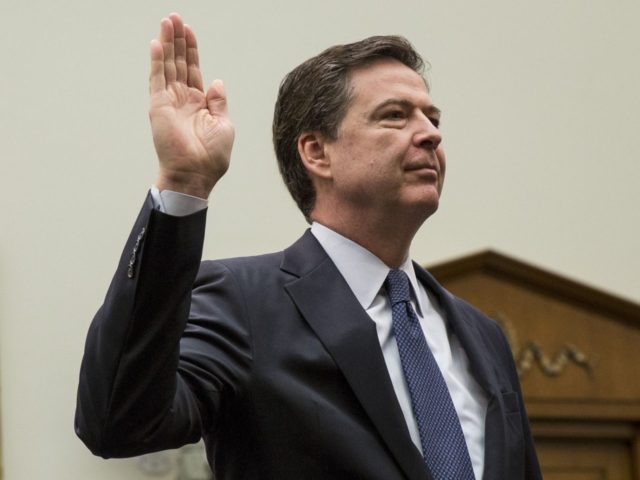 • As Republicans pounce on emails, Clinton tries to change the subject
• James Comey's abuse of power
• How Republicans will bait FBI director into damaging Hillary Clinton
• The Democratic platform is far more liberal than four years ago. Here's why that matters.


• Americans: Major Donors Sway Congress More Than Constituents
• Unhappy State, Local Government Workers Cost U.S. Billions
• Silicon Valley Investors Are Finally Getting Marijuana Religion
• As Abortion Ruling Unfolds, Here's What Comes Next
• Obama Turns Into Stuttering Mess Again While Talking About Trump in North Carolina
• Rep Gowdy DESTROYS FBI Director Comey in House Hearing on Email Scandal
• Migrant Rapists Were Wearing "Do Not Grope" Bands As They Assaulted Women at Swedish Music Festival
• "My Muslim Faith': New Photos of Obama in Muslim Garb Surface from Half-Brother's Wedding
• Felon, Pedophile and Deadbeat Dad #AltonSterling Shot Dead After Wrestling with Police DOJ to Investigate
INVESTOR'S BUSINESS DAILY
• Political News & Commentary: Andrew Malcolm
• Death Of Peak Oil Is Not Exaggerated (With Apologies To Mark Twain)
• Email Scandal: Clinton Wins A Battle, But Did She Lose The War?
• Nanci Pelosi Just Had a Moment of Accidental Honesty About Clinton Investigation
• Megyn Kelly: GOP Praised FBI Director for Weeks Until He Went Against What They Wanted
• Australians Declare: 'After Brexit We Need Clexit' A 'Climate Exit' From UN Paris Agreement!
• Mila Kunis Scolds Trump: I'm a Refugee and 'I'm Not Going to Blow This Country Up'
• Marvel's New Iron Man is Teenage Black Woman
• Jaden Smith: I Wear Skirts to Combat Bullying
• Mila Kunis Scolds Trump: I'm a Refugee and 'I'm Not Going to Blow This Country Up'
• Rose McGowan: It's a 'Moral Crime' to Question Rene Zellweger's Plastic Surgery
• There's a Machiavellian Method to the ISIS Madness
• Ryan Asks DNI to Block Clinton From Info

• RCP Blog
• Real Clear Markets
• Trump the Outsider Looks for Insider Running Mate – Rebecca Berg
• Clinton Email Scandal: It's Far From Over – Charles Lipson
• Really, America: It's OK to Sit This Election Out – Heather Wilhelm
• No, Hillary, It Is Not Time to Move On
WALL STREET JOURNAL: OPINION JOURNAL
• Best of the Web (James Taranto)
• The Trumpen Proletariat Is Bigger Than Imagined – Daniel Henninger
• Why So Many Missed the Nationalist Surge – William Galston



• Blogs: The Corner | Media Blog | Frum's Diary | Mark Levin | Sixers
• Comparing Bush's Iraq Surge and Obama's Afghanistan About-Face
• A Remarkably Awful Student-Debt Plan
• Hillary Clinton Lied about Her E-mail The FBI Proved It
• Will California Ever Thrive Again?
• If Hillary Had Been a Soldier in the Army, Here's How She'd Be Treated
• Social Science Says Our Education System Is Failing: Will Liberals Listen?

• Hillary vs. Trump on Energy
• Another Revolting Attack on Our Liberties



• Harry Potter Says 'Right-Wing' 'Patriotism' Leads To Terrorism
• Daily Show Asks, 'Did Hillary Tell the Truth About Anything?!'
• Media Scream: Whoopi Slaps Media for Kicking HRC's 'A– for 30 years'
• Heilemann: 'Highly Implausible' GOP Competent Enough to Hold Hearing
• ABC, NBC Tout Hillary's Rallies at Closed Casinos, Ignore Poor Economy
• Lefty Pundit: 'Ridiculous' to Wonder Why Hillary Wasn't Charged
• Chaffetz: 'Did Hillary Clinton Do Anything Wrong?' Comey: 'What Do You Mean by Wrong?'
• Expert: 10% of Palestinian Authority Budget Paid to Families of Jailed and 'Martyred' Terrorists
• Reid: Bill Targeting Sanctuary Cities Would 'Undermine' Local Law Enforcement
• Hoyer: Clinton 'Had No Intent' To Be Extremely Careless With Classified Information



• Anti-Trump Forces Close to 'Conscience' Vote at Convention
• Ryan Formally Requests Blocking Clinton's Access to Classified Info
• FBI Chief Comey Facing Congress On Clinton Email Investigation
• O'Reilly: Obama's 'Deep Emotional Ties' Make Him 'Sympathetic' to Islam

• Bozell: Even Media Will Have Tough Time Spinning Hillary as Innocent Victim of FBI
• Senate Dems Block Two Anti-ILLEGAL Immigration Bills: Kate's Law, Anti-Sanctuary City Law
• Obama: President 'Can't Be Reckless' – FBI Dir.: Clinton Was 'Extremely Careless'
• Reality Check: That Time a Gun Store Derailed a Terrorist
• Ivanka Trump to speak about 'gender equality and women's issues' at GOP convention
• Newt wows Trumpworld in VP audition as he says Hillary should be 'facing a grand jury
• Hillary Clinton: Donald Trump will 'bankrupt' America
• What is the Hillary Clinton email scandal, and how will it affect the election?


• FBI director testifies to Congress over Clinton email investigation
• Trump announces big $$$ haul