• Can Female Leaders Like Hillary Clinton Dream Big?
• 7 Key Takeaways From FBI Director's Hearing on Clinton Email Use
• Republican Leaders Afraid to Lead, Reward Democrats for Their Sit-In Stunt
• Ted Cruz's Fight to Protect the Internet From Authoritarian Regimes
• House Conservatives Don't Want a 'Lame Duck' Obama to Have Say on Government Funding
• Could Putin Face Resurgent NATO? Russian Aggression a Top Issue for Obama's Final Summit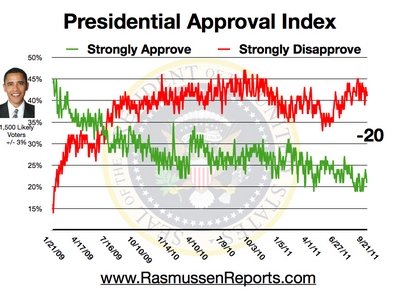 • Presidential Approval Index Tracking Poll
• Is Donald Trump the Tea Party's Revenge?
• Libertarian Johnson Doesn't Change Presidential Outcome So Far
• Beltway Confidential
• How Trump Speaks – Byron York
• Why I wrote 'A Perilous Path'
• Sign of the Times? Congresswoman to be indicted, no story in NYT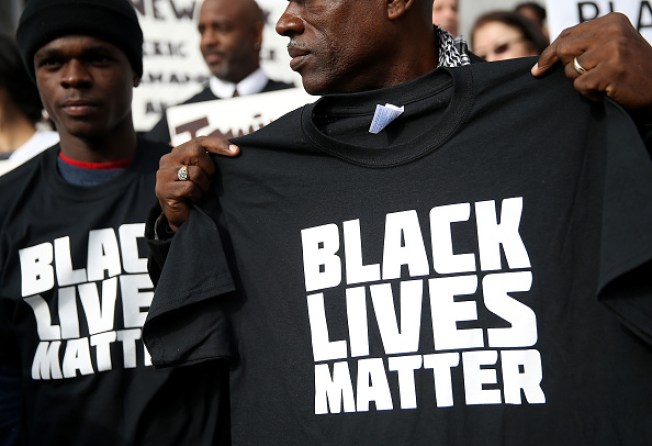 • Obama Blames Guns For Dallas Police Attack
• 5 Officers Killed At Anti-Police Protest In Sniper-Style Attack; Deadliest Attack On Law Enforcement Since 9/11
• Police: Dallas Suspect 'Upset About Black Lives Matter,' 'Wanted To Kill White People'
• Trump: 'We Must Restore Law And Order'
• Page Six
• The Democrats' Platform Follies – Betsy McCaughey


• 94,517,000 Americans Not in Labor Force as Participation Rate Ticks Up
• Gun Rights Group Calls for Independent Investigation into Philando Castile Shooting
• Obama Officials Accused of 'Deceiving' Congress on Gitmo Releases
• Dallas Police Chief: Slain Suspect Wanted to Kill White Police Officers
• NBC: Feds indict House Dem in relation to alleged charity scam
• Congressman and former CIA agent Hurd: Dems don't understand how classified information works
• State Department to re-open Clinton email investigation

• The Note
• Obama: Police Killings 'Symptomatic of…Racial Disparities'
• Woman Who Live-Streamed Boyfriend's Shooting Speaks Out
• Trump Clashes With Arizona GOP Senator in Closed-Door Meeting
• After Deadly Shootings, Obama Says Police Must Root out Bias
"I must be honest. I can only read so many paragraphs of a New York Times story before I puke." -Rush Limbaugh
• Ambush In Dallas: Snipers Kill 5 Police Officers At Protest
• Obama Calls Shootings by Police 'an American Issue'
• Would Donald Trump Quit if He Wins the Election? He Doesn't Rule It Out
• Trump 'Wants to Work With Us,' Ryan Says
• Dallas: Snipers kill 5 officers; police fatally shoot one suspect, take 3 others into custody
• Obama condemns 'vicious' killings of Dallas police officers
• State Department reopens Hillary Clinton email probe
• Civil-rights icon John Lewis heckled for telling protesters to 'be peaceful'
• Are Guys Really Better Gamers Than Gals?
• De Blasio donor hired to build Pier 6 Brooklyn towers didn't follow city procedures, lawsuit says
• Mayor de Blasio defends his lobbying to kill day care reform

• The Briefing Room
• Clinton to address police shootings in Pennsylvania
• Gingrich: I'd feel 'compelled' to be Trump's VP if asked
• Clinton faces tough decision on whether to address media

• Trump's favorite general
• Obama condemns 'vicious, calculated and despicable attack' on Dallas police
• Hillary's not out of the woods yet on emails
• FBI Clinton findings unleash a new Paul Ryan
• Cruz gets convention speaking slot after Trump meeting
• Trump's Capitol Hill doubters unmoved after face-to-face meetings
• Today's Standard
• Gowdy Grills FBI Director Over Hillary Email Investigation

• Snipers hit 11 officers, killing 5, at Dallas protest over police shootings
• Gov. Jerry Brown in talks with oil companies about climate change programs
• Trump lays into GOP senators as Capitol Hill unity tour skids



• Obama says America is horrified over Dallas attack
• Governor: Black driver wouldn't be dead if he were white
• Black gun owners worried about treatment after shooting
• Clinton and Biden team in Pennsylvania outing



• State Department to conduct internal probe of Clinton email case
• Snipers kill five police officers in Dallas
• FBI chief says his staff would face discipline for handling emails the way Clinton did
• Obama says confident Britain will have orderly Brexit transition: FT



• Post Politics Blog


• 'Like a little war': Snipers shoot 11 police officers during Dallas protest march, killing five
• Two years after Ferguson, fatal shootings by police are up
• America is being led by a bunch of sore losers
• Minn. governor says race played role in fatal police shooting during traffic stop

• Most in U.S. Oppose Colleges Considering Race in Admissions
• Bush Still Leads Obama in Blame for U.S. Economic Troubles
• Freedom Is Receding Around the World
• Airbus Is Running Out of Buyers for Its Enormous A380s
• Hillary Clinton's Plan for Friday 'Black Lives Matter' Speeches Upended By Dallas Police Massacre
• Beyonce Posts Disgusting Anti-Cop Screed Hours Before Dallas Police Slaughtered at #BLM Protest
• Dallas Police Shooting Witness: So-Called "Peaceful" #BLM Protesters Were Blocking Street, Taunting Police
INVESTOR'S BUSINESS DAILY
• Political News & Commentary: Andrew Malcolm
• Clinton Corruption: The Fix Was In
• Death Of Peak Oil Is Not Exaggerated (With Apologies To Mark Twain)
• Email Scandal: Was The Fix In For FBI's Investigation Of Hillary?
• FBI Director Comey's Testimony Proved Exactly Why Hillary Clinton is Unfit to Serve
• Megyn Kelly: I Wonder How Women Would React to Cruz Praising the Man Who Insulted His Wife
• Already 240 Published Papers In 2016 Alone Show AGW 'Consensus' Is A Fantasy
• Lena Dunham: 'White Americans' Must 'Change' After Death of Alton Sterling
• Rapper Joey Badass: Feds Trying to Start 'Civil War' with Police Shootings
• Short Film 'Praesidium' Highlights Danger Of Gun-Free Zones
• Beyonc 'Sick and Tired' of Police Brutality: 'Stop Killing Us'
• Donald Trump to Republican Lawmakers: Hey, Losers, Vote for Me
• Hillary Clinton Gets Away With Email Debacle. Will She Learn?

• RCP Blog
• Real Clear Markets
• Trump Capitol Hill Visit Fails to Bring Party Unity
• Where Clinton, Trump Stand on Energy, Climate Change – Bill Murray
• Flashback: Hillary Clinton Says "Police Violence" Is As Big A Threat As ISIS, "Can Feel Terrorizing"
• Dallas Police Shooting Witness Says An Officer Saved His Life
• Hillary: Guilty as Not Charged
WALL STREET JOURNAL: OPINION JOURNAL
• Best of the Web (James Taranto)
• Comey Ran True to Form – Kimberley Strassel
• Comedy Wears Better Than Cynicism – Peggy Noonan



• Blogs: The Corner | Media Blog | Frum's Diary | Mark Levin | Sixers
• Comey and the Expansion of Cynicism
• This Bananas Republic

• When Tigers Ruled the Sky: The Flying Tigers: American Outlaw Pilots over China in World War II
• Comey's Carelessness With Common Sense
• But Why Aren't People Buying Electric Cars?



• In Wake of Dallas Shooting, NFL Writer Goes After Guns
• Flashback: HuffPo Urged Violent Protests, Other Outlets Explained Away
• MSNBC's O'Donnell: Actually, There Is Precedent to Go After Hillary
• CBS Mocks 'Ignorant' Noah's Ark Attraction
• BLS: Employed Up 67,000 in June; Unemployed Up 347,000
• Obama on Thursday: 'There Are Biases, Some Conscious and Unconscious, That Have to Be Rooted Out'
• Comey: 'Nobody' Uses 1917 Law Making Gross Negligence in Handling Classified Material a Crime



• Targeted: Snipers Kill 5 Dallas Police Officers, Wound 6
• Obama Condemns 'Calculated and Despicable' Dallas Attack
• State Department Reopens Clinton Emails Probe
• Republicans Blast Obama Administration Over Missing Gitmo Prisoner

• The Feds are Militarizing Domestic Agencies and Local Police
• FBI Director Swears: 'I Don't Remember Reviewing' Clinton's Sworn Testimony
• O'Reilly: Obama's 'Greatest Failure' is Allowing ISIS to 'Run Wild'
• Rep. Gohmert: FBI's Recommendation Not to Prosecute Clinton Based on a Lie
• State Department reopens Clinton emails probe
• Newt Gingrich says 'a substantial part' of Trump's campaign will consist of calling reporters liars
• Dallas police shooting: Standoff ends with fourth suspect dead
• Facebook Live streaming of US police shooting of black man leads to ethical and legal questions


• Dallas protest shooting: five officers dead, standoff reportedly over
• The Counted:People killed by police in the US
• Multiple police officers shot, at least 5 killed in an apparent sniper attack in Dallas