• There's a Test That May Reveal Racial Bias in Policeand in All of Us
• The Young Gun Helping to Craft the GOP's Platform in Cleveland
• I'm a Mom. Here's What I'm Doing to Fight Obama's Transgender Agenda.
• Russian Threat Takes Center Stage at NATO's Warsaw Summit
• What Government Action Poses the Greatest Risk to Growth
• A Lesson in Affordable Living From Canada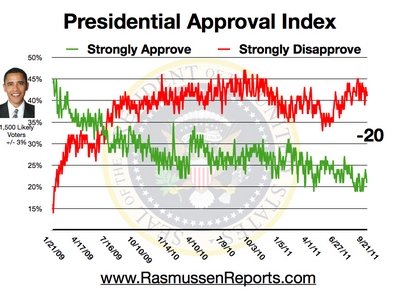 • Presidential Approval Index Tracking Poll
• Voters Question Clinton's Qualifications, Now Rate Trump Equal
• Clinton Seen As Bigger Boost Than Trump for Other Candidates
• Beltway Confidential
• Trump Runs No Worse w/Hispanics than Romney & McCain – Byron York
• Obama's Summer of Love for Iran
• Democrats Recreate 1968 and 1972
• What do the leading Republican VP possibilities have in common?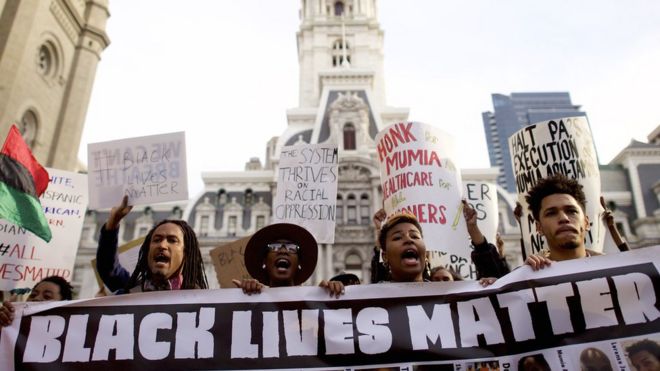 • State Dept Can't Find Evidence Hillary Was Trained To Handle Classified Docs
• Ivy League Professor Says 'The Fraternal Order Of Police Is A TERRORIST Organization'
• Political Scientist: 8 Years Of Obama's Apologizing Left America Worse Off
• Why The Report Proving The Justice System Is 'Racist' Is All Nonsense
• Page Six
• Who says we can't protect both cops and civilians
• Mayor de Blasio and wife defend Black Lives Matter movement
• My secret weapon for getting into college


• Obama Admin Brushes Off Intel Iran Is Buying Nuke, Missile Materials
• Protests Over Shootings Block Roads in U.S. Cities, Arrests Made
• NBC: Sanders Declares Victory for Influencing Most Left-Wing Democratic Platform Ever
• Obama Expresses Concern About How State Department Handles Classified Info
• Trump Adviser's Links to Russia on Display During Moscow Trip
• Ryan to speak at GOP convention but not on Trump?
• Clinton camp: Bernie's endorsing Hillary tomorrow
• Leadership: Hillary says 'we must not vilify police officers' hours after she vilifies police officers
• Oregon fail: Another ObamaCare co-op collapses

• Obama Warns 'Hostile' Rhetoric Against Police Hurts Reform Efforts
• Trump, Clinton Respond to Shootings
• State Department Resumes Investigation of Clinton Emails
• Democrats Finalize Exceptionally Progressive Party Platform
"I must be honest. I can only read so many paragraphs of a New York Times story before I puke." -Rush Limbaugh
• Open-Carry Laws in Texas Blurred Lines Amid Shootings
• Police Say Gunman Plotted Wider Attack
• Ruth Bader Ginsburg, No Fan of Donald Trump, Critiques Latest Term
• Donald Trump Keeps Distance in G.O.P. Platform Fight on Gay Rights
• Republicans look to wedge Donald Trump's goals into platform
• Shooter mocked Dallas authorities in final moments, planned more carnage across city
• Recent attacks counter John Kerry's claim of despair in Islamic State
• Mike Pence has '95 percent' chance of being Donald Trump's VP pick
• 'Bomb Robot' Kills Dallas Shooter: How Police Did It
• Obama won't rest his calls for gun control in aftermath of Dallas police slayings: 'It's a contributing factor'
• Rudy Giuliani ripped for calling all black kids killers

• Ruth Bader Ginsburg: If Trump wins, time to move to New Zealand
• Report: '95 percent probability' of Pence as Trump VP
• Cornel West calls Obama response to shootings 'weak'

• Clinton's new friend and maybe VP
• How Trump's wall will hurt US energy companies
• How the world fell out of love with Obama
• Poll: Majority disapproves of FBI's Clinton decision
• Hillary Clinton's Press Conference Phobia
• The fights before the convention fight in Cleveland
• Today's Standard
• As Convention Approaches, Will Romney or Kasich Step Up?

• Protesters with Black Lives Matter rally in Inglewood, shut down 405 Freeway
• 'Confusing' California primary ends on sour note
• Democrats' new platform adopts many Sanders demands



• Officials: Dallas suspect had plans for larger attack
• Friend or foe? Open-carry law poses challenge to police
• In Dallas remarks, Obama will aim to make sense of shootings
• Protests of police killings: Dozens of arrests in Louisiana



• After Dallas shooting, police forces rethinking tactics
• Bin Laden's son threatens revenge for father's assassination: monitor
• Possible Trump VP pick says he supports abortion rights
• Clinton's conundrum: caught between protesters and police



• Post Politics Blog


• Amid protests, U.S. divide over race and policing deepens
• Kasich lost the GOP nomination. But now he's finding a moment.
• Obama plans major nuclear policy changes in his final months
• Whitewater was no close call for prosecutors

• Americans Increasingly Turn to Specific Sources for News
• U.S. Uninsured Rate Remains at Historical Low of 11.0%
• Here's How to Avoid Another Brexit
• May to Succeed Cameron, Becoming U.K.'s 54th Prime Minister
• Pokemon GO's Already Capturing Minds And Money
• Islamists Hack Female Pastor to Death Place Her Head on Bible
• Tearful #BlackLivesMatter Protester Thanks Dallas Police for Saving Her Life
• Trump Critic PAUL RYAN Agrees to Speak at the RNC Convention About GOP Vision
• New Black Panther Leader: Blacks Need to Migrate to South to Form Own Country
• Libs Accuse NY Times of Racism Over Dowd Calling Obama, 'Barry'; Wage #PresidentObamaNotBarry Hashtag War
INVESTOR'S BUSINESS DAILY
• Political News & Commentary: Andrew Malcolm
• No, Brexit Won't Kill U.K.
• Context Darkens The Upbeat June Jobs Report
• Clinton Continues to Misrepresent The Truth About Her Emails and the Media Lets Her Get Away With It
• #PresidentObamaNotBarry: NYT Columnist Maureen Dowd Inspires Blizzard of Backlash
• Giuliani Continues Anti-BLM Rhetoric: 'I Saved a Lot More Black Lives Than Black Lives Matter'
• 'Global Warming' Pause Continues: 'It looks as if there will be no statistically significant difference between 2016's temperatures & 1998's'
• Beyonc Has Spent Years Stoking Anti-Police Sentiment
• Beyonc 'Sick and Tired' of Police Brutality: 'Stop Killing Us'
• Rapper Calls for 'Riot': 'Shoot Back at Crooked Police'
• Kim Kardashian Posts Letter About 'Systemic Racism'
• Breitbart Launches 'Border Wall Construction Co.' Shirt
• Micah Johnson Was Blacklisted by Black Power Groups as 'Unstable'
• Baton Rouge Cops Throw Protesters Into Street, Arrest Them for Being There

• RCP Blog
• Real Clear Markets
• Why Trump Is Losing the Trade Debate – Bill Scher
• Gen. Flynn on Trump: "I Vote For America"
• Dallas Police Chief David Brown: We Will Give Our Lives For Your Right To Protest
• Hillary: Guilty as Not Charged

WALL STREET JOURNAL: OPINION JOURNAL
• Best of the Web (James Taranto)
• The Singular Serena Williams – Jason Gay
• Free Colllege, Dude



• Blogs: The Corner | Media Blog | Frum's Diary | Mark Levin | Sixers
• Why Mike Pence Would Say Yes to Trump – Eliana Johnson
• Does Race Play a Role When Police Kill Civilians?
• What's Next for the Never Trump Camp?
• The Democrats' Self-Serving Distractions

• The Road to Dallas. Racially divisive liberalism comes home to roost



• Yep, Univision Killed the Onion
• NYT Finds Racist Dog Whistles in 'Death Panels,' 'All Lives Matter'
• CNN Celebrates African 'Transgender Hero' Against 'Ignorant Church'
• 'Feminist Panic Attack' Over Bill Clinton 'Match Game' Question
• Black Cop Character Destroys Black Lives Matter With Simple Question
• Carter announces 560 more US troops to Iraq
• Boeing: If We Can't Sell Planes to Iran, Neither Should Other Companies Be Able To



• Anti-Trump Forces' Plan B: Pick the VP
• Kristol: Romney or Kasich Should Oppose Trump at Convention
• Giuliani: Obama Has Conceded Defeat Against ISIS
• Fallin: Trump Trying to Be 'Racial Healer' for Nation

• MSNBC Guest Blames Shooting on 'Value Gap,' More Valued 'Whites'
• House Defense Bill Stripped of Draft Mandate For Women
• CNN's Hill Goes Berzerk After Houck Recalls Blacks Commit More Crime
• Journalists Help Hillary Overcome Her Many Scandals
• Clinton talks about criminal justice reform a day after race-based police shootings
• Libertarian presidential candidate says he'd 'lose no sleep' over being a 'spoiler'
• Dallas gunman wrote mysterious message 'RB' in blood before he died – but what did it mean?
• Donald Trump aide slams America's policy on Russia during speech in Moscow


• Hundreds arrested amid new protests as details of Dallas gunman's plans emerge
• Brexit vote paves way for federal union to save UK, says all-party group