• These Photos From the Ghost Towns of Fukushima Are Chilling
• Debunking 6 Myths About the First Amendment Defense Act
• As Obama Speaks in Dallas, Police Groups Question His Support
• The Left's Climate Change Hysteria
• At Religious Liberty Hearing, Democrats Unlikely Backers of Atlanta Fire Chief
• He Rented Out His Condo After Losing His Job. Now Austin Wants to Ban That.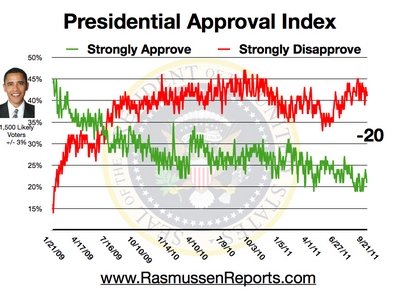 • Presidential Approval Index Tracking Poll
• Americans Agree Clinton's Free College Plan Isn't Free
• Most Say Media Inspires Attacks on Police
• Beltway Confidential
• Citizens' Lives Matter
• Finding common ground in common sense in the wake of Dallas
• A reminder that regulation protects big banks from competition

• Bombshell: Obama Never Met With His Defense Intelligence Chief
• Conservatives DOMINATE GOP Platform Committee Meeting
• What Conservatives Have Been Warning About With The Transgender Movement Just Happened
• POLL: Hillary's National Support Falls Below 50 Percent For First Time In A Year
• Page Six
• How Obama Ruined His Dallas Memorial Speech – John Podhoretz
• Lauer-Morales affair rumors rock 'Today'
• New York's latest crime drop proves yet again that Broken Windows policing works


• CBO: Debt to Double as Percentage of GDP Over Next 30 Years
• Dem Super PAC Spends Millions on Firms, SalariesNothing on Candidates
• Obama Admin Cuts Off Law Enforcement Funding to DNC Host Philadelphia
• Hillary Clinton Opposes Deposition Request in Federal Lawsuit
• Obama Again Claims Handguns Easier for Teens to Buy Than Books
• Bush Addresses Dallas Police Memorial Service: 'We Are Grief-Stricken, Heartbroken, and Forever Grateful'
• Black Lives Matter protest blocks ambulance with sick child headed for hospital
• Atonement? Browns' Crowell pledges first game check to police charity
• ICYMI: 2,100 people have been shot in Chicago
• Venezuela nationalizes non-existent diaper production
• New Mexico insurer is dropping out of Obamacare exchange

• The Note
• Trump Up to Dead Heat With Clinton in 3 Swing State Polls
• Donald Trump Calls for Justice Ginsburg to Resign
• Sanders: 'My Job' Is to Make Sure Clinton Is Elected President
• 'All Lives Matter' Message Slipped into All Star Game Anthem
"I must be honest. I can only read so many paragraphs of a New York Times story before I puke." -Rush Limbaugh
• For Resentful Whites, Trump Delivers Words of Resistance
• Ginsburg Is Deemed 'Disgrace' by Trump
• An Untested Leader Ascends to Manage 'Brexit's' Aftermath
• Emerging Republican Platform Goes Far to the Right
• Obama defends Black Lives Matter protests at police memorial in Dallas
• Clinton blames aides for email problems, says server now in hands of FBI
• Obama to cops: 'I'm your best hope' for healing racial tensions
• Obama admin. sent taxpayer money to campaign to oust Netanyahu
• The Psychology of 'Pokmon Go': What's Fueling the Obsession?
• New polls show Trump beating Clinton in 3 key swing states
• Hillary Clinton struggles to get full backing of Bernie Sanders' young adult supporters, report shows

• The Briefing Room
• New poll shows Trump leading Clinton in key swing states
• NY Times: Trump 'right' about Ginsburg's comments
• GOP platform gets Trump-ified

• Wall Street shuns Trump's Cleveland convention
• Swing-state stunner: Trump has edge in key states
• The VP hopeful who was Trump before Trump
• Obamacare's sinking safety net
• Clinton legal team moves to block deposition in email lawsuit
• Lynch refuses to answer questions on Clinton email probe
• Today's Standard
• Congress Not Briefed On Obama Admin's Purchase of Iran Nuclear Material

• Once again, President Obama tries to convince America that it is united
• Democratic unity event sets up intense few weeks in politics
• Atty. Gen. Loretta Lynch deflects questions about Clinton emails



• Poll: Most young people dislike GOP's Trump, say he's racist
• Trump and family meet with Pence amid swirl of VP talk
• A year later, Iran nuclear deal is holding but fragile
• Tim Kaine would be steady VP pick for Hillary Clinton



• Name calling is not nice, Justice Ginsburg: Trump
• Trump expected to make VP announcement on Friday: sources
• Clinton vetting retired US Navy Admiral Stavridis for VP: source
• Clinton extends lead over Trump to 13 points: Reuters/Ipsos



• Post Politics Blog


• ISIS is quietly preparing followers for fall of 'caliphate'
• How Trump decided he should be the one to lead the US
• No, 'Black Lives Matter' is not 'inherently racist'
• Trump escalates feud with Justice Ginsburg: 'Her mind is shot resign!'

• Before July Shootings, Blacks Divided on Police Behavior
• Attack Tests Iraqis' Failing Faith in Leadership
• Think Governments Are a Mess? Markets Don't
• How Do You Make Meat GMO Free When Most U.S. Feed Isn't?
• Officers REFUSE TO APPLAUD During Obama's Race Lecture at Dallas Police Memorial
• #BlackLivesMatter Youths Assault Random White Kid on Metro Train Laugh Out Loud
• Pamela Geller, Milo Yiannopoulos and Geert Wilders to Headline Historic "WAKE UP" LGBT RNC Event
INVESTOR'S BUSINESS DAILY
• Political News & Commentary: Andrew Malcolm
• Trump Gets It Right On Reforming the VA
• Obama And Clinton's Awful Responses To The Dallas Shooting
• Oh Hil No! New Swing State Polls Show Trump Edging Clinton on Trustworthiness, Jobs, ISIS
• Former Intelligence Chief: I Never Met With Obama Once in Five Years
• Warmist Dem Senators To Rail Against Skeptics Senate Floor
• Matt Damon: 'I'm Really Frightened at the Prospect of a Trump Presidency'
• Fashion Legend Karl Lagerfeld: Paris 'Is a Nightmare Now'
• Jennifer Lopez Quickly Deletes 'All Lives Matter' Tweet
• Dinesh D'Souza's 'Hillary's America' Premieres in Hollywood
• Mark Ruffalo Asks Obama to 'Defund Police Departments'
• Former Miss Alabama Calls Dallas Cop Killer a 'Martyr'
• Pentagon Resists Obama's New Plan to Work With the Russians in Syria
• David Duke Plans to Run for Congress

• RCP Blog
• Real Clear Markets
• Rumors of GOP Senate Demise Greatly Exaggerated – Amelia Chasse
• Lujan's Plan to Increase Dems in House: Target Trump – James Arkin
• Bernie Sanders Responds To His "Betrayed" Supporters: "Not About The Lesser Of Two Evils"
• Howard Kurtz: Mainstream Media Predicting Republican Convention Disaster
• Obama's Divisive Double Standards

WALL STREET JOURNAL: OPINION JOURNAL
• Best of the Web (James Taranto)
• Time to End the Demonizing of Police – Heather MacDonald
• Truth Catches the Iran Deal – Bret Stephens



• Blogs: The Corner | Media Blog | Frum's Diary | Mark Levin | Sixers
• The Race War No One Can Win
• Senate Democrats Seek to Criminalize First AmendmentProtected Speech
• A Week of Tragedy Revealed Our Ideological Blind Spots
• Black Lives Matter Puts Feelings First, Evidence Last
• Donald Trump Is God's Gift to Political Correctness

• Hillary's Cop-Bashing, Past and Present
• The War on Cops: Part II



• Thought Police Turn on JLo For Saying All Lives Matter
• Journalists Lead the Cheers for Hillary for President
• Famous Director Hates 'Stupid Illusion' of 'Masculine' Captain America
• CBS, NBC Praise Obama's Speech at Dallas Memorial Service
• AP Waters Down 3 Venezuela Stories; Final One Fails to Cite Socialism
• Even CNN's Toobin Slams Justice Ginsburg for Anti-Trump Comments
• AG Lynch Tells Congress: 'It Would Be Inappropriate for Me to Comment Further' on Clinton Email Probe
• In Eid Remarks, Kerry Announces Administration Will Meet Its 10,000 Syrian Refugee Admission Target
• Obama: 'We Can Abandon the Overheated Rhetoric' and Police Departments Will Acknowledge 'They're Not Perfect'
• Barney Frank: Legislation Should Protect Any Statement of Religious Belief 'As Long As It's Not Job Relevant'
• State Dep't Silent on Key Finding of Inquiry Into US-Funded Anti-Netanyahu NGO



• Trump: Justice Ginsburg's 'Mind Is Shot – Resign!'
• Quinnipiac: Clinton Loses Ground on Morals, Honesty in Swing States
• 1st Amendment Bill Takes Aim at Gay Rights
• Gen. Michael Flynn: Obama's Blunders Similar to Carter's

• Absolving Black Lives Matter in Dallas
• Trump Calls Black Lives Matter 'Very Divisive'
• Officers Pay Bill For Couple Who Refused to Sit Near Them
• Speaker Ryan on Mass Deportation: 'Rounding Up 11M People' Won't Work
• Sanders says he agrees with Justice Ginsburg's Trump 'faker' remarks
• Hillary in swing-state trouble with new polls showing Trump ahead
• Donald Trump would be the only national leader in the world to reject climate science
• US election: Bernie Sanders endorses Hillary Clinton


• Donald Trump strikes muddled note on 'divisive' Black Lives Matter
• Eighty-five percent of Sanders supporters intend to vote for Clinton
• Trump just took the lead over Hillary Clinton in several key swing states