• How to Make Sure Your Kid Gets Enough Sleep This Summer
• After Obama: Restoring Freedom, Opportunity, and Security With a 'Blueprint for Reform'
• Despite Efforts From LGBT Group, GOP Platform Retains Social Conservative Tenets
• Widow Pursues Husband's Dream of a Special Dog to Help Their Daughter
• Why Police Say Body Cameras Can Help Heal Divide With Public
• You Need 4 Different Licenses to Shine Shoes in DC. Sen. Ben Sasse Wants to Change That.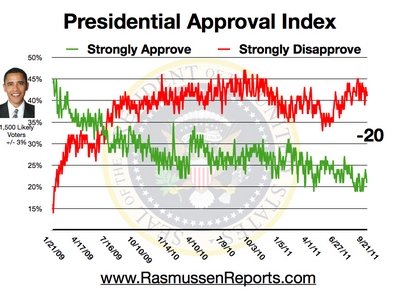 • Presidential Approval Index Tracking Poll
• 60% Say Race Relations Have Gotten Worse Since Obama's Election
• Voters Drawn More to GOP's Convention Than to Democrats'
• Beltway Confidential
• RNC night one highlights why this Republican won't support Trump
• Obama to police: Confess
• Behold the power of Powerline!

• So Melania Trump Plagiarized Part Of Her Speech
• Investigation: The Clinton Foundation Was Set Up To Be Corrupt
• This Rapper Made A Huge Statement About Black Lives Matter At The Republican National Convention
• Media Paints Steve King As Racist For Defending Western Civilization
• Page Six
• Iran Deal's Secret Giveaway Exposed


• Cleveland-Area Gun Shops See No RNC Sales Surge
• Candidate Crashes First Night of Convention
• Darryl Glenn Energizes Convention Crowd
• Cotton: Obama Lied to Nation About Details of Secret Iran Nuke Deal
• Matthew Walther's Second Cleveland Diary
• Giuliani Brings the House Down
• Julian Castro doesn't seem terribly concerned that he violated federal law
• "Community policing" and keeping cops alive are quickly becoming incompatible
• Elizabeth Warren makes a very hypocritical move against Airbnb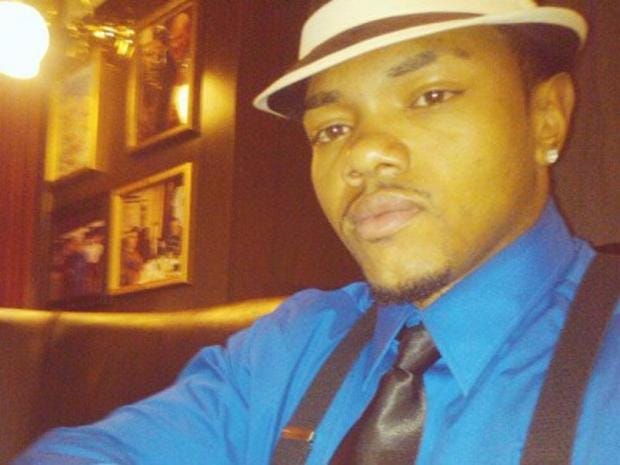 • How 'Never Trump' Could Still Stir Up Trouble Today
• Convention Floor Erupts in Chaos as Never-Trump Forces Thwarted
• Baton Rouge Shooter Linked to Black Sovereign Movement
• Ivanka Trump Calls Her Father, Donald, 'the Messenger of the People'
"I must be honest. I can only read so many paragraphs of a New York Times story before I puke." -Rush Limbaugh
• GOP Off to a Fiery Start at Convention
• In Trump's Voice, It's a New New Nixon
• Party Stresses Unity Amid Floor Fight
• Black Officers Feel Inner Tug of a Dual Role
• GOP leaders stamp out anti-Trump push at convention, skip roll call vote
• Baton Rouge shooter demonstrated high degree of tactical skill in ambush
• Prosecutors of officers accused in Freddie Gray death face pressure for disbarment
• Rupert Murdoch reportedly to remove Roger Ailes as Fox News CEO
• Solar Plane Zooms Over Egypt's Pyramids on Historic Flight
• First day of Republican National Convention stays peaceful despite worries over armed violence
• Clinton backer Castro accused of violating federal law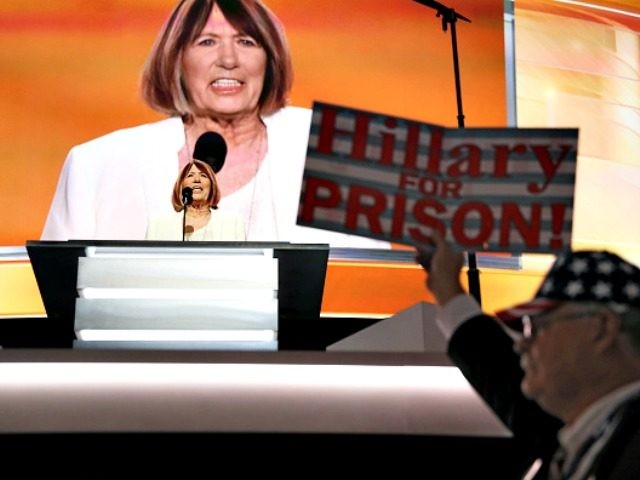 • Chris Matthews: GOP 'ruined' evening by having 'that woman' speak on Benghazi
• Decision on Clinton email deposition expected soon
• Ernst: ISIS in all 50 states

• The Shadow Convention for the GOP's Future
• Chaos erupts on GOP convention floor after voice vote shuts down Never Trump forces
• Clinton crashes Trump's convention
• Obama writes open letter to police: 'We have your backs'
• Clinton attacks Pence, calls him 'hostile' to public education
• New York Times sues for Defense Secretary Ash Carter's emails
• Today's Standard
• Art Laffer: Trump Should Win Easily

• Analysis: In first convention night, missed opportunities and contradictions for Donald Trump
• Melania Trump's RNC speech is strikingly similar to Michelle Obama's 2008 convention speech
• Obama is not a scientist. JAMA shouldn't pretend he is



• After outbreak of dissent, Trump powers toward the prize
• Trump campaign dismisses criticism of Melania Trump speech
• Plans for self-driving cars have pitfall: the human brain
• Turkey's Erdogan recounts night of coup, mulls death penalty



• Islamic State flag found in room of German train attacker
• Virginia high court to hear Republican lawsuit over voting rights
• Republicans to nominate Trump on day devoted to economy
• Supreme Court nominee out in cold as election heats up



• Post Politics Blog


• Republicans use opening night to assail Clinton, appeal to a divided base
• Who can unite the GOP? Clinton.
• Baton Rouge gunman stalked officers during 10 minutes of terror
• Bill Kristol's terrible time in Cleveland

• Trump's Image Over Last Year Stable — and Negative
• Voters Have Muted Reaction to Pence, Hardly Know Him
• Trump Is Richer in Property and Deeper in Debt in New Valuation
• Pokemon Go: Irritating Harbinger of Something Great
• Watch Sheriff Clarke DESTROY Don Lemon Over #BlackLivesMatter Hate Group
• ISIS Claims Train Attack by Ax Wielding Teen Afghan Refugee in Germany
• Potential Hillary VP Pick Julian Castro Violated Federal Law By Endorsing Her In Interview
• Obama's Anti-Cop Rhetoric And The Violence That Followed Will Haunt His Presidential Legacy
INVESTOR'S BUSINESS DAILY
• Political News & Commentary: Andrew Malcolm
• Don't Weep for Turkey's Erdogan — He's Killing His Nation's Democracy
• Once Again, Obama Tries To Deflect Blame For Police Shootings
• Megyn Kelly Battles Ex-New Black Panthers Leader Who Says 'Your Attitude' Is the Problem
• Clinton: Trump Is 'Most Dangerous' Presidential Candidate Ever
• New Study, Scientists: '20th Century Warming Not Very Obvious In Our Reconstruction'
• Celebs Trash Republican Convention: 'This Is a National Nightmare'
• Scott Baio at RNC: Being an American 'Doesn't Mean Getting Free Stuff, It Means Sacrificing'
• Sabato Jr. at RNC: 'Having Secure Borders' and 'Protecting Our Citizens' is Not 'Hateful'
• Liberal Comedian Eric Andr Tries, Fails to Troll Breitbart News
• Triggered: Ghostbusters Actress Leslie Jones Reports Milo To Twitter
• Stephen Colbert Hijacks RNC Mic Dressed as 'Hunger Games' Character to Mock Trump
• Manafort: Hillary Caused Melania's Plagiarism Scandal
• RNC Speaker: Obama 'Absolutely' a Muslim

• RCP Blog
• Real Clear Markets
• Melania Trump Takes Center Stage in Cleveland – Caitlin Huey-Burns
• A Brexit Chronicle – Roger Kimball
• Melania Trump: American Citizenship "The Greatest Privilege On Planet Earth"
• Sheriff David Clarke: "Blue Lives Matter In America"
• Encouraged by the Pence Pick

WALL STREET JOURNAL: OPINION JOURNAL
• Best of the Web (James Taranto)
• The Better Angels of Our Nature. What's at stake in Cleveland is the identity of the GOP, not the next president



• Blogs: The Corner | Media Blog | Frum's Diary | Mark Levin | Sixers
• Who Was Gavin Long?
• When Terrorists Kill, Is Rhetoric to Blame?
• The Party of Nostalgia
• Ten Reasons Why Trump Could Win
• The Fire This Time

• What Presumption of Innocence?
• Nothing to Fear But Fear Itself



• Lauer Demands Trump Tell RNC Speakers to 'Tone Down the Rhetoric'
• 'Duck Dynasty' Star Slams Media For Missing 'Trump Train' At RNC
• Reid Admits It Felt 'Hostile,' 'Weird' to Be 'Person of Color' at RNC
• Networks Warn of 'Dark,' 'Divisive' Night at GOP Convention
• UN Human Rights Bodies Silent on Turkey's Massive Crackdown
• Giuliani: 'The Vast Majority of Americans Today Do Not Feel Safe'
• Black Republican Tells RNC: 'Safe Neighborhoods Happen When Fathers and Mothers Are at Home'
• IS group claims responsibility for train attack in Germany
• Retired Navy SEAL: 'We Are Looking for the Next Generation of Giants'



• Melania Trump's Speech: Lines Lifted From Michelle Obama?
• 'Stop Trump' Delegates Lose Floor Fight as Convention Erupts
• Turkey Detains Over 20,000 in Purge, Demands Obama Hand Over Gulen
• Turkey's Erdogan Recounts Night of Coup, Mulls Death Penalty

• MSNBC's GOP Convention Anchor Likens Trump to Hitler
• DNC Chair on MSNBC: Hillary 'Most Admired' Woman 'in the World'
• Gingrich Schools Morning Joe Panel on Worsening Race Relations Under Obama
• Obama Has Different Talking Points Depending on the Tragedy
• Trump gains support for his Muslim ban from almost half of Americans
• Stars take the stage to support Donald Trump at the Republican National Convention
• Chaos as anti-Trump convention delegates denied vote to sanction nomination
• Donald Trump has conquered the Republican Party. Now come the protests


• Trump backers play to fears of America on opening night of convention
• Trump's Republican party hits new low: relentless exploitation of genuine grief
• Trump uses first night of GOP convention to stir his base into a frenzy