• Vladimir Putin's Bad Blood With Hillary Clinton
• Coast Guard Plots Long-Term Strategy for Increasingly Important Arctic
• What the WikiLeaks Hack Exposes About Democrat Media Bias
• How Democrats Came to Embrace Taxpayer-Funded Abortions
• California's War on My Religious College and Others
• This Government Agency's Cover-Up May Have Hindered US Cybersecurity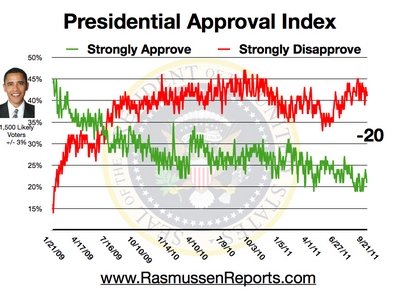 • Presidential Approval Index Tracking Poll
• Nevada Senate: Heck (R) 46%, Cortez Masto (D) 37%
• Has Clinton Turned Her Back on Progressives?
• Beltway Confidential
• What's 'Make America One Again' About? – Michael Barone
• Loose Ends, Convention Style

• It's Day One And The DNC Is Already Falling Apart
• What Michelle Obama Said About Donald Trump At The Democratic National Convention
• New NCAA Rule: Championship Sites Must Allow Cross-Dressing Men To Use Women's Bathrooms, Showers
• Trump's New Nickname For Hillary
• Page Six
• Meet the 'New' Hillary Clinton – Rich Lowry
• Japan knifeman dreamed of 'mercy killings' of the mentally handicapped


• Six Union Bigwigs Condemning One Percent Earned $2.3M in 2015
• Bill Daley: Clinton Saying Businesses Don't Create Jobs Was 'Obviously Not Accurate'
• Clinton, Kaine at Odds Over Cuts to Post-9/11 GI Bill
• Sanders: 'Political Revolution'
Will Continue
• Clinton Running Mate Tim Kaine's Record on Israel Under Fire
• Ted Strickland Accepts Nearly $120K in Bundled Lobbyist Contributions
• WaPo: Bernie Sanders self-plagiarist?
• The Democrats manage to violate federal immigration law yet again at their convention
• Will Hillary Clinton mention job outsourcing in her speech?

• The Note
• French Church Attackers 'Claimed Allegiance to ISIS'
• 19 Killed in Stabbing Attack Near Tokyo
• History as Clinton Ascends to Nomination _ Hostility Too
• Dems Blame GOP for Public Mistrust of Clinton
"I must be honest. I can only read so many paragraphs of a New York Times story before I puke." -Rush Limbaugh
• Democrats Try to Unite During Unruly Opening to Convention
• Sanders Faces Task of Putting Down the Revolt He Started
• As ISIS Loosens Grip, U.S. and Iraq Face Guerrilla War
• Hillary Clinton's New Democrats
• Bernie Sanders: Donald Trump 'worst, least-prepared candidate for president in my lifetime'
• Tim Kaine promises bill to legalize illegal immigrants in 'first 100 days'
• WikiLeaks founder Julian Assange rejects claims Russians hacked DNC
• Bill Clinton is still Democrats' biggest asset and highest risk
• Earthquake' in Florida Was Actually a Naval Explosion
• Russia and ISIS have reasons to want Trump as President, and could help make it happen
• Bernie Sanders supporters contentious, Michelle Obama calms at Democratic National Convention

• The Briefing Room
• Dems fret over Trump bounce
• Brazile's new role? Clean up DNC mess
• Dems flirt with disaster on convention's first day

• DNC sought to hide details of Clinton funding deal
• Life Among the Berned
• Democrats pull convention back from the brink
• Bill Clinton, chasing the past
• Ed Rendell: Trump's trade message resonates in Pennsylvania
• Why Putin hates Hillary
• Today's Standard
• Virginia Governor to Ignore Court Rebuke and Give Felons the Vote

• After fighting like Republicans, Democrats seek unity of any sort
• An asset or a disruption? What the White House might look like with Bill Clinton in the East Wing
• Michelle Obama's stunning convention speech: 'When they go low, we go high'



• History as Clinton ascends to nomination _ hostility too
• Islamic State group claims attack that killed priest
• In 10th convention speech, Bill Clinton faces tougher crowd
• Kerry: Progress with Russia on Syria despite military doubts


• Democrats seek to work past discord; set to nominate Clinton
• Kremlin says idea it hacked Democratic Party emails absurd
• Behind Democrats' email leak, US experts see a Russian subplot
• Hungary PM says supports Trump's foreign policy plans over Clinton's



• Post Politics Blog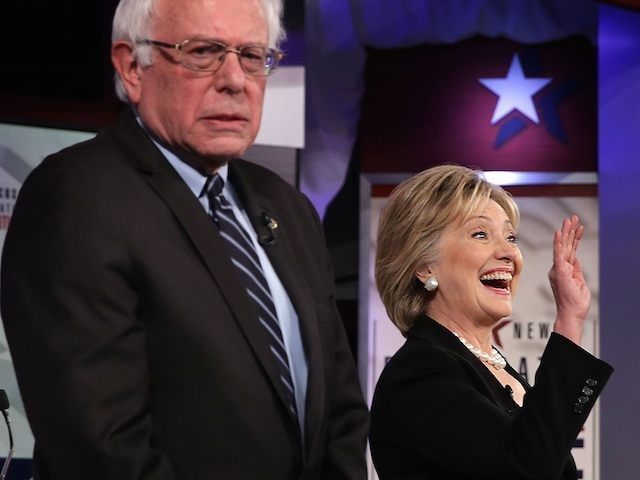 • Democrats hope to reintroduce Clinton to skeptical voters
• Democrats' best weapon against Trump: Obama
• After a hack and its destructive fallout, Democrats fear what's next
• If Hillary Clinton were a man


• Democrats hoped one thing would be the key toward unity but many Bernie supporters aren't buying it
• Clinton's Image at Lowest Point in Two Decades
• Security Issues Continue to Trouble Latin America
• Sanders Outlines a Plan to Help Clinton, Fundraising Not Included
• Citigroup, HSBC Jettison Customers as Era of Global Empires Ends
• FlashBacK: Michelle Obama Attacks Hillary: "If You Can't Run Your Own House, You Can't Run the White House"
• Breaking Poll: Trump Takes 9-Point Lead Over Crooked Hillary in Swing State New Hampshire
• Democrats Build a Wall Around the Podium in Philly
• FYI: Bernie Sanders a Bum Who Didn't Earn His First Paycheck Until Age 40 Then Wormed His Way into Politics
INVESTOR'S BUSINESS DAILY
• Political News & Commentary: Andrew Malcolm
• The Path Ahead For Hillary Clinton – George Will
• Yes, There Is A 'Hillary Standard' — She Gets Away With Everything
• Another Clinton Email Scandal Erupts As Dem Convention Opens
• 'They're Still Counting the Votes!': Bernie Supporter on CNN Convinced the Battle Still Continues
• We Went to Philly and One Thing Is Clear: Democratic Voters Can't Stand Clinton VP Tim Kaine
• U.S. Hits Record 129 Months Since Last Major Hurricane Strike Based on data going back to 1851
• Sarah Silverman Scolds Booing Bernie Fans: 'You're Being Ridiculous'
• Susan Sarandon Holds Up Anti-TPP Sign on DNC Convention Floor
• Michelle Obama DNC Video Produced by 'Star Wars' Director J.J. Abrams
• DNC: Hoarse Paul Simon Croaks Out 'Bridge Over Troubled Water
• Cher Rips Debbie Wasserman Schultz: 'Can't You Read the Room?'
• French Attackers Kill Priest in Normandy Church
• Bernie Sanders's Revolutionaries (Mostly) Surrender

• RCP Blog
• Real Clear Markets
• Where the Race Stands — Post-RNC Edition – Sean Trende
• 2016 Democratic Convention: It's 1984 Again – Carl Cannon
• Sanders: This Election Is Not About Hillary Clinton, Donald Trump, Or Bernie Sanders
• Pelosi: Sanders Supporters "Griping" About DNC "A Luxury Our Country Cannot Afford"
• WikiLeaks Julian Assange on DNC: "The Real Story Is What These Emails Contain And They Show Collusion"
• OK, Hillary, Have Fun Defending Obama's Record
WALL STREET JOURNAL: OPINION JOURNAL
• Best of the Web (James Taranto)
• DNC a Repudiation of Bill Clinton, '90s-Era Democratic Party – William McGurn
• Obama's Age of Discord



• Blogs: The Corner | Media Blog | Frum's Diary | Mark Levin | Sixers
• Why Trump Can Win Pennsylvania – Brandon Finnigan
• How the GOP Can Remake Itself after 2016
• Trump and the Politics of Moral Outrage
• Florida Woman Causes Disaster
• Hillary's Never-Ending Reintroductions
• Hillary's Hardening Abortion Extremism

• The 'Smart' Party and the 'Dumb' Party
• The Hillary-Alinsky-Lucifer Connection



• NBC Cheers 'Passion & Purpose' at DNC, 'Plenty of Celebration'
• Quote of the Day: Tom Brokaw Lauds 'Remarkable', 'Exceptional' Obamas
• Atlantic Writer: Emigrant Melania 'Has Not Lived the Story of America'
• Only Grieving Mothers That Support Hillary Matter, According to ABC
• ABC: 'Objectively, Hillary Is Much More Qualified' Than Bill in '92
• CNN, MSNBC Swoon Over 'Brilliant' Speech by 'Star' Sen. Cory Booker
• Michelle Obama: 'Don't Let Anyone Ever Tell You That This Country Isn't Great'
• Islamic State Claims Responsibility for Slitting Throat of Elderly French Priest in Church
• Rep. Ellison: 'There Are Meaningful Things We Can Do To Preserve LifeBan These Handguns'
• Obama: 'The World Has Never Been Less Violent'
• Sen. Booker: 'Rugged Individualism Didn't Defeat the British, It Didn't Get Us to the Moon'



• ISIS Attackers Invade Church, Slit Priest's Throat
• Gallup Poll: Clinton's Unfavorable Rating at All-Time High
• Report: Murder Rate Up in 29 of the Largest US Cities
• Intel Experts: Putin's Goal is to Discredit American Political System

• Media Research Center Infiltrates Democratic Convention with Ads
• 'Moderate,' 'Centrist' Tim Kaine vs. 'Staunch Conservative' Mike Pence
• Obama Praises Disgraced DNC Chair Following Her Resignation
• First Lady Digs at Trump
• Merkel's own deputy says Germany cannot control all the migrants crossing borders
• All Berned out: Very emotional Sanders supporters burst into tears
• Isil knifemen who 'slit 84-year-old priest's throat' and took nuns hostage shot dead
• Syrian refugees resettled on remote Scottish island of Bute complain their new home is 'full of old people waiting to die'


• Democratic convention: passionate end to day one steadies early drama
• Why Trump's bump in the polls is more significant than ever