• Donald Trump's Campaign Under Fire Amid Feud With Fallen Muslim Soldier's Family
• What Made Hillary Clinton's Acceptance Speech Work – Joe Klein
• It Takes 4 Times Longer to Become a Hair Braider Than an EMT in Oklahoma
• What If the Government Actually Banned Coal, Oil, and Natural Gas?
• A Look Inside 4 Important Goals of the LGBT Movement
• How Putin Hoodwinked the Political Right
• Planned Parenthood's Virtual Reality Exhibit on Abortion Isn't 'Real,' Pro-Life Groups Say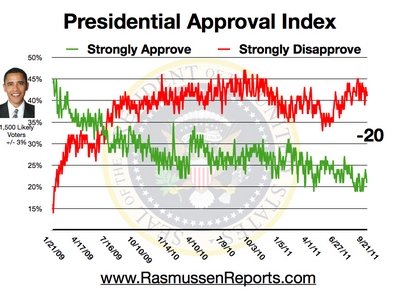 • Presidential Approval Index Tracking Poll
• Voters See Conventions As More of Plus for Clinton Than Trump
• Americans Disagree With Decision to Release Reagan Shooter
• Beltway Confidential
• Conservatives must not forget the Senate
• Hillary Clinton's uninspiring speech
• If she's moving her lips
• How to Make Democrats Pay For Weak Foreign Policy
• Amateur Hour In the Presidential Race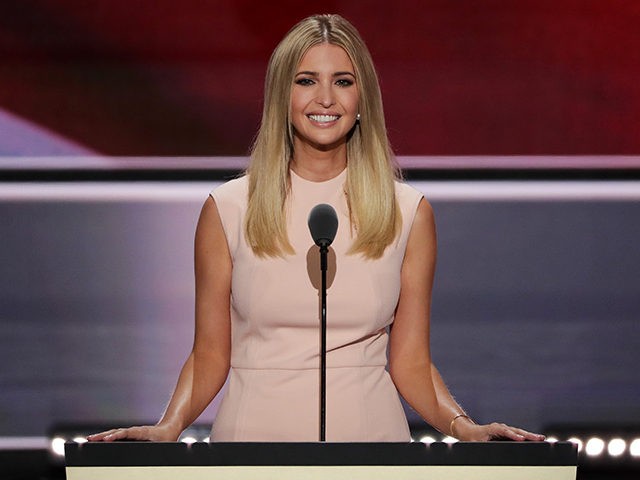 • Taxpayer-Funded University Instructs Students That Using The Wrong Pronouns Is 'OPPRESSIVE'
• The New York Post Publishes A NUDE PHOTO Of Melania Trump On Front Page
• Trump Gets Asked About Chelsea And Ivanka's Friendship
• 'Neo-McCarthyite'
• Page Six
• Cuomo's tax break veto is harming all New Yorkers
• Melania Trump's girl-on-girl photos from racy shoot revealed
• Donald Trump is not upset Melania's nude photos surfaced
• How does Hillary Clinton intend to win?
• A $15 minimum wage will crush the retail industry


• Dem-Funded Group Attacks Navy SEAL in Missouri GOP Primary
• Feds Released Dangerous Wolves Into the Wild
• What It's Like to Carry a Gun Around the DNC
• Boss Trump
• Russian Lawmaker, Crimean Separatist Leader Say Trump Reflects American Desire for Better U.S.-Russia Ties
• Clinton: I Can Understand Why People Still Have Questions About Me
• Out: Black Lives Matter. In: Green Lives Matter
• Koch Bros. face donor backlash after failing to support Trump
• Video: Watch the moment(s) Hillary Clinton lies through her teeth on Fox News Sunday
• Yes, the murder rate in Chicago is going up, not down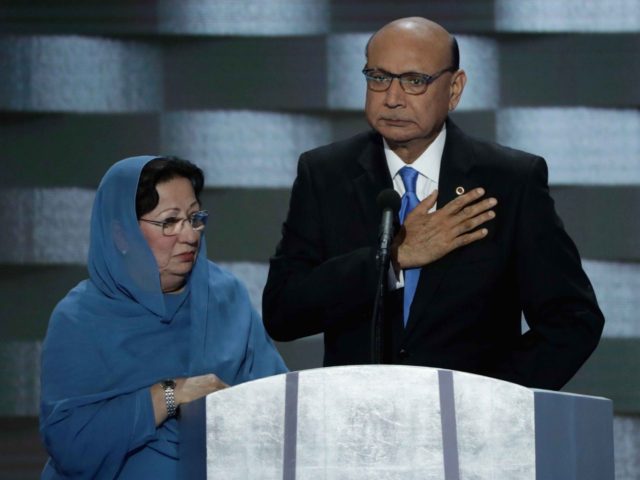 • The Note
• Trump Doubles Down on Criticism of Khan Family as Blow Back Continues
• Feds Investigating Whether Hot Air Balloon Caught Fire Before Crash: NTSB Official
• Mysterious 'Smiley Face' Appears in Hawaiian Volcano During Eruption
• The New Bionic Man: How Hugh Herr is Changing Lives
"I must be honest. I can only read so many paragraphs of a New York Times story before I puke." -Rush Limbaugh
• Only 9% of America Chose Trump and Clinton as the Nominees
• Donald Trump's Confrontation With Muslim Soldier's Parents Emerges as Unexpected Flash Point
• Kaine Recalled for Commitment to African-Americans
• Critics See Efforts to Purge Minorities From Voter Rolls
• Khizr Khan: Trump's advisers should get him in a room and 'set him right'
• Clinton campaign: FBI said she had no reason to believe emails were classified
• ISIS calls for attacks in Russia: 'Carry out jihad'
• Tim Kaine says he's pro-life at home, pro-choice at work
• 'Doctor Who' Scientists: How Do Women Measure Up?
• McCain rips Trump for comments about Muslim-American war hero, thanks Khan family for immigrating to America
• Pilot in Texas hot air balloon crash that left 16 people dead was once busted for DWI, and Better Business Bureau had warned people about him in Missouri

• The Briefing Room
• GOP confidence in Senate majority builds
• Frustration mounts over ObamaCare co-op failures
• Trump tries to walk back Ukraine claim

• Get Ready for Obama's 'October Surprise' in Iraq
• Trade deal's supporters counterattack
• Can Sanders and Warren work together?
• Sanders campaign manager: Trump can win
• Today's Standard
• Trump's Pivot to Normality Isn't Coming

• Ex-L.A. Sheriff Lee Baca's dilemma: Withdraw his guilty plea or face prison?
• Clinton's mission on the road through battleground states: Lure working-class white voters away from Trump's camp
• Tesla and SolarCity agree to combine in a $2.6-billion deal



• Expert to Rio Athletes: Don't put your head under water
• Serbia protests against Croatian statue of assassin
• Iraq in 360 degrees: Explore the malls destroyed in Baghdad's worst suicide bombing
• Dog-friendly wineries in the Napa Valley



• Islamic State calls for jihad in Russia
• As 'caliphate' shrinks, Islamic State looks to global attacks
• Turkey captures commandos who tried to seize Erdogan during coup bid
• Texas allows guns in college classrooms under new law
• Wall Street opens lower as energy stocks weigh



• Post Politics Blog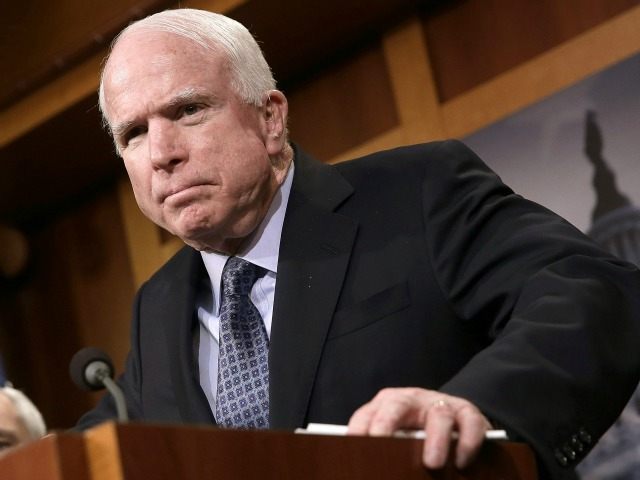 • McCain joins GOP outcry over Trump clash with soldier's parents
• Confrontation between Trump and the Khans shows new signs of a cultural and political divide
• Sometimes it takes an outsider to crystallize America's enduring racism
• After their children died of overdoses, these families chose to tell the truth

• Fewer in U.S. Say Men and Women Have Equal Job Opportunities
• U.S. Supreme Court Job Approval Rating Ties Record Low
• In Hamptons, the Rich and Those Who Serve Them See Two Elections
• How Your Local TV Station Is Cashing In on Politics
• Hillary Clinton Holds Event at Cleveland Church Less Than 100 Attend
• Trump Releases Powerful New Ad Hillary's Wall Street Donations
• DNC Angry Muslim Father and Trump Basher Khizr Khan Reportedly Has Ties to Muslim Brotherhood Terror Organization
• Julian Assange: Hacked Emails Include Info On Hillary's Arming of Jihadists, Including ISIS, in Syria
• Hillary's Tearjerker About Handicapped Girl in Wheelchair in DNC Speech WAS ALL A LIE!
INVESTOR'S BUSINESS DAILY
• Political News & Commentary: Andrew Malcolm
• Obama's Economic Recovery Is Now $2.2 Trillion Below Average
• Are You Better Off Than You Were 7 Years Ago?
• Did Philly And Cleveland Mark The End Of U.S. Two-Party System?
• University Bans Conservative Pundit Ben Shapiro From Speaking on Campus
• WaPo Gives Hillary Four Pinocchios For Claiming Comey Called Her 'Truthful' About Her Emails
• Meteorologist slams DNC 'inaccurate' climate video: 'Same old lieRecycled footage from two years ago'
• Hillary and Putin Connection
• Pope on Muslim and Catholic Violence
• Assange Says More Is To Come
• The Reclusive Millionaire Who Died by the Cronut Line
• As Obama Dithers, Syrian Rebels in Aleppo Brace for Putin's Onslaught

• RCP Blog
• Real Clear Markets
• Wasserman Schultz's Opponent Sees Gain From DNC Uproar – James Arkin
• Clinton: Actually, Comey Said I Was "Truthful" About My Emails
• George Will Slams Trump's Comments On Khizr Khan: Straw That Breaks The Camel's Back?
• Khizr Khan: Terrorists Are Criminals And Have Nothing To Do With Islam
• Bernie Is a Mainstream Democrat
WALL STREET JOURNAL: OPINION JOURNAL
• Best of the Web (James Taranto)
• The Clinton Foundation, State and Kremlin Connections – Peter Schweizer
• How I Was Wrong About Obamacare – Bob Kocher
• Make America Grow Again


• Blogs: The Corner | Media Blog | Frum's Diary | Mark Levin | Sixers
• Properly Vetting Muslim Immigrants Is Wise, Prudent – Andy McCarthy
• My God, She's Running as Hillary Clinton
• Donald Trump's Race to the Bottom Becomes a Sprint
• Convention Speech Sparks Blowback from Cruz Donors
• A Woman, Sure, but This Woman?
• My God, She's Running as Hillary Clinton

• Democrats Warn: Your Gun Is a Public Health Threat
• Democrats Know Better But Don't Care



• BBC's Ghattas: DNC Rightfully Got More Airtime Due to 'Historic' Hilla
• Sunday Washington Post Hypes After School Satan Clubs
• Murdoch's NatGeo: DiCaprio Climate Doc, Couric on 'Gender Fluidity'
• '2016 Teen Choice Awards' Demands Anti-Gun Hashtag Activism from Kids
• HBO Hopes to Air Jon Stewart's Animated Cable-News Parody This Fall
• Murdoch's NatGeo: DiCaprio Climate Doc, Couric on 'Gender Fluidity'
• Clinton Defends Executive Action on Immigration
• Pope on Islamic Terrorism: There Are Violent People in Almost All Religions
• Clinton on Classified Emails: 'I Relied On…the Judgments of the Professionals With Whom I Worked'
• Petition to Remove Air Conditioning From State Dept. Gets over 33k Signatures



• War of Words Heats Up Between Trump, Slain Muslim Soldier's Family
• CBS Poll: Clinton Gets 4-Point Post-Convention Bump
• Britain Warns Florida Tourists: No Sex With Zika
• Turning Back on Trump, Koch Network Focuses on Senate

• Brent Bozell Calls Out 'Preposterous' Liberal on Denial of DNC Unrest
• Bozell & Graham Column: Wikileaks Reveals Media/DNC Collusion
• Toddler is hospitalised with the 'worst chickenpox ever seen' after GP receptionist told his mother he DIDN'T need to see a doctor
• Jihadi attacker who tried to behead a musician during an ISIS-inspired rampage at Leytonstone Tube station is sentenced to life
• Theresa May refuses to endorse David Cameron's controversial resignation honours list – but won't intervene as it 'sets a bad precedent'
• Belgian priest stabbed in his home after refusing to give cash to 'asylum seeker'


• John McCain defends Khizr and Ghazala Khan in Trump feud
• Philadelphia water: documents show regulators criticizing city on testing