• U.S. Launches Airstrikes Against ISIS in Libya
• Judge Considers Temporary Halt to Implementation of NC Bathroom Law
• With a Domestic Economy Slowing Down, China Doubles Down on Foreign Investments
• Medicare's Next 50 Years: Fix the Problems and Improve the Program
• These States Added Work Requirements for Food Stamp Recipients: Here's How It's Working Out
• The NBA's Transgender Bathroom Advocacy Could Point to End of Women's Sports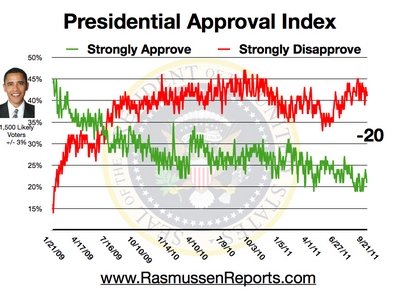 • Presidential Approval Index Tracking Poll
• Nevada: Clinton 41%, Trump 40%, Johnson 10%
• Fewer Voters Plan to Sit Out Clinton-Trump Contest
• Beltway Confidential
• Does Either Party Have a Winning Strategy? Not Clear – Michael Barone
• Impeach the winner!
• Why is the FDA leaving doctors in the dark?
• Putin's Infowar on America
• Report: Leaked text messages demonstrate Mosby's bad faith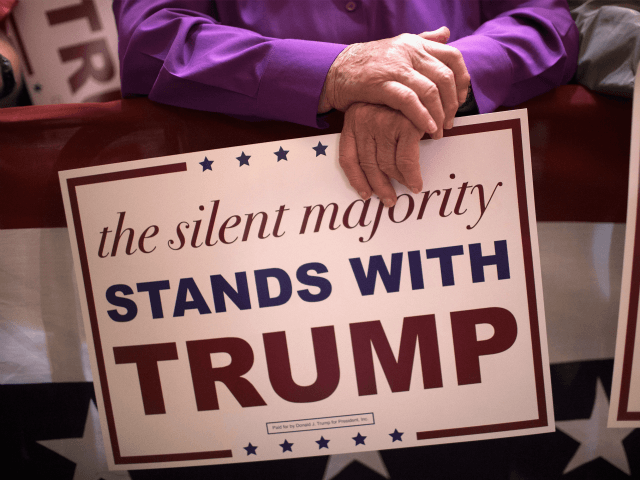 • Hillary Completed No Security Briefings Or Courses At State Dept
• Giuliani Volunteers To Attack 'Everybody Else' If Trump Focuses On Hillary
• 'Peaceful' #BlackLivesMatter Protesters Shove Trump Supporter Out Of NYC Park, Shouting 'Racist'
• New York City Cracking Down On 'Gender Identity Discrimination'
• Page Six
• Hillary Can't Stop Lying Even When She Doesn't Have To
• De Blasio should stop blaming others for his incompetence
• Radicals 'occupy' City Hall Park calling for Bill Bratton's head
• Hillary can't stop lying even when she doesn't have to
• Trump is killing himself with self-inflicted wounds


• U.S. Spends $17 Billion to Arm Struggling Afghan Armed Forces as Taliban Surges
• Woodhouse: Judgments That Clinton Is Lying Are Based on Opinion
• Bloomberg Bucks Democrats in Pennsylvania, Endorses Pat Toomey
• Fournier: People Still Don't Trust the Clintons
• Huge Increase in Girls Victimized by Genital Mutilation in U.S.
• The Rains of Conservatism
• There Has Not Been a Non-Lawyer on a Democratic Presidential Ticket in Three Decades
• State Hair Braiding Laws Kill Jobs,
Punish Workers
• So my Republican congressman says he'll vote for Clinton, an inside view
• Justice Department finally launches criminal probe into EPA over mine spill
• New CNN poll: Hillary leads big after major post-convention bounce

• Donald Trump Calls Hillary Clinton 'the Devil'
• Obama Meets Singapore PM, Looks to Boost TPP Trade Pact
• Strategist's Bolt From GOP a Sign of Trump's Impact on Party
• Trump's Trap: GOP Nominee Can't Let Go of Perceived Slights
"I must be honest. I can only read so many paragraphs of a New York Times story before I puke." -Rush Limbaugh
• Amid 'Sacrifice' Debate, a Look at How Trump Avoided War
• Mr. Trump and Spineless Republicans
• Trump Reaffirms Support for Warmer Relations With Putin
• Warren Buffett Is Latest Billionaire to Excoriate Donald Trump
• Donald Trump warns about 'rigged' general election
• Military mom booed after confronting Pence about Khan family, Trump's 'disrespect'
• Retiring GOP congressman: 'I will vote for Mrs. Clinton'
• ISIS calls for attacks in Russia: 'Carry out jihad'
• 'Doctor Who' Scientists: How Do Women Measure Up?
• Giuliani thinks Trump should have backed off Khan family
• VP Biden officiates same-sex wedding for longtime White House staffers

• The Briefing Room
• Five ways Clinton hopes to keep her momentum
• Poll: Clinton leads Trump by 8 points post-convention
• Khizr Khan was tricked into smearing Donald Trump

• How big is Hillary Clinton's convention bounce?
• Obama agencies bet on Clinton win
• Gallup: Trump support tumbles after conventions
• Billionaires for Hillary

• Mother of service member booed over Khan question at Pence rally
• Trump tests his limits
• Today's Standard
• Trump's Pivot to Normality Isn't Coming

• How Khizr and Ghazala Khan went from grieving parents to stars of the presidential race
• Despite Donald Trump cementing the GOP nomination, the Koch network keeps its distance
• VP candidate Tim Kaine can speak Spanish. Do Latino voters care?



• Trump's trap: GOP nominee can't let go of perceived slights
• Republican congressman backs Clinton
• Pence defends military mom's right to criticize Trump
• Trump suggests general election could be 'rigged'



• White House candidate Clinton sees big boost in fundraising in July
• Trump campaign asks Capitol Hill to back him in Khan controversy
• Donald Trump fires senior adviser Ed Brookover: sources
• Briton in Trump gun incident could die in US prison, mother says



• In clash with Khans, Trump went too far, some strategists say
• How Hillary Clinton created her economic plan for America behind the scenes
• Dear Republican leaders: It's not too late to dump Trump
• How employers broke unions by creating a culture of fear

• Americans More Positive About Democratic Than GOP Convention
• U.S. Supreme Court Job Approval Rating Ties Record Low
• These Government Rules Trap Millions of Americans in Poverty
• The Canadian Housing Boom Fueled by China's Billionaires
• Julian Assange: Hacked Emails Include Info On Hillary's Arming of Jihadists, Including ISIS, in Syria
• Khizr Khan's Former Company Included in Wikileaks DNC Email Documents
• Dem Leader Howard Dean: "I Don't Consider Iran to Be a Muslim Country"
• Hillary Clinton Loads Up Omaha Rally With High School Kids Still Can't Fill It Up!
INVESTOR'S BUSINESS DAILY
• Political News & Commentary: Andrew Malcolm
• Disturbing Revelations About Hillary And Her 'Russian Reset' Pal Putin
• Hillary Email Scandal: Clinton Takes Lying To A Whole New Level
• Obama's Economic Recovery Is Now $2.2 Trillion Below Average
• Benghazi Mother Pat Smith on Khizr Khan: 'I Was Treated Like Dirt' by Hillary Clinton!
• CNN's Fareed Zakaria Calls Donald Trump a 'Bullshit Artist' on Live TV
• Meteorologist slams DNC 'inaccurate' climate video: 'Same old lieRecycled footage from two years ago'
• DiCaprio to Host Mega-Donor Lunch for Hillary Clinton
• Jon Stewart Returning to TV Before Election with Animated HBO Show
• Slipknot Blast 'Hateful' NC Bathroom Law: 'We Don't Care Where You Pee'
• Hillary Clinton Wins Teen Choice Award
• Bill Bratton to Resign as NYPD Commissioner
• Captain Khan's Commander in Iraq: 'The Khan Family Is Our Family'

• RCP Blog
• Real Clear Markets
• In Swing-State Florida, Zika Bites – Alexis Simendinger
• Feinstein: I'm Beginning To Think Trump Doesn't Know How To Do Anything Except Get Attention
• Clinton: Actually, Comey Said I Was "Truthful" About My Emails
• Bernie Is a Mainstream Democrat
WALL STREET JOURNAL: OPINION JOURNAL
• Best of the Web (James Taranto)
• Trump on Offense William McGurn



• Blogs: The Corner | Media Blog | Frum's Diary | Mark Levin | Sixers
• Dear Hillary Clinton Fans, Ambition Isn't "Sacrifice" – David French
• Does Either Party Have a Winning Strategy?
• What Do They Do?
• Trump vs. the Khans
• A Convention of the Absurd
• Did #NeverTrumpers Hear Hillary Clinton's Frightening Speech?
• Two Awful Candidates Heading to a Close Election

• America's Young Men at War in the Air
• The Khan Con and Other Modern Discontents



• Actress: Liberal Matt Damon Too White for Chinese Movie
• Networks Cover Harry Potter, Ignore 'Disappointing' Economic Report
• News Ignores Starving Venezuelans' Stealing Zoo Animal for Food
• Fashion Writer: Hillary in White, 'Hopeful'; Melania in White, Racist
• CBS, NBC Still Silent on Obama's VA Spending $18 Million on Artwork
• ABC, NBC Mute on the Lies Clinton Told on Fox News Sunday
• New Apple Emojis Pistol is Out, Pride Flag is In
• 7,551 Syrian Refugees Admitted to U.S. in FY16–Only 35 Christians
• Gay Hookup Ads on DC Metro 'Conform with Our Board-Approved Ad Policy'
• CDC Advises Pregnant Women to Avoid One Square Mile of Miami



• Trump Attacks Hillary: She's a 'Pathological Liar
• NBC Poll: Clinton Takes 8-Point Post-Convention Lead Over Trump
• Pentagon to OK Work on New Nuclear-Armed Missile
• Pope Francis Appoints Committee to Study Possible Women Deacons

• Double Standard: Khizr Khan Receives 50x More Coverage Than Pat Smith on ABC, CBS, NBC
• Anti-Israel Hate at the DNC
• Obama's New Way of Importing Illegals
• US Border Protection Agcy. Advertises SAFE ZONES for Illegal Aliens
• DiCaprio to host $33,000-a-plate fundraiser for Hillary Clinton in LA later this month
• Hillary Clinton comes out on top in post-convention polling but continues to struggle with perception she's dishonest and untrustworthy
• Donald Trump calls Hillary Clinton 'the devil' and fears US presidential election 'will be rigged'
• Melania Trump naked pictures row 'may help Donald Trump win LGBTQ and single white male vote'


• Trump's attacks on Khan family spark renewed outcry among US Muslims
• Environmental records shattered as climate change 'plays out before us'
• Clinton campaign rips Trump for saying the election will be 'rigged' against him