• Donald Trump to Focus on ISIS Fight in Foreign Policy Speech
• Obama Claimed It's Easier in Some Neighborhoods to Get a Gun Than a Book. Here Are the Facts
• Obama Administration Moves Money to Fight Zika, Revealing Untapped Funding
• What Conservatives Did to Pull Off Religious Liberty Win in California
• GOP at Odds Over Post-Election Vote on Obama's Supreme Court Nominee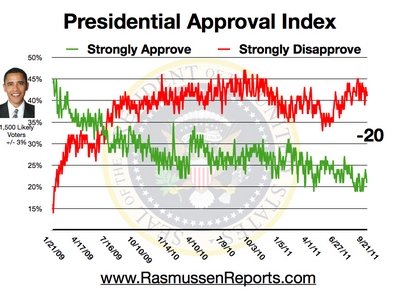 • Presidential Approval Index Tracking Poll
• Most Still Don't Trust Clinton or Trump
• Voters Are Much More Eager to Vote This Year
• Beltway Confidential
• Once More Into the Supreme Court Breach – Hugh Hewitt
• A is for Advancement NAACP gets an F
• Donald Trump: Real life social media troll
• The Clinton MOU & the Clinton MO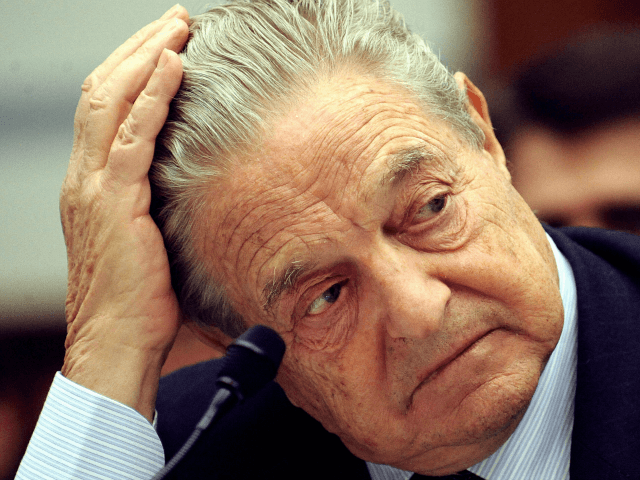 • Memo: Soros Group Funded 'Opposition Research' On Critics Of Radical Islam
• Hillary Changes Tune On Rape Victims After Juanita Broaddrick Resurfaces
• Author: Dem Bullies Are Using Tactics To 'Scare, Threaten And Harass' Americans Out Of Free Speech
• New York Post Says Weiner Tried To Meet GOP Women He Chatted Up Online
• Page Six
• How the internet ruined the Olympics for Gabby Douglas
• Trump's top goal? Getting a rise out of his audience


• Pentagon Faces Budget Cuts in Combating Biological, Chemical Warfare
• CNN: No 'Bright Line' Between Clinton Foundation and Hillary's State Department
• Cost of Proposed Student Loan Regulation Could Exceed $43 Billion Estimate
• Clinton's Website Deleted Statement Saying Rape Victims Have the 'Right to Be Believed'
• Feds Spend $599,905 'Addressing Intersectionality' in Engineering
• ABC Presses Panetta on 'Embarrassing Emails' Showing Overlap Between Clinton Foundation, State Department
• Report: 96 Percent of Clintons' Charity Donations Went to Family Foundation
• Millions in Clinton Charitable Giving Ends Up at Clinton Foundation
• 'Gender Unicorn' for Kids Lets Them Color in Their 'Gender Identity'
• FBI to give Oversight its official Hillary Clinton interview notes
• Video: Tapper, Manafort tangle over media bias and message discipline
• Siena poll: Hillary up 30 points in New York
• VIDEO: Milwaukee rioter explains 'Rich got all this money and ain't tryin' give none'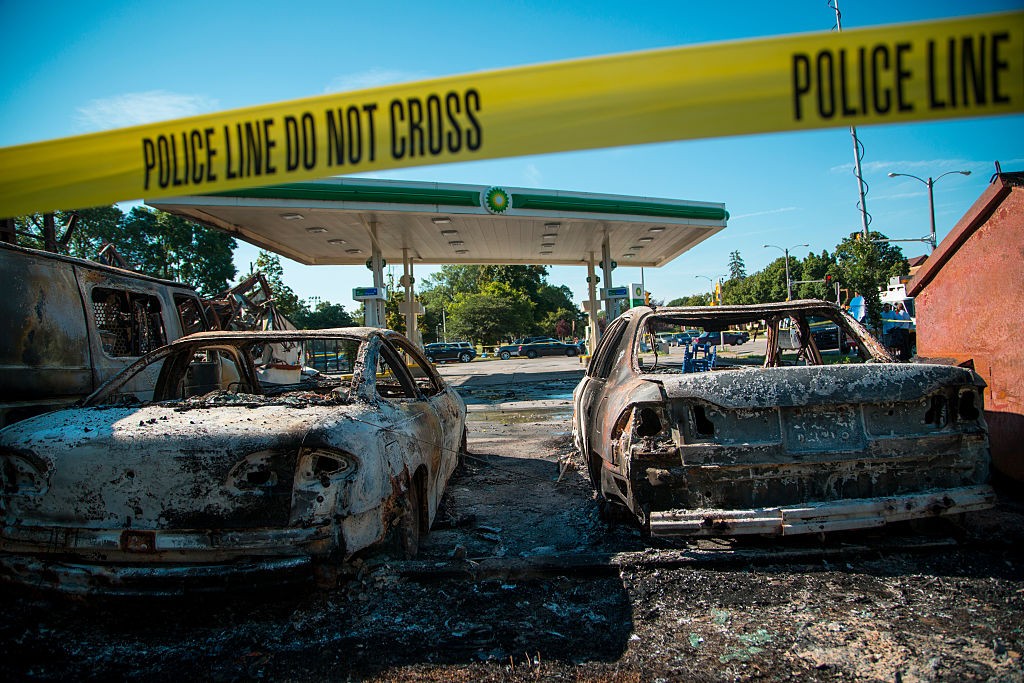 • Milwaukee Protests Continue Through the Night, 1 Person Reported Shot
• Trump Blames 'Crooked Media' After Week of Unfavorable Polls
• Islamic State Gets Know-Nothing Recruits and Rejoices
• Trump to Propose Political Tests for Immigrants
"I must be honest. I can only read so many paragraphs of a New York Times story before I puke." -Rush Limbaugh
• Secret Ledger in Ukraine Lists Cash for Top Trump Aide
• GOP Urges Trump: Black Votes Matter
• Hillary Clinton's Edge in a Donald Trump-Centric Race Has Liberals Wary
• Inside the Failing Mission to Tame Donald Trump's Tongue
• Obama administration provides Clinton's first line of defense amid scandals
• Trump's foreign policy team remains a mystery ahead of major speech
• Obama gets briefing on violence in Milwaukee, then goes golfing
• Trump's trump card may be his view on America
• Stretchy, Transparent Gaming Controller Acts Like a Second Skin
• Team Trump can't compare to Bill Clinton's
• Hillary Clinton shouldn't have taken 'victory lap' after feds refused charges over private email server

• Five things that could still go wrong for Hillary Clinton
• Poll: Clinton holds large lead among millennials
• Housing industry hoping for change after Obama

• The GOP establishment strikes back
• Pollsters: Trump approaching zero hour
• RNC considers cutting cash to Trump
• How We Killed the Tea Party
• Trump's free-media trap
• Trump: I've stayed true to myself
• As a young Donald Trump began his real estate career, he fought hard against allegations of racial bias
• Trump sparks fear that his backers may intimidate minority voters
• Trump's battle with the press continues as he threatens to revoke newspaper's credentials



• Trump looking to institute political tests for immigrants
• Louisiana residents struggle for dry land
• Islamic State gets know-nothing recruits and rejoices
• Turkey says failed coup was decades in the making



• Trump rails against press in response to reports of chaos
• Talk of shifting funds away from Trump premature: Republican official
• Clinton happily yields national spotlight to Trump, avoids its glare
• Disillusionment, USA Where voters are just hoping for change.



• Post Politics Blog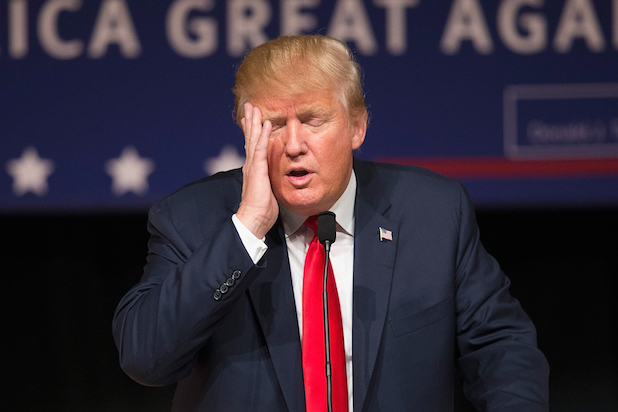 • US skipped standard bid procedure, provided windfall deal for asylum facility
• Quit Twitter. Keep his mouth shut. Trump supporters offer The Donald a bit of advice.
• Man shot, officer injured as Milwaukee protests turn violent for a second night
• Fox News has a scandal on its hands, but it has barely told viewers

• Restaurants Again Voted Most Popular U.S. Industry
• Michelle Obama More Popular Than Bill Clinton, Melania Trump
• Huma Abedin's Overlapping Jobs Renew Focus on Clinton Conflicts
• The U.S. Economy Needs to Kick Its Car Habit
• George Soros's Open Society Hacked and Information Leaked Online
• ISIS Boils Six Men in Tar As Allah Wills It
• Milwaukee Rioters Chant "America Was Never Great!" Hurl Rocks at Cops
• ISIS Threatens to Slaughter Charlie Hebdo Staff AGAIN After New Naked Muslims Cartoon
• Democrat Official: We're Scared About Next Leak Because We Don't Know What's In It
INVESTOR'S BUSINESS DAILY
• Political News & Commentary: Andrew Malcolm
• Global Warming Extremists Try to Silence Science–Again
• Tough Talk On Trade
• Clinton Foundation Investigation Could Spell Hillary's Doom
• If The November Election Is Hacked, Blame Al Gore
• Global Warming Extremists Try To Silence Science Again
• FBI Unable to Process Over 270,000 Background Checks Within Mandated Three Day Period
• Anthony Weiner Calls Himself Strong 'Like a Mongoose' in New Sexting Incident
• Obama: 'Much more to do' on climate change
• Robert De Niro: Donald Trump Is 'Totally Nuts'
• John Rhys-Davies: Defending Western Civilization Will Be Biggest Challenge of 21st Century
• CBS Executives Clash with Millennial Reporters Offended by New Series About Millennials
• Killer Mike Defends Trump '2A' Comment: He Said 'the Vote' Could Stop Hillary
• Milwaukee Gas Station Burned After Police Shooting
• No Group Loathes Donald Trump as Much as African Americans. Here's Why.

• RCP Blog
• Real Clear Markets
• Trump, Pelosi and "Watergate Revisited" Carl Cannon
• Which State Will Push Clinton or Trump Over the Top? – David Byler
• McCaskill: "Trump And His Friend Putin" Are The Real Founders Of ISIS
• Hillary Would Give Us a Disastrous Third Obama Term
WALL STREET JOURNAL: OPINION JOURNAL
• Best of the Web (James Taranto)
• The Cure for Wage Stagnation Kevin Hassett & Aparna Mathur
• Trump's Self-Reckoning



• Blogs: The Corner | Media Blog | Frum's Diary | Mark Levin | Sixers
• Voter-Fraud Warning: Trump's Right & Media Is Wrong – John Fund
• Never Trumpniks Pave Hillary's Path to Power
• Republicans Not Just Trump Are Wrong to Blame ISIS's Rise on Obama's Iraq Policy
• Inside Trump's Conquest of America's Most Conservative Districts
• Trump Is Losing, and Losing It
• Roger Ailes, Bill Cosby, and the Myth of the 'Anita Hill Moment'

• Politicized Intelligence: Telling the Boss What He Wants to Hear
• Solving the Anti-Clinton, Anti-Trump Forces' Dilemma



• RuPaul: Hillary Is 'Powerful, Persuasive, Brilliant, and Resilient'
• CNN Pair: Clintons' Tax Return Shows How 'Middle-Classy' They Are
• Gay Match Game: Bert and Ernie Caught 'Playing with Each Other'
• CBS Show Exposes Liberal Hypocrisy Valuing Animals Over Humans
• Obama: 'One of the Most Urgent Challenges of Our Time is Climate Change'
• Gallup: More Than Half of Americans Rate Federal Gov't, Health Care As Least Popular U.S. Industries
• Taxpayers on the Hook as Obamacare Exchanges Near the Edge of Collapse
• Third French town bans 'burkini' swimwear after tense clash



• Young Voters Rejecting Trump at Record Rate, Poll Shows
• Trump Vows to Never Change: 'I Am Who I Am'
• Police: Officer's Shooting of Suspect in Milwaukee Appears Lawful
• Manafort: Polls Swinging Trump's Way, GOP Critics Have Clinton Ties

• Priebus on Trump-RNC Rumor Mill: 'Don't Believe the Garbage You Read'
• July: Overall Border Apprehensions Surpass FY2015 Total
• Liberals Silent as Indonesia Cracks Down on LGBT Community
• Girl Petitions to Join the Boy Scouts
• Trump used an anti-Hillary graphic taken from a right-wing conspiracy website
• Congress WILL get to see notes from Hillary Clinton's three-hour interview with the FBI over private email server scandal
• Robert De Niro calls Donald Trump 'totally nuts'
•
Democrats hacked again


• Sanders supporters shift allegiance to Clinton, Trump and Stein
• Voices of America: what we learned speaking to voters across the US