• The Childcare Gap is Widening
• Even 'Medical' Marijuana Has Dangers
• Coalition Urges Congress to Sue Obama Before He Gives Away Control of Internet
• Why Low Oil Prices Might Increase Economic Freedom in the Persian Gulf
• 51 Illinois Families Ask Court to Suspend School's Bathroom, Locker Room Policy
• This Former Sheriff Is Leading the GOP's Response to Policing 'Crisis' in America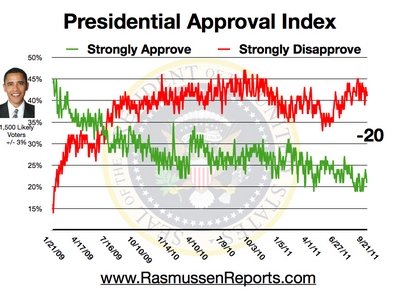 • Presidential Approval Index Tracking Poll
• Most Think Hillary Likely to Have Done Favors At State for Clinton Foundation Donors
• Most Like the NRA But Aren't Moved by Its Endorsement
• Beltway Confidential
• Will Trump Take Down Congressional Republicans? Michael Barone
• Another implausible Black Lives Matter martyr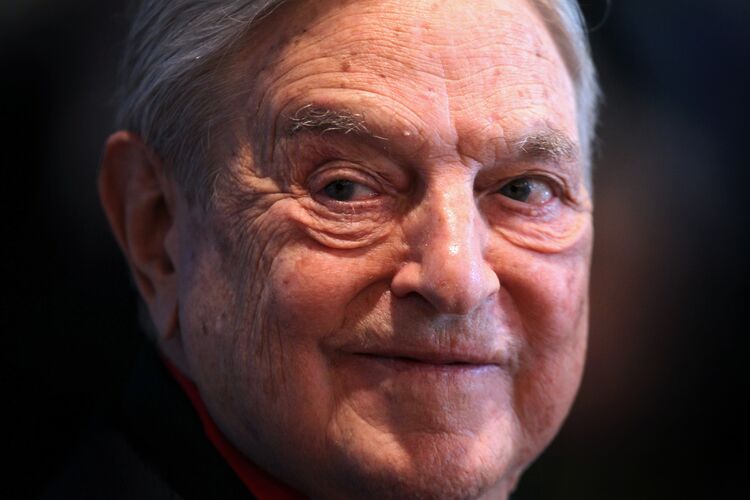 • Exclusive: Feds Hide MILLIONS In Payments To Lawyers Suing Under Environmental Laws
• Leaked Soros Memo: Refugee Crisis 'New Normal,' Gives 'New Opportunities' For Global Influence
• 1,300 Fugitives Were Living In Federally-Funded Housing, Now Grassley Demands To Know Why
• GOP Lawmakers Lay Out Perjury Case Against Clinton
• Page Six
• Billy Bush plagued by 'Mean Girls' mentality at 'Today'
• The anti-cop movement hits a new low in Milwaukee


• Poll: Majority Believe Private Companies Provide Better Health Care Than Gov't
• Survey: 3 in 10 Union Members Want Out
• Feds Spend $50,400 for Book on Human Relationships With Old Trees
• CBS: Obamacare Suffers 'Big Setback' With Aetna Dropping 70 Percent of Coverage
• Aetna bails on most ObamaCare exchanges while lauding them
• Hillary takes ground troops 'off the table' in fight against ISIS
• Will a "Hillary defense" work for a Navy sailor?
• Obama transfers 15 more detainees in continuing effort to empty Gitmo

• The Note
• Louisiana Floods Continue After Historic Rainfall
• Analysis: Trump Blasts Nation-Building but Wants Iraq Oil
• Race, Gender and Education: Keys to 2016 Election
• Russian Bombers Are Flying Anti-ISIS Missions From Iranian Airbase
"I must be honest. I can only read so many paragraphs of a New York Times story before I puke." -Rush Limbaugh
• Trump Invokes Cold War in His Plan to Fight Terrorism
• Early Voting Means Trump Has Less Time to Rebound
• Clinton's Trust Problem
• Donald Trump's Terrorism Plan Mixes Cold War Concepts and Limits on Immigrants
• GOP pushes Clinton perjury charges
• Aetna deals latest blow to Obamacare, pulls out of most markets
• Sister of Milwaukee man fatally shot by police urges crowd to torch suburbs: 'Burn that s down!'
• Obama admin to issue transgender bathroom order for federal facilities: Report
• What's the Most Challenging Gymnastics Event, According to Physics?
• Rudy Giuliani appears to forget that 9/11 ever happened
• Sorry, Donald Trump would pass the citizenship test … but just barely!

• The Briefing Room
• Aetna pulling back from ObamaCare in blow to health law
• Clinton not counting on white men
• Assange: DOJ set 'new standard' for Clinton

• Clinton preps for Trump's Lewinsky attack
• Voting for Trump through gritted teeth
• Katrina Pierson claims reporters 'literally beat' Trump's supporters
• Obama to take trade battle to the heartland
• Adviser: Trump 'actually operates now almost like a president'
• Why Trump's immigration ideas won't work
• Today's Standard
• Pentagon Releases 15 'High-Risk' Gitmo Detainees to UAE

• A doctor bikes across the country to ask Americans about Obamacare. This is how he ended up feeling hopeful
• As a young Donald Trump began his real estate career, he fought hard against allegations of racial bias
• What Donald Trump means when he proposes 'extreme vetting' for would-be immigrants



• Russian warplanes take off from Iran to target IS in Syria
• Analysis: Trump blasts nation-building but wants Iraq oil
• Louisiana: Flood danger persists, body pulled from waters
• Analysis: Trump blasts nation-building but wants Iraq oil



• Russia expanding its role in the Middle East
• Trump ignored facts with dig at Merkel's refugee policy: German minister
• Clinton names Obama veterans to White House transition team
• Trump promises to work with NATO to defeat Islamic State
• Republican Asia experts say Trump presidency would be 'ruinous'



• Post Politics Blog


• Trump seeks 'extreme vetting' of immigrants and visitors to the US
• Trump unpopularity fuels wide lead for Clinton in Virginia poll
• Michael Steele: The GOP needed Trump's nomination
• Trump's good political timing: More Americans are doubting democracy

• Americans' Approval of Obama on Foreign Affairs Rises
• Restaurants Again Voted Most Popular U.S. Industry
• Trump's Taste for Business Hardball May Sour U.S. Foreign Policy
• Millennials Are Freaking Over Retirementand Not Doing Much About It
• Exhausted Hillary Is Taking Off Weekends And Media Is Covering It Up
• Hillary's Handler Disappears From Campaign Trail After Alt-Media Points Him Out
• Trump Was Right: FOIA Document Shows Obama and Hillary Knew Their Actions Would Create ISIS
• #NeverTrump Movement Gets Their Candidate on Utah Ballot In Hopes to Swing State to Hillary
• According to UCLA Study Without Media Bias Most States Would Vote Like Texas or Tennessee
INVESTOR'S BUSINESS DAILY
• Political News & Commentary: Andrew Malcolm
• George Soros — The Hillary Democrats' Billionaire Puppetmaster?
• #NeverTrump Crowd Is Not To Blame For Trump's Failing Campaign
• After Juanita Broaddrick's Biting Tweet, Clinton Campaign Mysteriously Changes Position on Sexual Assault
• Obama: Every Time Trump Opens His Mouth, 'He Makes the Case Against His Own Candidacy'
• Obama: 'Much more to do' on climate change
• Comedy Central Cancels Larry Wilmore's 'Nightly Show'
• John Legend: Trump 'Never Was a Winning Candidate'
• Black Lives Matter Targets Graceland: Plans To 'Shut Down' Elvis Week
• Adele: 'I'm Not Doing the Super Bowl'
• John Rhys-Davies: Defending Western Civilization Will Be Biggest Challenge of 21st Century
• Hillary Needs to Get Ahead of Her Family Foundation 'Scandal'
• Trump Cribs His War Plan From the 'Founder' of ISIS: Barack Obama

• RCP Blog
• Real Clear Markets
• Trump Targets Terrorism in Latest Campaign Reboot: Caitlin Huey-Burns
• Trump Softens as 'Winning' Theme Takes a Beating
• Hillary Would Give Us a Disastrous Third Obama Term
WALL STREET JOURNAL: OPINION JOURNAL
• Best of the Web (James Taranto)
• Trump's Anti-Terror Strategy



• Blogs: The Corner | Media Blog | Frum's Diary | Mark Levin | Sixers
• Trump's the Wrong Man to Attack the Media
• The Nihilism in Milwaukee
• The Great Regression
• The Ideologies of Islamism and Communism Aren't That Different

• Trump the 'Stalin-Lover,' and Other Political Deceits
• Trump, Reagan and the Battle of 'Journalistic Incest'
• Stupid Government Solutions: College Debt Edition
• Does Black Success Matter?



• Nets Ignore State Dept Report on ISIS Anti-Christian Genocide
• AP Laments Climate Change Debate Is 'Contentious,' Ignores Contrary Evidence
• Media Yawn After Democratic Senator Claims Trump, Putin Founded ISIS
• CNN Edits Police Shooting Victim's Sister's Call to Protesters
• 15 Gitmo Detainees–3 Afghans, 12 Yemenis–Sent to UAE in Major Transfer
• Insurer Aetna slashes ACA exchange participation to 4 states
• 277,000: Fed Regulators Have More Than Quadrupled Since 1960
• Milwaukee Sheriff Clarke on Riots: 'This Thing Has Been Hijacked for a Political End'



• Billionaire Icahn: Trump Only Candidate Who Can 'Bring Back Confidence'
• Walid Phares: Trump Operating 'Almost Like a President'
• Gingrich on Trump's Speech: 'Most Important Foreign Policy Address Since Reagan'
• Democrats Seek Repeal of Ban on Federal Funding of Abortion

• Reality Check: Because Torching Buildings and Looting Stores Helps
• Clinton Deletes 'You Have the Right to Be Believed' from Campaign Website
• More than 6 in 10 Americans Feel Country is 'Off on the Wrong Track,' Poll Reveals
• Critics Bash NFL QB Cam Newton for NOT Crying Racism
• Clinton holds 9-point national lead over Trump
• Trump calls for relentless war on ISIS
• Asylum seeker who won right to live in UK after Lib Dem MP's campaign now facing prison over sex attack
• Democrats hacked again with private contact details of party's members of House of Representatives posted online


• Trump travels to Milwaukee amid unrest over police killing
• Gays Against Guns activists begin campaign with 'die-in' at BlackRock HQ