• Clinton Foundation hired cyber firm after suspected hacking: sources
• Shock Poll: Clinton 44.0% Trump 43.4%
• Louisiana paper to Obama: Cut vacation short
• Flashback: Kaine Said Bill Clinton Should Resign Over Sex Scandals
• FBI Hillary docs viewed in secure areas of Capitol
• Detained American Swimmers Face Grilling
• Report: US Timed $400m Payment for Iran Prisoner Release
• Big Debt, Little Study: What You Should Know About College Students' Time Use
• Freedom from the EU: Pursuing a USUK Free Trade Area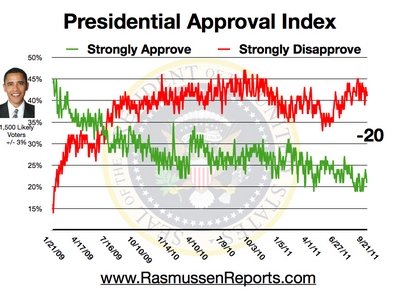 • Presidential Approval Index Tracking Poll
• Is Trump to Blame for His Bad Media Coverage?
• Most Think Hillary Likely to Have Done Favors At State for Clinton Foundation Donors
•Trump on the Clinton Foundation: 'Let's give them the benefit of the doubt'
• Trump: 'They will soon be calling me MR. BREXIT!'
• Clinton to meet with top law enforcement leaders
• Black Milwaukee Cop Threatened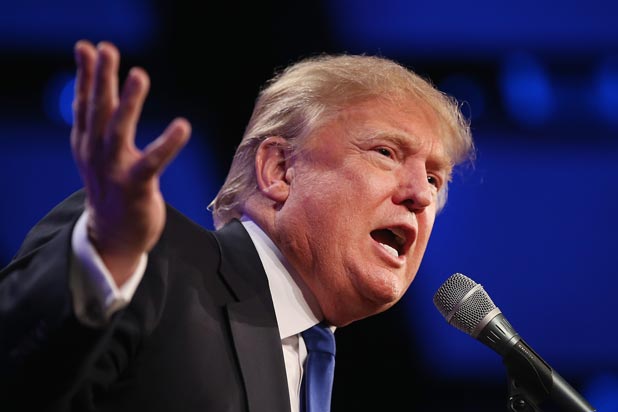 • 'Influence The Justices'
• Cisco Firing 20 Percent Of Workforce After Demanding More Foreign Labor
• Krauthammer: Trump's Intel Briefing Wasn't 'Anywhere Near The Level Of Secrecy' Of Hillary's Emails
• Illegal Alien With Violent Felony Record Carjacks 91-Year-Old Kansas City Woman
• Page Six
• There's something fishy about Lochte's robbery tale
• I went to prison to reconnect with my daughter
• Doctor: You can't spread HIV if you're on meds
• Russia's Soft Power Play in Europe
• White House Partner Asked Soros for $750K to Fund Pro-Iran Deal 'Echo Chamber'
• Brazil needs to let our swimmers return home immediately
• So now we're launching "neighborhood watch" satellites

• The Note
• 2 Women in Same Raft as 10-Year-Old Boy Killed on Kansas Waterslide Speak Out
• Applications for Unemployment Benefits Fall to 262k
• Death Toll Rises to 13 in Louisiana Flooding
"I must be honest. I can only read so many paragraphs of a New York Times story before I puke." -Rush Limbaugh
• U.N. Admits Role in Starting Haiti Cholera Epidemic
• A Campaign Rookie, but a Veteran of Political Warfare
• Voting Rights Success? Not So Fast
• New York's Subterranean Layer Cake of Infrastructure
• To Millennials in Seattle, the Future Is Looking Scary
• Acclaimed 'Birth of a Nation' Is Cloaked in Controversy
• Prison inmates produced defective combat helmets for U.S. soldiers
• Accounts of transaction suggest $400M payment to Iran was ransom
• Obama gets update on deadly Louisiana floods, heads back to golf course
• Federal judge declares 'black lives matter' in court
• Five years on, Obama's push to oust Syria's Assad proves uniquely futile
• Clinton promises to tax the rich to pay for multibillion-dollar progressive agenda
• Experts Clash on Age of Land Bridge Connecting Americas
• Haunting portrait of bleeding Syrian boy rescued from airstrike rubble shows horror of war
• Federal prisoners made more than 100,000 defective helmets for U.S. military
• Trump goes to war against media
• Trump: 'They will soon be calling me MR. BREXIT'
• House panel to probe claims of Clinton perjury
• Trump's new campaign manager vows to let Trump be Trump
• Is Putin playing Trump like he did Berlusconi?
• How Donald Trump lost the summer
• Does the Trump Campaign Realize It's Losing?
• Trump Has Decided To Live in Breitbart's Alternative Reality
• The Libertarian Trump?
• Fewer Californians were uninsured in 2016, but medical costs remain a concern for many
• Skelton: Gov. Brown's attempt to save the planet and his bullet train won't fly
• If Trump won't pay his bills, will he pay America's?

• Haunting image of Syrian boy in the midst of war
• Trump staff shakeup
• US Swimmer drama
• CA wildfires

• One woman's extraordinary escape from Islamic State
• Exclusive: Monte dei Paschi CEO, former chairman under investigation – source
• Jobless claims fall more than expected as labor market firms
• U.S. Federal Reserve launches Facebook page
• Post Politics Blog


• Trump's new campaign chief likely to amplify his nationalist message
• Trump suggests racial profiling and says of Orlando shooter's father, 'I'd throw him out'
• Amy Schumer caught in nasty crossfire after comedy writer's rape comments rile feminists
• Trump aides: Candidate felt 'boxed in' and 'controlled' by people who barely knew him


• US Approval of Congress Improves, but Still Low at 18%
• US Education Ratings Show Record Political Polarization
• Bringing Education Back to Its Roots
• Clinton Allies Say They're Ready for Rough Race
• Steve Bannon's Plan to Free Donald Trump and Save His Campaign
• Kellyanne Conway Takes on Toughest Role Yet: Trump Whisperer
• Joe Biden Welcomed to Serbia With Massive Rally For Trump
INVESTOR'S BUSINESS DAILY
• Brexit Fears Weren't Overblown — They Were Flat-Out Wrong
• NY Fed's Dudley: September Hike Possible; Markets Too Complacent
• #NeverTrump Crowd Is Not To Blame For Trump's Failing Campaign
• The Trump 'Breitbart & Ailes' Campaign Shake-Up Further Exposes Primary Media Coverage as a Fraud
• Eric Bolling Can't Be Bothered With Silly Things Like Your Accurate Polling Data
• O'Reilly, Beck Collide on Paul Manafort's Questionable Foreign Interests
• Climate Change Shock: Global warming happened long before man started burning fossil fuels
• Al Gore Blames Deadly Louisiana Floods On Global Warming Just As New Studies Debunk His Claim
• The Boston Globe Editorial: Clinton Foundation Should Stop Accepting Funds
• Poll: Washington Insiders Prefer Clinton over Trump by 40 Percent
• Hacked Soros Memo: $650,000 to Black Lives Matter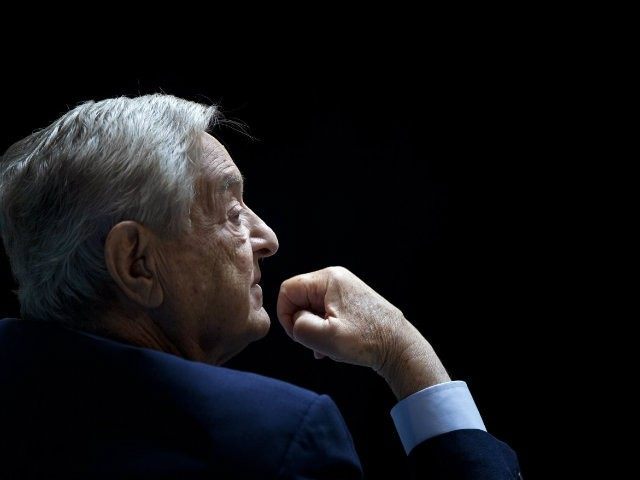 • Report: Weiner Caught Sexting Again
• Brother Informed FBI About Iranian Refugee Who Joined ISIS
• How Donald Trump's New Hire Finally Killed GOP Unity
• How Paul Manafort Helped Create Chaos In Ukraine

• RCP Blog
• Real Clear Markets
• How the Trump-Bannon Alliance Took Shape
• Trump on Debating Clinton: "I Like Being Off The Cuff"
• Trump Staff Shift Elevates GOP Leaders' Archenemy

• Hillary Would Give Us a Disastrous Third Obama Term
WALL STREET JOURNAL: OPINION JOURNAL
• Best of the Web (James Taranto)
• The Aetna Mugging
• Law and Order: Trump Unit
• The Diversity Police Raid the Boardroom
• Trump Will Be Trump
• US Held Cash Payment Until Iran Released Prisoners
• Clinton Pushed From Left and Right on Health Care



• Blogs: The Corner | Media Blog | Frum's Diary | Mark Levin | Sixers
• Where's the Letter from Democratic Security Officials Opposing Hillary?
• The Tragic Transgender Contagion
• Aetna Out

• Will Republicans Abandon Free Market Economics?
• Shock: Legislature Does Right Thing on a Liberty Issue!
• Hillary Watch: Who Fact-Checks the Fact-Checkers?



• NYT Bias by Omission Helps Clinton Campaign and Obama Legacy on Coal
• The Silent Slaughter: Media Turns Its Back on Christian Genocide
• The New Yorker Assumes 'Libtard' Is Rush's 'Favorite Epithet'; Ann Althouse Proves He's Never Said It on Air
• Syria's Continuing Humanitarian Disaster Seen in Child's Face
• Gallup: 18% Approve of Way Congress is Handling Its Job
• Obamacare Critic: 'Premiums Are Going Up, Up, Up'
• Wyoming Supreme Court Will Rule on Removing Judge for Saying She Would Not Do Same-Sex Weddings
• Obama to Bypass Congress, Unilaterally Raise Death Tax



• Cokie Roberts Blasted for Calling Trump Voters 'Morally Tainted'

• Uncommon Sense: 'Sure, Let's Hire All the Refugees'
• Forgotten Casualties of the Left's War on Coal
• Must Watch: Milwaukee Man Speaks Truth About the Riots
• Migrant merry-go-round: 900 people are evacuated from three illegal camps in Paris
• GOP lawmakers slam Obama for 'reckless' decision to release terror suspects from Guantanamo
• For the sake of Aleppo's children, we must try again to impose a no-fly zone in Syria
• Trump promises to make America great again. But his economics are an ill-thought out, uncosted mess


• Trump says he'll be known as 'Mr Brexit' despite poor poll showing
• As Clinton woos Republicans, Sanders' faithfuls fear they will be forgotten
• Former Bush White House press secretary offers blunt assessment of election
• Trump: Soon you will call me 'Mr. Brexit!'