• Dozens Dead in Italian Quake
• Facing High Labor Costs From Minimum Wage Hikes, Chicago Restaurant Closes
• 5 States, Nearly 700 Counties Don't See 'Choice and Competition' Promised by Obamacare
• Judges Put Election Reforms in Wisconsin on Hold, Except for Voter ID
• North Carolina School District's Anti-Bullying Policy Promotes Transgender Agenda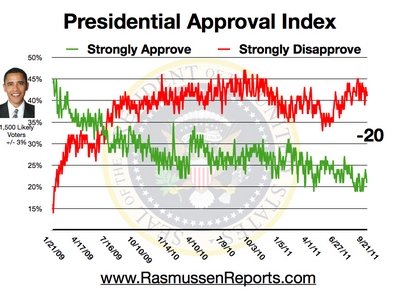 • Presidential Approval Index Tracking Poll
• Americans Think Government Should Protect Businesses More
• Did The Olympics Damage America's Image?
• Beltway Confidential
• Clinton's Inescapable Cloud of Corruption – Lisa Boothe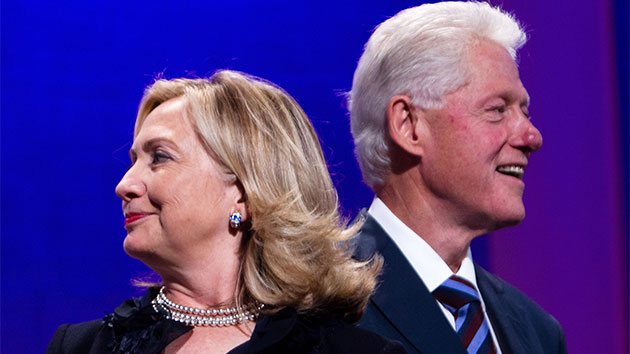 • Emails: Top Hillary Aide Was Researching Drug That Treats Parkinson's, Alzheimer's
• Emails Show Ties Between Hillary Clinton And Followers Of Controversial Turkish Cleric
• This Is One Of The Biggest Pending SCOTUS Cases You Haven't Heard Of
• Emails Show Huma Used To Put Hillary Down For Nap Time
• Page Six
• Hillary's a terrible liar and it could doom her presidency
• Yazidi sets herself on fire to avoid ISIS sex slavery
• Commercial flights are too 'burdensome' for Clinton
• Huma Abedin's mom problem


• China's Covert Weapons Procurement Revealed in Florida Case
• Obama Admin Won't Tell Congress How It Paid Iran $1.3 Billion in Taxpayer Funds
• NLRB Ruling Allows Grad Students at Private Universities to Form Unions
• CBS: Trump's Call for Special Prosecutor 'Strikes Fear' in Hearts of Clinton Allies
• One-Third of U.S. Will Have Only One Insurer Offering Obamacare Plans in 2017
• Army Fails to Take Advantage of Virtual Training
• Reuters poll: Hillary back up to 12-point lead, 45/33
• Hillary Clinton may just be running out the clock
• Clinton University: Bill pocketed $17.6 million from for-profit college Hillary assisted and now demonizes
• State Department won't confirm details of $1.3 billion payment to Iran despite it being found on a government website

• The Note
• 'Softening' of Donald Trump
• Trump's Evolving Immigration Plan Compared to Clinton, Obama
• Many Donors to Clinton Foundation Met With Her at State
• Trump Aides Covertly Fought Freeing of Ukraine Prisoner
"I must be honest. I can only read so many paragraphs of a New York Times story before I puke." -Rush Limbaugh
• Think Hillary Clinton Will Win in a Landslide? Don't Bet on It
• Democrats Have 60 Percent Chance of Retaking the Senate
• Sanders's New Political Group Is Met by Staff Revolt
• Liberal, Moderate or Conservative? See How Facebook Labels You
• Bill Nye, 'The Science Guy,' admits climate 'deniers' have been 'surprisingly successful'
• Donald Trump open to 'softening' deportation stance, promises border wall
• Hillary Clinton ducks press and voters, hangs with celebrities at fundraisers
• Trump rebounds in polls after campaign overhaul
• 6.2-Magnitude Earthquake Strikes Central Italy
• Clinton Foundation got $156M from private donors while Hillary was secretary of state
• Unsecured Wi-Fi network named 'Clinton Email Server' created for Donald Trump rally

• The Briefing Room
• Trump, GOP see gold in Clinton Foundation attacks
• Coulter: 'No hope for any Republican winning another election' if Clinton wins
• Huma Abedin's ties to the Muslim Brotherhood

• Defense industry bucks tradition with donations to Clinton
• Hillary Clinton's run-out-the-clock strategy
• Meet the Democrats tacking right while their party shifts left
• Carson calls on 'elderly' Trump, Clinton to release new medical records
• Clinton asks Romney's allies for cash to stop Trump
• Clinton takes anti-Trump Olympics strategy into NFL season
• Today's Standard
• Obamacare Website No Longer Addresses 'You Can Keep Your Doctor'

• Can Donald Trump really round up and deport 11 million people?
• California's climate change law clears a big hurdle after lobbyists crank up pressure
• Clinton Foundation draws scorn on the campaign trail



• Italy earthquake kills dozens, reduces towns to rubble
• Blacks question Trump outreach delivered to white audiences
• Horrified by Trump, Democrats getting nostalgic about Romney
• Turkey in cross-border operation to free IS-held Syrian town



• Trump suggests potential softening in hardline position on immigration
• Clinton leads Trump by 12 points in Reuters/Ipsos poll
• In attacking Clinton foundation, Trump seeks a Republican rallying cry
• Clinton details plans to boost small businesses



• Post Politics Blog


• Powerful earthquake rocks Italy, killing at least 73
• $50,000 tickets to dine with Clinton spotlight a vulnerability for her campaign
• Inside Trump's new strategy to counter the view that he is racist
• Did Trump make donations for flood relief in Louisiana? Here's what we know.
• Nearly Half of Blacks Treated Unfairly 'in Last 30 Days'
• In U.S., Support for Decreasing Immigration Holds Steady
• Secret Cameras Record Baltimore's Every Move From Above
• Here Are the Ways Employers May Be Shortchanging Your 401(k)
• ISIS Tosses Four More Gay Men from Top of Mosul Building
• Wikileaks: 67 Emails Between Hillary and Chelsea Clinton under HER FAKE NAME "Diane Reynolds"
• Even Aussies are Beginning to See Liberal Media Bias #WheresHillary Trending #1 Globally
INVESTOR'S BUSINESS DAILY
• Political News & Commentary: Andrew Malcolm
• The Rogue EPA's Shocking Disregard For The Law
• The Clinton Foundation: Hopelessly Corrupt Or Just A Lousy Charity?
• Clinton Email Scandal: Is Hillary's Cover-Up Unraveling?
• CNN's Stelter on Tantaros Lawsuit: 'Tremendous Amount of Skepticism Within Fox News'
• Majority of People Who Met With Hillary at State Dept Had Donated to Clinton Foundation
• 'Floods are not increasing': Dr. Roger Pielke Jr. slams 'global warming' link to floods & extreme weather How does media 'get away with this?'
• Cher Compares 'Idiot' Donald Trump to Hitler at Clinton Fundraiser
• Tyler Perry Defends All-White Cast In New TV Show: 'People Are People'
• Clinton Raises Cash at Justin Timberlake's House
• Hillary Collects Hollywood Cash at Haim Saban's Beverly Hills Mansion
• Leo DiCaprio-Hillary Clinton Money 'Laundering' Street Art Appears in LA
• Schwarzenegger Replaces Trump in First 'New Celebrity Apprentice' Clip
• Hey, Donald Trump: Please Don't Try to Reach Out to Muslims
• Old Trump: Mexicans Are 'Rapists.' New Trump: They're 'Great People!'

• RCP Blog
• Real Clear Markets
• Priebus: Shakeup Will Push Trump Past Clinton – Caitlin Huey-Burns
• Looking Back at Obama's Foreign Policy – Michael McFaul
• Trump's Schedule Has Republicans Seeing Red – Rebecca Berg
• Trump Shares Stage With Border Patrol, Mothers Of Those Killed By Illegals: "Your Homes Are Not Safe"
• Obama, the Worst President Ever, Except Maybe for Hillary
WALL STREET JOURNAL: OPINION JOURNAL
• Best of the Web (James Taranto)
• Trump Turned Down NAACP's Invitation. Smart Move – Jason Riley



• Blogs: The Corner | Media Blog | Frum's Diary | Mark Levin | Sixers
• The Left Wins because It Fights Politics on the Field of Morality
• Hypocrisy on Presidential Golf Is Out of Bounds
• The Great Ignored Agenda
• Shocked by Segregation

• Hispanic TV Conceals Key Details of Trump's Stance on Immigration
• Time Columnist Lovingly Imagines Denying the Vote to People Over 65
• NBC's Andrea Mitchell Plays Defense for Clinton Foundation
• ABC: More Time to Clinton Health Talk and Trump Than Charity Scandal
• ESPN's 'The Undefeated' Turns Lochte into Symbol of White Privilege
• CNN's Rye Reminded of Slavery by Trump's 'Make America Great Again'
• Obama on Louisiana Visit: 'Nobody Gives a Hoot Whether You're Democrat or Republican'
• Foreign Election Observers in U.S. to Increase Tenfold From 2012
• State Dept. on Iran Payment Details: 'There Are Reasons For Us Withholding This Information Confidentiality'
• Biden: 'Terrorism Is Not An Existential Threat' to America
• WH Defends Biden After VP Told Foreign Leaders Not to Take Trump Seriously
• Trump: We're Going to Follow Immigration Law, But 'There Certainly Can Be a Softening'



• Hillary Camp Blasts AP Report on Donor Access: 'Distorted, Flawed'
• Ben Carson: Both 'Elderly' Candidates Should Release Full Health Reports
• Softening Trump Retaining Hard Stance on Mexican Wall
• Democrats Getting Nostalgic About Romney

• Former Gitmo Detainee Arrested as Top ISIS Recruiter
• Kerry Panders to Islam After Terrorist Stabs Two in Virginia
• White Guys Beaten By Group Chanting 'Black Lives Matter'
• Baltimore Votes To Keep Schools Open On Muslim Holidays
• Ben Carson calls Clinton AND Trump 'elderly' and says they should release their medical records
• Hillary camp launches desperate defense after calendar reveals Clinton Foundation donors got face-time when she was secretary of state
• Italy earthquake: 'At least 73 dead including many children'
• In Donald Trump's America, the utterly bizarre suddenly seems believable


• Air pollution threat hidden as research 'presumes people are at home': study
• 'It's a catastrophe': low-income workers get priced out of California beach city
• One of the biggest problems with Obamacare is only getting worse