• What Donald Trump Knew About Undocumented Workers at His Signature Tower
• District of Columbia School's 'Green Academy' Selling False Hope With Renewable Energy Training
• Losses in Recent Lame-Duck Sessions Fuel Conservative Wariness
• Under Obama's New Enforcement Program, Fewer Illegal Immigrants Being Captured for Deportation
• What a School Letting Students Opt Out of Pledge of Allegiance Says About Our Patriotism
• Doctors Sue Obama Administration for Forcing Them to Perform Gender Transition Procedures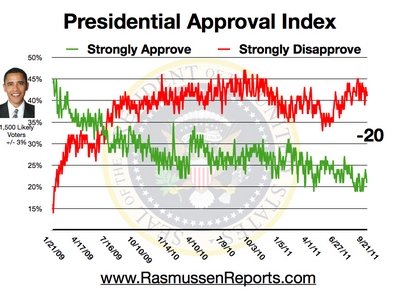 • Presidential Approval Index Tracking Poll
• Americans Think Government Should Protect Businesses More
• White House Watch: Clinton 42%, Trump 38%, Johnson 9%, Stein 2%
• Beltway Confidential
• Why are so many white men angry?
• Is It Easier To Buy A Gun Than A Book?

• Assange: Wikileaks Will 'Absolutely' Release 'Significant' Hillary Documents Before Election
• Black Lives Matter Has Officially Cost Mizzou 2,100 Students
• Leaked Soros Strategy: 'Globalization' Will 'Increase Migration Pressures In Coming Decades'
• Obama Admin Stands By Claim Obamacare Is Making Health Care More Affordable
• Page Six
• Covering Up the $1.3 Billion Payoff to Iran – Seth Lipsky
• The great White House vacation hypocrisy
• Clinton says 'there's smoke, but no fire' at foundation
• Hillary's worst scandal is that she really thinks she's clean


• Feds Spend $1 Million for Refugees to Become Farmers
• Clinton Bundler Partnered With Malaysian Fund Under Investigation for Embezzling $3 Billion
• CBO: Federal Debt to Hit $28.2 Trillion Over Next Decade
• Pierson: Trump Didn't Change Immigration Position, Just 'Changed the Words That He Is Saying'
• University of Chicago rolls out alarming message to "safe space" advocates
• Can we talk about Hope Solo being suspended for a moment?
• Oregon is replacing coal power with wind. Let's see what happens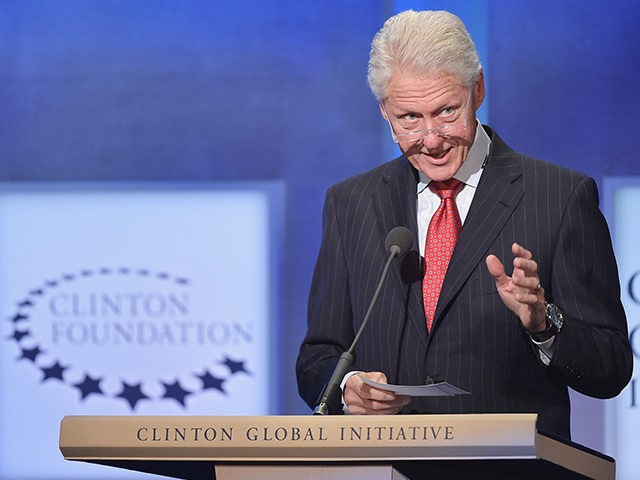 • The Note
• ISIS Hostage Kayla Mueller's Heartbreaking Proof of Life Video
• Trump Campaign Head Draws Contrast With Rubio
• Leader of British Movement to Leave EU Joins Trump at Rally
• Bill Clinton Defends Embattled Family Foundation
"I must be honest. I can only read so many paragraphs of a New York Times story before I puke." -Rush Limbaugh
• A Conflicted Trump Has a New Goal: Stick to the Script
• Black Voters Don't Recognize Trump's View of Their Lives
• Republicans Are Gaining in Race for Registered Voters
• Trump Calls Clinton a Bigot as British 'Brexit' Leader Stumps for Him
• Hillary Clinton haunted by her own 'pay-to-play' attacks against Obama
• Born gay or transgender: Little evidence to support innate trait
• State university hosts 'Stop White People' training: Report
• Trump may add not lose supporters if he backs off mass deportation plan
• Potentially Earth-Like Planet at Proxima Centauri Is Closest Ever
• Biden expects Guantanamo to close before Obama leaves office
• Trump is actually ahead of Clinton, but polls don't show that because they're rigged, campaign manager says

• The Briefing Room
• Hard-liners shrug off Trump's softer tone on immigration
• Trump camp 'confounded' with Clinton's 'alt-right' attack
• Spokeswoman: Trump not changing immigration stance, just his words

• Clinton aims to deny Trump's pass at normalcy
• Ethicists scoff at Clinton Foundation transition plan
• Trump's allies squirm on immigration shift
• Trump gnaws at shorter leash
• Team Cruz on Trump's immigration shift: Told you so
• Future of Times-CBS News poll is up in the air
• Today's Standard
• Are the Polls Biased Against Trump?

• Clinton takes aim at Trump's ties to 'alt right' world of radical conservatives
• Hillary Clinton is exploring the outer limits of fundraising like no presidential nominee ever has
• On illegal immigration, Trump supporters have views out of step with most Americans, poll says



• Welcome to the Trump-Clinton conspiracy election
• Turkey: US says Syria Kurds are pulling back in north Syria
• Italian quake death toll rises to 241, anguish mounts
• AP-NORC Poll: Gender matters, but does it hurt or help?



• Exclusive: Clinton leads Trump in key swing states, would likely win election – poll
• Clinton to accuse Trump of embracing nativist political movement
• Brexit leader Nigel Farage addresses Trump rally, bashes Clinton
• Tech firms' encryption foe struggles for U.S. Senate re-election
• Companies made deals that could run afoul of US whistleblower rules



• Post Politics Blog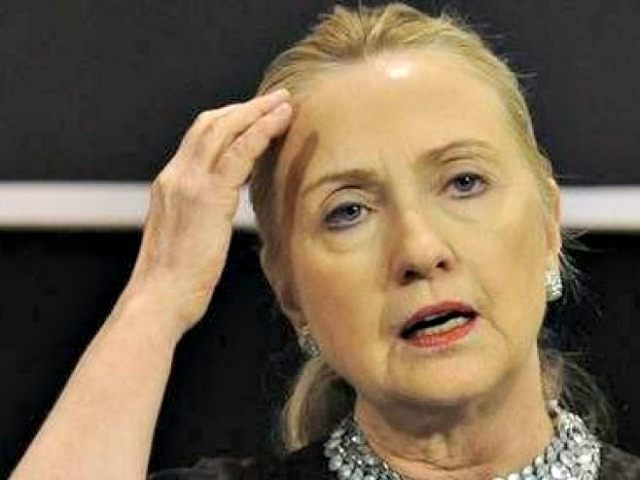 • Poll finds rejection of many of Trump's views on immigration
• How Trump got the story on Clinton Foundation donors all wrong
• Is Rudy Giuliani okay?
• Why Hillary Clinton's shadiness won't be fatal

• Five Insights Into U.S. Parents' Satisfaction With Education
• Fewer U.S. Workers Report Making Less Money
• Walmart's Out-of-Control Crime Problem Is Driving Police Crazy
• We're Paying CEOs All Wrong
• Wikileaks: 67 Emails Between Hillary and Chelsea Clinton under HER FAKE NAME "Diane Reynolds"
• Muslim Refugee Collects Welfare for 4 Years Before Leaving US to Join ISIS
• Mizzou Loses Nearly One-Quarter of Freshman Class Thanks to Black Lives Matter
• New Report Finds Obama Assisted Khamenei Regime to Crush Rebellion Hundreds Died, Thousands Were Imprisoned
• Clinton Anti-Poverty Plan with No New Jobs and More Government Handouts Falsely Claims to Help Republicans more than Democrats
• Nigel Farage SLAMS Obama at TRUMP Rally in Mississippi: "He Talked Down to Us. He Treated Us as if We Were Nothing!"
• TRUMP Donates $100,000 to LA Flood Victims Hillary Takes Selfies with Justin Timberlake
INVESTOR'S BUSINESS DAILY
• Political News & Commentary: Andrew Malcolm
• Federal Deficits Explode Is Anyone Paying Attention?
• The Rogue EPA's Shocking Disregard For The Law
• Undercovered: How the UN Works to Get Women to Open Up About Domestic Abuse
• In Phone Interview, Clinton Brushes Off Lack of Press Conferences: 'I'm Talking to You Right Now'
• Weather Channel Founder Warns Gore May 'Win' Climate Debate in 2016 Gore May 'Declare Victory'
• AFI Cancels 'Birth of a Nation' Screening Amid Nate Parker Rape Controversy
• Sanders Supporters Still Angry at Sarah Silverman
• Renee Zellweger: "Why Are We Talking About How Women Look?
• CA Legislature Approves Bill to Fight Ageism in Hollywood
• Harry Belafonte Questions Timing of Nate Parker Rape Case Coverage
• WikiLeaks Plays Doctor, Gives Hillary Clinton Fake Disease
• EpiPen Maker Lowers Price After Outrage

• RCP Blog
• Real Clear Markets
• Clinton Defends Foundation: Smoke, But No Fire – Alexis Simendinger
• Can Trump Have It Both Ways on Immigration?
• Massachusetts' Attack on Independent Voters – Greg Orman
• Clinton on Foundation: "A Lot Of Smoke And There Is No Fire"
• Obama, the Worst President Ever, Except Maybe for Hillary
WALL STREET JOURNAL: OPINION JOURNAL
• Best of the Web (James Taranto)
• Old Trump, New Tricks – Fred Barnes
• The Disconnect Beneath the Praise for U.S. Military – Kori Schake
• Anaphylactic Political Shock



• Blogs: The Corner | Media Blog | Frum's Diary | Mark Levin | Sixers
• A Public Option Would Cause More Problems for Obamacare's Private Insurers, and That's Probably the Point
• The Politics of Anaphylaxis
• Bill Nye Isn't a Scientist He Just Plays One on TV
• Diversity: History's Pathway to Chaos
• The Joseph Project: In Wisconsin, a Path out of Poverty
• Europe's Welfare States Try Welfare Reform

• Rebooting Britain and Missouri



• Soros Actually Gave $1.5 Mil to Cover Up Planned Parenthood Scandal
• Nighly News to the Left of Morning Joe in Latest on Clinton Scandal
• Nets Skeptical of McCain Health in 2008, Worried About Mental Fitness
• NBC Waves Good Bye to Clinton Foundation Pay-to-Play Scandal
• ABC, CBS Omit CEO in EpiPen Outrage Is Democrat Senator's Daughter
• Wire Transfer? Check? Cash? State Dept. Won't Discuss 'Mechanics' of $1.3B Payment to Iran
• 'Climate Change' Named As One of Biggest Threats to America's National Parks
• Government: New 700,000-Word Regulation is Good for You
• Clinton: 'My Work As Secretary of State Was Not Influenced by Any Outside Sources'



• Trump Backing Down on Plan to Deport Illegals: 'We Work With Them'
• AP-NORC Poll: Gender Matters in Clinton-Trump Contest
• WikiLeaks' Assange: 'Unexpected Angles' in Upcoming Clinton Releases
• Trump: Clinton a 'Bigot' Who Only Wants Votes

• 12 Dead, 36 Injured in AU Afghanistan Terror Attack
• Obama's $38.8M Plan To Replace 2% of Lost Mining Jobs
• Syrian Christians Aid Muslim Refugees in Aleppo
• Reality Check: We've Got Bigger Problems Than a Lying Swimmer
• Nigel Farage joins Donald Trump on stage
• Is Trump actually Winning?
• Clinton defends charitable foundation after reports she met with dozens of donors while Secretary of State
• How the Clinton Foundation asked Hillary aide for favours at State Department


• Half of staff quit Sanders legacy project before it begins
• Trump's Mississippi visit is story of his campaign: focused on money, not votes
• Clinton will accuse Trump of embracing a racist movement in a speech today