• I'm a Young Black Man and I Support Donald Trump
• Unlike the NFL's Colin Kaepernick, Frederick Douglass Loved 'The Star-Spangled Banner'
• Gun Ownership, Concealed-Carry Permits Up Among Women and Minorities
• I'm an African-American Woman. Here's My Advice to Conservatives Wooing My Community.
• The Dumbing Down of College Curriculums
• Should Police Be Able to Take Property Without Charging Owners With a Crime? One Sheriff Race Shows Split on Issue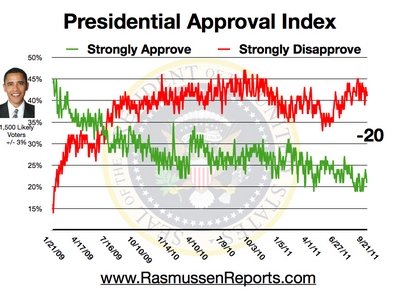 • Presidential Approval Index Tracking Poll
• Would You Buy A Used Car from Hillary Clinton or Donald Trump?
• Most Favor America First Foreign Policy, Think Obama Disagrees
• Beltway Confidential
• The good in Trump's tax plan is held hostage by the bad
• Don't bet on Trump: Here's why

• Hillary's Closest Aides Worried About Who Had Access To Her Email Address
• 1999: Jesse Jackson Praises Trump's Commitment To Minorities, 'Under-Served Communities'
• The Premise Of One Of Hillary's Favorite 'I Helped The Children' Stories Is Totally False
• Baltimore Residents Beg Police To Protect Their Neighborhoods
• Page Six
• Next US Prez Won't Be Able to Ignore Growing Middle East Turmoil
• Texts reveal Anthony Weiner knew his marriage was 'busted'


• EPA to Collect Employee Data on Sexual Orientation and Gender Identity
• Navy Can't Prove That Green Energy Projects Save Money
• Did Hillary give "face time" at State to a suspected terror funder?
• Obama to sign treaty without Senate approval?
• FBI: Foreign hackers gained access to two state election systems
• Administration announces new Obamacare rules as media admits the program is in trouble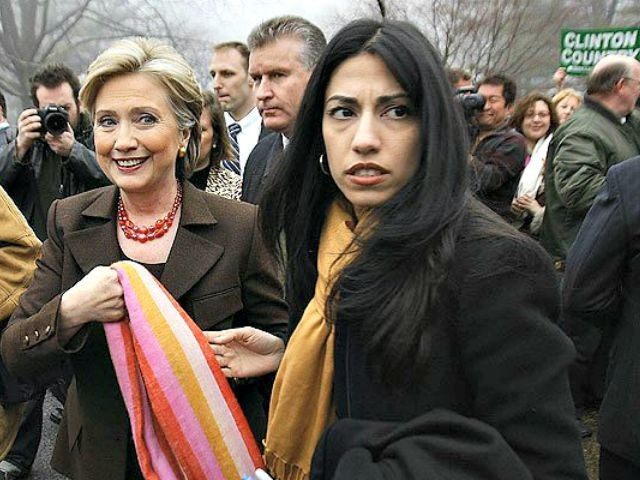 • The Note
• Trump's Deportation Waffle Highlights Campaign Weaknesses
• Longtime Aide Huma Abedin Like 'Second Daughter' to Clinton
• Kasich Back in New Hampshire With Nostalgia, Eye on Future
• Clinton on Debates: 'I Don't Know Which Donald Trump Will Show Up'
"I must be honest. I can only read so many paragraphs of a New York Times story before I puke." -Rush Limbaugh
• Clinton Studies How Best to Ruffle Trump Face to Face
• Weiner's Texts Cast a New Cloud Over Clinton Campaign
• Apple Owes Billions in Back Taxes to Ireland, EU Says
• Wasserman Schultz, Rubio and McCain Are Among the Big Names in Primary Fights
• Huma Abedin distractions hinder Clinton campaign, provide opening for Trump
• White House defends Obama evading Senate on Paris climate deal
• Election systems hacked in Illinois, Arizona: 'The FBI is very much worried'
• White House says Kaepernick 'entitled' to sit during national anthem
• Computers Can Sense Sarcasm? Yeah, Right
• Polls show Clinton's lead narrowing in three swing states
• Hypocritical Donald Trump blasts NFL QB Colin Kaepernick for national anthem protest of 'broken' system

• The Briefing Room
• Clinton camp talking to Trump co-author for debate prep: report
• NYT sees 'ethical imperative' for Clinton to cut foundation ties
• EU rules against Apple in multi-billion dollar decision

• George Soros' quiet overhaul of the US justice system
• Clinton aide Abedin dumps Weiner after more lewd texts
• FBI alert sparks fears that state voting systems are under digital assault
• McCain braces for squeaker in today's primary
• 7 Reasons Why Trump Would Hate Being President
• Trump team: There has always been, will always be a physical wall
• Today's Standard
• Rush on Trump: 'I Never Took Him Seriously' On Immigration

• Clinton on debating Trump: 'I'm running against someone who will say or do anything'
• What does Trump mean when he says he will deport 'criminal' immigrants first?
• Huma Abedin is Hillary Clinton's closest aide, and now she might be a liability



• AP documents 72 mass graves in territory freed of IS
• Trump's deportation waffle highlights campaign weaknesses
• North Carolina warily watching 2 tropical weather systems
• France criticizes Turkish military intervention in Syria



• Trump hovers over McCain, Rubio US Senate re-election contests
• Top Democrat urges FBI probe of allegations Russia seeking to influence US vote
• Special Report: Why an emblematic American city has turned to Trump
• Clinton aide Abedin leaves husband Weiner after sexting report
• California lawmakers pass rape bill inspired by Stanford case



• Post Politics Blog


• Trump woos women and minorities by pitting one group against another
• Trump said he could put several blue states in play. It's clear he can't.
• In gentrifying DC, apartments for large families are disappearing
• A Putin-sponsored October surprise?

• Uninsured Down Since Obamacare; Cost, Quality Still Concerns
• Clinton Hispanic Advantage Smaller Among U.S.-Born Hispanics
• Why Ireland Doesn't Want Apple's $14.5 Billion in Back Taxes
• The $8 Trillion Fight Over How to Rid America of Fossil Fuel
• Clemson University Administrator Stops Man From Praying on Campus "This isn't a free speech area."
• Eagles Rookie Linebacker Myke Tavarres Rescinds Pledge to Sit for National Anthem
• Hillary Clinton Celebrated Confederate Flag Day Every Year as Arkansas First Lady
• EU Corruption It's Not the Law that Matters, It's Who You Know
INVESTOR'S BUSINESS DAILY
• Political News & Commentary: Andrew Malcolm
• Caution: Men (Not) At Work
• Here's A Case Study In How Journalists Protect Hillary Clinton From Bad News
• 49er Legend Jerry Rice Invokes 'All Lives Matter' in Kaepernick Rebuke
• Kerry: Media Should Cover Terrorism Less So 'People Wouldn't Know What's Going On'
• Climate Flip-Flop: 'Global Warming' Will Now Cause LESS Disease
• TV Watchdog Blasts MTV for 'Sexualizing' Women at VMAs
• Beyonc Brings Mothers Of Michael Brown, Trayvon Martin To MTV VMAs Red Carpet
• Giuliani: 'I Saved More Black Lives' than Beyonc
• Dave Chappelle: 'Black Lives Matter is the Worst Slogan I've Ever Heard'
• Hillary Email: Use Late Night Shows to Help Shape Opinions
• NASA: Earth Warming at a Pace 'Unprecedented in 1,000 Years'
• Trump Blames Hillary Clinton for Anthony Weiner's Sexts

• RCP Blog
• Real Clear Markets
• Polling Benchmarks Trump Needs to Overtake Clinton – David Byler
• Granholm: "Nonsense" Weiner Was Close To Any Classified Info Held By Abedin
• Huffington Post Contributor Says He Was Fired For Posting Article About Hillary's Health
• Karma for the Clintons at Last?
WALL STREET JOURNAL: OPINION JOURNAL
• Best of the Web (James Taranto)
• Black Lives Matter to Donald Trump – Heather Mac Donald
• Obama's For-Profit Execution



• Blogs: The Corner | Media Blog | Frum's Diary | Mark Levin | Sixers
• Kaepernick Isn't the Worst
• Why Race Relations Got Worse J.D. Vance

• Tim Kaine Proves Rush Limbaugh's Point



• Don Cheadle Wishes Trump a Painful Death, Gets Away with It
• ABC, CBS Blackout FBI Warning of Election System Hackings
• Rye Denies Black Poverty: 'I'm Not Impoverished,' Friends 'Doing Well'
• Anti-Trump Song Gets Top Billing on Azteca America TV
• Morning Joe's Mika Brzezinski: I Can't Be Objective About Trump
• WH: Obama Wants to 'Ramp Up' Commitment to Admitting Syrian Refugees
• Sheriff Clarke: 455 Murders in Chicago This Year Greater Than Coalition Deaths in Afghanistan Since 2013
• Flashback: Sen. Kaine: 'Constitutional Right' to Access Birth Control
• WH May Designate Some State Voting Systems As 'Pieces of Critical Infrastructure'
• Communist China's Legislative Body Mulls Paris Climate Accord, As Obama Takes the Executive Route



• Citizens United's Bossie: Emails Show Link Between State, Clinton Foundation
• NBC News/Survey Monkey Poll: Clinton's Lead Over Trump Narrows to 6 Points
• FBI: Mass. Man Threatened to Kill President Obama, Attack a Mosque
• Giuliani: I'm Performing a Public Service Asking About Clinton's Health

• Bozell Challenges Univision's Ramos to Debate on Journalistic Ethics
• Reality Check: So Here's What 'Oppression' Means
• Six Years After Obamacare, 11 Percent Remain Uninsured
• WH: 10K Syrian Refugees Welcomed 'More than Month Ahead of Schedule'
• One national poll has Hillary leading by 7 while another has the race Tied
• Humiliated Huma Finally dumps sexting Weiner
• Donald Trump vows to begin deportations immediately if he is sworn in as president
• US to meet target of admitting 10,000 Syrian refugees ahead of schedule


• Harry Reid warns of possible Russian threat to US election
• 'Vitriol in American politics is holding the nation back'