• 2.6 Billion People Could Be at Risk of Zika, Scientists Say
• This Company Lets You Filter Explicit Content From Movies
• Obama Attends Final Economic Summit Amid Concerns of Cronyism, Corruption
• What's Behind the French Burkini Ban
• She Never Committed a Crime. But Albuquerque Seized Her Car, and Won't Give It Back.
• 2 Years Ago, I Thought the War in Ukraine Was Over. I Was Wrong.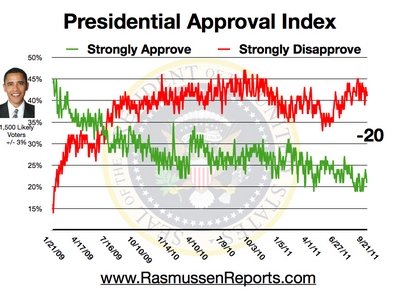 • Presidential Approval Index Tracking Poll
• Americans Still Think Mexico Should Help Pay for Illegal Immigration
• White House Watch: Trump 40%, Clinton 39%, Johnson 7%, Stein 3%
• Beltway Confidential
• Fraternity's lawsuit against Rolling Stone will move forward
• Clinton Foundation exec sought diplomatic passport from Clinton State Dept.

• Donald Trump Takes Lead Over Hillary Clinton In National Poll
• Biden Has Trouble Defending The Clinton Foundation
• These 5 Staff Members Followed Clinton Envoy From State Department To Teneo
• Colin Kaepernick Sits During National Anthem With Hundreds Of Veterans In Attendance
• Page Six
• Penn State faces uproar after plan to honor Joe Paterno
• Cops make another arrest in subway cricket 'performance'
• Huma was planning to leave Weiner before latest sext scandal
• Trump's immigration speech was spot-on but


• Conservatism Trumps Populism
• 94,391,000 Americans Not Participating in the Labor Force
• Feds Spend $499,571 to
'Combat Online Trolling'
• Dowd Mocks Clinton's Avoidance of Media: You Have to Put Her Face on a Milk Carton to Find Her
• Clinton's worst nightmare: The unpredictable Trump emerges
• NYT: State gave Foundation donor access to Hillary in exchange for a private jet ride for Bill
• Harry Reid: Senate Democrats might have to nuke the filibuster to ram through President Hillary's agenda
• Safe space alert: Triggering comedy from the late, great Gene Wilder is a-nearer

• Obama Warns Against Global Warming's Impact on Pacific Atoll
• Black Vote Concentrated, but Key in Trump-Clinton Matchup
• Remaining Clinton Schedules to Be Released by Election Day
• After Immigration Speech, Experts Weigh in on Feasibility of Trump's Plans
"I must be honest. I can only read so many paragraphs of a New York Times story before I puke." -Rush Limbaugh
• Presidential Debate Moderators Are Set, With Lester Holt for the First
• Leaked Script Shows What Advisers Want Donald Trump to Say at Black Church
• Explaining What Donald Trump Wants to Do Now on Immigration
• Hillary Clinton Raised $143 Million in August for Democrats and Her Campaign
• Hillary Clinton didn't press countries to take back their criminal aliens
• Multiple players join Kaepernick in refusal to stand for National Anthem
• Eric Trump questions Clintons' enormous wealth: 'What product were they selling?'
• Detroit police stunned by decision not to prosecute posters of online threats
• SpaceX Rocket Explosion Aftermath Captured On KSC Launch Pad Video
• Donald Trump campaign hires Citizens United prez David Bossie
• Bill Clinton used taxpayer money for Foundation, email server

• While Trump gambles, Clinton plays it safe
• Eric Trump questions Matt Lauer's ties to Clintons
• Clinton sides with Dem leaders on Iran sanctions

• GOP insiders: Trump's trip was a hit
• Clinton's advisers tell her to prep for a landslide
• Is immigration a win for Trump?
• Inside Trump Tower: Facing grim reality
• Latinos for Trump founder warns of 'taco trucks on every corner'
• National poll: Clinton up 7 points on Trump
• Donald Trump strikes a softer tone in Mexico
• Trump plan calls for a major, long-lasting cut in legal entries
• How a bid to overhaul California's energy regulator fell apart on the Legislature's last day of session



• Hermine is 1st hurricane to hit Florida coast in a decade
• Ex-Stanford swimmer leaves jail after serving half his term
• Black vote concentrated, but key in Trump-Clinton matchup
• 300 Syrians leave besieged suburb of Damascus after deal



• Hurricane Hermine hammers Florida, barrels north toward Atlantic Coast
• Clinton announces plan to address 'unjustified' price hikes on life-saving drugs
• Hispanic backers sour on Trump after immigration speech
• Obama visits Midway Atoll, a symbol of his climate, Asia legacy



• Post Politics Blog


• How Trump went from Point A to Point A on immigration
• New polls show a (slightly) closer presidential race
• Barack Obama is now alone in Washington
• How to stop the government's 'unauthorized spending'

• Standard of Living Ratings Rise During Obama Presidency
• Americans' Health Assessments Worsen During Obama Years
• Putin Blasts Trump and Clinton for 'Shock' Campaign Tactics
• Payrolls in U.S. Cool in August as Jobless Rate Holds Steady
• 220 Campaign Events with More than 1.2 MILLION Attendees in One Year
• More NFL Players Join Kaepernick Sit Out National Anthem
• Watch Reince Pribus Bust Biased Anti-Trump FOX News Reporter
• Hillary's Popularity Plummets Among Her Own Supporters
• Belafonte on Kaepernick: 'To Mute the Slave Has Always Been in Best Interest of Slave Owners'
INVESTOR'S BUSINESS DAILY
• Political News & Commentary: Andrew Malcolm
• Trump Outlines the Path for an Immigration Solution – Charles Krauthammer
• Secret iPhone Recordings and Other Insane Things Revealed in NYMag's Takedown of Roger Ailes
• The 2016 Presidential Debate Moderators Have Been Revealed
• Professors tell students: Drop class if you dispute man-made climate change
• Jared Fogle Sues Parents of Child Porn Victim
• Survivors of Aurora Theater Massacre Ordered to Pay Cinemark $700K After Failed Lawsuit
• T.I. BLM Song: Constitution 'Just a F*cking Piece of Paper'
• 'Hillary's America' Getting Theatrical Re-Release Due to Popular Demand
• Yes, There Is a Clinton Double Standard
• US Looks to Beat ISIS Before Obama's Out

• RCP Blog
• Real Clear Markets
• Kaepernick's Fight Against "Racism" – Larry Elder
• Nominees' Families Face Intense Final Weeks
• Biden: Clinton Foundation Will Stop Taking Foreign Donations
• 'Latinos For Trump' Founder Warns Of "Dominant" Mexican Culture: "Taco Trucks On Every Corner"
• Trump Created an Opening; He'd Better Drive Through It
WALL STREET JOURNAL: OPINION JOURNAL
• Best of the Web (James Taranto)
• Can Anxiety Beat Depression in November? – Peggy Noonan



• Blogs: The Corner | Media Blog | Frum's Diary | Mark Levin | Sixers
• A Tough but Sensible Immigration Policy
• Why Now Is the Right Time to Talk about Ethanol
• Trump the Adult Can Win, Trump the Teenager Can't
• The Only Immigration Solution

• Conservative Crackup Redux
• How Driverless Car Technology Can Save Lives



• WashPost Columnist Calling for a Shutdown of Conservative Talk Radio?
• Dowd Surprisingly Admits: If Focus Is on Clinton, 'She Loses' Election
• 7 Things You Didn't Know About The Union that Represents Journalists
• Libs Gone Insane: Fusion Thinks 'Everyone's A Little Queer'
• 94,391,000 Not In Labor Force; Labor Force Participation Stuck at 62.8%
• Pro-Life Advocate: Eugenics Still Practiced Today Through Genetic Screenings and IVF
• Obama Compares Himself to Roosevelt: 'Conservation Has Been a Cornerstone of My Presidency'
• Government Workers Now Outnumber Manufacturing Workers by 9,932,000
• Testimony on ISIS Genocide: Parents Shown Video of Daughters Raped, Tortured Given Body Parts in Bags



• Putin: DNC Hack Was a Public Service, but Russia Didn't Do It
• Dick Morris: Hillary Didn't Count on Four-Way Race
• State Dept. to Give AP All Clinton Schedules Before Election
• Putin Says Russia and U.S. Close to Breakthrough Deal on Syria

• Reality Check: Here Are the FACTS on Illegal Immigration
• 'Who Decided Beyonce was a Role Model?'
• Obama: 'Crops Are Withering,' 'Sea Is Swallowing Villages"…
• Georgetown To Give Preferential Treatment to Descendants of Slaves
• Tim Kaine trashes Trump's tough immigration remarks
• Gaffe-prone Biden blasts Trump Democrats continue to paint the GOP as party of the wealthy
• When are the US presidential TV debates? All you need to know for the Trump vs Clinton showdowns
• Leonardo DiCaprio's charity urged to repay donations allegedly linked to Malaysian 'embezzlement scheme'


• Debate moderators for Clinton-Trump debates announced
• Sanders supporters shift allegiance to Clinton, Trump and Stein