• Don't Believe the New Myths About America's White Working Class
• Why the Media's Portrayal of Carbon Dioxide Is Often Wrong
• How Liberal Judges Took Control of 70 Percent of US Appeals Courts
• How to Talk School Choice and Win
• The Threat of a Lame-Duck Congress
• Why a Nurse and a Pastor Object to Being Forced to Help Abort Babies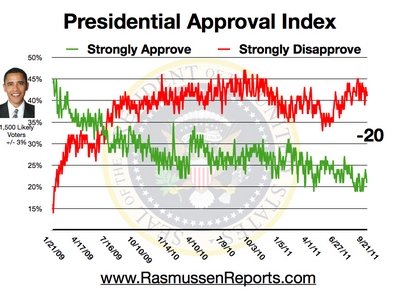 • Presidential Approval Index Tracking Poll
• Do Americans Remember the 'Labor' in Labor Day?
• Obama's Approval Rating Up Again in August
• Beltway Confidential
• Infrastructure: The problem is real, but so are hidden agendas
• 'Blazing Saddles' just restored my faith in America
• From the crazy mixed-up FBI files of Mrs. Hillary R. Clinton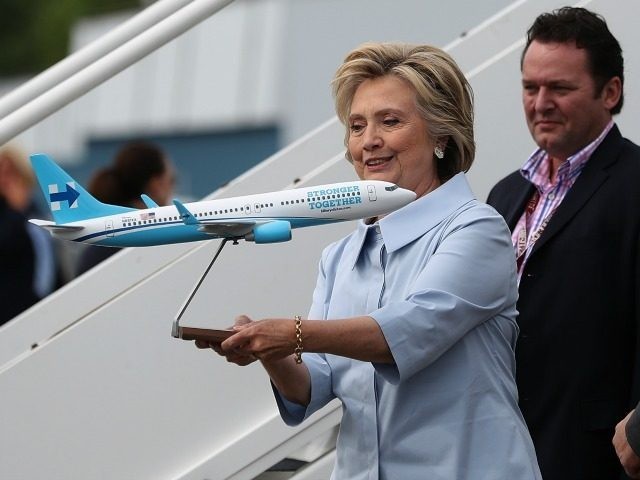 • 'Entirely Apolitical'
• Big Shakeup At Fox News's Evening Lineup. Guess Who Is Leaving
• MSNBC Guest Explains Why The Latest Polls Should Worry Hillary
• Scarborough 'Dumbfounded'
• Page Six
• Europe's post-Brexit slump, the media vs miracles & other notable comments
• Trump takes new lead over Clinton in national poll
• Clinton's campaign manager kept blacklist of potential hires
• Trump needs to make Clinton own Obama's economy
• Why de Blasio hit a wall on stopping traffic deaths


• Firm Founded by Clinton
Chair Reps Corrupt Serbian Oligarch's Business Interests
• Clinton Turned Away High-Level Chinese Defector to Assist Beijing Leaders
• Congress Moves to Block Obama Admin's 'Ransom Payments' to Iran
• Kaine Touts Clinton's Stamina: 'It's Hard to Keep Up With Her'
• Bill Clinton Compares Himself, Foundation to Robin Hood
• Asia Times: China Deploys Construction Vessels at Disputed Reef as Obama meets Xi
• Over 20% of Bayh Staffers Became Lobbyists
• Anthony Weiner Confirms Child Services Investigation After Latest Sexting Incident
• An education: Bill Clinton's $18M cash-in started with a State Department dinner invitation
• Reporter to Trump: How come you don't talk about Obama's birth certificate anymore?
• CNN: ISIS intended Paris attack to be more extensive but two terrorists were delayed in Greece
• Taxpayer-funded Planned Parenthood wrote a bill to jail pro-lifers
• Merkel's immigration policies suffer another blow in regional elections

• The Note
• Trump, Clinton Running Neck and Neck in New Poll 2 Months Before Election Day
• Obama Commits $90M to Clean Up US Bombs in Laos
• Ex-Stanford Swimmer Brock Turner Registers as Sex Offender
• Clinton Unleashes Allies on Trump as Election 2016 Hits Home Stretch
"I must be honest. I can only read so many paragraphs of a New York Times story before I puke." -Rush Limbaugh
• Caught in the crush
• Clinton and Trump Begin Final Sprint to Election Day
• A Non-Contest at the World Bank
• Obama Unlikely to Rule Out First Use of a Nuclear Weapon
• Clinton team may be guilty of obstruction of justice: GOP chairman
• Obama disrespected on final Asia trip
• Sketchy government statistics undermine illegal immigration debate
• Are Iron Maidens Really Torture Devices?
• Trump beating Clinton 45%-43% in national poll, giving new hope to GOP nominee's campaign
• Philippine president Rodrigo Duterte expresses 'regret' for disparaging Obama with 'son of a b—h' comment

• The Briefing Room
• 9 Senate seats most likely to flip
• 50-state poll shows 2016 election could redraw map
• Al Gore is 2016's missing man

• Clinton and Ryan insiders brace for impasse
• Has Trump hit his ceiling?
• For Warren and her allies, a fight over Clinton's hires
• Today's Standard
• Who's the Greatest?

• White House considers ending for-profit immigrant detainee centers but critics say it could add billions to the cost
• Duterte expresses regret for his Obama insult. But he's always had a way with words
• There are nine weeks until election day. Here are the California congressional races we're watching



• Obama vows to tighten sanctions on North Korea
• Trump and Clinton clash over national security
• Divided America



• Clinton rejects Mexico invitation after Trump's diplomatic ruckus
• Philippines scrambles to soothe tensions
• Wall Street rises on lower rate-hike odds, merger activity
• Construction worker shortage weighs on hot U.S. housing market



• Post Politics Blog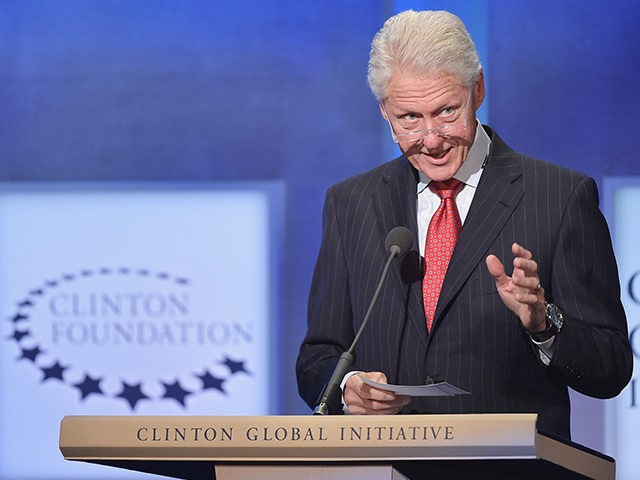 • 'Honorary' job at for-profit college paid Bill Clinton millions
• 50-state poll shows why Clinton holds the advantage over Trump
• Trump dismisses questions about improper gift to Florida attorney general
• 4 Pinocchios for claim that Hillary Clinton was fired during the Watergate inquiry


• Record Low in GOP See Candidate Who Would Be Good President
• Standard of Living Ratings Rise During Obama Presidency
• Ask Colorado Whether Infrastructure Spending Works
• Saudi Arabia Said to Weigh Canceling $20 Billion of Projects
• Hillary's Mysterious Handler Pops Up on Plane During Coughing Fit
• ABC Crank Melts Down During Milo Yiannopoulos Interview Calls Him an "Idiot"
• Hillary Finally Appears, Coughs Her Way Through Two Events, Drinks 'Special' Water and Will Soon Disappear Again
• Illegal Immigrants Tell Border Agents "Obama Said It Was OK to Come"
• Donald Trump Releases Statement on Passing of His Friend and Supporter Phyllis Schlafly
INVESTOR'S BUSINESS DAILY
• Political News & Commentary: Andrew Malcolm
• Patent Office Workers Defraud Inventors Of Millions Of Dollars
• The Fraud Of Full Employment
• Clinton Email Scandal: A Catalog Of Lame Excuses From The FBI Report
• Trump Starts Acting Presidential, But Is It Too Late?
• Hillary Clinton FBI Notes Didn't Really Show 39 Times Hillary 'Couldn't Remember'
• Greta Van Susteren Abruptly Leaving Fox News After 14 Years
• UMass RAs Declare Harambe Jokes a 'Microaggression,' Attack on Black Community
• Warmists rejoice: 'Breakthrough as US & China agree to ratify UN Paris climate deal'
• Shock: CNN Poll Shows Trump Now Leading Hillary Clinton
• Black Lives Matter Close London Airport As 'Pollution Is Racist'
• Carlson/Ailes lawsuit
• Veiled Muslim mothers prevented from entering French school
• Bill Clinton hangs out with Beyonce on her birthday
• Will Congress finally fight Zika?
• The man who made Trump hate Mexico

• RCP Blog
• Real Clear Markets
• Full Plate, Little Action Expected as Congress Returns – James Arkin
• Clinton Takes Questions From Press: "How Was Your Labor Day Weekend?"

• Biden: Hillary Clinton Knows She Has a Trust "Problem"
• Bill Clinton: Clinton Foundation Like Robin Hood, Except We're Not Robbing Anybody
• Trump Created an Opening; He'd Better Drive Through It
WALL STREET JOURNAL: OPINION JOURNAL
• Best of the Web (James Taranto)
• Even Worse Than Clinton's Emails – William McGurn



• Blogs: The Corner | Media Blog | Frum's Diary | Mark Levin | Sixers
• Despite the Left's Excuses, Clinton Violated the Law – David French
• Trump, Conservatives, and the 'Principles' Question – Dennis Prager
• California Democrats Suddenly Think Mandatory Minimums Are a Good Idea
• Yes, Congress Has the Power to Impeach Hillary Clinton
• The Virtue-Mongers

• Think Obamacare Is Broken Now? Wait Till Hillary 'Fixes' It.



• Alli & Kat Slam Liberals: Where Are 'Safe Spaces' For ISIS Victims?
• Ignoring Facts, NYT Fights 'Far-Right' Islamophobia at Home and Abroad
• The Left Eats Itself: Mark Ruffalo Slammed for 'Transphobic' Casting
• Blatant Media Inaccuracy Caused the 2000 Recount Frenzy
• FBI: Clinton Brought Personal Mobile Devices Into Area Where They Are Prohibited
• Insulting Obama–Not Rape Victims, Pope–Costs Philippines President Meeting With Obama
• Obama: 'We're Joining With Laos to…Bring More Healthy Meals to Children in School'
• Obama: Colin Kaepernick 'exercising his constitutional right' not to stand for national anthem at football game
• LA School Offers 'Restorative Interventions,' 'Healing Circles'
• FBI 'Unable to Acquire' Any of Clinton's 13 Mobile Devices; Aide Says He Smashed 2 With Hammer



• Gretchen Carlson Settles for $20 Million in Roger Ailes Sex Harassment Suit
• Greta Van Susteren Will Leave Fox News Channel
• CNN Poll: Trump Leads Clinton By 2 Points
• GOP: Clinton, Aides Have 'Forced Amnesia' on Emails

• Shameful Silence: ABC, CBS and NBC Have Ignored Christian Genocide
• VIDEO: The Week In Liberalism – Sept. 2, 2016
• Man Beats Rush Hour Traffic Riding an Ostrich
• The 'King of Bling' has arrived! Russian billionaire moors his incredible 225million bombproof superyacht on the Thames
• Anjem Choudary's supporters chant 'Allahu Akbar' as the hate preacher is jailed for five and a half years – just HALF the maximum sentence he faced
• Keith Vaz stands down as chair of home affairs committee: 'Those who hold others to account, must themselves be accountable'
• Theresa May rebukes David Davis over warning that UK could leave the single market


• Soaring ocean temperature is 'greatest hidden challenge of our generation'
• Trump's 'rigged election' rhetoric could inspire voter intimidation, say experts