• Hillary Clinton and Donald Trump's Unsatisfying Clash
• The Implications of Regular Lame-Duck Sessions in Congress for Representative Government
• Together With Coco: Cuban Dissident Leader Hits Day 50 of Hunger Strike
• Minnesota Students and Parents File Lawsuit Against Obama's Bathroom Mandate
• 'Just a Charade': House Conservatives Decry IRS Chief's Capitol Hill Visit
• Journalists Caught in the Crossfire of the Ukraine-Russia Conflict
• 'Socialism of the 21st Century' Collapses in Brazil. Here's Why It Failed.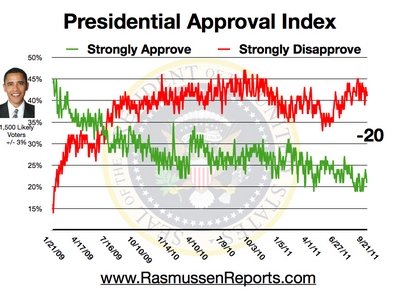 • Presidential Approval Index Tracking Poll
• White House Watch: Clinton 43%, Trump 39%, Johnson 9%, Stein 2%
• Democrats Agree Candidate Health Important But Not Hillary's
• Beltway Confidential
• As Debates Near, Forum Shows Potential Trump Advantage – Byron York
• Why the Polls Are Tightening Up – Michael Barone
• Hillary's header defense
• Comey's defense

• Clinton Foundation Deceived IRS On Tax Exemption From The Start
• Clinton: It's 'Possible' My Emails Were Hacked
• Hillary Got Interrupted Too Much Wednesday Night, And Naturally It's Due To Sexism
• Navy Officer Brutalizes Hillary With Question On Her Handling Of Classified Material
• Page Six
• VHS is the only place I can find the terrible movies I love
• Trump is right about the 'false economy'


• Air Force Secretary: China Pursuing 'Militarization' in South China Sea
• Evan Bayh Approved Incorporation of the Ku Klux Klan in Indiana
• Johnson Touts Improvements at TSA, But Problems Persist
• Reporter to Clinton: Are You Treated Differently Because You're a Woman?
• CNN: Clinton Pointing to Powell's Email Advice Doesn't Exonerate Her
• Obama: I Think I Can Still Close Gitmo
• Obama Admin Wants to Cut Army's Force Size by 25,000 by 2018
• Johnson: "What is Aleppo?"
• BLM activist: White people should be excluded from discussions on race

• Trump Says Putin Better Leader Than Obama
• Trump: US Generals 'Reduced to Rubble,' He'd Replace Some
• Clinton, Trump Confront Weaknesses in Security Forum
• With a New Plane, Clinton Courts Media on the Campaign Trail
"I must be honest. I can only read so many paragraphs of a New York Times story before I puke." -Rush Limbaugh
• Candidates Offer Sharp Contrasts in a Debate Preview
• Obama on Climate Change: The Trends Are 'Terrifying'
• Lauer, as Moderator, Presses Clinton but Surrenders to Trump
• Donald Trump Vows to Bolster Nation's Military Capacities
• Obama ridicules Trump's 'whacky' ideas
• Hillary Clinton forgets Benghazi, claims 'we did not lose a single American' in Libya
• Colin Powell laid out path for Clinton to use secret email, bypass security
• Washington Spirit plays anthem early to thwart Megan Rapinoe protest
• Is Your 'Self' Just an Illusion?
• NBC's Matt Lauer blasted for letting Trump off easy on Iraq war
• Goldman Sachs bans top partners from donating to Donald Trump but allows Hillary Clinton handouts

• Ryan faces new pressures from House conservatives
• Clinton calls media coverage of campaign 'frustrating'
• Clinton campaign warns media to tread carefully

• Trump, Clinton stumble in debate dry run
• Trump's shrinking swing state map
• Pelosi: Democrats could take the House
• Obama: Trump's ideas are 'outright wacky'

• Liberals lash out at Lauer, NBC
• Powell advice to Clinton about email goes public
• Today's Standard
• Democrats' Dishonesty on Zika Bill

• Voters are finding it hard to commit: What that means for Clinton and Trump
• Obama tells voters to reject Donald Trump's 'outright wacky ideas'
• Pro-Trump campaigners open field office in Jewish settlement



• Clinton blasts Trump's comments on military generals, Putin
• Now adults, children of 9/11 draw inspiration from tragedy
• Russia: Israel, Palestinian leaders agree to meet for talks
• Clinton blasts Trump's comments on military generals, Putin



• Clinton chastises Trump for comment on security briefing
• Trump in TV event with Clinton, says Putin better leader than Obama
• Democrat Clinton to hold news conference Thursday: campaign
• Duterte tells regional leaders, U.S. not to lecture Philippines on rights



• Post Politics Blog


• Trump praises Putin, battles with Clinton on national security
• It's not clear Trump understands the relationship between the president and the military
• What Matt Lauer's bad night says about the fact-checking industry
• How Hillary Clinton can get that 'presidential look'


• Trump slams 'dumbest' foreign policy as Clinton vows no more troops in Iraq
• Trump praises Putin again as he and Clinton face foreign policy questions
• Lebanese Leadership Approval Ratings Remain Low Amid Impasse
• More Americans Negative Than Positive About ACA
• Vladimir Putin Just Wants to Be Friends
• Killing Off American Cows to Keep Milk Prices High
• Navy Veteran Just DESTROYED HILLARY CLINTON at Forum: "I Would Have Been Prosecuted and Imprisoned"
• Unbelievable! Hillary Clinton Whines to Press that She Is Not Being Treated Fairly
• Hillary Brags about Libya Tells Audience No Americans Killed There
• Julian Assange: We Don't Have Much on Donald Trump, It's "Probably Good" He Doesn't Use Email (Video)
INVESTOR'S BUSINESS DAILY
• Political News & Commentary: Andrew Malcolm
• Companies Finally Start Fighting Back Against Organized Shakedowns
• IBD/TIPP Poll: Time To Name A Special Prosecutor For Possible Clinton Crimes
• Clinton Scandal: Bill, Hillary And The $18 Mil They Made From A State Dept. Dinner Guest
• It Took 18 Minutes For the Libertarian Party Ticket to Crash and Burn on Live Television
• College Warns of Voter Registration Scam Targeting Black Students
• NOAA bastardizes science in Louisiana rain modeling study Data, history & science refute NOAA's claims
• Documentary Filmmakers Launch Anti-Trump Ad Campaign in Swing States
• Stevie Nicks Predicts 'Landslide' Victory for Hillary Clinton
• NC Comic Book Store Commissions Trans Superheroine Fighting Bathroom Bill
• Amy Schumer: I'll Move to Spain if Trump Wins
• Burning Man Bummer: Class War, Missing Person Search Mar Annual Desert Festival
• The Origin of Julian Assange's War on Hillary Clinton
• Clinton, Trump Self-Destruct at Commander-in-Chief Forum

• RCP Blog
• Real Clear Markets
• Battleground: Trump Needs FL to Shine in 2016 Race
• Trump Proposes Peace Through Strength
• Clinton: "We Are Not Putting Ground Troops Into Iraq Ever Again"
• Trump Created an Opening; He'd Better Drive Through It
WALL STREET JOURNAL: OPINION JOURNAL
• Best of the Web (James Taranto)
• Charter Schools Reinventing Local Control in Education
• The FBI's Blind Clinton Trust



• Blogs: The Corner | Media Blog | Frum's Diary | Mark Levin | Sixers
• Send Lawyers, BleachBit, and Money – Andrew McCarthy
• Medicaid Doesn't Help Alleviate PovertySo Why Do We Keep Spending More On It?
• Of Course Hillary's Health Is Relevant
• Trump Up, Hillary Down, Obama Out
• Lena Dunham's Female Sexual Entitlement

• PC Segregation Still on the Rise. The University of California leads the way in studied decline



• Off-Sides: NFL Players Pay No Penalties for Anti-Cop Antics
• MSNBC's Mika Laments That Hillary 'Clearly Impaired' By Email Scandal
• CNN Media Team Quotes Lauer-Hating Leftists, Claims 'Universal' Anger
• CBS's 'American Gothic' Finale Hits Hillary's Emails, Trump's Taxes
• Wow: Lauer, Veteran Come Out Swinging Against Hillary on Her E-Mails
• CBS, NBC Skip Russian Intimidation of US Aircraft Above the Black Sea
• Obama 'Not Ready to Concede' That Gitmo May Still Be Open When He Leaves Office
• State Department Acknowledges Lack of Transparency Over Iran Payment
• Sen. Thune: In S.D., 36% Premium Increase for a Nonsmoker, Age 40, In Silver Plan
• Harry Reid: 'Obamacare Has Been Terrific for This Country'
• Obama in Laos Blames U.S. for Making Laos 'the Most Heavily Bombed Country in History'
• Obama in Laos: 'So As I Drive Around Here, It's Very Familiar to Me. It Reminds Me of My Childhood'
• 'Yes,' Clinton Says She Sent or Received Emails About Covert Drone Program



• Libertarian Gary Johnson Stumbles on Syria: 'What is Aleppo?'
• Clinton Blasts Trump's Comments on Military Generals, Putin
• Colin Powell Sent Hillary Email in 2009 on Avoiding State Dept. Servers
• World Trade Center for Sale? Port Authority Puts Out Feelers

• Trump: Illegals Who Seek Military Service, Legal Status Considered 'A Very Special Circumstance'
• University in LA Unveils Segregated Housing for Black Students
• Obama: People 'Shouldn't Have to Move Someplace Else in Order to Prosper'
• Behar: 'More American' to 'Burn the Flag' 'Don't Stand Up' for Anthem
• American voters are more polarized than they have been in 46 years
• Hillary bought her super-secret Blackberry devices on EBAY
• 'Hacking Hillary': Clinton's cough becomes latest flash point in US presidential election
• Trump says US generals 'reduced to rubble' and praises Vladimir Putin's popularity


• Matt Lauer mercilessly grills Hillary Clinton on her use of a private email server