• Trump, Clinton: Commanders in Cheese
• Breaking: Oregon Bakers' Legal Battle Continues, as Same-Sex Couple Speaks Out
• 15 Years After 9/11, My Generation's War Hasn't Ended Yet
• Obama's Radical Proposal Could Result in Censorship Online
• Private-Sector Job Openings Are Up, but Not Thanks to the Government
• Votes of Thousands Who Haven't Proven Citizenship Could 'Swing' Kansas Elections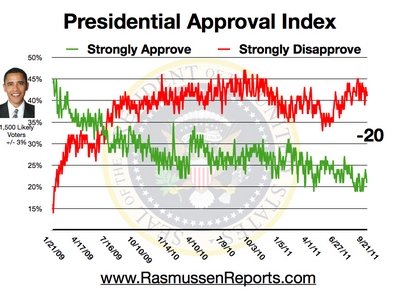 • Presidential Approval Index Tracking Poll
• Many Question Whether Americans Remember 9/11
• How Does the World Feel About Obama and the U.S.?
• Beltway Confidential
• Hillary's Well-Earned Bad Press
• Delete this
• The curious case of Ilhan Omar

• Georgetown Slave Descendants Want A BILLION Dollars For 'Reconciliation'
• Leaked Emails Reveal Tension Between General, White House
• College: Saying 'You Guys' Is A 'Microaggression' Now
• Trans Student Twerks In Girls' Bathroom, Parents File Lawsuit
• Page Six
• How the FBI Went Easy on Hillary Clinton – Paul Sperry


• The Great Boor of the Galaxy
• Kaine: At a Minimum, Russians Trying to Delegitimize the Election
• Inside the Ring: Clinton Email Compromised in Hostile Cyberattacks
• Military Services Report Low Readiness Levels as Russia, China Demand Increased Commitments
• Gallup: By the way, ObamaCare still unpopular
• The Chevron Shakedown threatens to turn Canada's legal system into a disgrace

• Sotomayor Calls Job on High Court Blessing and Curse
• North Carolina Board Makes Measured Choices on Voting Plans
• Trump Says He Doesn't Dislike Clinton
• Election Complaint Filed Against Florida AG for Trump Foundation Contribution
"I must be honest. I can only read so many paragraphs of a New York Times story before I puke." -Rush Limbaugh
• North Korea Claims Success in Its Latest Nuclear Test
• Murder Rates Rose in a Quarter of the Nation's 100 Largest Cities
• Trump's Campaign Stands By Embrace of Putin
• Donald Trump Releases Education Proposal, Promoting School Choice
• Visa security loophole exploited by 9/11 attackers still open 15 years later
• Climate change skeptics scoff as NOAA quickly links global warming, La. floods
• Inmates say prison made them watch Hillary Clinton's speech, blacked out Donald Trump's
• Seoul condemns North Korea's 5th nuclear test, calls it 'fanatic recklessness'
• Using Pot While Pregnant Not Tied to Birth Risks
• Trump, Clinton deadlocked in Ohio, Florida: polls
• Pols blame HUD for leaving African-American homeowners defenseless to foreclosure

• Obama's huge Saudi 9/11 dilemma
• Anxious Dems urge Clinton to open up
• Trump grants interview to Russian-funded news site

• GOP insiders: Maybe Trump can win
• Hill Republicans: Clinton investigations won't stop if she wins
• Trump's shot at top brass rankles military circles
• Former intelligence officers alarmed by Trump's briefing readout

• Polls: Trump and Clinton deadlocked in Florida, Ohio
• Libertarian candidate Gary Johnson: 'What is Aleppo?'
• Today's Standard
• Who Now Hears America?

• Coasting is no longer an option for Clinton, given Trump's resilience
• California becomes a global laboratory in fight against climate change
• Could Russian hackers mess with the U.S. election results? It wouldn't be easy



• Seoul: North Korea's 5th nuke test 'fanatic recklessness'
• House conservatives serve notice to Ryan _ and Clinton
• Trump supporters court Jewish settlers in the West Bank
• Nigeria facing 'a famine unlike any we have ever seen'



• North Korea conducts fifth and largest nuclear test
• Trump would spend billions more on military, but for what? experts ask
• Clinton, as polls tighten, shifts focus to herself instead of Trump
• White House names retired Air Force general as first cyber security chief



• Post Politics Blog


• N. Korea conducts fifth nuclear test despite global condemnation
• The Hillary Clinton email story is out of control
• Democrats rally around Clinton and paint Trump as unfit for office
• How Russia could spark a U.S. electoral disaster


• Scotland Yard just crushed a 'significant' attack plot linked to Islamic extremism
• More Favor Major Government Role in Assisting Minorities
• More Americans Negative Than Positive About ACA
• The Caribbean Is Running Out Of Coconuts
• Clinton, Trump Campaigns Turn Social Security Politics On Its Head
• National Press Club Shuts Down Alt-Right Press Conference But Hosted Ahmadinejad in 2007
• Black Sailor Sits, Raises Fist During National Anthem
• Bill Clinton Claims 'Make America Great Again' Is Racist Slogan But Ran Same Slogan in 2008 Ad
• Did Hillary Clinton 'Dog Whistle' Call for Assassinating Trump at Press Conference?
INVESTOR'S BUSINESS DAILY
• Political News & Commentary: Andrew Malcolm
• What Hillary Tells Voters Isn't What She Told the FBI
• Geraldo: 'I Apologize for My Skepticism' of Ailes Harassment Allegations
• Air Force Vet: Hillary's Response to My Forum Question Was 'Disappointing,' 'It Felt Canned'
• NOAA bastardizes science in Louisiana rain modeling study Data, history & science refute NOAA's claims
• 2nd Amendment Film 'Targeted' Exposes and Destroys Gun Control Agenda
• Rob Reiner: Trump 'Unearthed' Racism of Uneducated White Male Supporters
• Brad Pitt: 'I Can't Bring Myself to Think that Trump Will Be in Charge'
• Kesha: 'Monitor' Gun Owners and Guns They Own
• Silverman: Only 'A**holes' Question Hillary Clinton's Health
• Japan, China Test for Radiation After N. Korea's 'Nuclear Test'
• Pence: Putin 'Stronger Leader' for Russia Than Obama Is for US

• RCP Blog
• Real Clear Markets
• Hillary: There Will Be PhD Theses About Sexism Against Me For Years To Come
• Kirsten Powers: "An Element of Sexism" In Questioning Hillary Clinton's Health
• Jorge Ramos: "Neutrality Is Not An Option" For Journalists With Donald Trump
• Never-Trumpers vs. Reluctant Trumpers

WALL STREET JOURNAL: OPINION JOURNAL
• Best of the Web (James Taranto)
• The Trump Blitz Begins – Kimberly Strassel
• Remembering a Hero, 15 Years After 9/11 – Peggy Noonan



• Blogs: The Corner | Media Blog | Frum's Diary | Mark Levin | Sixers
• Unfair Treatment of Hillary? Give Us a Break
• Incident in Hangzhou
• Trump: A Credo of Losers
• Trump Smashes the Moral Compass of Conservatism
• Cheer Up, Conservatives: We're Not Stuck on Flight 93

• She's Sick. This is what it's come to



• CBS, NBC Highlight Clinton's Bashing of Trump Following Forum
• WashPost: Don't Let 'Minor E-Mail Scandal' Empower a 'Dangerous Man'
• Slideshow: America's Best Eleven Medal of Honor Winners since 9/11
• Libs Gone Insane: 'An Anti-Trump Post-Apocalyptic Cannibal Love Story'
• CBS, NBC Highlight Clinton's Bashing of Trump Following Forum
• On PBS, Scribes Gush for Hillary's 'Even More Ambitious' Climate Plan
• As Press Whines About Lauer Interrupting Hillary, It Ignores His 13 Trump Interruptions
• Obama: 'We Have, Genetically, For Whatever Sport, We Have People Who Fit the Sport, Right?'
• DOD: 446 U.S. Troops Arrive in Iraq, 'To Set Conditions' for Retaking Mosul
• Obama Says He Can't Guarantee His Approach to North Korea Will Work



• Trump Tells Russian Network Putin Hacking of US Elections 'Unlikely'
• Obama Administration May Have Sent Iran $33B in Cash, Gold Payments
• Quinnipiac Poll: Clinton, Trump Deadlocked in Florida, Ohio
• Facebook Co-Founder Dustin Moskovitz Donates $20 Million to Help Defeat Trump

• Exclusive: School's 'Dumb Things' Not to Say Speech Guide Includes Compliments
• Illegal Alien Gang Member Admits To Helping Kill 14-Year-Old Md. Boy
• Clinton: Media Coverage 'Frustrating,' But 'I'm Not Asking for Any Special Treatment'
• Pence Backs Trump: 'Inarguable' that Putin's a Stronger Leader than Obama
• Trump taunts Clinton campaign
• Clinton aides deny claims she was wearing earpiece
• Barack Obama says Americans will reject Donald Trump's 'wacky' ideas
• Islamic State is 'rooting' for Donald Trump, says Hillary Clinton


• North Korea nuclear test: Pyongyang confirms 'warhead explosion'
• Mark Zuckerberg accused of abusing power after Facebook deletes 'napalm girl' post