• Donald Trump's Campaign Says He's No Longer a Birther. But Trump Won't Say It
• Why Freedom Caucus Cut Deal With GOP Leadership Canceling Vote to Impeach IRS Chief
• Obama's Absurd Double Standard on Defense Spending
• Conservatives Protest Possible Export-Import Bank Provision in Government Funding Bill
• No, the Constitution Isn't Outdated
• Colleges' War on Free Speech Continues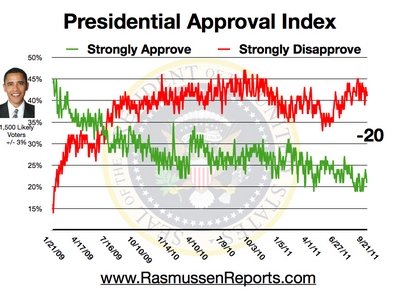 • Presidential Approval Index Tracking Poll
• White House Watch: Trump 42%, Clinton 40%, Johnson 7%, Stein 2%
• Which Democrat Should Replace Hillary?
• Don't Click Here
• The wheedle and the damage done: Cheney edition

• Harvard Study Concludes The Obvious About Who To Blame For Sluggish US Economy
• Protester Shouts 'F*** Hillary' At HRC Speech
• Clinton Foundation Donors Pay $216 Million And Get 205 White House State Dinner Seats
• Prof Won't Teach About Sexual Assault Because It's Too Triggering
• Page Six
• Trump Should Give This Speech Every Day to Nov. 8 – Charles Gasparino


• Senator Seeks Formal Damage Assessment of Clinton Email Secrets Loss
• Don't Give Up the Ship* Analysis: The troubling lessons of January's surrender of two U.S. Navy boats to Iran
• Hillary enlisting Al Gore to stop third-party drift?
• If you've reached "the end of Conservatism" because of Trump, your conservatism was pretty thin

• The Note
• Spokesman: Trump Now Believes President Obama Was Born in US
• Trump Jokes About Taking a Pay Cut If President
• Congressional Report Slams NSA Leaker Edward Snowden
• Clinton Rips Trump on 'Birtherism' Before Hispanic Group
"I must be honest. I can only read so many paragraphs of a New York Times story before I puke." -Rush Limbaugh
• Clinton Takes Aim at Voters Drifting Toward Third Party
• Trump Still Declines to Say Obama Was Born in the US
• Trump Promises Millions of Jobs but Is Short on Details
• After Latest Hack, a Rising Fear of What Comes After 'Send'
• Donald Trump pledging pro-life goals, seeks permanent prohibition on taxpayer spending on abortions
• California Democrats trying to circumvent Obamacare ban on illegal immigrants
• Marine Corps' top brass in Washington silences 'women in combat' dissent
• 'Deplorables' comment hurting Hillary Clinton in the Rust Belt: Polls
• These Eagles Snatch Hostile Drones from the Sky
• Trump's campaign claims he 'believes' Obama was born in US
• Chris Christie claims Bridgegate had a 'factor' in him not becoming Trump's running mate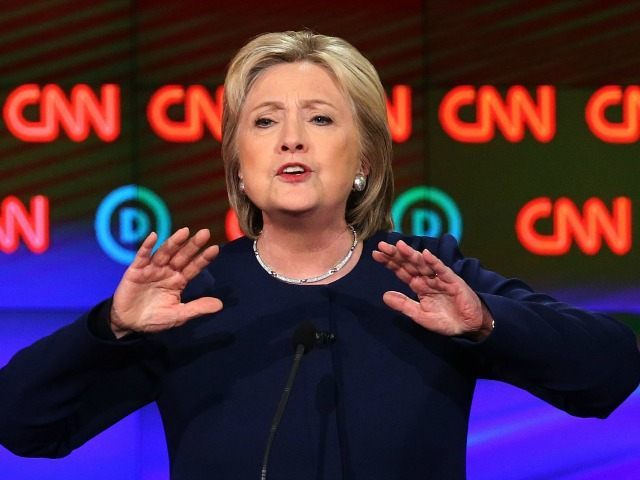 • The Briefing Room
• Polls darken for Democrats
• Clinton: 'Ugliness,' 'bigotry' the best Trump can do
• Dems grasp for election lifeline

• Clinton sells sick days as campaign reset
• Trump cracks the Electoral College lock
• Powell's persona takes a hit from email flap
• Fox poll shows Trump and Clinton in statistical tie nationwide
• Trump campaign says he believes Obama was born in the US
• 5 reasons Trump might fall in autumn
• Today's Standard
• The Disgraceful Gitmo Exodus

• Top Clinton Foundation donor who was denied entry into the US fires back with a lawsuit
• Donald Trump revises his economic plan but leaves many questions unanswered
• Nevada test site: Can Clinton's top-down organization overcome Trump's bottom-up enthusiasm?



• Trump mum while campaign says he believes Obama born in US
• Diverse America divided on flag, anthem, other symbols
• Economists say Trump's economic plan is an impossible blend
• AP Fact Check: Trump's forecast for jobs not that ambitious



• Polling sites become voting rights battleground
• In Pennsylvania Senate race, unfamiliar battle lines on gun rights
• Trump biofuel proposals echo those of backer Icahn
• Trump scales back tax cuts in new economic plan



• Trump tells Post he is unwilling to say Obama was born in the US
• Trump's scaled-back tax plan projected to add less to federal debt, deliver fewer benefits
• Trump is right: Clinton's child-care plan doesn't exist
• Hillary sharpens, Trump softens. He's rising, she's falling.
• GOP Losing Ground as Better Party to Handle Foreign Threats
• Americans' Satisfaction With Healthcare System Edges Down
• Deutsche Bank Tumbles as DoJ Claim of $14 Billion Rebuffed
• Apple Hasn't Made Enough iPhone 7s
• Make America Great Again Hat Causes College Campus Meltdown
• Michigan, Colorado, New Hampshire Moved From "Likely Blue State" to "Toss-Up" States
INVESTOR'S BUSINESS DAILY
• Political News & Commentary: Andrew Malcolm
• If You Want Economic Growth, Vote Republican, Says Harvard Business School?
• Trump's Tax Plan Is Good, But Here's How It Could Be Better
• Jake Tapper: Trump's Been Sticking to 'Fairly Sycophantic Interviewers' Recently
• Donald Trump Mocks Harry Reid's Blindness Injury and His 'Rubber Work-Out Pieces'
• Former French Prez Sarkozy comes out of the closet as a climate skeptic! 'Climate has been changing for four billion years'
• Trump 'Tonight': 'I Don't Know Putin,' But Wouldn't Be a 'Bad Thing' to Get Along with Russia
• Liberals Triggered by Trump-Fallon Interview: 'Humanizing a Xenophobe is Not Okay'
• Transgender Hitman Film Stirs Controversy in Toronto
• Jay Z: War on Drugs an 'Epic Fail'
• South Park Rips 'Turd Sandwich' Hillary Clinton in Season Premiere
• Kanye West Rips Fashion Critics
• Trump's Team Blames Clinton for Birtherism
• Hillary Dodges Questions on Whether Kaine Knew of Pneumonia

• RCP Blog
• Real Clear Markets
• Postcard From Europe: How 2016 Plays Overseas – Caitlin Huey-Burns
• Trump: Only Thing Clinton Can Offer Is A Welfare Check, I Will Produce Paychecks
• Political Correctness Doesn't Only Threaten Speech
WALL STREET JOURNAL: OPINION JOURNAL
• Best of the Web (James Taranto)
• Travel Back to an Early Clinton Scandal – Peggy Noonan
• Democrats' Deplorable Emails – Kimberley Strassel
• Donald Trump and the Art of Growth



• Blogs: The Corner | Media Blog | Frum's Diary | Mark Levin | Sixers
• Hillary's Hidden Burden – John Fund
• No Pardon for Snowden

• Colin Powell's Worst Insult of All



• Spotify, Mic Target Millennials From the Left on Election
• Sean Hannity: 'I Would Love to Sue' CNN for Slander for Stelter Insult
• Libs Gone Insane: Cultural Appropriation, the Ultimate Sin
• Gregory: Clinton 'Deplorables' Slam of Trump Voters May Be 'Accurate'
• Obama: We Have Conversations About Climate Change in the Situation Room
• Clinton: 'Having a Few Days to Myself Was Actually a Gift'
• Trump: 'It Used to Be Cars Were Made in Flint, and You Couldn't Drink the Water in Mexico'



• Trump Won't Say Obama Born in US, Campaign Issues Statement
• Harry Reid: Trump Is 'Human Leech Who Will Bleed the Country'
• Study: High Taxes Driving Out New Yorkers in Record Numbers
• Trump Allows Jimmy Fallon to Mess Up His Hair

• Obama: 'Imagine What My Approval Rating Would Be' if Media 'Worked for Me'
• Two More Former Gitmo Prisoners Rejoin the Fight
• Seattle Public School Teachers to Wear Black Lives Matter Shirts to School
• Former Speaker Boehner Joins Big Tobacco Board
• Hillary refuses to say when she informed Tim Kaine she had pneumonia
• Hillary says she has 'sympathy' for Colin Powell over email hack that revealed his true feelings about the power couple
• EU officials 'believe Britain will give up on Brexit if they make negotiations tough enough'
• Sadiq Khan blasts Donald Trump for 'playing into hands' of Isil during US trip


• Trump presents vision for creating 25m jobs in economic policy speech
• 'You don't fit the image': Hillary Clinton's decades-long push against a sexist press
• Britain wants back-channel Brexit talks but Europe is resisting