• Hillary Clinton Launches 'Aggressive' Push for Millennials
• The Woman Behind the Group the Left Loves to Hate
• California Could Let Felons Behind Bars Vote, Despite What the State Constitution Says
• Congress Is Set to Cave in to Higher Spending Again
• How Obama and GOP Lawmakers Gave Liberals Control of the Courts
• What Happened After This Blue State Introduced an Income Tax to Balance Its Budget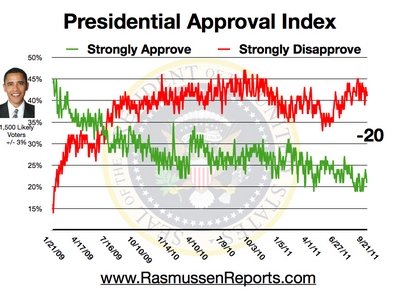 • Presidential Approval Index Tracking Poll
• White House Watch: Trump 42%, Clinton 40%, Johnson 7%, Stein 2%
• Should Taxpayers Help Cushion Spike in Obamacare Rates?
• Beltway Confidential
• What's Fueling Trump's Surge & Why Clinton's in Trouble – Hugh Hewitt
• Look for a Relatively Easy Win for Trump in November – John Hinderake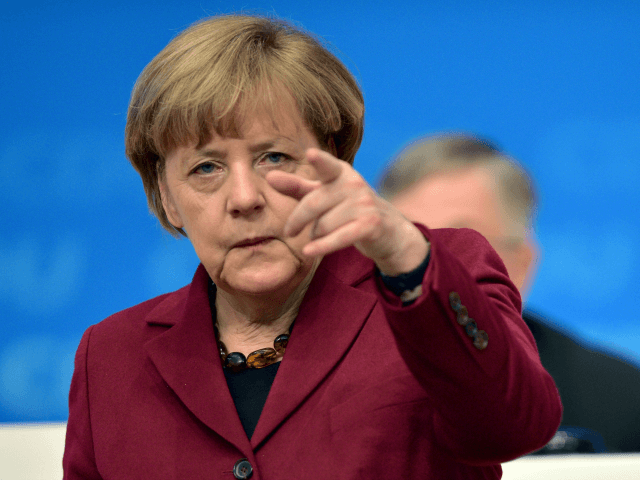 • Police Hunt Afghan-Born US Citizen In Connection With NYC Bombing. Here Is His Photo
• Obama Fundraising Instead Of Giving Statement On NYC, New Jersey Bombings
• Merkel Loses Control Of Berlin After Worst-Ever Election
• Police Threaten To Arrest Ole Miss Students For Waving State Flag At Football Game
• Page Six
• Chelsea bombing suspect is identified
• The dramatic moment bomb explodes in New Jersey
• Right now, the main thing we know about Chelsea bombing is: They missed


• Obama Admin 'Laundered' U.S. Cash to Iran Via N.Y. Fed, Euro Banks
• Robot Detonates New Jersey Device in Latest Bomb Discovery
• VA Spends Billions Annually Without Proper Oversight
• Obama Appointee: Union Strikers Can Insult Anyone Except Women and Minorities
• Clinton Bundler Faced No Punishment for Failing to Register Foreign Government Work
• Can we talk about Hillary Clinton's embarrassing response to the Chelsea bombing?
• OPM wants huge increase in fed worker death benefits. Also: fed workers get death benefits
• U.S. made wire payments to Iran before and after cash payment linked to prisoner release

• The Note
• Children Document Life in World's Largest Syrian Refugee Camp
• The Impact of Debates? It's Debatable
• Minnesota Mall Stabbing Could Be Realization of Terror Fears
• Florida Man Sues Samsung After Note7 Explodes in His Pocket
"I must be honest. I can only read so many paragraphs of a New York Times story before I puke." -Rush Limbaugh
• 'Wanted' Alert Sent to Cellphones; More Bombs Are Found
• How Republicans Lost Their Best Shot With Hispanic Voters
• White Voters Keep Trump's Hopes Alive in Florida
• Obama Sees 'Personal Insult' If Blacks Don't Rally
• DHS granted citizenship to hundreds of illegal immigrants from terrorist countries: Audit
• Trump tax plan would spur 2 million new jobs but deepen deficit
• Immigrant voter surge fails to drum up revenge against Donald Trump
• Tim Kaine accuses Donald Trump of inciting violence against Hillary Clinton
• Childhood Cancer Deaths: Brain Cancer Overtakes Leukemia as Top Cause
• FBI detains 5 people in SUV full of weapons at Verrazano Bridge in possible connection to Chelsea bombing, after reports of up to 5 bombs found at N.J. train station
• Chelsea bombing likely involved 'foreign connection,' Cuomo says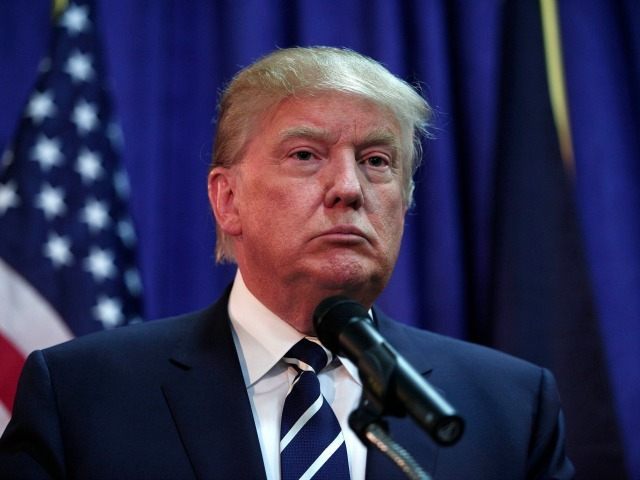 • The Briefing Room
• Republican friendships shatter over Trump
• Juan Williams: Clinton spoke the truth on 'deplorables'
• Trump: Our leaders are 'stupid'

• Trump shatters GOP records with small donors
• 50-day countdown begins
• Trump takes credit for 'bomb' call: 'I should be a newscaster'
• Jill Stein: Trump may have 'memory problem'
• Today's Standard
• The Disgraceful Gitmo Exodus

• Voters on both sides increasingly see a Trump win as a possibility and that may get more people to vote
• Jimmy Kimmel and the Emmys tout and pat themselves on the back for their diversity
• 'People v. O.J. Simpson' at Emmy awards: A new verdict on the case



• Syria truce hangs in the balance
• US homebuilder sentiment rises in September as sales improve
• Surprises, sure things and Trump joke at Emmys
• For apathetic Dems, Obama offers himself as motivation



• Trump says White House downplaying threat from Islamic State after bombings
• India mulls response after deadly Kashmir attack it blames on Pakistan
• China pledges additional $100 million humanitarian aid for refugees
• Saudi Arabia says arrests 17 Islamic State attack plotters
• NYC bombing suspect Rahami not listed on U.S. counterterrorism databases



• Post Politics Blog


• Clinton's lagging Hispanic support stokes concerns about her strategy
• Despite gains, Trump's chances for 270 electoral votes are dim
• The Federal Reserve confronts a possibility it never expected: No exit
• The liberals' media pushback


• Africans Name Job Creation as Top Priority for Governments
• Americans' Confidence in Government Takes Positive Turn
• Donald Trump Is Gaining Ground on Hillary Clinton in a Crucial Polling Question
• Big Oil Was Never That Big a Money-Maker, Goldman Sachs Says
• After Weekend Islamist Attacks Hillary Clinton Accuses Trump of "Giving Aid and Comfort to Terrorists"
• After Islamist Wounds 9 in Knife Attack at St. Cloud Mall Police Chief Warns Public of Reprisal Attacks
• MN Somali Stabber, NYC Afghan Bomber=> Both Foreign Born Islamists
INVESTOR'S BUSINESS DAILY
• Political News & Commentary: Andrew Malcolm
• Hillary Is Accused Of Defrauding Her Middle-Class Donors; Are Middle-Class Taxpayers Next?
• Dodd-Frank's Failure Reconfirmed
• Will Terrorist Attacks Be The New Normal?
• Will Luddite Democrats Try To Stop Uber's Self-Driving Cars?
• Feds Mistakenly Grant Citizenship to Hundreds of Immigrants Scheduled for Deportation
• WH Press Secretary on War on ISIS: 'This Is Actually Just a War of Narratives'
• Former French Prez Sarkozy comes out of the closet as a climate skeptic! 'Climate has been changing for four billion years'
• Bombing Suspect: 28 year old Ahmad Khan
• Trump's Muslim ban mocked at Emmy's
• Emotional First Aide kits for college students
• Trump Boasts About NYC Bombing: 'I Called It'
• DHS Mistakenly Gave Citizenship to 858 Immigrants

• RCP Blog
• Real Clear Markets
• Ayotte Not Reaping Benefits of Republican Outside Spending Rebecca Berg
• Chris Christie: You Can Call NJ, NYC Bombings Terrorism
• Rep. John Lewis: Donald Trump Should Ask For Forgiveness Over "Shameful" Birther Issue
• Political Correctness Doesn't Only Threaten Speech
WALL STREET JOURNAL: OPINION JOURNAL
• Best of the Web (James Taranto)
• More Clinton Shenanigans in Haiti – Mary O'Grady
• The Wrong Lessons From Matt Lauer – Ari Fleischer
• Trump's School-Choice Fight



• Blogs: The Corner | Media Blog | Frum's Diary | Mark Levin | Sixers
• The Atrocity in St. Cloud and the Continuing Somali Immigration Madness
• Why Place Two Bombs in the Chelsea Neighborhood?
• Is the Presidential Race Actually between the IRS and Wikileaks?
• Did Donald Trump Just Become the Front-runner?
• Breaking: Meaningless, Random, Universe Not To Blame

• Disrespecting Draftees. The end of conscription in 1973 has proved to be a moral disaster
• Hillary's Worst Health Problem May Be Obamacare



• NYT's Dowd: My Lefty Pals Want to Censor Trump, Anti-Hillary Stories
• Va. Dem and Talk Show Host: Trump Appeals to the 'Mentally Deficient'
• Emmy Awards Declare 'Topple the Patriarchy!' 'Obama Out, Hillary In!'
• NYT's Dowd: My Lefty Pals Want to Censor Trump, Anti-Hillary Stories
• Rising Illegal Immigration Reported on Univision, Telemundo
• Nets Deflect Reports of Clinton Birtherism as Only CNN Presses Kaine
• WH Spokesman: We Are In a 'Narrative Battle' With ISIS; 'They Want to Project That They Are…Representing Islam'
• Almost 100,000 Somali Refugees Admitted to US Since 9/11; 99.6% Muslim
• More than 800 immigrants mistakenly granted citizenship



• Authorities Seek Afghanistan-Born Man in NYC, NJ Bombings
• Mayor de Blasio: Bombing Looks Like 'A Specific Act of Terror'
• Trump Sets Historic Fundraising Records With Small Donors
• Oklahoma Opens First New Abortion Clinic in 40 Years

• NYT's Dowd: My Lefty Pals Want to Censor Trump, Anti-Hillary Stories
• Spotify, Mic Target Millennials From the Left on Election
• Networks Cheer 'Great' Census News, After Downplaying Econ Weakness
• HuffPo, Kristen Bell Have Huge Gap in Understanding Wages
• Merkel's party makes historic losses in Berlin state elections as mayor warns of 'resurgence of Nazis in Germany' after anti-Islam party makes big wins
• The face of New York's terror spree? FBI issues picture of 'armed and dangerous' Afghanistan-born man, 28, wanted over Manhattan bombing as governor finally admits attack could be 'terrorism with a foreign connection'
• New York bombing: 28-year-old suspect Ahmad Khan Rahami 'armed and dangerous' says FBI as authorities probe connection between attacks
• RAF drones took part in air strike which accidentally killed dozens of Syrian soldiers


• 'More guns in fewer hands': US study charts rise of hardcore super owners
• As Trump slips into red with Latinos, Democrats hope to turn Arizona blue