• New Report Outlines Higher Education's $2.7 Billion 'Debt Bomb'
• White House: US Is in a 'Narrative Fight' With ISIS
• 7 Weeks Before Election, Republicans Help Advance Another Obama Judicial Nominee
• 3 Simple Ways to Win the Debate on Obamacare
• House Leadership Should Allow a Vote Against Cronyism
• We Shouldn't Give Away the Internet to Authoritarian Regimes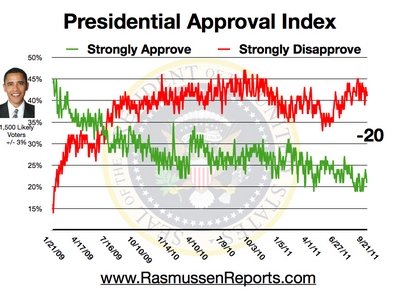 • Presidential Approval Index Tracking Poll
• Nevada: Trump 42%, Clinton 39%, Johnson 11%
• Most Support Government-Paid Maternity Leave, But For How Long?
• Beltway Confidential
• Clinton's Frothing Hypocrisy Over Birtherism
• The Post drops into St. Cloud
• Midnight Regs, Part 2
• When Are Liberal Laws Good? When They Relate to Guns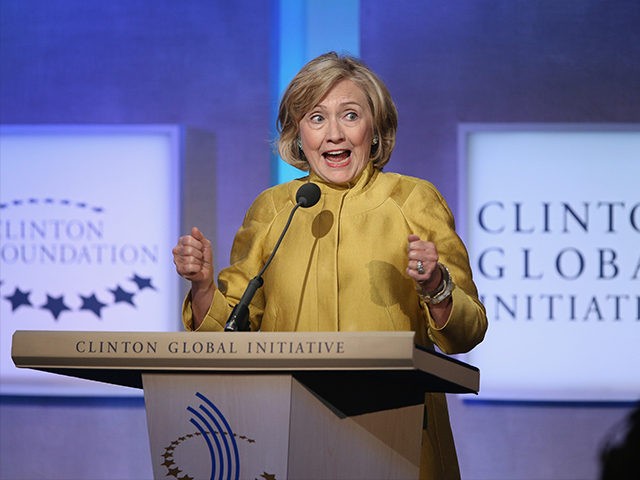 • Emails Show That Clinton Ally Urged Reporter To Investigate Obama's Activities In Kenya
• Clinton Foundation AIDS Program Distributed 'Watered-Down' Drugs To Third World Countries
• CNN Falsely Edits Trump AGAIN
• Charlie Crist Claims Hillary Clinton Is 'Honest,' Florida Crowd Busts Out Laughing
• Page Six
• Obama's Denial of Terrorism Good News for Trump – Michael Goodwin
• Obama Led the World Downward Into Chaos – Benny Avni


• The Cyber Threat: SnowdenUltimate Insider Threat Missed by NSA Security
• SecDef: U.S. Forces Prepared to 'Fight Tonight' to Thwart North Korea
• Eisenhower Family Reverses Opposition to Memorial Design
• Obama's Global War on Narratives
• Crowd Erupts into Laughter when Charlie Crist Calls Hillary Clinton 'Honest'
• AFL-CIO Support for Pipeline Draws Liberal Ire
• Bill: Sure, Foundation donors expected favors from State Dept Obviously
• Surprise: Trump doing roughly the same among Hispanics as recent GOP candidates
• Hillary: Who, me? I've always been in favor of 'tough vetting' for migrants

• The Note
• NY-NJ Bombings Suspect Visited Taliban Stronghold in Pakistan
• Attorney: Man Ignored Officer's Commands Before Shooting
• Obama Recaps Presidency in Final UN General Assembly Address
• Donald Trump Jr. Compares Syrian Refugees to Skittles
"I must be honest. I can only read so many paragraphs of a New York Times story before I puke." -Rush Limbaugh
• Chelsea Residents Grapple With a Close Call in Their Neighborhood
• Bomb Suspect Changed After Trip Abroad, Friends Say
• Authorities Scour Man's Past for Clues
• The Success of the Voter Fraud Myth
• Sen. Harry Reid says Trump is 'fraud' who's built empire on scams
• Emails reveal collusion between EPA and green groups on crafting climate-change rules
• Man who took down Minnesota mall stabber is concealed carry permit instructor
• DHS granted citizenship to hundreds of illegal immigrants from terrorist countries
• 'Last Shipwreck' from WWI's Battle of Jutland Found Near Norway
• Angelina Jolie files for divorce from Brad Pitt
• Suspected Ohio serial killer linked to at least five deaths tells police he targeted first victim for failing to deliver magazines

• The Briefing Room
• Trump is doing better with Hispanics than you think
• Obama jabs Trump in final UN address
• Reid: Trump 'faking' net worth by hiding tax returns

• GOP panics over N.C. Senate race
• Trump's Ohio turnaround
• George H.W. Bush to vote for Hillary Clinton
• Trump's Israel ground game
• Today's Standard
• The Obama Legacy and How Conservatives Should Start Rebuilding

• LAUSD may shift the start of academic year
• After 10-year search, FBI learns convicted fraudster had quiet life as consultant in Los Angeles but he's still at large
• Vladimir Putin is the man to watch at the UN as he deepens Russia's role in the Middle East



• How the bomber was caught
• Clinton says Trump gives aid and comfort to ISIS
• UN suspends all convoys in Syria



• A New York tale: Find bag, remove bomb, take bag
• Despite flaws, paperless voting machines remain widespread in the U.S.
• U.N. suspends aid after convoy attack as Syria ceasefire collapses
• Financials boost Wall Street ahead of Fed meet



• Post Politics Blog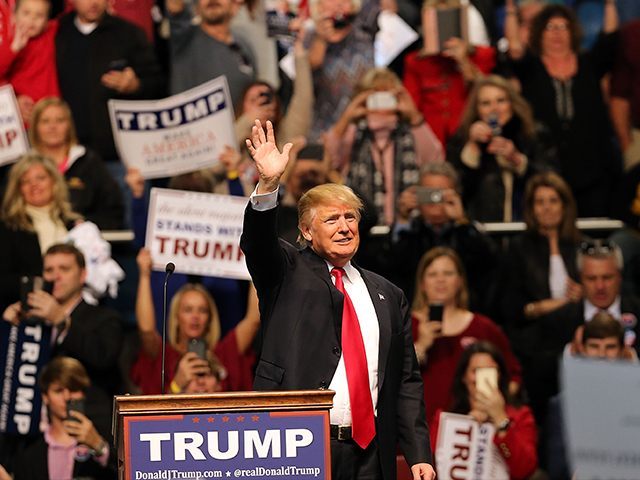 • Black man fatally shot by Tulsa police was unarmed, chief says, as 'disturbing' video is released
• Trump used $258,000 from his charity to settle legal problems
• Suspect's family life shadowed by financial troubles and violence
• How Anthony Bourdain went from CNN's biggest risk to its most unexpected star


• Evan McMullin on his presidential bid: 'Someone needed to step up' to Trump
• 'Our kids can't play with toy guns': Tyre King police shooting a painful reminder
• Billions Worldwide Help Others in Need
• The Invisible American
• Let's Think Again About Dodd-Frank
• Mothballing the World's Fanciest Oil Rigs Is a Massive Gamble
• Donald Trump Jr. Comes Under Fire for Comparing Muslim Refugees to Skittles
• Democrat Charlie Crist Says Hillary Clinton Is Honest Audience Breaks Out in Laughter
• Wow. Eagles Players Raise Black Power Fist During National Anthem
• Wikileaks Posts Deleted Reddit Comments by Hillary's IT Consultant
• Disgusting! CNN Adds the Word "Racial" to Trump's Quote to Smear Him
INVESTOR'S BUSINESS DAILY
• Political News & Commentary: Andrew Malcolm
• News Media Completely Freak Out As Trump Closes Gap With Clinton
• Left's Willful Blindness To Terrorism Endangers Us All
• Will Terrorist Attacks Be The New Normal?
• Former British P.M. Tony Blair Warns Against Trumpian Isolationism, Praises Hillary Clinton
• Is This Masterful Trolling or Is Nikki Haley Blissfully Unaware of Clinton's Fight Song?
• Wash Post inducts Morano into 'Deniers Club' WaPo featured Morano w/ cartoon image as one of 'worst offenders' for 'stalling action'
• Hillary Clinton's plan to stop racial shootings
• Rand Paul: Hillary has significant health problems
• Bush 41: I'm with her
• Jersey bomber's wife fled to Pakistan before attacks
• Steyn: the more Muslims, the more terror
• How The New York City Bomber Was Caught
• Trump: Make America Scared Again

• RCP Blog
• Real Clear Markets
• Candidates Shift Focus to Terrorism, Immigration
• Trump on Debating Clinton: "I'll Treat Hillary With Respect," If She Does The Same
• Krauthammer: Obama Thinks Diplomacy Is About Psychological "Narratives," Ignores On-The-Ground Realities
• Political Correctness Doesn't Only Threaten Speech
WALL STREET JOURNAL: OPINION JOURNAL
• Best of the Web (James Taranto)
• Life During Wartime – Bret Stephens



• Blogs: The Corner | Media Blog | Frum's Diary | Mark Levin | Sixers
• Not Voting for Trump Is Republican Suicide – Victor Davis Hanson
• Countering Islamist Terror Requires a Strategy, Not Denial
• The Response to This Weekend's Terror Attacks Showed Willful Blindness in Real Time
• What Conservatives Can Learn from Gary Johnson
• Is Trump a Traitor?
• Democrats Would Not Handle a Trump Presidency Well

• Our Political Predicament
• A 'Narrative War'?



• Telemundo Anchor Sticks Pro-Clinton Narrative on to Unrelated Story
• Univision's Trump Obsession Extends to Melania
• Palin on 'Match Game:' Hillary Makes People's Brains Disappear
• Nets Dismiss Over 800 Illegals Wrongly Granted Citizenship
• AP Frets Over Stabbing Spree 'Backlash,' Downplays Hero Who Stopped It
• Gov't To Spend Over $1B for Under 11 Miles of Trolley Service
• UN Human Rights Chief at Refugee Summit in NYC Lashes 'Race-Baiting Bigots'
• Trump: Attacks Were Possible 'Because of Our Extremely Open Immigration System'
• US Paralympians Win 115 Medals in Rio to Scant Media Coverage at Home
• Amal Clooney 'Ashamed' of the U.N. on ISIS Targeting Yazidis: 'States Are Failing to Prevent or Even Punish Genocide'
• DoD: $8.7 Billion So Far Fighting ISIL in Iraq and Syria, Averaging $12.1 Million A Day



• NBC Poll: Hillary Takes 5-Point Lead Over Trump
• Bomb Suspect's Wife Left US Days Before NY Area Attacks: Reports
• CNN Falsely Reports Trump Wants 'Racial Profiling'
• Scarborough: Report of Meeting With Trump Full of 'Lies, Half Truths'

• Telemundo Anchor Sticks Pro-Clinton Narrative on to Unrelated Story
• Reporter Asks Clinton If Russia Could've Plotted Weekend Terror Attacks To Help Trump
• CNN's Sally Kohn Is Glad Free Speech Is Under Assault
• Berkeley Offers 'White Privilege 101' For Students Who 'Feel Too White'
• Nurse, 38, who was on her mobile when she caused fatal M1 crash then deleted her call records is jailed for five years
• 'Become French, speak French, live like the French': Nicolas Sarkozy promises to lead a 'merciless war' on Islamist terrorism as he declares migrants must assimilate and ditch the 'medieval' burkini
• Five reasons why the EU will make life impossible for Theresa May after Brexit and five reasons why it should think again
• Rebel spirit? Tattoos are the mark of a conformist desperate to fit in