• European Politics Are Swinging to the Right
• Tax Increases Won't Make the Budget Sustainable
• Massachusetts Supreme Court Says It's Perfectly Legitimate For Black Men To Flee Police
• In New Spending Bill, McConnell Sides With Liberals, Ignores Conservative Priorities
• With DC District Court Oral Argument, a Chance to Push Back Against EPA's Power Grab
• Black Education Leaders Fight NAACP on Charter Schools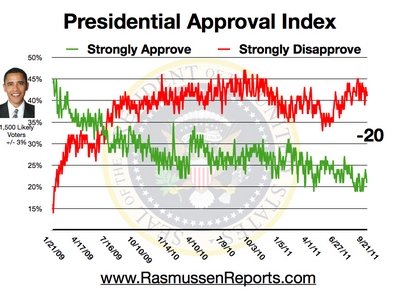 • Presidential Approval Index Tracking Poll
• Voters Say Debates More Important This Year
• 25% Favor Pardon for NSA Leaker Snowden
• Beltway Confidential
• Taxpayers should not be forced to fund abortion
• Will illness, scandals together bring down Hillary Clinton?
• There's something about Hillary's eyes
• Netanyahu: The UN is a moral farce

• John Kerry KNEW The State Department Funneled Millions To His Daughter's Charity
• Congressman: Charlotte Rioters Hate Whites
• 'Sex Acts On A Train:' DOJ Attorney Assaults Officer, Gets Community Service
• Charlotte NAACP President: 'It Really Doesn't Matter If He Had A Gun'
• Page Six
• Stop-and-Frisk Furor Exposes Idiocy of Trump's Critics


• Obama's UN Speech a Parody of Liberal Theory – Matthew Continetti
• Make Black Helicopters Great Again. My big problem with President Obama's U.N. speech
• Jesse Jackson Won't Condemn Violent Charlotte Protests
• Netanyahu: The U.N. Is a Global 'Moral Farce'
• Indicted Corrine Brown Plays Race Card in Seeking Donations to Legal Defense Fund
• Hmmm: Obama kept Pentagon in the dark on Iran payments
• Deplorable: Share of Clinton voters who think at least half of Trump's voters are racist is 87%
• Hillary's Ohio campaign: Trump says there's no right to immigrate to America. We disagree.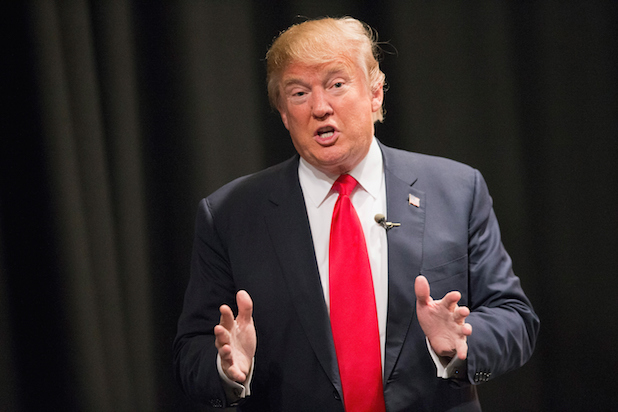 • The Note
• Charlotte Curfew Takes Effect, Protesters Remain in Streets
• New Laws and Rulings Could Cause Election Day Confusion
• Trump Says Clinton Shares Responsibility for Charlotte Unrest
• Donald Trump Steps Deeper Into US Race Debate
"I must be honest. I can only read so many paragraphs of a New York Times story before I puke." -Rush Limbaugh
• Debate Prep? Hillary Clinton and Donald Trump Differ on That, Too
• Donald Trump's Crime Policies Might Hit Minorities Harder, Experts Say
• Clinton and Trump Tied in North Carolina Poll, With Sharp Educational Divides
• Keith Scott's Killing by Police Emerges as Issue in Tight North Carolina Race
• Haitian immigrants cross border through Mexico, claim asylum for quick processing and entry
• DHS trying to rush citizenship applications in bid to affect election, memo shows
• Shocker: Hillary Clinton has women problem in Ohio
• How Trump can knock out Hillary in the first debate
• In Shift, Most Americans Now Say President Should Release All Medical Records
• N.C. pol makes racist remark about Charlotte protesters
• Anti-Donald Trump activists in London claim American expats can make up 'secret swing state' in election

• The Briefing Room
• Advantage Hillary: Clinton widens lead as first debate looms
• Trump questions how much Clinton has helped women, children
• Trump: Police wrongdoing needs to be 'vigorously addressed'

• When America Met Hillary
• Inside Hillary Clinton's debate prep
• Insiders clash over politics of terrorism
• Obama pushes for 'peaceful' resolution in Charlotte
• Trump hints Obama to blame for Charlotte unrest
• Republicans see new hope for Trump in North Carolina
• Today's Standard
• Obama's Terror 'Narrative'

• The debate might be the nominees' last big chance to sway voters. Here's how they're preparing for it
• Even the swing states where Trump and Clinton are tied aren't enough to hand him a win
• Donald Trump promises to 'lift the restrictions on American energy' in appeal to fracking industry



• Charlotte stays largely peaceful during 3rd night of protest
• New laws and rulings could cause Election Day confusion
• The tale of the tape: when should police videos be released?
• Tulsa officer surrenders on manslaughter charge



• Charlotte protests diminish early on Friday as family views video
• Trump doubles down on 'law-and-order' appeal in White House bid
• Trump vs. Clinton: Debate will mark biggest moment of election
• Trump says he would push universities to reduce tuition
• Clinton proposes 65 percent tax on U.S. billionaire estates



• Post Politics Blog


• Charlotte mayor orders curfew, but police allow protests to continue
• Key lawmakers say Putin likely ordered hacking in bid to influence U.S. election
• House passes bill rebuking 'ransom' payments to Iran
• Syria launches an offensive to recapture Aleppo, ignoring U.S. calls to restore cease-fire

• As Debate Looms, Voters Still Distrust Clinton and Trump
• More Americans Say Presidents Should Release Medical Info
• Trump's Politics Are Costing Him Customers
• Undecided Voters Are Proving a Tough Sell for Clinton and Trump
• Shaky Obamacare Market Adds to 'Death Spiral' Fears
• Dash Cam Video Shows Keith Scott Getting Out of Car, Coming at Officers, With GUN IN HAND
• Hillary Clinton Suffered Cross-Eyed Syndrome at Orlando Rally Too!
• Trump Debate Strategy: Let Hillary Talk a Lot Because She's Such a Turnoff
• Hillary's Refugees: 13% of Syrians Entering US Admit to Positive View of ISIS
• Nigel Farage: Hillary Clinton a "Truly Horrible Candidate" Quite Frankly the "Worst I've Ever Seen"
INVESTOR'S BUSINESS DAILY
• Political News & Commentary: Andrew Malcolm
• Once Again, The Obama Administration Missed Terrorist Red Flags
• Clinton Email Scandal: New Revelations Of Cover-Up Spell Trouble For Hillary
• Hillary Clinton Email Scandal
• Man Wearing 'Free Hugs' Shirt Gets Yelled At After Hugging Officers in Charlotte
• Cop Talks Suicidal Man Off Bridge by Bonding With Him Over Mutual Dallas Cowboys Hatred
• Study: 'Fingerprint' Of 'Global Warming' Doesn't Exist In The Real World Find no 'record setting' warming
• Donald Trump Tombstone to Be Displayed in Brooklyn Art Gallery
• Merle Haggard's 'Merle's Girls' Marijuana to Launch in Colorado
• Citizens United to Release Phil Robertson's 'Torchbearer' in Select Theaters
• Ray LaMontagne Cancels UT Concert Over Campus Concealed Carry Law
• Hillary Clinton Appears on 'Funny or Die' with Zach Galifianakis
• Tulsa DA Charges Cop Who Killed Terence Crutcher
• Rep: Whites More Successful Than Blacks

• RCP Blog
• Real Clear Markets
• Why Hillary Isn't 50 Points Ahead – Tom Bevan
• Shrewd Trump vs. Studied Clinton in 1st Debate – Alexis Simendinger
• Once a Birther, Always a Birther – A.B. Stoddard
• Charlotte Police: 70% Of Rioters Arrested Are Out Of State "Instigators"
• Zach Galifianakis Interviews Hillary Clinton: "I Really Regret Doing This"
• Clinton and Obama, First Heal Yourselves on Race
WALL STREET JOURNAL: OPINION JOURNAL
• Best of the Web (James Taranto)
• The Year of the Reticent Voter Peggy Noonan
• Hillary Clinton's 65% Killer Death Tax



• Blogs: The Corner | Media Blog | Frum's Diary | Mark Levin | Sixers
• Obama Insults Blacks Again
• The Narrative versus the Facts in Charlotte
• What Happens to the Democratic Party if Clinton Loses?
• Clinton's Personality, Trump's Policy Expertise Open to Debate
• What Are the Checks and Balances?

• If you're protesting amid Black Lives Matter riots, you aren't one of the good guys
• The Madness of Crowds. In Charlotte, it wasn't a book, and it wasn't "whites."



• William F. Buckley Jr. Award for Media Excellence: Charlie Daniels
• MSNBC's Joy Reid Wins 'Hail Hillary Award' at 2016 MRC DisHonors Award
• NYT's Itzkoff Supports Lefty Scold Samantha Bee's Criticism of Fallon
• CNN's Toobin: Trump Base 'Sick, Tired of' Blacks 'Trying to Get Power'
• French Study Finds 28% of Muslims Lean Toward Extremist Views
• Biden on Obama's Syria Policy: 'I'm Not a Big Fan of Red Lines'
• ICE Director Defends Returning $113M in Funds for Detention, Removal of Illegals in FY 2015
• Experts: Mexican President's Defense of Migrants at UN Doesn't Square With Reality at Home
• Rouhani Slams Saudis and 'Zionists,' Accuses US of Not Complying With Nuclear Deal



• Poll: Trump Slashes Hillary's Lead in Half
• 5 Things Trump Must Do in the Debate to Crush Hillary
• Failing Obamacare Nonprofit Co-ops Add to 'Death Spiral' Fears
• Charlotte Curfew Ends After Largely Peaceful Protest Night

• NC Gov. on Riots: 'We Cannot Tolerate' Violence or Destruction
• Nearly Half of Democrats Say Candidates Should Release Medical Info
• Trump: The Media are 'The Most Dishonest People in the World'
• Twitter Suspends Conservative Prof. Over Tweet About Protestors
• Clinton: I don't need to take brain function tests, – despite video showing her eyes moving out-of-sync

• 'Donald Trump is not a patriot,' says ex-CIA head who's backing Hillary Clinton
• What has Donald Trump got to do to beat Hillary Clinton in the presidential TV debates?
• Russia blamed for hacking attack on German MPs


• Curfew imposed in Charlotte as Keith Scott's family view footage of killing
• How would you moderate a Trump-Clinton debate? Three experts discuss
• 'There's no need for that': Local ABC reporter asks Clinton if she needs neurological tests