•Obama Hails Shimon Peres' Unfulfilled Dream of Peace
• Missile Defense Policy: Policy Solutions for Congress and the Next Administration
• President Obama's Missile Defense Policy: A Misguided Legacy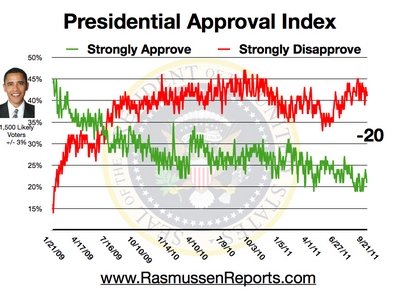 • Presidential Approval Index Tracking Poll
• Is Mob Violence After Police Shootings About Race or Law and Order?
• Post-Charlotte, Voters Say Obama, Clinton on Side of Protestors, Trump With Police
• Donald Trump on shaky ground in bringing up Bill Clinton affairs
• GOP Sen.: Cut staffers' pay, force budget
• Trump: Clinton 'duped and used' by Machado
• Trump's Off-Message Detour Continues

• Navy Removes All Historic, 'Man' Job Titles After Study On Gender Neutrality
• Iran Scandal Deapens: US Signed Secret Deal Lifting Sanctions THE SAME DAY Hostages Released
• Duterte: I'll Massacre Druggies Like Hitler Did The Jews
• What Israel Thinks Of Trump
• Page Six
• This young mom was killed in the Hoboken train crash
• Carnegie Deli will close at end of 2016
• Picture of Abbas crying at Peres' funeral slammed by Palestinians
• SecDef Calls for More Joint Patrols in Asia-Pacific
• The Politics of Dissociation
• Override hangover: Bipartisan effort to fix JASTA emerges
• Did Trump's company violate Cuba embargo in 1998?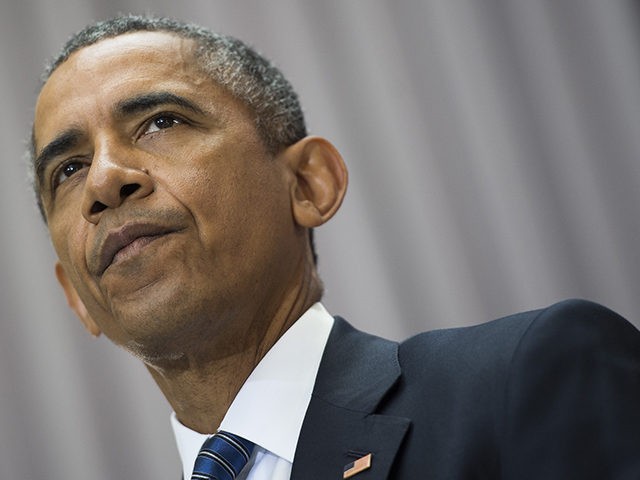 • The Note
• America's Most Dangerous Terrorist Has Been Dead for 5 Years But Still Inspires Deadly Attacks
• White House Slams Congress for 'Buyer's Remorse'
• NJ Transit Crash: What We Know
"I must be honest. I can only read so many paragraphs of a New York Times story before I puke." -Rush Limbaugh
• Democrats Rake In Money, Thanks to Suit by Republicans
• Colombia's 52-Year War Is Ending. Now Comes the Hard Part.
• Why It's Safe to Scrap America's ICBMs
• Civil War in the Right-Wing Media, Set Off by Trump
• Thousands Eager to Vote Won't Become U.S. Citizens in Time
• It's No Cold War, but Putin Relishes His Role as Disrupter
• Clinton endorsements by conservative newspapers spark threats, cancellations
• Obama operatives stripped Judical Watch of 'media' status, overcharged for FOIA requests
• Trump campaign invokes Bill Clinton 'bimbo eruptions' to counter sexism charges
• FBI partly blames Edward Snowden for reduction in email, phone surveillance
• Austrians fed up with endless campaign as misfires force third vote in tight presidential race
• Robo Rocker: How Artificial Intelligence Wrote Beatles-Esque Pop Song
• 5,000-Year-Old Swirling Rock Art in Scotland Remains a Mystery
• We unearth the secrets of NYC's 'Murder Alley' the dangerous streets where notorious gang warfare once lived
• Lone fatality in NJ Transit crash, Fabiola Bittar de Kroon, remembered as happy wife and mother; 'She was so outgoing, very smart and career-focused'

• How the White House got rolled on the Saudi-9/11 bill
• Five things Trump can do to regain momentum
• Clinton camp debates media strategy vs. Trump
• Obama on Peres: 'I could somehow see myself in his story'
• Insiders: Trump had a terrible week
• Trump jumps into the gutter
• The Largest Predatory Lender in America
• In Baseball, It's Time to Go Chase a Ring
• Are We At Peak Beer?

• They gave to Trump's GOP rivals. Now 95% are sitting out the general election
• It's official: Rosetta's long journey with comet 67P has ended
• Trump continues attacks on former Miss Universe with middle-of-the-night tweets



• Trump and ex-Universe drama continues
• Clinton's "nasty" Trump ads are mostly in his own words
• Peres funeral
• The crisis in Syria



• Drop in U.S. consumer spending clouds Fed rate hike outlook
• Technology designed to detect U.S. energy pipeline leaks often fails
• Peres funeral, attended by Obama, briefly brings Israeli, Palestinian leaders together
• Russia sending more warplanes to Syria as world anger grows over 'barbarous' strikes
• 'If Germany had Hitler, Philippines would have…'



• Post Politics Blog


• This is where your smartphone battery begins
• Trump Foundation lacks certification needed to raise funds
• Trump-Miss Universe feud escalates with accusation of a 'sex tape'
• Clinton claims that Bush tax cuts played 'a large part' in sparking 2008 recession
• A rule change to make it easier to catch pedophiles will lead to government mass hacking, critics say

•Clinton's Victory on the Larger Side for Modern Debates
• Americans' Desire for Third Party Persists This Election Year
• Most Republicans Continue to Disapprove of Supreme Court
• Congress's Retreat on 9/11 Saudi Bill Shows Fear of Backlash
• Republicans Slam Clinton for Deutsche Speeches as Firm Slumps
• Yellen Can't Hide the Struggle Inside the Fed
• Trump Up 5.6 Points on Hillary Up 7.5 Points with Millennials
INVESTOR'S BUSINESS DAILY
• ObamaCare Death Spiral: Even Blue Cross Plans Are Bailing Out
• Violent Crime Surge Is Tragic Proof 'Ferguson Effect' Is Real
• New Revelations Of Cover-Up Spell Trouble For Hillary
• Mark Cuban Predicts Trump Will Go Bankrupt in 7 Years If He Loses
• O'Reilly: No 'Rational Muslim' Would Find the Phrase 'Islamic Terror' Offensive
• USA Today Makes Presidential Endorsement for First Time Ever: Anyone But Trump
• Arctic Ice Extent Recovering At Record Pace
• Another Statewide Blackout: South Australia's Wind Power Disaster Continues
• New York Times Declares Ohio No Longer 'Bellwether' as Trump Pulls Ahead
• Clinton Names Mother of the Migrant Crisis Merkel As Favourite World Leader
• L.A. Times Tracking Poll: Trump Leads Clinton 5.6 Percent After First Debate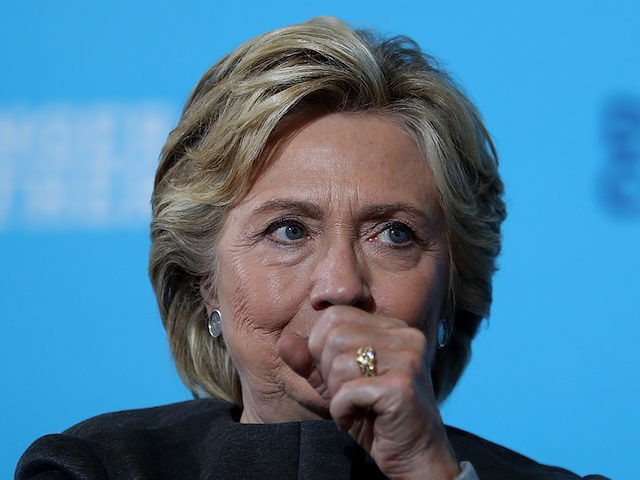 • Obama's Eulogy For Shimon Peres: Maybe He Could See Himself In My Story
• Hillary's 'Suicide Squad': Meet Five Democrats Trying to Prop Up Clinton
• Blue State Blues: A Time for Forgiveness Before November
• Netanyahu and Abbas Shake Hands at Peres Funeral
• This Is Where the Next Battle Against ISIS Will Be

• RCP Blog
• Real Clear Markets
• Trump: The Clintons Are The Sordid Past, We Will Be The Bright Future
• Top Republicans Open to Changing JASTA After Override
• Battlegrounds: Iowa Is a Must-Win for Trump
• Unorthodox Thoughts About the Unorthodox Debate
WALL STREET JOURNAL: OPINION JOURNAL
• Best of the Web (James Taranto)
• The Obama-Clinton Coal Bailout
• Jim Comey's Blind Eye
• Hillary-Hatred Derangement Syndrome
• The Secrets of Cheryl Mills
• The Politics of 'The Shallows'
• Bystanders to Genocide
• Blogs: The Corner | Media Blog | Frum's Diary | Mark Levin | Sixers
• From Congress to Obama, a Diss Best Served Cold
• Clinton Desperate for Early Edge in Iowa
• In 2016, Facts, Logic, and History Have Ceased to Matter
• Welfare State = No Death On The Streets?
• VW's Politically Incorrect 'Chick Car'
• It Takes a Certain Kind of Stupid to Be a Political Commentator
• Bloomberg's Heilemann: Bill Clinton 'Wasn't Impeached Over Lying'
• Seattle Station Describes Washington's Elections As 'An Honor System'
• Libs Gone Insane: 'What's at Stake for Porn Performers on Election Day
• DHS Official Admits: 'Many' Refugees Have Been Convicted of Terrorist Offenses in U.S.
• 2.6 Million Americans Living Abroad Can Vote This Year
• GOP House Passed Spending Deal With More Democratic Votes Than Republican
• CIA Director: Terrorist Groups 'Are Driven by This Ideology That Is Not Rooted in Islam'
• Solar Generated Less Than 1% of U.S. Electricity in First Half of 2016
• Trump on Taxes: 'Our Politicians…Waste the Money'
• Report: Obama May Use Hidden Fund to Pay Off Billions in Obamacare Debts
• NAACP-Charlotte Leader Takes Racist Stance in Wake of Shooting
• BuzzFeed Hilariously Edits Its Own Poll Showing Huge Support For Trump
• American Heckler Makes Putt PGA Golfers Couldn't
• Death threats hit conservative newspaper editorial board as it becomes the latest to break with tradition and endorse Hillary Clinton
• South Park lampoons the presidential debates
• Trump supporter Jon Voight claims 'Google's certainly working for Hillary'
• Hillary Clinton accuses Donald Trump of flouting Cuba embargo in 1990s
• Hillary Clinton gets poll boost from TV debate as Donald Trump advisers admit frustration
• Gringos for Trump: an unlikely cohort of American expats fuel support in Mexico
• Trump calls Angela Merkel his favorite world leader after months of bashing her
• Top Trump spokesman won't admit unscientific online polls are 'bogus' in cringeworthy interview
• Colorado is tightening restrictions on marijuana edibles