• The Story Behind Obama-care's Enrollment Increase
• After Attack on Indian Army, U.S. Response to Crisis Must Focus on Pakistani Support of Terror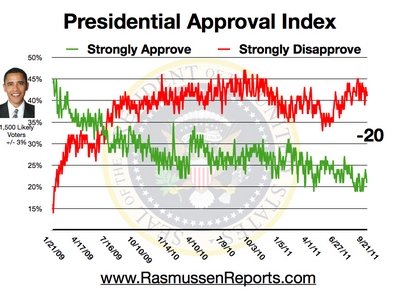 • Presidential Approval Index Tracking Poll
• White House Watch: Clinton Widens Lead
• Voters Don't Trust Media Fact-Checking
• Clinton's, news media's anti-Trump campaign shifts into top gear
• Poll: Clinton expands post-debate lead over Trump
• Obama draws 'straight line' from Palin to Trump
• Political correctness on campus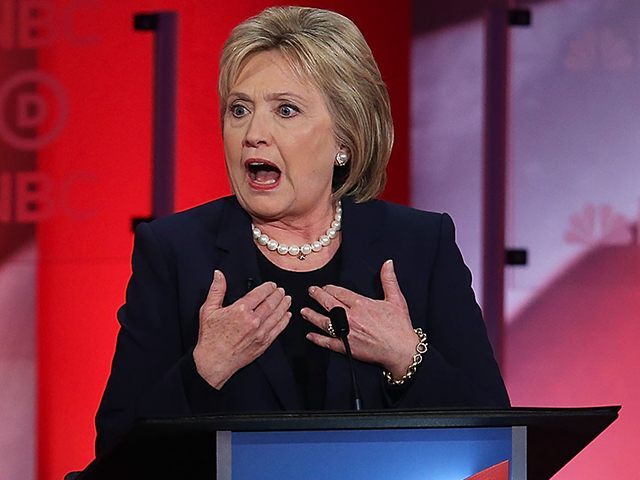 • Home, $weet Home
• 'I Wasn't Really Surprised To Be Contacted By The FBI': Inside The Investigation Of Hillary Clinton
• New Clinton Woman To Step Forward
• The Corrupt Clinton Foundation You've Never Heard Of
• Page Six
• 'Apprentice' cast say Trump is a sexist pig
• Seahawk takes parting shot at Jets' empty stadium
• ISIS leader Al-Baghdadi may have been poisoned
• Mexico's Deadly for Priests, but the Church Is Complicit With Killers
• Tim Kaine's Time With a Marxist Priest
• Trump fades in Morning Consult series, trails by 7
• Supreme Court denies Obama rehearing on US v Texas immigration fight
• The Note
• Political Punch (Jake Tapper)
• How Tim Kaine Is Preparing for Tuesday's Vice Presidential Debate
• SCOTUS Rejects Appeal Under NC Racial Bias Law
• Women in Poland Strike to Protest Proposal for Abortion Ban
"I must be honest. I can only read so many paragraphs of a New York Times story before I puke." -Rush Limbaugh
• Ailing Health Care Act May Have to Change to Survive
• Grappling With Infidelity and Accusations
• Florida's Changing Latino Population Veers From G.O.P.
• Colombia Peace Deal Is Defeated, Leaving a Nation in Shock
• Obama, the Ultimate Tourist, Ticks Down His Bucket List
• A Crippled Supreme Court's New Term
• Veterans facing hostility in federal workplace
• LeBron James endorses Hillary Clinton, says she'll 'build on the legacy' of Obama
• All eyes on Mike Pence, Tim Kaine ahead of vice-presidential debate
• Harry Reid: Tax write-off exposes Donald Trump as 'billion-dollar loser'
• Donald Trump's team says his huge tax write-off shows 'absolute genius'
• Hillary Clinton receives donations from rich despite plans to hike taxes
• Extinct 12-Foot-Long Shark Is Related to Ginormous Megalodon
• Alternative Treatments Linked to Skipping Flu Shots
• My dad finally is dumping Trump but not for the reasons you'd think
• Kim Kardashian was bound, gagged and begging for life during Paris jewelry robbery

• Race breaking Clinton's way
• National poll: Clinton has 6-point lead over Trump
• Clinton heads to Ohio for first visit in weeks

• What SNL's weekend anchors really think of 2016
• The week that will decide the election
• Can Trump turn the page?
• The Blog

• Barack Obama's Options
• The Complicated Dynamics of Insurance Companies and Drug Prices
• Unearthing the Eisenhower-Reagan Connection

• How the vice presidential nominees stack up
• Protests erupt in South L.A. for a second night after police fatally shoot an armed teen



• Why I had to kill my sister to defend our family's 'honor'
• Clinton and Ohio
• Colombia peace deal
• Hurricane Matthew



• Putin suspends plutonium cleanup accord with U.S.
• U.S. Sept. 11 law weakens international relations, Saudi cabinet says
• Big Pharma vs Big Pharma in court battles over biosimilar drugs
• Japanese scientist wins Nobel medicine prize for work on 'self-eating' cell mechanism
• Golden Chinese shopping spree will tarnish soon



• 'We run the streets': Video shows angry mob attacking CHP patrol car with officer still inside
• Tax revelations leave some Ohio voters offended by Trump
• Graphite powers your phone. It coats everything in this village.
• Why war-torn Colombia didn't vote for peace

•Unemployment Bad for Youth's Health in Wealthy Economies
• After Debate, Record Number Paying Attention to Campaign
• U.S. Consumer Spending Highest for Any September Since 2008
• Republicans Wonder If Trump Can Recover From 'Worst Week'
• Clinton to Decry Wells Fargo Fraud, Propose Curbing of Forced Arbitration
• Kaine and Pence Bring Staid and Steady to National Debate Stage
• Hypocrite Hillary Clinton Used Same Tax Avoidance Law as Trump to Save Money on Taxes
INVESTOR'S BUSINESS DAILY
• Why Is U.S. Giving Away The Internet?
• Memo To Trump: Blame Obama, Not Ford, For Small Car Shift To Mexico
• Is America Ready For Hillary Clinton's 'Shariah Advisor' In The White House?
• Standing by her Cheating Man, Hillary's the Last Person to Attack Trump on Women
• Chris Wallace Cannot Believe Chris Christie Is Calling Trump's NYT Tax Bombshell a 'Good Story'
• Global warming guru reverses himself Now disavows climate change
• Warmist Scientists say Paris climate accord essentially useless
• Event with Sanders Scrapped After Clinton Caught Ripping Voters
• Ed Klein: Hillary Clinton Uses 'People as Punching Bags'
• Tens of Thousands Projected to See Trump in Colorado as He Takes Lead in State over Hillary
• Illegal Foreign Voting in Virginia Covered Up by Soros-Backed Democratic Officials, Says Report
• Trump Tower Vandals Spraypaint 'Black Lives Matter' on DC Hotel
• Farage on Trump Polls: Pollsters Can't Find People Outside of Politics
• Many Bernie Sanders Supporters Won't Forgive Hillary Clinton
• Mike Pence, Postmodern Evangelical Catholic Conservative

• RCP Blog
• Real Clear Markets
• Trump's Bad Week Raises Stakes for VP Debate
• Michael Moore: Trump Can Win, a "Human Molotov Cocktail" To Throw At The Political System
• Debate May Have Knocked Trump Off Comeback Track

• Political Correctness Doesn't Only Threaten Speech
WALL STREET JOURNAL: OPINION JOURNAL
• Best of the Web (James Taranto)
• Progressives for Trump Tax Reform
• In Charlotte, N.C., Clinton Calls for Justice Reform
• Supreme Court Rejects Request to Reconsider Obama Immigration Case
• Trump Tax Records Sharpen Focus on Treatment of Losses
• Trump's Rough Week Vexes GOP
• Blogs: The Corner | Media Blog | Frum's Diary | Mark Levin | Sixers
• How Much Does Trump Really Want to Be President?
• The FBI's Defense of How the Clinton Interview Was Conducted Is Full of Holes
• Make America's Elite Great Again!
• Congress Must Act to Prevent Unilateral Move to Create Palestinian State
• Welfare State = No Death On The Streets?
• The Orwellian Bullying of Donald Trump
• 'Once Upon A Time' Shows Folly of Obama's Refugee Program
• Press Mostly Ignores Story of 19 Dead Registered to Vote in Virginia
• 'Simpsons' Admits: 'SCOTUS Full of Scalias' Is a 'Beautiful' Thing
• 12,587 Syrian Refugees Admitted in FY 2016: 12,486 Muslims, 68 Christians, 24 Yazidis
• Obama: Paid Sick Leave 'Will Cover Absences Resulting From Domestic Violence or Sexual Assault'
• Clinton: 'I Believe One of the Jobs of the President Is to Encourage More (National) Service'
• Colombian Voters Reject Peace Deal That Grants Impunity for Marxist Rebels' Abuses
• SCOTUS Ruling Could Broaden SEC's Power to Usurp Congressional Authority
• Republicans: Can Trump Recover From 'Worst Week in Presidential History?'
• Clinton Mgr.: Yes, 'People that Stand by Donald Trump ARE Deplorable'
• Is the US Really Handing Internet Control to Foreign Governments?
• Climate Blog Predicts End of the World, Liberals Freak Out
• Pope Francis tells America to pray before voting for 'flawed' candidates
• LeBron James officially endorses Hillary Clinton for president
• Nigel Farage 'flies in from the UK to coach Donald Trump for debates'
• Isil prepares for 'apocalyptic showdown of Muslim and Christian armies
• How age, race and gender are deciding factors in the US presidential election
• Trump country: why Democratic strongholds are turning red
• Back to the future: economy becomes battle between Reagan and Bill Clinton
• Hillary Clinton opens up big lead over Donald Trump after his rough week
• Minnesota's Obamacare exchanges are in an 'emergency situation'