• Running Mates From the Past Prove the Need for a New Politics of the Future
• How the Free Market Helps Combat Racial Discrimination
• The Media's Embarrassing Failure to Bring Up Obamacare in the Debates
• William E. Simon's Mission to Make Parishes Great Again
• Linking Hurricane Matthew to Climate Change Is Overblown Hype
• This Is Not Why Voters Put the GOP in Control of Congress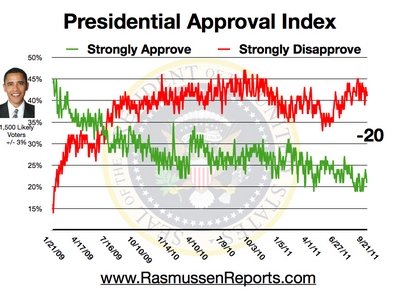 • Presidential Approval Index Tracking Poll
• White House Watch: Clinton Closes the Gap
• Few Believe Fed Chairman Is Independent of Obama
• Beltway Confidential
• Stop bending the law to protect Obamacare
• What if Trump hadn't run? A story, part IV

• State Dept. And White House Coordinated To 'Crush' Clinton Email Coverage
• Liberals Trying To Stack Town Hall Debate With Anti-Trump Questions
• Sen. Jeff Sessions Calls For Investigation Of FBI For Handling Of Clinton Probe
• Grover Norquist Says He Knows Who Leaked Trump's Taxes
• Page Six
• President Obama's Most Pathetic Excuse Yet
• White House coordinated with Clinton about email scandal
• Mayor de Blasio demands his own 'safe space'
• 2016 is suddenly a good year for 'normal' Republicans


• The Guns of October
• 94,184,000 Americans Not Participating in Labor Force
• Shepard Smith to Florida Woman: 'Do You Expect Us to Cover Your Funeral?'
• Virginia Dem Laughed at for Saying Obamacare Made Health Care More Affordable
• Bill de Blasio: Clinton 'Has Gone Through More Investigations Than I Can Count'
• Pentagon Studied Future Japan Nuclear Arsenal and War With China
• Emails reveal White House was "managing" Hillary's private server scandal in 2015
• Stagnation continues: US economy adds only 156,000 jobs in September
• Sure looks like this girl's townhall question to Hillary was staged
• Dj vu: Two "banker's boxes" of Hillary e-mails missing from FBI probe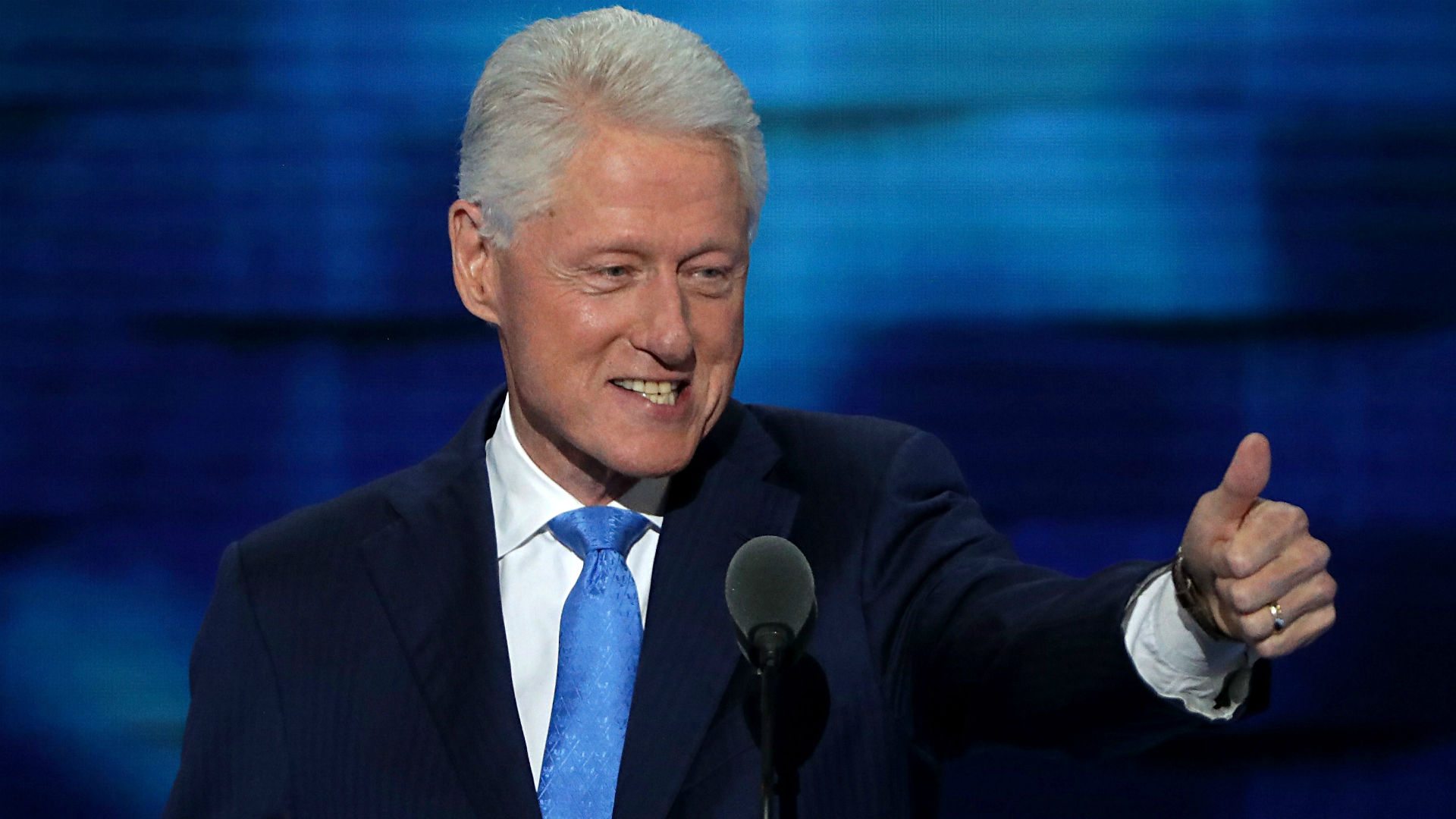 • The Note
• Trump, Clinton Campaigns Watch for Matthew's Impact on Fla.
• Trump Gets Softballs at Town Hall Ahead of Clinton Showdown
• 2016 Campaign Can't Shake Bill Clinton's Scandals
• Daughter of Trump Surrogate Rudy Giuliani Backing Clinton
"I must be honest. I can only read so many paragraphs of a New York Times story before I puke." -Rush Limbaugh
• Want to Know the Crucial Areas for Clinton? Follow Michelle Obama
• Mike Pence Disavows Donald Trump's Earlier Proposal Barring Muslims
• Pro-Trump Group to Release Ads as Part of Major Swing State Effort
• N.S.A. Isn't Sure if Suspect Leaked Data or Just Hoarded It
• Liberal professors outnumber conservatives nearly 12 to 1, study finds
• Obama adds to record total, commutes another 102 sentences
• Hillary Clinton bows to criticism, delays Weather Channel ads during Hurricane Matthew
• Bill Clinton's death spiral?
• Hurricane Matthew: Where Is This Massive Storm Heading?
• Ryan to campaign with Trump for first time Saturday
• Queens pols blast Mayor de Blasio over controversial homeless shelter plan

• The Briefing Room
• Disastrous stretch for Gary Johnson gives boost to Clinton
• Trump blasts media talking heads over Pence debate reports
• Two boxes of Clinton emails unaccounted for: report

• GOP insiders: Pence would beat Clinton
• Clinton preps final-stage blitz against Trump
• Scott won't extend voter registration deadline as Hurricane Matthew threatens state
• Obama administration becomes target of Russian ridicule
• Trump Says He 'Called' the '08 Crash. Here's What Really Happened
• Sanders-loving Vermont lawmaker snags GOP nomination
• Today's Standard
• Why Pence Matters

• So you think Obamacare is a disaster? Here's how California is proving you wrong
• They teamed up to conquer Wall Street. Now, one is bankrolling Clinton and the other Trump
• Donald Trump on his caustic comments about women: It was 'entertainment'



• Trump, Clinton campaigns watch for Matthew's impact on Fla.
• Haiti braces for a grim, rising death toll from Matthew
• Chemical weapon for sale: China's unregulated narcotic
• 2016 campaign can't shake Bill Clinton's scandals



• Trump has shifted away from complete Muslim ban: Pence
• NRA gun rights group pours money into Republican U.S. Senate campaigns
• Republican Trump says 70 percent of federal regulations 'can go'
• Two hawkish anti-immigration groups say consulted by Trump



• Post Politics Blog


• The stillborn legacy of Barack Obama
• Hurricane Matthew weakens to Category 3 but still expected to be dangerous
• Colombian president awarded Nobel prize for efforts to bring peace to his nation
• After days of turmoil, Trump signals he will try to focus on policy ahead of next debate


• Battleground states: North Carolina's sharp divides put election on knife-edge
• Clinton camp hopes for early voting knockout
• Kids Are a Company's Greatest Competition
• U.S. Uninsured Rate at New Low of 10.9% in Third Quarter
• Would You Take an 8% Pay Cut to Work From Home?
• Why Are So Many Men Not Working? They're in Pain
• ICE Officials Tell TRUMP Illegals Are Being Allowed to Vote That's Why They They Won't Deport Them
• Gun-Free Georgia Waffle House Robbed Two Times in Three Weeks
• Hillary Blames Hurricane on Global Warming Says Trump Cannot Protect US from Climate Change
• Obama Commuted Sentences of 102 Federal Prisoners Thursday Bringing His Total To 774
• HYPOCRISY ALERT: Hillary VP Tim Kaine Used to Talk Tough on Immigration And Opposed Gay Marriage (VIDEOS)
• TWITTER Censors 32 of Donald Trump's GOTO Battleground Tweets! Deletes Another!
INVESTOR'S BUSINESS DAILY
• Political News & Commentary: Andrew Malcolm
• Is The FBI Now An Arm Of The Democratic Party?
• Cold War 2.0: Obama Doctrine Of Weakness Has Reawakened The Russian Bear
• Bill Clinton Tells The Awful Truth About ObamaCare
• Hacked Email Shows MSNBC Staffer Sucking Up to 'Amazing, Intelligent' Hillary Clinton
• Comey 'Singlehandedly Ruined' FBI's Reputation: Retired Agents Blast Clinton Probe
• Obama: UN Climate Agreement is the 'best possible shot to save the one planet we've got'
• Congressman Urges DOJ Scrutiny of Chinese Investments in Hollywood
• Salma Hayek Spanish Ad: Vote Hillary for 'Undocumented Immigrants Who Don't Have a Voice'
• Bono Berates Virtual Donald Trump at Concert
• 'Empire' Cast Attack Trump, Endorse Hillary Clinton in Campaign Ad
• Clinton Campaign Scripted Interview Questions for Steve Harvey
• Trump Holds Make-Believe Town Hall to Prep for Real Debate
• Colombian President Juan Manuel Santos Gets Nobel Peace Prize

• RCP Blog
• Real Clear Markets
• Trump Trades Traditional Republicans for Swing-State Voters – David Byler
• Trump's Ground Game Footprint Remains Small – Rebecca Berg
• Hillary Clinton, Pitching for the Cubs? – Bill Whalen
• Megyn Kelly on Staged Clinton Event: "And The Oscar Goes To…!"
• Donald Trump Supporters vs. CNN's Alisyn Camerota: Transparency, Media Bias
• Kaine Reveals Emptiness of Democratic Policies
WALL STREET JOURNAL: OPINION JOURNAL
• Best of the Web (James Taranto)
• The Kaine Impunity – Peggy Noonan
• Clinton vs. Clinton on Obamacare



• Blogs: The Corner | Media Blog | Frum's Diary | Mark Levin | Sixers
• To Solve Her Millennial Problem, Hillary Recruits . . . Al Gore
• The Stillborn Legacy of Barack Obama
• Hillary Clinton's Scandals Begin to Undermine Libya Prosecutions
• Clarence Thomas: Disappeared by the Smithsonian
• Hillary's Smearing of Women Matters

• Why the Medical Profession Ignores Negative Pill Research
• The Kaine Scrutiny: A Special Report



• Letterman Scalds Trump as 'Damaged,' Needs a 'Psychiatrist' and Drugs
• Stephanopoulos Badgers Florida's Republican Governor to Extend Voting
• Trump Faces Tag Team of Cooper and Raddatz at Next Debate
• Libs Gone Insane: 'We Should Consider Eating Our Own Poop'
• Transgender 'Woman' Has Prostate Cancer on NBC's 'Chicago Med'
• ABC Skips Controversial Clinton Ad Buy, Focuses on Her Little Girl Hug
• PBS Touts 'Interconnection' Between Climate Change, Hurricane Matthew
• Study: Birth Control Pills Linked to Depression; Adolescents Most Vulnerable
• 94,184,000 Not In Labor Force; Labor Force Participation Rises; Unemployment Rate Ticks up to 5.0
• DOJ Awards $9.4 Million to Prevent Gender Bias in Policing Sexual Assault, Domestic Violence



• 'Monster' Hurricane Closes in on Florida
• 30 GOP Ex-Pols: Trump 'Disgraceful, Unacceptable Danger'
• Trump Says 70 Percent of Federal Regulations 'Can Go'
• N. Carolina Rapidly Adding Registered Latino Voters

• Reality Check: As Liberals Deny Fraud, Zombies and Aliens Vote in VA
• Obama: Americans Like Coal Because 'Dirty Fuel Is Cheap'
• US Admits Record Number of Muslim Immigrants
• 'Clown Lives Matter' March Planned For October 15
• Will Hurricane Matthew affect the election?
• Exclusive: The cozy relationship between pedophile billionaire Jeffrey Epstein and Bill Clinton
• Trump gets second debate chance and vows not to mention Monica Lewinsky
• Donald Trump says 70 percent of federal regulations 'can go'
• The most plausible path for Donald Trump to win the election