• President Obama Is Now Campaigning for His Legacy
• Cease-Fire in Ukraine Could Be at 'Tipping Point' as US, EU Spar With Russia Over Syria
• How the British Government Tries to Stop Youth From Becoming Terrorists
• 7 Big Judicial Setbacks to Obama's Executive Overreach
• Obama Administration Wants to Use Taxpayer Money to Settle Health Insurer Lawsuits. Here's How a Republican Would Stop It.
• How This Nashville Tech Company Challenged a State Regulatory Board and Won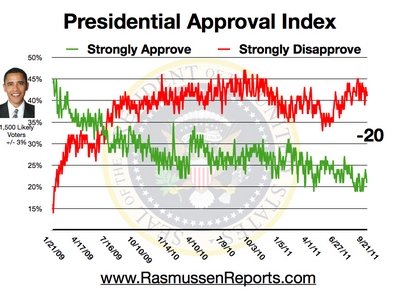 • Presidential Approval Index Tracking Poll
• The 'D' Word and the Debate
• White House Watch: Is Latest Debate Narrowing The Gap Again?
• Beltway Confidential
• When Trump went low, so did Hillary
• Celebrities are only fanning the flames of Hillary Clinton hate
• The state government pension crisis: You will be made to care
• Michelle Obama declared Hillary unfit
• How leaders talk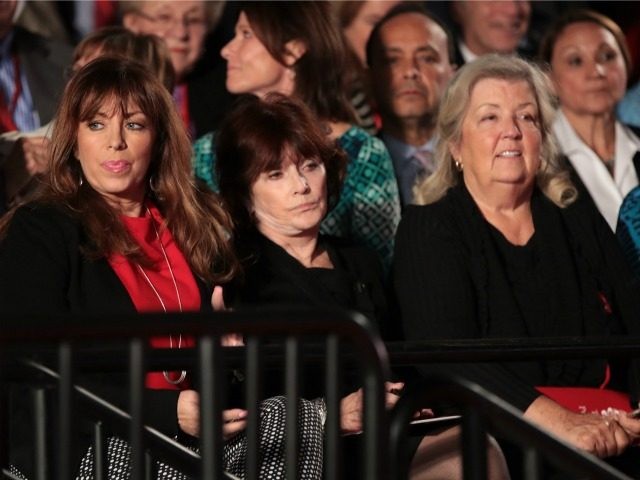 • Hillary In Leaked Email: Saudi Arabia And Qatar Are Funding ISIS
• Starbucks CEO Worried That Clinton Campaign 'Feels 'Yesterday'
• Juanita Broaddrick Responds To Joy Behar's Claim Bill's Accusers Are Tramps
• CNN Will Hate What Thousands Of Trump Supporters Chanted Last Night
• Page Six
• Speeches Reveal Clinton Is a Liar on Issues Big & Small – Charles Gasparino
• Aide calls Chelsea Clinton a 'spoiled brat' in leaked emails
• Billy Bush bragged about vulgar Trump video to NBC staffers
• Wall Street speeches reveal the real Hillary


• Atlantic City's Bare Ruined Choirs
• Asia Times: Beijing's South China Sea Island Buildup 'for Military Purposes'
• Confessions of a Spin Room Amateur
• CNN: Clinton Advisers 'Manage Her to Within an Inch of Her Life'
• Kredo: Obama Administration All Words, No Action in Syria
• Liberal Activist Told Podesta Clinton Was Lying About Sanders During Primary
• Bill Clinton's White House Campaign Pointed to Trump as Way to Engage Press, Crowds
• How the Clinton Campaign Is Getting Around Super PAC Rules
• Clintons Told to Wear 'Body Armor' at White House
• Hillary Clinton Is Lost Without the Fact-Checkers
• Leaked e-mails show Team Hillary lawyers teaching coordination with super-PACs
• The pointless hysterics over Trump "throwing Hillary Clinton in jail"
• Up in smoke: Samsung throws in a $17B towel on the Note 7
• Emails: Woman who replaced disgraced DNC chair was also helping undermine Sanders

• The Note
• Trump Says 'Shackles Taken Off' of Him
• Chris Christie Slams Trump's Remarks About Women as 'Indefensible'
• Trump's 'Grab 'Em' Comment Unleashes National Conversation
• In Split, Ryan Stumping for House GOP but Not for Trump
"I must be honest. I can only read so many paragraphs of a New York Times story before I puke." -Rush Limbaugh
• G.O.P. Fracture Over Trump Grows Worse
• Where Republicans in Tight Races Stand on Trump
• Hacked Emails Reveal Clinton Campaign Errors
• ISIS's Propaganda Falters as Military Pressure Rises
• Clinton's vow to push Supreme Court left galvanizes conservatives wary of Trump
• WikiLeaks emails expose Clinton campaign's political calculations, fears
• Donald Trump rips Paul Ryan over decision not to defend him
• Russia, China to mull joint response to U.S. missile shield
• How Did a Chunk of India and Eurasia Just Disappear?
• George H.W. Bush's granddaughter is voting for Hillary Clinton
• Russian woman who claimed Eliot Spitzer attacked her busted for trying to extort him

• The Briefing Room
• Trump unleashes tweetstorm on Ryan, widening GOP divide
• Clinton holds double-digit lead over Trump in national poll
• Trump: 'It is hard to do well when Paul Ryan and others give zero support'

• Obama's 'red line' haunts Clinton, Trump
• Inside Ryan's decision to (almost) dump Trump
• Trump, unbound
• Hillary and Al's change of climate
• WikiLeaks drops third batch of Podesta emails
• Priebus promises RNC still stands with Trump
• Today's Standard
• A Conservative Woman On the Moral Collapse of a Trump-Excusing GOP

• New Wikileaks disclosures ignite Clinton campaign tweet storm
• NBC and Mark Burnett's fraught dance with Donald Trump
• Samsung will end production of Galaxy Note 7 after halting global sales



• Trump assails Ryan for ditching him, battles for GOP support
• Over 1,000 still need rescue in North Carolina after floods
• Obama says US working with companies to send humans to Mars
• Health conditions worsen as aid trickles into remote Haiti



• Trump, under attack, turns on House Speaker, media
• Father of U.S. war hero attacks Trump's comment at debate
• Top Republican Ryan distances himself from Trump White House bid
• A new worry for Clinton: Trump's struggles may depress Democratic voter turnout



• Post Politics Blog


• GOP tumbles toward anarchy: 'It's every person for himself or herself'
• Trump's truest believers start to worry: 'You could easily lose'
• 5 important questions guiding the final month of the campaign
• House Democrats believe Trump troubles give them real shot at retaking majority

• U.S. Investor Optimism Index Climbs to Nine-Year High
• Communities Built for Active Living Have Healthier Residents
• How Julian Assange Turned WikiLeaks Into Trump's Best Friend
• Trump Calls Ryan 'Weak and Ineffective' as GOP Split Widens
• 'Clean Coal' Is Far From Real
• Clinton's Turnout Machine Could Prove Decisive – Albert Hunt
• Top Paul Ryan Advisor Leaked Trump Sex Talk Tape to WaPo
• Wikileaks Bombshell: Hillary Clinton 'Hates Everyday Americans'
• Wikileaks Releases Another 1,100 Podesta Emails
• Hillary Admits Saudi Arabia and Qatar Fund ISIS But Took Their Money Anyway
• Hillary Holds Rally at OSU Protesters with Megaphone Chant "Bill Clinton Is a Rapist"
• 30 Reasons in 30 Days to Vote for Donald Trump #28 Obama's Historically Low Home Ownership Rates
INVESTOR'S BUSINESS DAILY
• Political News & Commentary: Andrew Malcolm
• Emails Expose Hillary Clinton's Hypocrisy and Dishonesty
• Hillary Clinton Email Scandal Explained
• Here's Why Hillary's '20 Million Got Insurance Under ObamaCare' Claim Is Bogus
• Trump: Bill Clinton Was a 'Predator' and Hillary Put Women 'In Harm's Way'
• CNN's Cuomo Slams 'Irresponsible' Trump After Nominee Allows Crowd to Chant 'CNN Sucks!'
• Experts said Arctic sea ice would melt entirely by September 2016 they were wrong
• Musicians For a 'Trump-Free America' Launch Anti-Donald Song Campaign
• Roger Waters Rips 'Racist Pig' Trump at Desert Trip Festival
• Today Producer Suspends Billy Bush Despite Own Past Sexual Comments
• Cocaine 'Expert' Carrie Fisher: Trump 'Absolutely' a Coke Head
• Celebs Find Religion at Second Debate: 'Saint' Hillary, Raddatz 'Worship'
• Gun Control Advocate Kim Kardashian Beefs Up Security after Paris Robbery
• Wikileaked Emails Show Team Hillary Comparing Rubio to Obama
• Obama: We're Going to Mars by 2030s

• RCP Blog
• Real Clear Markets
• Trump Savors "Lock Her Up" Chants at Pa. Rallies – Rebecca Berg
• Rove & Trippi: Where Election Stands After The Second Presidential Debate

• Dana Loesch vs. April Ryan: "When Are We Going To Stop Playing The 'War On Women' Card?"
• Kaine Reveals Emptiness of Democratic Policies
WALL STREET JOURNAL: OPINION JOURNAL
• Best of the Web (James Taranto)
• Meltdown: Republican Leaders at Odds With Their Voters – James Taranto



• Blogs: The Corner | Media Blog | Frum's Diary | Mark Levin | Sixers
• Status Quo: Ryan, Priebus Still Support Trump
• The Tenth Life of Donald Trump
• Gambling's No Economic Panacea
• The Agony of the Republicans

• Sushi Talk About Donald and Women
• The Opportunity Cost of the Trump Catastrophe



• ABC Spends 2x More Time on 'Brangelina' Than U.S. Economy
• GMA Criticizes Trump's 'Conservative Talk Radio' Campaign
• Bush Derangement Syndrome Breaks Out on 'Supergirl'
• CBS, NBC Hype 'GOP Civil War,' Predict Loss of House and Senate
• Nets Air 167 Minutes on Trump Tape; Willey's Story Drew 94 Seconds
• GMA Criticizes Trump's 'Conservative Talk Radio' Campaign
• Nancy Pelosi on Obamacare: 'I Wanted Single Payer'
• Trump: 'Without the Media, She Would Not Have a Chance'
• Gen. Boykin: How Does Transgender Integration Help Our Military to Fight and Win Wars?
• Report: Largest Number Ever of Immigrants Living in U.S. – 42.4 Million Legal and Illegal
• Limbaugh: 'Ironic That The Democrat Party Wants to Throw Down the Morality Card'



• WikiLeaks: Clinton Campaign Strategy Promoted Carson, Trump, Cruz
• Obama: We'll Send Americans to Mars by 2030s
• War Talk Returns to Russian TV as US Ties Hit Deep Freeze
• Samsung Kills Galaxy Note 7 After Global Recall, New Fires

• Leaked Memo Shows DNC 'Elevating' Trump TWO MONTHS Before He Announced
• Ind. Voter Fraud Investigation Now Spans Half the State
• Emails Reveal Clinton Campaign Didn't Want Clinton to Run on Her Gender
• NBC: Trump 'Acid Wash' Claim False Because Clinton Didn't Use Acid
• Pressure grows on British producer to release US Apprentice tapes over claims Donald Trump is caught on film saying the N-word
• The Clinton campaign had 71 PAGES of 'hits' ready to be deployed against Bernie Sanders hacked emails show
• Trump warns he'll step up Bill Clinton attacks if more inappropriate footage released as Paul Ryan deserts him
• 'Hard Brexit' will cost Britain 66 billion per year, claims controversial leaked Treasury report


• Trump marches on amid spiraling disaster of Republican party desertion
• Hurricane Sandy-level flooding is rising so sharply that it could become normal