• How Stronger Unions Could Fix Our Economy And Our Politics
• Conservatives Not Impressed by What Paul Ryan Achieved in First Year as Speaker
• Improper Recycling Could Land You in Jail: How Overcriminalization Threatens Everyone
• 3 Ways to Use the Presidential Debate to Talk Taxes
• First US Offshore Wind Plant Costs $17,600 Per Home Powered
• Why This Black Lives Matter Supporter Still Wants Charter Schools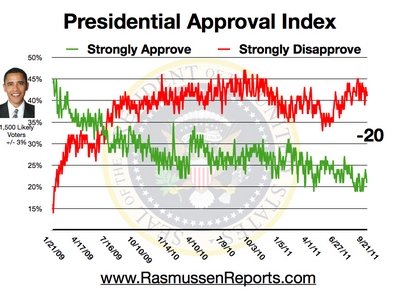 • Presidential Approval Index Tracking Poll
• White House Watch: Race Continues to Tighten
• More Voters Waiting Until Election Day To Cast Ballots
• Beltway Confidential
• Religious freedom under attack in Colorado
• The only place where 'leading from behind' has worked
• Did the Clinton Campaign Coordinate With DOJ on Hillary's Emails?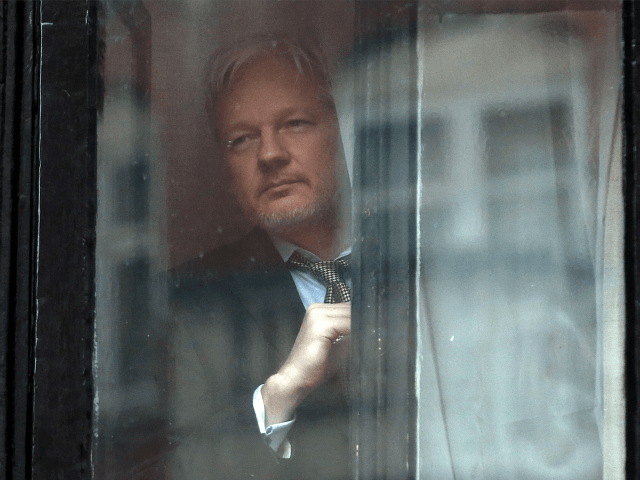 • Hillary Approved Plan To Go After Congressional Emails, But She Wanted It Done In SECRET
• Podesta Hacks Shows Clinton Staffers Discussing Which Emails To Release
• Hidden Cam: Clinton Staffer Brags — I Could 'Grab' Coworker's 'Ass' And Not Get Fired
• Liberal Media Ignore Recent Wikileaks Release
• Page Six
• Obama Lied. My Third Health Plan Just Died – Michelle Malkin
• The New York Times abandoned its integrity just to bash Donald Trump
• Emails show CNN pundit fed Hillary question before town hall
• Wall Street speeches reveal the real Hillary


• U.S. Cash to Iran May Have Funded Attack on American Navy
• John Podesta Said He Wanted Cecil the Lion Killer Extradited, Jailed
• Clinton Staffers Considered Joking About Email Server the Day Before Congressional Subpoena
• Hot Mic Catches Awkward Clinton-Gore Moment at Rally
• 'Bill Clinton Is a Rapist' Protestors Heckle Obama, Clinton
• Clinton Campaign Boasts About Media: 'Every Single Interviewer Was for Her'
• Bill Clinton Mocks Trump's Base as 'Your Standard Redneck'
• Al Gore Still Whining About Losing 2000 Election
• Dead People Received $1.5 Million in Benefits Through Medicare Program
• WaPo: Obama lied about firing "a whole bunch of people" at VA over scandal
• Report: Clinton Foundation donors got rich off Haiti relief efforts while Haitians live in squalor
• Meanwhile in Afghanistan, Taliban make most serious incursion in Helmand yet
• It sure looks like Donna Brazile tipped off the Clinton camp to a CNN town hall question (Update)

• The Note
• Trump Campaign Manager Berates 'Wishy-Washy' Republican Leaders
• Murkowski, Sullivan Resign GOP Posts After Denouncing Trump
• Clinton Challenging Republicans Who Back Trump
• Trump's Lewd Remarks Concern Campuses Fighting Sex Assault
"I must be honest. I can only read so many paragraphs of a New York Times story before I puke." -Rush Limbaugh
• As Party Splits Over Trump, Republican States May Tilt
• Trump Faltering? Die-Hard Fans Refuse to Buy It
• Pentagon Confronts a New ISIS Threat: Exploding Drones
• Early Voting Could Point to Hillary Clinton Victory Well Before Nov. 8
• Donald Trump's tax plan cuts wider than Hillary Clinton's
• Catholic group calls for Clinton spokeswoman's resignation after anti-Catholic comments in emails
• Fury over U.S. 9/11 law hits fever pitch in Saudi press
• NYC election commissioner admits 'all kinds of fraud' in undercover video
• How One Scientist Decoded the Mysterious Sounds of Northern Lights
• Donald Trump is dangerous,' U.N. human rights chief says
• Donald Trump campaign urges GOP to stop 'pussyfooting around' after his sexual assault comments

• The Briefing Room
• Unshackled Trump poses threat to Ryan
• WikiLeaks releases fourth Podesta email dump
• WikiLeaks pumps out Clinton emails

• Why Ryan and McConnell split over Trump
• Inside the scramble to save the GOP from Trump
• CNN host shuts down interview with Trump spokeswoman
• Unshackled Trump declares war on GOP
• Republicans tell Trump to quit claiming rigged election
• Obama's order fails to stop big federal leaks
• Today's Standard
• With Trump, It Only Gets Worse from Here

• Donald Trump says the shackles are off and his first target is his fellow Republicans
• Which Republicans are supporting Trump, and who's jumping ship?
• 'Far worse' comments by Trump? Pressure grows on TV execs to release unedited 'Apprentice' tapes



• Trump reverting to combative approach of primary campaign
• New challenges in Syria as militants weaponized drones
• Clinton aide links Trump campaign to Russian email hacking
• Divided America: The evolving face of US immigration



• Trump assails House speaker Ryan, McCain as 'disloyal'
• Trump trails Clinton by 8 points after tape scandal, debate: Reuters/Ipsos poll
• Putin says U.S. hacking scandal not in Russia's interests
• Obama says Trump's comments on women disqualifying
• Obama tells students at town hall about how failures have shaped him



Fearing backlash, some Republicans fall back in line behind Trump
• Trump: GOP harder to deal with than Clinton
• Trump doesn't 'believe' he's losing women. This chart shows he's wrong.
• Who's worse: Donald Trump or Bill Clinton?

• Are Women Buying Your Workplace?
• Ahead of Elections, U.S. Congress Approval at 18%
• The 'No-Brainer' Fix To America's Student Loan Mess
• Samsung Cuts Profit by $2.3 Billion After Killing Note 7
• Wikileaks Email: Hillary Clinton Decided on Tim Kaine for VP in July 2015
• CNN Orders News Blackout on Bill Clinton's Alleged Son Danney Williams
• Wikileaks Documents Show Hillary Clinton 'Read from a Prepared Script' During MSNBC Interview
• Detailed List of Top Wikileaks Podesta Emails
• Protesters With "Bill Clinton Is a Rapist!" Signs and Shirts Disrupt Obama Speech
INVESTOR'S BUSINESS DAILY
• Political News & Commentary: Andrew Malcolm
• Email Scandal: Clinton Foundation's Ties To Financers Of Terrorism
• Clinton Foundation Scandal
• Most Americans Think Government's Too Big, So Why Are They Backing Hillary?
• Wikileaks Dump Provides More Evidence of Clinton Camp and State Dept. Cozy Coordination Over Emails
• President Obama: Trump's 'Not Fit To Be Commander-In-Chief' and 'Certainly Not Fit To Lead'
• Clinton & Gore blame hurricanes, extreme weather on 'global warming'
• Robert De Niro: Trump Supporter Jon Voight 'Delusional'
• Owner: Donald Trump No Longer Welcome at L.A. Shopping Mall The Grove
• Musicians For a 'Trump-Free America' Launch Anti-Donald Song Campaign
• Roger Waters Rips 'Racist Pig' Trump at Desert Trip Festival
• Today Producer Suspends Billy Bush Despite Own Past Sexual Comments
• Donald Trump Attacks Help Hillary Clinton Forge Truce in Her Long War With the Media
• Major GOP Donors Have Asked Trump for a Refund

• RCP Blog
• Real Clear Markets
• The New War Between the States – Joel Kotkin
• Trump on GOP Backlash: "If That's What It Takes To Lose An Election, That Will Be Pretty Sad"
• Russia's Lavrov: "So Many Pussies Around The Presidential Campaign On Both Sides That I Prefer Not To Comment"
• Kaine Reveals Emptiness of Democratic Policies
WALL STREET JOURNAL: OPINION JOURNAL
• Best of the Web (James Taranto)
• A Trans-Atlantic Revolt Against Central Bankers – Judy Shelton



• Blogs: The Corner | Media Blog | Frum's Diary | Mark Levin | Sixers
• Neither Trump nor His Message Is Built to Win a National Election
• When Republicans Wish Upon a Star
• Obama Lied. My Third Health Plan Just Died.
• Trump Doesn't Care Whether the GOP Keeps Congress
• Hillary's October Surprise: WikiLeaks Releases Camp Clinton E-mails

• Sushi Talk About Donald and Women
• It's All Broken. The Democrats have succeeded in destroying the Republican coalition which barely even knows what hit it



• Stephanopoulos Scolds Conway: 'You're Making Fun' of Clinton's Health!
• Nets Silent on Trump Pro-Life Support, Stress Clinton Abortion Backing
• John Heilemann Compares Trump to 'Apocalypse Now' Madman
• WashPost Columnist: Bill Clinton Accusers Are a 'Truth-Averse' Display
• ABC Flatly Ignores New Flood of Leaked E-Mails, Touts Al Gore Instead
• Al Gore: Hillary Clinton 'Will Make Solving the Climate Crisis a Top National Priority'
• Obama: 'Hillary Sent a 12-Page, Single-Spaced Memo. Had Footnotes. I Was Like, Lord!'
• James Woods on the African-American Museum: 'This Slight of Justice Thomas is Absolutely Appalling'
• Clinton: 'Hurricane Matthew Was Likely More Destructive Because of Climate Change'
• Feinstein in 1999: Bill Clinton 'Gave False or Misleading Testimony'



• Outraged Catholics: Clinton Must Fire Aide for Mocking Our Religion
• Rasmussen Poll: Trump Cuts Clinton's National Lead to 4 Points
• T. Boone Pickens: I Haven't Paid Taxes in 3 Years
• WSJ: Amazon to Build Grocery Stores

• Released Emails Show Clinton Allies Plotting a 'Catholic Spring'
• Trump Was a Democrat in '05 And NBC Did Nothing With His 'Hot Mic' Vulgarities
• University To 'Educate' Students Who Wear Offensive Halloween Costumes
• Mass. Churches Fire Back At Transgender Bathroom Mandate
• Poll that historically puts Trump ahead has the candidates TIED in the wake of tape-gate
• Marco Rubio REFUSES to revoke his endorsement of Donald Trump over hot mic controversy
• Genders divided in the US – if only men voted, Donald Trump would win by a landslide
• The Trumpettes: the glamorous world of the socialites who support Donald Trump


• Trump rails against 'disloyal' Republicans as support collapses
• Clinton campaign dubs WikiLeaks 'Russian propaganda' after latest hack
• 'Weak and ineffective leader': Donald Trump slams Paul Ryan for 'disloyalty'