• Donald Trump Claims Election Will Be Rigged at Polling Sites
• This Is the Percentage of Millennials Who Believe George W. Bush Killed More People Than Stalin
• Watch the 21 PragerU Videos That YouTube Is Censoring
• 3 Ways to Expose the Truth About Planned Parenthood
• Cuban Dictatorship Governed More Severely During 2 Years of US Engagement
• How Did Sports Become So Politicized?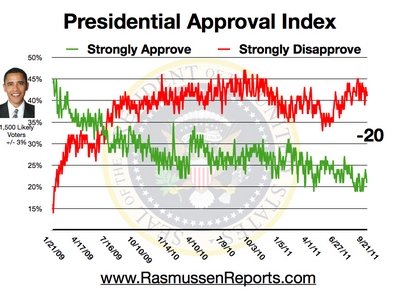 • Presidential Approval Index Tracking Poll
• What They Told Us: Reviewing Last Week's Key Polls
• White House Watch: Clinton Edges Back Ahead
• Beltway Confidential
• Is Obamacare worth saving?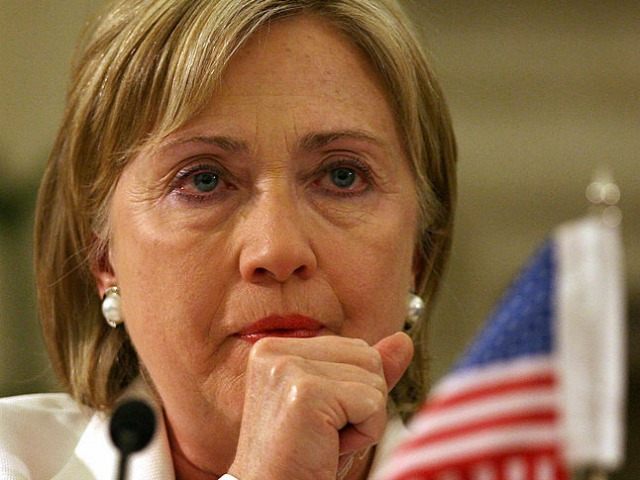 • Emails Reveal Clintons' 'Sleazy' And Intricate Relationship With Major Chemical Manufacturer
• Top Clinton Aide Podesta Helped Provide Access To Lobbyists
• The Time Bill Clinton Fought Like Hell To Stop Refugees In His State
• Hillary Told Goldman Sachs Fracking Was A 'Gift' In Paid Speeches
• Page Six
• Why I worry about my kid at a hypersensitive PC college
• Clinton is 'pissed' about latest WikiLeaks dump
• Now, even Democrats can see the ObamaCare death spiral


• Biden: 'We're Sending a Message' to the Russians, Hopefully American Public Won't Know About It
• Emails Reveal Sidney Blumenthal Bashing Obama
• Perez Dismissed Bernie Supporters as 'Young White Liberals'
• Millennials Pretty Cool With Socialism
• High-Dollar 'Cocktail Party' Invite Highlighted Strickland's Anti-Gun, Clean Energy Positions
• FT exclusive: Trump son-in-law made inquiries about launching Trump TV network "within the past couple of months"
• Barack Obama stands ready to defend you against solar flares
• Lawsuit against Baltimore's Marilyn Mosby may still move forward

• The Note
• Iraq Braces for New Wave of Refugees as 1.5M Threatened by Battle for Mosul
• Trump Calls GOP Leaders 'Naive' on Voter Fraud
• Trump and Taxes Could Figure Into Pennsylvania Senate Debate
• GOP Strategists: Clinton Has Grip on Electoral Votes Needed
"I must be honest. I can only read so many paragraphs of a New York Times story before I puke." -Rush Limbaugh
• Iraq Begins Long-Awaited Battle to Retake ISIS Stronghold
• Rising Coarseness of an Ugly Race Fuels Voters' Anger
• Criticism of the News Media Takes On a More Sinister Tone
• In Hacked Speech, Clinton Embraced Covert Interventions
• Trump within striking distance of Clinton despite groping allegations
• Illegal immigration surged 23 percent over last year
• CNN blames Donald Trump for firebombing of GOP office in North Carolina
• U.S. to elect embodiment of what scares them the most: Government corruption
• Donald Trump's Clean-Coal Response Misses Mark, Experts Say
• Howard Stern says replaying Trump interviews is "betrayal"
• Amy Schumer's Trump jokes prompt 200 to walk out of her Tampa show

• The Briefing Room
• Republicans fear for party's future
• GOP congressman: 'Thank God' for WikiLeaks
• Trump: 'Of course there is large scale voter fraud'
• Obama, Holder to lead post-Trump redistricting campaign
• Trump faces his fate
• 22 toxic days for Hillary Clinton
• Democrats dream the unthinkable: Speaker Pelosi
• North Carolina county GOP office attacked; Trump blames 'animals'
• Trump loses grip on Ohio
• Today's Standard
• The RNC Is Becoming a Big Problem

• Ohio is crucial to win the White House. But there are few signs Trump is trying to get out the vote
• Inside a week of Trump rallies: Talk of a rigged election, biased media and barbecue fries
• Trump accuses SNL of doing a 'hit job' on him



• Iraqis push toward IS-held Mosul in long-awaited operation
• Emails show Clinton's response to LGBT backlash
• WikiLeaks: Assange's internet link 'severed' by state actor
• Barzani: Iraqi Kurdish forces retake 200 sq. kms



• Trump charges U.S. election results being rigged 'at many polling places'
• Clinton heavily favored to win Electoral College: poll
• Tech investor Thiel to donate $1.25 million to Trump campaign
• Transcripts of Clinton's Wall Street talks released in new Wikileaks dump
• Putin dismisses U.S. hacking allegations as campaign rhetoric



• Post Politics Blog


• As Trump falters, Clinton weighs whether to expand her map
• Trump has reached his ceiling, with little or no room to grow
• The vast international conspiracy to stop Trump, in one chart
• Is another financial crisis looming?

• One in Three U.S. Women Worry About Being Sexually Assaulted
• Americans Continue to Cite the Economy as Top Problem
• Provoked by Trump, Bill Clinton Keeps Focus on Economy
• How Apple Scaled Back Its Titanic Plan to Take on Detroit
• Postal Worker Brags Online About Destroying Trump Ballots
• It Takes Hillary 11 Advisors and Lengthy Consultation to Post a Single Tweet!
• Sheriff David Clarke: Time for Pitchforks and Fire American Law Is Being Decimated, People Have Had It
INVESTOR'S BUSINESS DAILY
• Political News & Commentary: Andrew Malcolm
• Hillarynomics: More Food Stamps Will Grow The Economy
• Will Looming State And Local Government Pension Crisis Bankrupt The U.S.?
• Law Prof Smacks Down CNN Chris Cuomo's Claim That It's Illegal To Possess Wikileaks Emails
• Chris Wallace Talks About the 'Stress' of Being Fox News' First Big Debate Moderator
• Climate Activists Seek To Redefine What A Hurricane Is 'So We'll Have More Of Them' Every storm now will be 'unprecedented'
• Trump: 'Time to Retire Boring and Unfunny' Saturday Night Live
• 'Vaginas Against Trump': Cast of 'Orange Is the New Black' Says 'F You' to Donald
• NBC Scraps Trump-Inspired Episode of 'Law and Order: SVU'
• Miley Cyrus: Sanders Supporters Not Voting for Clinton Are 'Crazy'
• Helen Mirren for Hillary: 'Time for the Best Role Model in the White House'
• Nicki Minaj: 'Pray to God You Don't Get Stuck with a Melania'
• Report: Trump's Team Held Talks on TV Startup
• Trump Doubles Down on Voter-Fraud Claims

• RCP Blog
• Real Clear Markets
• Stronger Together in Education Richard Kahlenberg
• Opportunity Should Be Priority in Education
• Still Voting for Trump; Must Defeat Clinton
WALL STREET JOURNAL: OPINION JOURNAL
• Best of the Web (James Taranto)
• Queen Elizabeth Gives Orders to Hillary



• Blogs: The Corner | Media Blog | Frum's Diary | Mark Levin | Sixers
• The Case for Trump – Victor Davis Hanson
• Was Trump's Tax Loss Trump's Tax Loss?
• No, the Election Isn't Rigged
• What's to Blame for Wage Stagnation: Markets or Government

• One Million Reasons Obamacare Made Things Worse



• Surprise! NBC Postpones Trump Episode on 'Law & Order: SVU'
• With Its Own Poll the Same as July, WashPost Assumes Hillary Will Win
• 'Her Way' Indeed: Leibovich's HRC's Profile for NYT Mag Skips Scandal
• Isikoff: Hillary 'Very Much Part of' Discrediting Bill's Accusers
• With Its Own Close Poll the Same as Mid-July, WashPost Does a Virtual Hillary Victory Dance
• WikiLeaks: Aides Discussed Clinton's 'Tricky' Response to Bernie Sanders' Rape Essay
• Battle Begins to Expel ISIS From Mosul, Where 213 US Troops Died During Iraq War
• Clinton Staffers Were Vexed That San Bernardino Attacker Had a Muslim Name
• As Liberals Suggest Trump Is Fomenting Violence, N.C. GOP Office Is Firebombed
• Thousands Rally Against 'Family-Phobia' in France



• Trump: Election Rigged at 'Many Polling Places'
• Report: Trump Son-in-Law Jared Kushner Pursuing Trump TV
• WikiLeaks: Assange's Internet Link 'Severed' by State Actor
• Emails: Clinton Staff Feared LGBT Backlash

• CNN Host Implies It's Illegal For You to Read WikiLeaks
• Petraeus on Battle for Mosul: The Question Is, What Happens Afterward'
• Biden Says U.S. Will Retaliate Against Russian Hacking 'At the Time of Our Choosing'
• Ken Bone: Created By the Internet, Destroyed By the Left
• Centerfolds defend Trump: 'Barbi Twins' say he was always 'a perfect gentleman'
• Poll: Trump now six points behind Clinton – but Three Quarters of Republicans believe his claim that election is 'rigged'
• Isil 'launches suicide attacks' on Kurdish forces in Mosul
• Donald Trump claims election 'rigged': The US election and polls on Monday morning


• Clinton may have taken performance-enhancing drugs before debate
• The US just bombed Yemen, and no one's talking about it
• Trump: 'Of course there is large scale voter fraud happening on and before Election Day'