• Shrinking the Income Gap Is Necessary for Democracy – Barack Obama
• Separating Fact from Fiction With the Second Amendment and the War on Guns
• Meet the Maryland Conservative Who Aims to Take Over the House's Largest GOP Caucus
• Once Again, DC Metro Proves It Doesn't Deserve More Taxpayer Funding
• In 3 Years, His Insurance Premiums Double as Options Decline Under Obamacare
• Time for Conservative Intellectuals to Get Comfortable With the Right to Bear Arms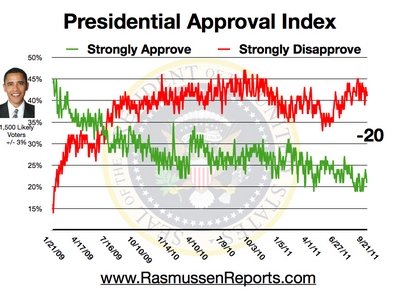 • Presidential Approval Index Tracking Poll
• Democrats See Russia As Bigger Danger Than GOP, Unaffiliateds Do
• White House Watch: Close As Close Can Be
• Beltway Confidential
• What media bias? Journalists overwhelmingly donated to Hillary Clinton
• Howard Dean can't keep up either

• Exclusive: FBI Agents Say Comey 'Stood In The Way' Of Clinton Email Investigation
• Aide Who Helped Set Up Hillary's Server Was Accused Of Loading Spyware On Clinton Foundation Computers
• WIKILEAKS: Clinton Foundation Left Harlem For Wall Street Space With Goldman Sachs
• Activist Caught On James O'Keefe's Camera Was On Hillary's Payroll
• Page Six
• The State Department's "Shadow Government"
• How Team Hillary secretly sees the world
• Hillary Clinton accused of stealing furniture from the State Department


• Clinton Campaign Strategy for Decades: 'ATTACK, ATTACK, ATTACK'
• Asia Times: Clinton Speeches Hint at Tougher US Posture Toward China
• Clinton Campaign Tried to Limit Damage From Classified Info on Email Server
• Hassan Pays Female Workers 79 Cents on the Dollar
• Halperin on 'Quid Pro Quo' Controversy: Patrick Kennedy Was Doing 'the Bidding of Hillary Clinton'
• House Dem on 'Quid Pro Quo' Emails: Maybe FBI or State Dept Employee's Conduct 'Should Be Looked At'
• Clinton Email Server Hit in Cyber Attacks From Russians, Other Hackers
• Emails: Clinton's Closest Aides Didn't Know Her Position on Trade
• EPA loses court battle over coal job losses
• Trump: Ryan won't support me because he wants to run in 2020
• Self-described 'hack' Politico reporter requests Clinton campaign approve parts of his story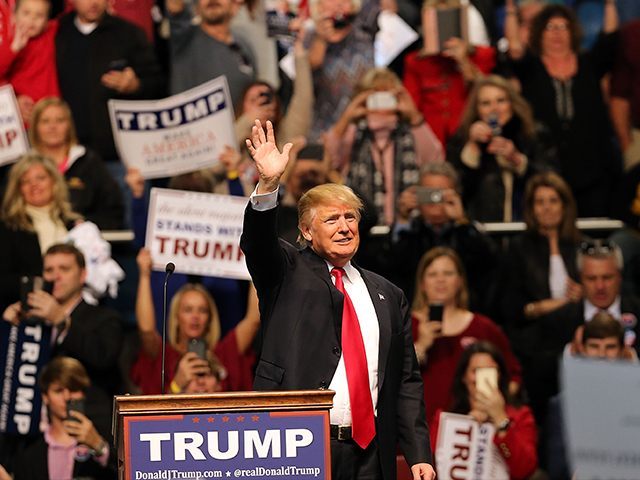 • The Note
• Trump Suggests Ryan Doesn't Want Him to Be President Because of Ryan's 2020 Ambitions
• FBI and State Department Deny Conspiring to Declassify Clinton Email
• Confident Clinton Expanding Her Campaign Into 'Red' States
• Ohio Senate Candidates Spar Over Trump, Clinton in Debate
"I must be honest. I can only read so many paragraphs of a New York Times story before I puke." -Rush Limbaugh
• Clinton Plans Big Push Into Red States as Trump Falters
• State Dept. Pressed F.B.I. on Clinton Email Classification
• Battle for Mosul Tests Obama Strategy to Shift Fight's Burden From U.S.
• The New Protesters Defying Donald Trump: His Customers
• FBI files reveal State Dept. pressure to protect Clinton over secret email server
• Border security slips as illegal immigration rises significantly over past year
• Democrats warn of a racist uprising if Donald Trump loses election
• Colorado Republicans rebut Democrats' 'racism' charges with black candidates
• Orbital ATK's Antares Rocket Returns to Flight with Gorgeous Night Cargo Launch
• Donald Trump kisses underage girl during Wisconsin rally: 'bring her, she's so beautiful'
• Cuomo: Trump is gift from God for damaging GOP

• The Briefing Room
• Republicans warm up to Assange
• FBI officials allege 'quid pro quo' in Clinton emails
• Wisconsin GOP defends Speaker after 'Ryan sucks!' chant

• WikiLeaks reveals the real Huma Abedin
• How Donald Trump's Extremism Could Help Down-Ballot Republicans
• How low can Trump go in the polls?
• Trump's Wisconsin strategy: Burn it all down
• Trump lashes out at Republicans for not buying election rigging line
• What Politicians Are Missing About Obamacare
• Today's Standard
• Bill Clinton's Secret Service Agent Did IT Work for Hillary's Server and Clinton Foundation

• Ohio is crucial to win the White House. But there are few signs Trump is trying to get out the vote
• State Department and FBI deny quid pro quo over Clinton email classification
• Post-election rumors swirl as Trump's son-in-law looks into financing a media venture



• First Lady Michelle Obama emerges as surrogate MVP
• AP Exclusive: US ignored rising-sea warnings at radar site
• Russian, Syrian planes halt Aleppo airstrikes ahead of truce
• Iraqi forces pause Mosul advance after a day of fighting



• Wall Street GOP donors reject Trump, weigh options
• Trump sharpens 'rigged' election allegations disputed by Republican lawyers
• State Department official 'pressured' FBI to declassify Clinton email: FBI documents
• Trump hovers over tight U.S. House race in Florida



• Post Politics Blog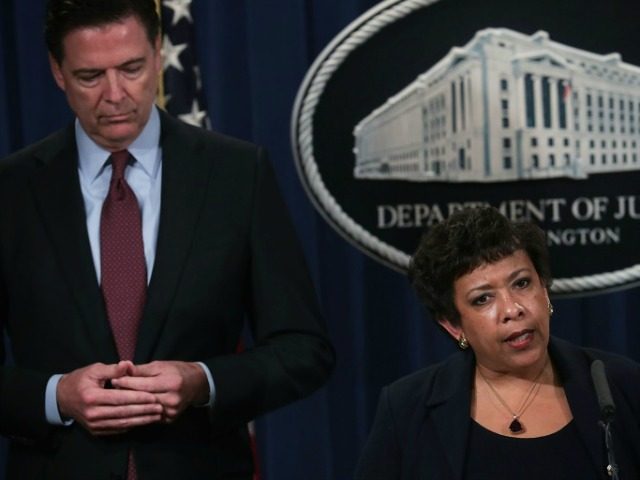 • State Dept. official pressed FBI to change classification of one Clinton email
• Iraqi forces push toward Mosul, face fierce resistance at times from ISIS
• Trump's escalation of 'rigged' claims alarms election officials, party leaders
• The Trump Demogorgon devours Paul Ryan

• One in Three U.S. Women Worry About Being Sexually Assaulted
• Americans Continue to Cite the Economy as Top Problem
• Americans Work 25% More Than Europeans, Study Finds
• Venezuela's Latest Cruelty Is Full Shelves of Unaffordable Goods
• Former White House Chef: Hillary Clinton Called Black Servant the 'N-Word'
• Detailed List of Top Wikileaks Podesta Emails
• Benghazi victim's mom to attend third presidential debate
INVESTOR'S BUSINESS DAILY
• Political News & Commentary: Andrew Malcolm
• Will Looming State And Local Government Pension Crisis Bankrupt The U.S.?
• Despite Obama's 'Normalization,' The Castros' Cuba Is As Repressive As Ever
• Goldman Sachs Paid Hillary $675,000 For This?
• CNN's Cuomo Battles GOP Pol on Continued Rigging Claims: 'None Of That Is Proof of Election Fraud!'
• Why Trump May Be Absolutely Right That Election Could Be Rigged
• Leaked Email: Politico Reporter Sent Podesta Part of Story 'To Make Sure I'm Not F*cking Anything Up'
• Climate Activists Seek To Redefine What A Hurricane Is 'So We'll Have More Of Them' Every storm now will be 'unprecedented'
• Trump Supporter Jon Voight's 'Plea to Save America'
• Scarlett Johansson: Right to Abortion 'A Human Rights Issue'
• Hillary Clinton Ad Compares Donald Trump to 'Mean Girls'
• Report: Charity Execs Denied Entry to Premiere of DiCaprio Climate Doc
• Helen Mirren for Hillary: 'Time for the Best Role Model in the White House'
• Beretta Celebrates 500 Years of Firearm Manufacturing
• The Women of America Thank You, Donald
• Keep Spotlight on the Weak Little Republicans in Donald Trump's Big, Ugly Shadow

• RCP Blog
• Real Clear Markets
• A Litmus Test for Conservative Court Appointees – Mark Paoletta
• Trump Misses Benchmarks, Is Running Out of Time – David Byler
• Blunt, Bayh Face Similar Attacks in Senate Races – James Arkin
• Earnest: Trump "Snorted His Way Through" Debates, Accusing Hillary Of Drug Use?
• Still Voting for Trump; Must Defeat Clinton

WALL STREET JOURNAL: OPINION JOURNAL
• Best of the Web (James Taranto)
• Where Clinton Would Take Obamacare – Phil Gramm
• Everyone's Worst Investing Fears – Andy Kessler



• Blogs: The Corner | Media Blog | Frum's Diary | Mark Levin | Sixers
• If Politicians Were Rational Beings, Here's What Trump and the GOP Would Do
• Our Neutron Bomb Election
• The Insincere, Arrogant Clinton Campaign
• Which Party Will Hold the Senate and House?

• Quid Pro Quo: A Staggering Example of Hillary Email Corruption
• 'Hillary Standard': Take the Money



• Count of Trump-Lampooning TV Shows Nears 30
• ABC, NBC Downplay Quid Pro Quo, Tout Clinton Campaign Expansion
• NBC Slams Republicans as Violent Following GOP Office Firebombing
• Howler From CNN's Cuomo: It's 'Illegal' For Anyone But the Press to 'Possess' WikiLeaks Documents
• Record Drug Overdoses in U.S. in 2014 28,000 Deaths from Opioids
• Intelligence Chair Calls for 'Abuse of Power' Investigation in State Dept. Handling of Clinton Email Classification
• Dairy Farmers Dumped Enough Milk in 1st 8 Months of the Year to Fill 66 Olympic Swimming Pools
• Planned Parenthood Celebrates Centennial: 6,803,782 Babies Aborted
• Smithsonian on Why Clarence Thomas is Not in New African American Museum: 'We Cannot Tell Every Story'



• Trump: I May Meet With Putin Even Before Being Sworn In
• Homeland Security Records 23 Percent Rise in Illegal Immigration
• FBI Agent Says Hillary Stole Furniture From State Dept.
• FBI Docs: State Dept. Security Hated Protecting 'Contemptuous' Clinton

• Clinton Camp Admits Paying Protesters to Incite Violence at Trump Rallies
• County Dem Chair Demands School Board Member 'Rescind Her Support of Trump and Resign'
• Self-Proclaimed 'Hack' Politico Reporter Asked Podesta for Approval on an Article
• Immigration Alert: Family Units Surge Across the Mexico Border
• Police release 911 call from suspected firebombing at GOP office in North Carolina
• What Donald Trump allegedly said about model star of his dating show
• Concerns raised over ages of child refugees arriving in Britain
• Melania Trump stands by her man and puts lewd video down to 'boy talk'


• Controversial Republican Mike Roman to run Donald Trump's 'election protection'
• Iraqi forces converge in decisive battle against Isis
• Polls show razor-thin race in 2 of the biggest battleground states