• Everything We Know About the Latest James O'Keefe Video Sting

• How Education Savings Accounts Changed the Life of This Child With Down Syndrome
• Rigged Election? Past Presidential Contests Sowed Doubt and Nearly Led to Violence
• What the Candidates Need to Know About Yucca Mountain
• See How Much Premiums Will Increase Under Obamacare in These 14 States
• Millennial Cluelessness About Communism's Massacres Demonstrates the Need for School Choice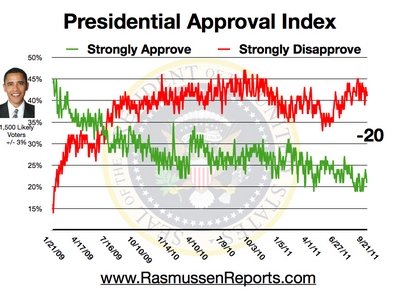 • Presidential Approval Index Tracking Poll
• Most Say Media, Not Russians, Tilting the Election
• White House Watch: Down to the Wire?
• Beltway Confidential
• Vote for a GOP Congress to keep Clinton or Trump in check
• The Trump-Ryan fight is a good thing
• The case of Patrick Kennedy


• Dem Operative Who Oversaw Trump Rally Agitators Visited White House 342 Times
• Exposed: Clinton Foundation's Ties To Suspected Human Organ Trafficker
• Feds Made 'Fishy' Deal To Give John Kerry's Daughter $9 Million of State Dept. Money
• DNC Bus Caught Illegally Dumping Human S**t Into Storm Drain
• Page Six
• Hillary's open borders 'dream' is a nightmare for workers
• This Hail Mary move could save Donald Trump's campaign
• How Hillary's lawyers ran roughshod over the FBI


• Emails: Clinton Campaign Calls New York Times 'Our Press'
• Hillary Will Have No Mandate, Unless She Does
• Memo: Google's Eric Schmidt Working Directly With the Clinton Campaign
• Clinton Surrogate Tries to Blame Quid Pro Quo Story on Russians, Has No Idea What CNN Is Talking About
• CNN Host Calls Out Clinton Surrogate for Claiming She's Attacked 'Totally Without Cause'
• Top Hillary Adviser Mocked, Plotted Attacks on Pro-Sanders Civil Rights Leader
• Obama called out for whining moments after lecturing Trump to 'quit whining'
• O'Keefe: 'Why the hell isn't the press covering this?'
• EU nations are now paying countries to take back their migrants

• The Note
• 5 Storylines to Watch During the Third Presidential Debate
• Obama's Half-Brother Will Be Trump's Debate Guest
• Flint Water Panel Calls for New Emergency Management Rules
• Clinton, Trump Set for Last Debate as Ugly Race Nears Finish
"I must be honest. I can only read so many paragraphs of a New York Times story before I puke." -Rush Limbaugh
• Trump's Call to Monitor Polls Raises Fears of Intimidation
• Ex-General, Guiding Trump, Offers Angry Voice of Authority
• Obama Tells Trump: Stop 'Whining' and Trying to Discredit the Election
• Clinton Challenges Trump for a Traditional Republican Bloc, White Catholics
• Obama scolds reporter for asking question at press conference
• Democratic heads roll after video shows agitators planted at Trump rallies
• Ecuador restricts Assange's internet access after Clinton WikiLeaks
• Football player stands alone for anthem after teammates stay in locker room
• The Benefits of Medical Marijuana: Experts Weigh In
• Dem operative steps down after video suggests his group stoked violence at Donald Trump rallies
• Stasi: Naked Hillary Clinton statue did its job to exercise our First Amendment right

• The Briefing Room
• Can Hillary win 50 percent of the popular vote?
• Trump seeks game-changer in last debate
• Republican strategist: Clinton could top 400 electoral votes

• Can Clinton keep her head down?
• Women Are Wavering in Trump County, USA
• Conway 'mystified' Clinton can't close it out given her 'advantages'
• RNC members agree with Trump: It's rigged
• Obama tries to get inside Trump's head
• Chris Wallace: Fox News' 'moderate' moderator
• Today's Standard
• Kennedy At the Center of Hillary's Scandal Management

• Tonight's debate is Trump's 'last, best chance': Here's what he needs to do
• Even lots of Donald Trump's supporters are starting to think he'll lose the election
• Who's Winning? Daily track of Clinton and Trump's support



• Clinton, Trump set for last debate as ugly race nears finish
• Iraqi general calls on IS militants in Mosul to surrender
• Terror bombing suspect moved from hospital to prison
• Gutter politics: DNC sorry after campaign bus dumps sewage



• Debate gives Trump his last big chance to make a mark before Nov. 8
• Trump's appeal for poll monitors draws tepid response from some supporters
• Kremlin says Putin ready to welcome any U.S. candidate keen to mend ties
• Obama tells Trump to 'stop whining' over rigged election claims
• Trump? Clinton? Many young Americans prefer giant meteor, poll finds



• Post Politics Blog



• Supreme Court will be a focus of final Trump-Clinton debate
• Trump is headed toward a major loss. The GOP can't say it wasn't warned
• Trump supporters are talking about civil war. Could a loss provide the spark?
• Trumpism must be crushed. Here is one way to do it.

• One in Three U.S. Women Worry About Being Sexually Assaulted
• Americans' Assessment of Quality Job Outlook Remains Stable
• Support for Legal Marijuana Use Up to 60% in U.S.
• Why 27 Million Are Still Uninsured Under Obamacare
• Clinton Has 9-Point Lead as Comeback Obstacles Loom for Trump
• Analysis of Recent Polls Shows Trump Win and Possible Landslide
• Betting Markets that Predicted Brexit Vote Are Pointing to Trump Victory
• Pew Center: 1.8 Million Dead People on Voter Rolls, 2.75 Million Registered in Two States
• The Obama Legacy: 8 Million More Americans Working 2 Jobs Today Than in 2009
INVESTOR'S BUSINESS DAILY
• Political News & Commentary: Andrew Malcolm
• Despite Obama's 'Normalization,' The Castros' Cuba Is As Repressive As Ever
• ObamaCare Enrollees Face A Rude Awakening In Two Weeks
• Fmr. Attorney General: There is Evidence of Crime in Clinton Email Quid Pro Quo Allegations
• Republican Strategist: Clinton on the Path for 400 Electoral Vote Blowout
• Marco Rubio Warns GOP to Stay Away From Hacked WikiLeaks Information: 'Tomorrow It Could Be Us'
• Climate Activists Seek To Redefine What A Hurricane Is 'So We'll Have More Of Them' Every storm now will be 'unprecedented'
• Michael Moore: 'I Hope' Hillary Killed Vince Foster
• Dullest Superhero Ever? Leo DiCaprio Threatens Captain Planet Movie
• Wayne Newton: Never Seen Trump Treat Women 'In a Derisive Way in Any Form'
• Hundreds of Trump Fans Boo, Walk Out On Amy Schumer
• Michael Moore Releases Surprise 'TrumpLand' Documentary
• Refugee Exodus From Mosul Begins
• Will WikiLeaks Catch Up With Hillary Clinton Tonight?

• RCP Blog
• Real Clear Markets
• Debate Text Mining: Trump Has a Cousin in Perot – David Byler
• How New Energy Dynamics Fuel the Economy – M. Anthony Mills
• Obama to Trump: "Stop Whining" About A Rigged Election
• Schumer: Trump's "Tolerance" Of Racism Is "Poisonous To America"
• Democratic Operative Explains Voter Fraud: We've Been Bussing People In For Fifty Years
• Still Voting for Trump; Must Defeat Clinton
WALL STREET JOURNAL: OPINION JOURNAL
• Best of the Web (James Taranto)
• 'Rigged' Was Hillary Clinton's FBI Case – Holman Jenkins
• The Quiet Grace of Ronald Reagan – Craig Shirley & Frank Donatelli
• Hillary's State Assist W



• Blogs: The Corner | Media Blog | Frum's Diary | Mark Levin | Sixers
• The Clinton-Obama E-mail Scandal
• 'Rigging' and Other Knotty Problems
• Whether Clinton or Trump Wins, the Country Is in for a Massive Post-Election Hangover
• Obamacare Is Unraveling ahead of Schedule

• Should a Catholic Vote for Hillary or Trump?



• 30+ Celebrities Wish Planned Parenthood 'Happy 100 Years'
• http://newsbusters.org/blogs/culture/katie-yoder/2016/10/19/30-celebrities-wish-planned-parenthood-happy-100-years
• Nets Hypocrisy: Berated 'Binders of Women,' Flippant on 'Food Groups'
• Underage Boy Uses Dating App to Pick Up Gay Men on 'Real O'Neals'
• Nets Blackout Damaging Undercover Video Exposing Underhanded Liberals
• DOJ Warns Landlords About Conducting Criminal Background Checks on Would-Be Renters
• Haitians Entering Mexico Illegally En Route to the US: 3,263 in 2015, 13,465 So Far in 2016
• Pelosi: Republicans Support Trump Because 'They Don't Want to Pay Their Fair Share of Taxes'



• Trump on Final Debate: Expect More Sex, Less Substance
• Bloomberg National Poll: Trump Trails Clinton by 9
• Wash. Examiner: State Dept. Complicit in Clinton's Illegal Activities
• WikiLeaks: Mark Zuckerberg Consulted Clinton Camp to 'Learn' About Politics

• Clinton Operatives Plan Voter Fraud While Obama Denies Corruption
• Reality Check: So This 'Refugee' Just Tried To Join ISIS
• Podesta Email: Clinton 'Doesn't Seem to Know What Planet We Are All Living In'
• Thousands Of Possible Voter Fraud Cases Were Just Reported in Indiana
• Clinton gets Nine point lead in poll ahead of Las Vegas showdown – and she is winning among men now too
• Trump vows to 'drain the swamp' in Washington by imposing term limits on Congress and cracking down on lobbying
• In Donald Trump, Americans have finally found a man too stupid even for them
• Ecuador admits cutting Julian Assange's internet access over impact of leaks on US election


• Donald Trump and Hillary Clinton face fear and loathing at third debate
• Ecuador says it cut WikiLeaks founder's internet over interference in US election
• Marco Rubio warns Republicans not to take advantage of Wikileaks