• The Ultimate Insider Who Could Still Change the Game In the Oval Office
• He Predicted Obamacare Wouldn't Be 'Affordable.' Democrats Didn't Listen.
• Obama May Veto the Defense Bill, Again
• How Congress Can Clear the Road for Uber, Lyft, and the Gig Economy
• Federal Judge Asks Why Obama Administration Isn't Admitting Christian Syrian Refugees
• Rising Red Tape Near Top of Small Business Fears
• The Joseph Story Distinguished Lecture – The Honorable Clarence Thomas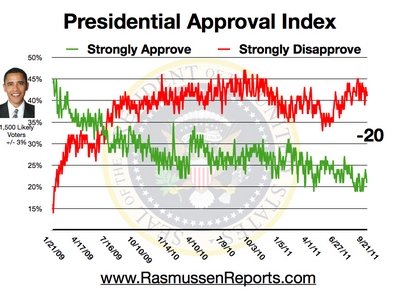 • Presidential Approval Index Tracking Poll
• Democrats Expect Economic Growth More than Others Do
• White House Watch: All Tied Up At Week's End
• Beltway Confidential
• Obamacare's gender sucker punch
• Shield your free speech
• The Clinton cash nexus
• Free Kim Strassel!

• Think Tank Official May Have Violated IRS Rules By Coordinating Anti-Trump Event With Clinton Campaign
• We Talked To Trump Supporters At The Opening Of Trump's DC Hotel
• Reddit Is At WAR With Hillary Clinton
• Larry Sabato's Crystal Ball Projection Now Predicts A BLOWOUT WIN For Clinton
• Page Six
• Agony of ObamaCare's Collapse Has Just Begun – Michael Tanner
• Bill & Hillary's Corrupt Circle of Enrichment


• Justice Thomas Speaks – Matthew Continetti
• Memo: Clinton Campaign Looked to Oust Wasserman Schultz Last Year
• Kay Hagan Called Out for Going to Her Talking Points on WikiLeaks
• Harrington: Trump Absolutely Right to Say Media Biased Against Him
• Fox Calls Out White House for Blaming Obamacare Premium Spikes on GOP
• Obama on Showing ACA Works: 'We're Not Going to Get That Much Help Through the Media'
• John Podesta Really, Really Wanted Justice for Cecil the Lion
• Clinton's State Dept Spent $5.4 Million of Taxpayer Money on 'Crystal Stemware'
• Jury delivers a big surprise in the Oregon standoff case
• AP Analysis: Obamacare consumers face fewer choices next year
• John Podesta's sister-in-law worked as State Department lobbyist
• Dakota Access Pipeline showdown: Police moving in as protesters set highway barrier on fire (Updates)

• The Note
• Clinton's Lead Narrows But Wider Majority Expects Her to Win
• How Trump Is Playing Role in Senate Race in Nevada
• Dems Asks to See GOP Emails on Ballot Security
• Activists Split as Clinton Makes Push for Black Millennials
"I must be honest. I can only read so many paragraphs of a New York Times story before I puke." -Rush Limbaugh
• The Road Trip That Changed Hillary Clinton's Life
• Money Flows Down Ballot as Donald Trump Is Abandoned by Big Donors (Even Himself)
• Abandoning Donald Trump and, for Some Women, the G.O.P., Too
• Some Donald Trump Voters Warn of Revolution if Hillary Clinton Wins
• Scandals, 'politicization' of FBI date back to Hillary Clinton's tenure as first lady
• North Dakota pipeline protest grows violent as police move in
• FCC ruling gives internet users more power over privacy
• Talk of NFL franchise in London intensifies as 'mutually beneficial' relationship flourishes
• Jesus' Tomb Opened for First Time in Centuries
• Trump calls African-American neighborhoods 'ghettos' with 'so many horrible problems'
• Hillary Clinton's lead over Donald Trump plummets 8 points in less than week

• The Briefing Room
• Clinton fails to contain damage from email leaks
• Clinton comes under pressure from left in campaign's homestretch
• Trump backers lack Ryan alternative

• GOP insiders: Polls don't capture secret Trump vote
• Strong economic news undercuts Trump's doom-and-gloom message
• Trump: 'We should just cancel the election and just give it to Trump'
• Clinton eyes Biden for secretary of state
• 'We Are in for a Pretty Long Civil War'
• How labor groups are fighting Trump
• Today's Standard
• A Populist-Nationalist Right? No Thanks!

• Who's helping Clinton make this a 'Year of the Woman'? Mostly, it's Trump
• Women now account for 1 in 3 homeless people in L.A. County
• U.S. economy grows at its strongest pace in two years



• AP-GfK Poll: Clinton Appears on Cusp of Commanding Victory
• Islamic State using tens of thousands as human shields in Mosul: U.N.
• Oregon Case Jury Delivers Blow to Government in Lands Fight
• Pence's plane skids off runway at New York airport, no injuries reported



• In Germany, Syrians find mosques too conservative
• Exports boost U.S. growth in third quarter; consumer spending slows
• ICC's toughest trial: Africa vs. 'Infamous Caucasian Court'
• Clinton holds lead, but pollsters say their job is harder
• Facebook executives feel the heat of content controversies
• Commentary: How Putin wields his levers of power



• Post Politics Blog


• Liberals are preparing blacklists of appointees they want Clinton to avoid
• Clinton far outpaces Trump's October fundraising, amasses dominant war chest
• Jury acquits Ammon Bundy, six followers in standoff at national wildlife refuge in Oregon
• Bill Clinton's role as first spouse: To disappear

• Americans: Credit Card Information Still Getting Hacked
• Gallup Review: Healthcare and the Election
• Democrats Face Difficult Obamacare Fight in 2017, Even If Clinton Wins
• Americans Are Dying Faster. Millennials, Too
• Trump's Right: Mexico Is Eating America's Lunch
• Homeless TRUMP Supporter Guards Donald Trump's Star on Hollywood Blvd. From Violent Leftists
• 10 Days Before Election Hillary Clinton Can't Break 1,000 Retweets on Twitter
• AI Predicts Trump Landslide More Popular Than Obama in 2008
• Gov. Pence Plane Skids Off LaGuardia Runway Pence Immediately Checks to Make Sure Passengers, Reporters are OK
INVESTOR'S BUSINESS DAILY
• Political News & Commentary: Andrew Malcolm
• Hillary Clinton Email Scandal Explained
• Clinton Foundation Scandal
• Clinton Inc. Still More Clinton Foundation Sleaze Exposed
• Trump Wants To Bring Back Glass Steagall? Bad Idea
• Democratic Senate Candidate: 'An Undocumented Immigrant Is Not a Criminal'
• Social Media Calls Bundy Militiamen Acquittal White Privilege
• Former Federal Hurricane Director 'appalled' at Hillary's 'false' climate claims
• Homeless Woman Guards Trump's Walk of Fame Star
• Miley Cyrus: Hillary Clinton 'A Total Goddess'
• Trump Trolls Michael Moore: 'I Agree' That I'm America's Voice
• Michael Moore to Trump Supporters: 'You Have Every Right to Be Angry'
• Anti-Corruption Org Asks DiCaprio to Return 'Wolf of Wall Street' Paycheck
• Facebook Advertisers Can Now Exclude Users by Race
• Did Big Business Cozy Up to Bill Clinton, Inc. to Get to Hillary?

• RCP Blog
• Real Clear Markets
• Clinton Ushers In Her Closer — Michelle Obama – Caitlin Huey-Burns
• Democratic Breakthrough Looms in Statehouses – Lou Cannon
• Michael Moore To Megyn: The System Has Failed, But Trump Is Not The Solution
• WikiLeaks: It Took 12 Clinton Staffers 12 Hours And 10 Drafts To Write One Tweet
• Media Bias Is One Thing; Its Complicity Is Another
WALL STREET JOURNAL: OPINION JOURNAL
• Best of the Web (James Taranto)
• Grifters-in-Chief – Kimberly Strassel
• Why Isn't the IRS Investigating the Clinton Foundation?



• Blogs: The Corner | Media Blog | Frum's Diary | Mark Levin | Sixers
• So Far, Trump Is Not Sinking Down-Ballot Republicans
• The 'Transactional' Nature of Clinton Inc.
• Is Obama Preparing a Parting Shot at Israel?
• Trump and Reconciliation
• When Will Liberals Answer for Obamacare's Failures?

• Harry Reid and the Gang: In Like Flint
• WikiLeaks Shines Light on Forked-Tongue Democrats



• Salon Writer: 'Bad-Faith Criticisms of Liberalism' Led to Trump
• CNN Media Reporter's Twitter Rant: Anti-Trump Tweets Aren't Media Bias
• Mascot Madness: 10 Offensive (to Libs) Team Names/Logos
• Libs Gone Insane: This Halloween, Teach Kids to Cast Spells!
• New CBS Comedy 'The Great Indoors' Calls Out Millennial PC Culture
• ABC, NBC Glorify Michelle Obama While Downplaying 'Bill Clinton Inc.'
• Kerry Prepares to Accept Prize for Iran Nuclear Deal; Iran's Zarif Has Other Priorities
• WH: Obama Would Be Pleased to Meet With Refugees on Trip to Europe, If There's Time
• Putin: 'Does Anyone Seriously Imagine Russia Can Somehow Influence the American People's Choice?'
• Palmieri in May 2015: Gowdy Not Focused on Clinton's Classified Email, 'Which Is Great'



• Most Trump Supporters Believe Election Rigged
• Biden Heads Hillary's 'Short List' for Secretary of State
• Chuck Todd: Megyn-Newt Moment When 'Ailes' Fox News' Died
• Mike Pence: I Don't 'Anticipate' Fraud Will Change Election

• New: Veritas Video Exposes Truth Behind Romney '47 Percent' Video
• Brexit Update: British Economy Still Growing Better That Predicted
• Trump: 'I Think We've Had Enough of the Clintons'
• Clarence Thomas on Washington: "This City is Broken"
• How Clinton campaign was concerned with keeping Soros happy
• Trump calls for election to be canceled and handed to him
• Trump supporters warn of 'another Revolutionary War' if Hillary Clinton wins: Friday US election briefing
• UK border gaps could let jihadist weapons in


• Trump's supporters back him against the odds
• Abortion unusually absent from election as Trump and Clinton stay quiet
• The GDP report just threw a wrench in one of Trump's main arguments