• Hillary Clinton's Coattails Don't Stretch Far in New Hampshire
• Blueprint for a New Administration: Priorities for the President
• On Eve of Election Americans Should Take Voter Fraud Seriously
• Taxpayer Groups Call on UN's Anti-Tobacco Convention to Allow Media Coverage
• Paul Ryan in Precarious Position Ahead of Election Day
• What's Causing the Surge of Illegal Immigration? Lawmakers Want Answers and Action
• Who Pays for Politicking on Air Force One? Here's the Formula for How Costs Are Split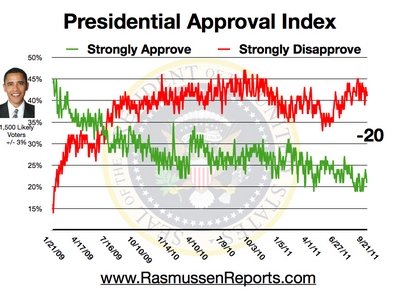 • Presidential Approval Index Tracking Poll
• White House Watch: Clinton Edges Ahead
• Voters Predict Clinton Will Beat Trump
• Beltway Confidential
• Emails: Foundation 'resources' used for Chelsea Clinton's wedding
• Sanders supporter to Hillary rally: Don't vote for her
• The downside of corruption
• Is Donald Trump a conventional thinker?
• Comey Won't Recommend Prosecution. So What?

• Nate Silver Projects Trump Will Win Florida
• Washington Post Writer Asked DNC For Anti-Trump Research
• WIKILEAKS: Campaign Manager Says 'Clinton Had Little Consideration For Ethics'
• Leaks: Chelsea Clinton's Husband Used Clinton Foundation To Recruit Hedge Fund Investors
• Page Six
• De Blasio lets his minions play the race card
• Teacher who earns nearly six figures to do nothing sues city to get back to work
• Why America can't make up its mind days before the election – Salena Zito
• Chelsea Clinton used foundation to help pay for wedding: email
• Stop telling me how to vote 'as a woman'
• Why Clinton's email mess will never go away
• Elite cities are pushing out the working class


• Will a Second Clinton Administration Repeat the National Security Scandals of the 1990s?
• Hassan Campaign Manager Was Convicted of Barroom Sucker Punch
• Clinton Campaign Acknowledged Hypocrisy on Equal Pay
• UNH Administrator Offered to 'Be Helpful' to Clinton Using Public School's Resources
• Obama Is Wrong, Republican Warnings About Obamacare Are Coming True
• CNN Confirms Trump Ad Claim That Anthony Weiner Is a Pervert
• Last minute bombshells and why we need to end early voting
• About that video of Obama encouraging illegal immigrants to vote
• The U.S. doesn't need a king, but might as well have one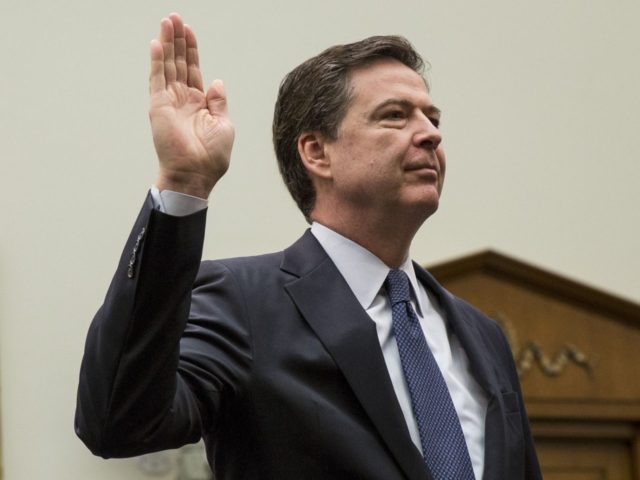 • The Note
• Comey Clears Clinton in New Email Probe
• Pence: Voters Can End Clinton Politics for Good
• A Look at Key Races in Every State
• Under Campaign Spotlight, Donald Trump Comes Into Light
"I must be honest. I can only read so many paragraphs of a New York Times story before I puke." -Rush Limbaugh
• Campaigns Plan Final Full Day
• Emails Warrant No New Action Against Hillary Clinton, F.B.I. Director Says
• Inside Donald Trump's Last Stand: An Anxious Nominee Seeks Assurance
• Fear of Donald Trump Helps Democrats Mobilize Hispanics
• Clinton, Obama rush to defend Michigan as blue state turns battleground
• 2016 election pits maverick against establishment, experience against change
• Obamacare premium hikes could push swing state voters to Donald Trump, Republicans
• Janet Reno, former U.S. attorney general, has died
• 5.0-Magnitude Earthquake Hits Oklahoma
• Trumps rallies around U.S. solo as Clinton sends out camp Clinton
• How the FBI's October surprise changed polls and flipped the script in the final days of the election

• Trump: FBI won't let Clinton get away with crimes
• Clinton confidence grows after FBI news
• Final newspaper endorsement count: Clinton 57, Trump 2

• Exit polls under siege
• Dems losing voting challenges but winning on optics
• Clinton looks poised to lock it up
• They Always Wanted Trump

• Final snapshot: Democrats slight favorites to win the Senate
• How the Harry Reid Machine May Have Killed Trump's Chances
• Today's Standard
• Obama's a Dud On the Stump

• The polls might seem wild right now, but this election is closing a lot like the last one did
• Lifting a cloud just before election, FBI clears Clinton in renewed inquiry of private email server
• Obama seeks to settle scores with Republicans as he campaigns for Clinton



• Clinton focuses on healing, Trump on emails in final hours
• Philadelphia transit strike is over; tentative deal reached
• Clinton email case handling brings tumultuous time for FBI
• Janet Reno, former US attorney general, has died



• Republicans, Democrats vie for control of Congress on Tuesday
• Clinton leads Trump by 3 percentage points: Bloomberg/Selzer poll
• Betting sites see record wagering on U.S. presidential election
• As election looms, Trump says he is 'last chance,' Clinton sees 'moment of reckoning'



• Post Politics Blog




• After roiling campaign, Comey tells Congress new messages are irrelevant
• Defeating both Trump and Trumpism
• Hillary Clinton is amply qualified to be president
• Here's the America Trump doesn't get

• U.S. Voters Prefer GOP Congress if Clinton Is Elected
• Perceptions of Clinton's Honesty Unchanged After FBI Letter
• Elon Musk Shoots for Mars, Strains His Balance Sheet
• Trump-Clinton Hack Reveals Wall Street's Secrets
• Trump Crowd in Sterling Heights, Michigan Is Endless
• Wikileaks: Hillary Camp Discussed Danger of Trump Lawsuit over Fake Craig's List Trump Ads
INVESTOR'S BUSINESS DAILY
• Political News & Commentary: Andrew Malcolm
• Clinton Foundation Scandal
• Hillary Clinton Email Scandal Explained
• Obama Leaves A Terrible Legacy To His Successor
• SCOTUS Needs to Correct All Kinds of Crazy in Voter Intimidation Case Against Trump Right Away
• Donald Trump Eyeing Giuliani for AG, Gingrich for Secretary of State
• Watch: Schwarzenegger again threatens climate skeptics: 'I would like to strap their mouth to the exhaust pipe of a truck turn on the engine'
• Katy Perry 'Roars' for Hillary Clinton in Philadelphia
• SNL Cold Open Shows Trump Mouth-Kissing FBI, Putin, KKK
• Dave Chappelle Slams Clinton, Defends 'Most Gangsta Candidate Ever' Donald Trump
• Jay-Z and Beyonce Campaign With Hillary: Donald Trump 'Cannot Be My President'

• Trump Slams Jay Z's Sexist, N-word, F-bomb-Laced Language at Hillary Clinton Concert
• Hillary Clinton vs. The Huge Lie
• Newt Gingrich: Comey 'Caved'

• RCP Blog
• Real Clear Markets
• What Type of Leader Would Donald Trump Be?
• Clinton, Trump Barnstorm Battlegrounds in 11th Hour
• HHalf of America Is About to Get Gut-Punched
• Obama Savors Glow of Sun Setting on His Presidency
• Obama on Voting For Clinton: "Not Everything Is Supposed To Be Inspiring"
• Student Pulled Off Stage For Criticizing Hillary Clinton At Clinton Rally
• Hillary Clinton and the Extreme Abortionist Culture
WALL STREET JOURNAL: OPINION JOURNAL
• Best of the Web (James Taranto)
• The Political Mr. Comey Gives Democrats the Conclusion They Demanded



• Blogs: The Corner | Media Blog | Frum's Diary | Mark Levin | Sixers
• Would Social Security Expansion Gut the Economy?
• In Defense of Trump Voters
• 2016 Predictions: It's Maude's World vs. Archie Bunker's All in the Family
• Obamacare Unravels, Cont'd
• Election Overtime? If Races Are Close, Expect Lawsuits

• Hillary Speeds Democrats in the Wrong Direction
• Clinton's Campaign Is Predicated on the Gruber Principle



• BBC's Ghattas to Hillary: You're So 'Misunderstood' Facing 'Prejudice'
• NYT: HRC 'Finds Joy in the Rain'; Krugman Leans on 'Rigged Election'
• Concept of Liberal Bias Was a Fox News Marketing Ploy
• ABC, NBC: Clinton Corruption Charge Overused and Thrown Around a Lot
• Feds to Dish Out $1.7 Billion to Ranchers, Farmers to Leave Land Fallow
• Three American Soldiers Killed in Jordan Were Part of Anti-ISIS Operation
• In Sunday Letter, FBI Director Comey Tells Congress: 'We Have Not Changed Our Conclusions' on Clinton Investigation
• Obama Says He's 'Proof That Your Vote Matters'; Says US 'Better Off' Because of Him
• College Subsidies for Illegal Immigrants Get Their Day in Court


• Comey: No New Info in Emails to Bring Charges on Clinton
• ISIS Calls for Election Day Attacks on Voters
• Poll: Clinton Leads Trump by 7 with Ohio Early Voters
• Florida Elections Worker: I Was Fired For Witnessing Possible Absentee Ballot Fraud

• O'Reilly: Clinton 'Thought She Had the Election Locked Up'
• Video Shows Holes into Clinton Email Investigation by FBI
• Majority of U.S. Voters Think Media's Biased Against Trump, Poll Shows
• CNN's Brian Stelter is 'Disturbed' by Fox News Reporting Voter Fraud
• Khizr Khan appears with Hillary Clinton and delivers another rousing speech
• Could a transit strike in Philadelphia impact the election result?
• Donald Trump says it's now up to the American people to 'deliver justice' to Hillary Clinton
• James Comey lets Hillary Clinton off the hook, Donald Trump is once again the greater of two evils


• WikiLeaks emails: what they revealed about the Clinton campaign's mechanics
• Sheriff Joe Arpaio fuels voter intimidation fears with Arizona plans
• Nate Silver predicts Hillary Clinton is 'one state away' from losing Electoral College