• UVA Dean Awarded $3 Million in Rolling Stone Case
• What New York Times Gets Wrong About Supreme Court and Senate's Role
• California Voters to Decide Whether Schools May Teach Students in Spanish
• Obama's 7 Biggest Foreign Policy Mistakes
• 2 GOP Senators Advocate Post-Election Vote on Supreme Court Nominee
• Why We Use Electoral College, Not Popular Vote
• Short Video Sums Up What WikiLeaks Exposed About Hillary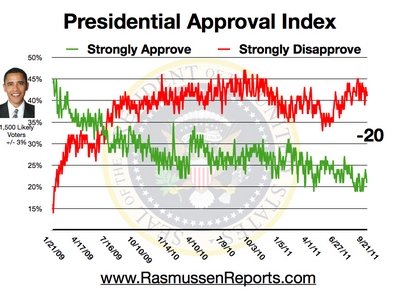 • Presidential Approval Index Tracking Poll
• Voters Think Clinton More Likely to Have Plan for the Future
• Most Say Presidential Vote Will Be Based on Controversies, Not Issues
• Beltway Confidential
• A pyrrhic victory for the partisan press?
• Political Media Need a Reality Check
• Did The Democrats Help Trump?

• EMAILS: Clinton Sent Classified Info To Chelsea After UN Climate Talks
• Obama Admin Used Tax Return Info To Market Obamacare
• CNN Executive's Husband Tipped Off Clinton Campaign About Upcoming Poll
• Republican Volunteers Face Intimidation From Clinton Supporters In Nevada
• Page Six
• The "Stranger Things" That Election Night Might Bring – Betsy McCaughey


• Top Clinton Bundlers Were Major Donors to Wife of FBI's Andrew McCabe
• At Long Last, Americans Decide Between Clinton and Trump
• Clinton Camp Worried About Going 'Full Sanders' by Linking Terrorism to Climate Change
• Free Beacon Special Report: How to Impeach Hillary Clinton
• Obama: Republicans Must 'Pay a Price' for Gridlock
• Report: Laws to Protect Unaccompanied Minors Lead to Illegal Immigration, Gang Violence
• Three key reasons to vote and vote Trump
• How the Commander in Chief became the unprecedented Campaigner in Chief


• The Note
• Trump Calls on Working Class to 'Strike Back' in Final Day of Campaigning
• Trump Touts Tom Brady's Support
• Donald Trump's Possible Paths to Victory
• Remember: You Can't Vote Via Text or Tweet, Period
"I must be honest. I can only read so many paragraphs of a New York Times story before I puke." -Rush Limbaugh
• Clinton or Trump? A Changing Electorate Will Decide
• What a Trump Rally Clash Reveals About a Divided Nation
• Paul Ryan and Mitch McConnell Reject Donald Trump's Words, Over and Over, but Not His Candidacy
• 'Fired Up' Obama Makes Final Push for Clinton, and His Legacy
• Hillary Clinton plays 'woman card,' but political baggage overshadows historic campaign
• Donald Trump tells supporters 'unbelievable winner' Tom Brady voted for him
• WikiLeaks reveals stumped Clinton camp: 'No idea of how to lift her up' politically
• Trump pitches overthrow of status quo as Clinton embraces Obama's legacy
• Clinton or Trump for President: What Happens If the Election Is a Tie?
• Trump claims Patriots quarterback Tom Brady voted for him
• Chuck Schumer set to replace Harry Reid as Senate Democratic leader

• The Briefing Room
• Wild race heads for dramatic ending
• Trump blasts 'purposely wrong' polls
• Five things to watch in the battle for the House

• Trump hopes for a miracle
• Democratic insiders near-certain of Clinton win
• The day North Carolina became the center of the political universe
• How will the world change after today?
• Can the Supreme Court handle a disputed election?
• Trump hangs tough in battleground states
• Today's Standard
• #Never Trump: A Final Word

• Even for voters in 'predictable' California, nothing's guaranteed
• The moment of truth arrives for the USC/L.A. Times tracking poll
• New York's security headache: Trump and Clinton will be about a mile apart when results come in



• Election Day: Americans choose between Clinton and Trump
• Analysis: Winner must help heal wound in American politics
• Making a choice: Voters talk of decision and of tensions
• The latest developments in the US elections



• At last, America decides
• Gun control measures expected to win in four states
• Democrats temper Congress ambitions on brink of election
• Trump or Clinton? Israelis fret, but either is a likely ally
• Half of governor races still too close to call



• An acrimonious race reaches an endpoint
• What one swing state can teach us about political polarization
• Give it a rest, Republicans
• How to know when the presidential race is as good as over

• U.S. Satisfaction Rises to Match Historical Norm
• Americans' Views of Economy Remain Slightly Negative
• Trump's Big-Money Cavalry Never Rode to His Rescue
• Earth Just Experienced the Hottest Five Years on Record
• SCREAMING TOPLESS FEMINISTS Storm Donald Trump's Polling Station Are Quickly Arrested (VIDEO)
• Vegas Oddsmaker Predicts Brexit-Like Win for Donald Trump
• Hillary Ends Campaign with Performer in Nazi Pantsuit
INVESTOR'S BUSINESS DAILY
• Political News & Commentary: Andrew Malcolm
• Is The IBD/TIPP Poll Biased?
• No Matter Who Wins This Election, It's Not Likely To End Well
• Hillary Clinton Email Scandal Explained
• Trump: My Campaign Will be a 'Tremendous Waste of Time, Energy, and Money' if I Lose
• What Is 2016's Most Overused Word? Pivot? Emails? Something Else?
• NBC News: Prospect of 'President Trump' Casts Cloud Over UN Climate Conference in Africa
• Bruce Springsteen Last-Minute Clinton Rally: Trump 'Going Down'
• James Taylor: Voting for Trump an 'Act of Ransom and Wanton Destruction'
• De Niro at Hollywood Film Awards: Vote Hillary to Avoid Election Day 'Tragedy'
• Green Day Bashes Donald Trump at MTV Europe Music Awards
• Michael Moore, Jesse Jackson to Host Last-Minute Clinton Rally in Michigan
• Decision Day for America's Family Feud
• Clinton Promises Unity, Trump Promises Revenge

• RCP Blog
• Real Clear Markets
• Clinton, Obama Issue Final Appeal in Philly
• Clinton: Trump Is Un-American To "Question The Foundations Of Our Country"
• Mike Pence Introduces Trump At Final Campaign Rally
• Hillary Clinton and the Extreme Abortionist Culture
WALL STREET JOURNAL: OPINION JOURNAL
• Best of the Web (James Taranto)
• Trump, Clinton and the Culture of Deference – Shelby Steele
• The Antonin Scalia Election – William McGurn



• Blogs: The Corner | Media Blog | Frum's Diary | Mark Levin | Sixers
• Has the Public Finally Tuned Out Dems' Racial Attacks? – Rich Lowry
• The Election Fables of 2016 – Victor Davis Hanson
• For Marco Rubio, What Might Have Been and Still Could Be
• A Republic, Not a Dairy

• Beyond November 8. Will less political interference in our lives ever again be possible?/a>
• Clinton's Campaign Is Predicated on the Gruber Principle. She's betting "the stupidity of the American voter" will permit her to prevail tomorrow



• CNBC's Kernen: NYT Staff Has 'Honorary Position' in Clinton Campaign
• Matthews: 'Hillary Is Going to Win,' So How Can Women Vote Trump?
• On Eve of Election, NBC Touts GOP Losing Support with Latinos
• Washington Post's 'Best' Campaign Media Moments: Hits on Trump
• CNN's Cuomo Again Wrongly Claims Comey 'Says No Crime' by Clinton
• CBS Preemptively Demands: Will Trump Be 'Graceful,' 'Gracious' Loser?
• Government Workers Now Outnumber Manufacturing Workers by 9,977,000
• International Election Observer Forgets 'Strict Impartiality' Pledge, Tweets Support for Clinton
• Climate Envoy: U.S. Aiming for 'Radical Reductions' in Carbon Emissions, Up to 80%, by 2050



• Election Day: Americans Head to Polls to Pick Clinton or Trump
• IBD/TIPP: Trump Has 2-Point Edge in Final National Tracking Poll
• Pennsylvania Democrats Lose Ruling Over Trump Poll Watchers
• Competing Claims of Voter Fraud, Intimidation Raise Tensions

• Chaos at the Polls: Feds, Civil Rights Groups, Lawyers, Cops…
• Trump to Voters: 'My Only Special Interest is You'
• Student Pulled Off the Stage at Clinton Rally for Criticizing Hillary
• WikiLeaks: Emails Show DNC Offered CNN 'Questions to Ask Us'
• America decides: Hillary casts her vote amid long lines at polls
• University of Wisconsin revokes season tickets from football fans showing President Obama with a noose around neck
• America starts to vote in most divisive election in history
• Move on and accept Brexit, Theresa May tells embattled Remainers


• US election 2016: polls open as Clinton and Trump aim to make history
• Nevada's women stand divided over Trump and Clinton on eve of election