• Donald Trump, the Markets and Economic GrowthWhat to Expect
• The People Have Spoken: Change Must Start Now – Jim DeMint
• Election Results Show There Is No One 'Hispanic' Vote
• Trump Defeats Clinton in Dramatic Finish to 2016 Race
• Key Numbers That Explain Trump's Big Win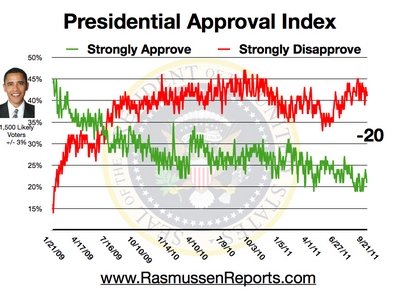 • Presidential Approval Index Tracking Poll
• The Issues That Define Election 2016
• Issues Matter After All
• Beltway Confidential
• President Obama, the Democratic Disaster – Timothy Carney
• "Stronger together" under Donald Trump? Conceivably
• Election Notes (1): The Obama Disaster

• Trump Closes His Biggest Deal Yet, Defeats Hillary To Win The Presidency
• Clinton Supporters Sob As Donald Trump Outperforms All Expectations
• Clinton Campaign Mega Ad Buys Over Trump Fail To Deliver Victory
• 'Impeach Trump' Protests Erupt Over Election Win
• Page Six
• Trump's Win for the Little Guy Turns World Upsde Down – Michael Goodwin
• Trump's Huge Election Night Changes U.S. Politics Forever – John Podhoretz


• Mr. President. Associated Press: Donald Trump is elected president of the United States
• At the President's Victory Party
• Missouri Elects GOP Navy SEAL Vet Greitens. State's first Jewish governor
• Podesta Announces Clinton Won't Speak on Election Night
• CNN: A Blue Spot in 'This Sea of Red Makes You Feel a Little Better'
• Reporter on CNN: Trump Taught Non-Partisan Media It Doesn't Need to be Fair
• President Trump must be held to his promise on the Supreme Court
• Debate moderator Martha Radditz holds back tears while discussing Trump's victory
• #NeverTrump was simultaneously the biggest loser and winner last night

• The Note
• President-Elect Trump: 'It Is Time for America to Bind the Wounds of Division'
• Obama Invites Trump to the White House
• Huge Margin Among Working-Class Whites Lifts Trump
• Republicans Maintain Control of US Senate
"I must be honest. I can only read so many paragraphs of a New York Times story before I puke." -Rush Limbaugh
• Campaign Took Relentless Aim at Institutions and Ideals
• Donald Trump Is Elected President in Stunning Repudiation of the Establishment
• Donald Trump's Victory Promises to Upend the International Order
• Mike Pence, Vice President-Elect, Could Provide a Measure of Comfort
• Barack Obama's nightmare comes true as Donald Trump wins presidency
• Welcome, Democrats, to the revolution
• Illegal immigrants vow to defy Trump, call on Obama to halt deportations
• Van Jones on Donald Trump win: 'This was a whitelash'
• 'Firework' Drones Swarm the Sky, Setting New World Record
• These are possible Democrats to run for President in four years
• Vladimir Putin, Francois Hollande, other world leaders react to Donald Trump's election upset

• The Briefing Room
• Trump shocks the world with White House win
• Republican skeptics scramble to embrace Trump
• GOP sweep puts ObamaCare in jeopardy

• Inside the Loss Clinton Saw Coming
• Meet Trump's Cabinet-in-waiting
• Obama reeling from gut punch of Trump win
• How did everyone get it so wrong?
• How Democrats blew the Senate majority they knew was theirs
• Shock, anger consume women at Clinton headquarters
• Today's Standard
• Trump Didn't Split the GOP–He Strengthened It

• How Donald Trump put together such a strong showing
• Trump wins presidency in stunning upset, vows America will 'no longer settle for anything less than the best'
• When reality set in for Clinton supporters



• Outsider Trump wins stunning victory to be 45th president
• Analysis: Trump's win a shock to the system
• GOP keeps Senate control as Democrats fall short
• Donald Trump's victory sets off protests on both coasts



• Trump takes the White House in stunning upset
• Anxious world leaders seek clarity on Trump policies
• Trump election puts Iran nuclear deal on shaky ground
• Trump, U.S. Congress will agree on some issues, long-term questions loom
• How Trump crushed naysayers with a coalition of the forgotten



• President Trump
• How Trump ignored the rules of modern politics and won
• World gasps in collective disbelief
• In this cultural civil war, liberalism lost. Intolerance won.

• Americans' Perceptions of U.S. Crime Problem Are Steady
• Trump and Clinton Finish With Historically Poor Images
• Trump Win a Threat to L.A. 2024 Olympic Bid, Said City Mayor
• Trump Wins Presidency in Divided Nation, May Lose Popular Vote
• Trump-Bashers John Kasich, Ben Sasse and Mitt Romney Congratulate President-Elect Trump
• VIDEO: Pundits and Politicians Insist Donald Trump Cannot Win Election
INVESTOR'S BUSINESS DAILY
• Political News & Commentary: Andrew Malcolm
• Trump, the Growth Candidate: If Stocks Fall, Buy the Dip – Larry Kudlow
• The Message of Donald Trump's Stunning Victory
• Why Hillary Clinton Lost: An Election Post-Mortem
• IBD/TIPP Poll Nails It, Again
• The Message Of Donald Trump's Stunning Victory
• Camerota Asks Kellyanne Conway: Will Trump Move Forward With Prosecuting Clinton?
• 'Corey, You're Being a Horrible Person': Van Jones and Lewandowski Battle Over Hillary's No Show
• Tucker Carlson Bashes 'Sad' Clinton For Not Addressing Supporters, 'She Couldn't Face It'
• Who Are the Possible Trump Supreme Court Nominees? We Break It Down
• Trump wins U.S. Presidency! Climate Skeptics Rejoice! Set to dismantle & Defund UN/EPA climate agenda!
• I Want to Quit Life': Hollywood 'Devastated' after Trump Win
• Trump Murdered in Marilyn Manson Music Video
• 16 Celebrities Who Will Leave the U.S. if Trump Wins
• Lady Gaga Slammed for 'Nazi'-Like Uniform at Clinton Rally
• Rapper YG Offers Free 'F*ck Donald Trump' Bagels to California Voters
• How The Daily Beast Will Stand Up to President Donald Trump
• Trump: I Will Govern for All Americans

• RCP Blog
• Real Clear Markets
• Trump Outsmarts Experts All the Way to White House – Rebecca Berg
• Clinton Quiet as Trump Makes History
• Ana Navarro: Some People Wanted Obama To Fail From Day One; "We Can't Do That To President-Elect Trump"
• Frank Luntz: Trump Has Changed Politics As We Know It
• Hillary Clinton and the Extreme Abortionist Culture
WALL STREET JOURNAL: OPINION JOURNAL
• Best of the Web (James Taranto)
• Obama's Fiscal Legacy



• Blogs: The Corner | Media Blog | Frum's Diary | Mark Levin | Sixers
• The Trump Era Begins
• The Trump Hispanic Meltdown Never Happened
• President-Elect Trump
• Trump Bulldozes Blue Wall, Wins White House
• What Will Republicans Do about Obamacare Now?

• Trump Thumps The Ruling Class Again
• The All-Trump Election



• Van Jones: Trump Won Due to 'White-Lash' to Obama, 'Changing Country'
• Gayle King Baffled at Being Told Hillary Was a Bad Candidate
• The Year of the Fact Checker??
• NBC Demands Trump 'Rectify' 'Economic Collapse' Caused By His Victory
• Stunned Matthews: Loser Hillary Won Debates, Had 'Best Ad Campaign'
• Slate's Bouie Compares Possible Trump Win to Defeat of Reconstruction
• CNN: 'Trump Was Right,' 'Pollsters and Predictors' Missed Wave
• Government Workers Now Outnumber Manufacturing Workers by 9,977,000
• Trump to the World: 'We Will Seek Common Ground, Not Hostility; Partnership, Not Conflict'
• Sen. Rand Paul Wants Congress to 'Act Quickly' on Regulation Repeal, Health Insurance, Tax Reduction



• Donald Trump Elected President in Historic Upset
• Iran President: Trump Cannot Dismantle Nuclear Deal
• Trump Begins Picking His Cabinet
• Conway: Polls Didn't Account for Trump Supporters' Intensity

• Trump Delivers Victory Speech, Congratulates Clinton on 'Very, Very Hard-Fought Campaign'
• Pelosi: FBI Reopening Clinton Email Probe 'Like a Molotov Cocktail' to Dems on Election Day
• Gayle King Baffled at Being Told Hillary Was a Bad Candidate
• Your 2016 Presidential Election Results, By the Minute
• Wall Street holds steady: DOW opens UP before dipping
• The President-elect returns in triumph to Trump Tower after his stunning election victory
• Donald Trump pledges to be president for 'all Americans' after sweeping to shock US election victory
• Corbyn says Trump win is 'unmistakable rejection of establishment'


• Donald Trump wins US election: Clinton to deliver concession speech
• The Guardian view on President-Elect Donald Trump: a dark day for the world