• More Americans Like Donald Trump Now That He Won
• Recommitting to Fight for Afghanistan
• 3 Things Congress Must Do to Prepare for a Trump Administration
• Why Jeff Sessions, 'an Advocate for the Constitution,' Has Conservatives So Excited
• Religious Liberty Protections Stripped From NDAA
• Conservative Lawmakers Say Current Welfare System Is 'Anti-Family'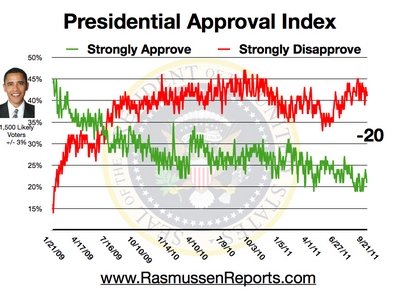 • Presidential Approval Index Tracking Poll
• Americans Are In A Spending Mood This Thanksgiving
• Voters Show Stronger Support for 'Kate's Law' Sentencing For Illegal Immigrant Felons
• Beltway Confidential
• The Not-Yet-Emerging Democratic Majority – Michael Barone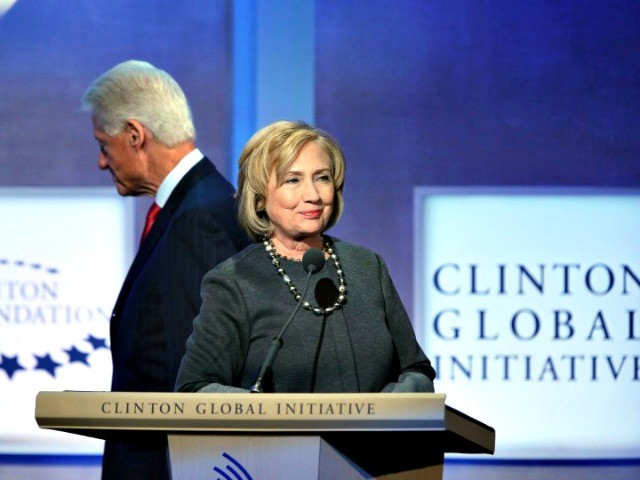 • Donors Are Staying Away From Clinton Foundation
• Trump Secures Biggest Ally Yet In Mission To Close Better Trade Deals
• UN Delays Global Warming Treaty 2 Years As Trump Takes Over
• 'Morning Joe' Just Went There With Rudy Giuliani — Is Trump 'The Only One In America That Doesn't Know…'
• The real problem with the 'Hamilton' shout-out to Pence
• Liberals Get a Wake-Up Call, as Arrogance Leads to Backlash – Rich Lowry
• The Real Problem With the "Hamilton" Shout-Out to Pence


• All the News that's Fit to Fake
• The GOP All Star Team. Trump holds meetings with top Republicans while building next administration
• Obama Hands Out Medals of Freedom to Major Democratic Donors, Supporters
• Ellison Offended When Brzezinski Says Democrats Are All Talk, 'No Real Results'
• Under Obamacare Expansion, Medicaid Enrollment 110% Higher Than Projected
• Feds Spend $224,998 on Reproductive Health Video Game
• Morning Consult: Trump's popularity on the rise already
• #BoycottHamilton won't hurt that blockbuster, but could impact other shows on Broadway
• NY Governor creates task force to battle "explosion of hate crimes"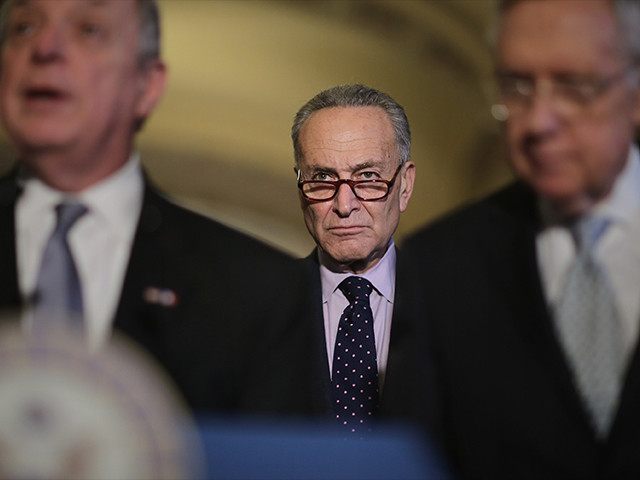 • The Note
• James Mattis Has Emerged as a Favored Contender for Defense Secretary
• Chuck Schumer Says Donald Trump's Victory Is 'Not a Mandate'
• Gold Star Family of Slain California Soldier Booed on Flight
• Clinton's Popular Vote Lead Now Exceeds 1.5 Million Votes
"I must be honest. I can only read so many paragraphs of a New York Times story before I puke." -Rush Limbaugh
• Trump Turns Staid Cabinet Process Into Spectacle
• Let's Say Obamacare Is Repealed. What Then?
• Donald Trump Pivots to Economic and Domestic Policy Posts
• Many in Milwaukee Neighborhood Didn't Vote and Don't Regret It
• Jeff Sessions may prosecute 'sanctuary cities' if confirmed as attorney general
• Pope Francis gives priests indefinite power to forgive abortions
• Obama reserves right to nag Trump from sidelines
• Paul Ryan to drive Trump's agenda in first 100 days as transition team lags
• Are Colds and Flu Worse in Women Than in Men?
• Trump's favorability ratings up 9 points since election: poll
• Trump to sit down with Perry, Fallin as he moves to fill cabinet

• The Briefing Room
• Deficits could stand in the way of Trump's agenda
• Juan Williams: Republicans face up to reality on ObamaCare
• GOP leaders face crunch in Trump's first 100 days

• Trump keeps America in suspense
• Obamacare repeal plan stokes fears of market collapse
• Obama says he may take on Trump
• House GOP maps out ambitious start to Trump presidency
• Priebus: Citizens of certain countries will be barred
• Pence: Trump to push rapid repeal of Obamacare
• Today's Standard
• A Post-Election Special Edition of Conversations with Bill Kristol

• If Republicans' plans to repeal Obamacare aren't done right, 'a lot of people will suffer'
• Obama's final foreign trip was his last chance to warn the world about Trump
• Pence says Trump will be able to separate his business and presidency



• Obama exudes calm about Trump as Democrats fret
• Strong, sometimes foul political language marks the AMAs
• 'Hamilton' actor: 'There's nothing to apologize for'
• NATO looking forward to working with Trump administration



• Trump to meet Oklahoma governor, Democratic lawmaker Gabbard
• Tech worker visas face uncertain future under Trump, Sessions
• Obama says Pelosi a strong leader, showing support for re-election bid
• Gun shops eye busy Black Friday despite Hillary Clinton loss
• Obama declines comment on reports of possible removal of NSA chief



• Trump's business empire raises concerns about foreign influence
• Christie reemerges after his falling out with Trump. But is he on the inside?
• Clinton email controversy: Chaffetz's serious, but false, allegation about classified information
• Will Republicans rein in a corrupt Trump presidency? Don't bet on it.

• Record-High 77% of Americans Perceive Nation as Divided
• Higher Ed Faculty Skeptical About Online Course Quality
• Affluenza Anonymous: Rehab for the Young, Rich, and Addicted
• Cheer Up America, 1,700 Millionaires Are Minted Every Day
• Trump Needs to Earn His Mandate – Albert Hunt
• Hamilton Creator: Trump is "Our National F*ckface"
• Oops! NY Times Reveals Planned Iconic Front Page That Didn't Happen: "Madam President"
INVESTOR'S BUSINESS DAILY
• Political News & Commentary: Andrew Malcolm
• States Discover The High Cost Of ObamaCare's 'Free' Medicaid Expansion
• The Myth Of Financial Deregulation
• Trump Tower Transition Meetings Continue Today With Rick Perry, Mary Fallin, and Tulsi Gabbard?
• Obama Warns Dems Not to Do What 'Mitch McConnell Did When I Was Elected'
• Milo Yiannopoulos Lecture Shut Down After Pressure From U.K. Government
• Skeptical scientists crash UN climate summit, praise Trump for 'bringing science back again'
• Green Day Chants 'No Trump, No KKK' at American Music Awards
• Kanye West Compares Himself to Trump, Calls Out Beyonc in Mid-Concert Rant
• Steven Van Zandt: 'Hamilton' Cast Should Apologize for 'Bullying' Mike Pence
• How Hamilton's Lin-Manuel Miranda Helped Hillary
• Axl Rose: 'Good People' Don't Elect People Like Jeff Sessions
• Christie's Transition to No Man's Land?
• Pope Grants Priests the Right to Forgive Abortion

• RCP Blog
• Real Clear Markets
• Why Can't Democrats Win Three Consecutive Terms? – Bill Scher
• Dems Should Dump Pelosi, Abandon Ellison for DNC – A.B. Stoddard
• Congressional GOP and Trump Are in Sync–for Now – James Arkin
• Woodward: Trump's Thick Skin; Making Him One Dimensional "A Giant Mistake"
• Obama's Disconnects and Delusions
WALL STREET JOURNAL: OPINION JOURNAL
• Best of the Web (James Taranto)
• Steve Bannon on Politics as War – Kimberly Strassel



• Blogs: The Corner | Media Blog | Frum's Diary | Mark Levin | Sixers
• Can the Republican Party Keep Trump Democrats?
• Trump Would Relish a Supreme Court Fight
• Trump Snubs D.C. as Millions Cheer

• GOP Moves to Block Illegal Obamacare Bailouts
• Back to Reality



• Notable Quotables: Special Media Meltdown Edition
• Celebs at AMAs Rage 'No Trump, No KKK, No Fascist USA!'
• Tapper Presses Dem on Ellison's Call for DNC to Oppose 2nd Amendment
• The Times, The Post, and the Fake News of Internment Camps
• Schumer Threatens 'Tooth and Nail' Fight Over Supreme Court Nominee
• Kerry: 'Hatred and Bigotry' Against Transgenders is 'a Global Challenge'



• Trump Pushing His Own Brand of Diplomacy in Meetings With Rivals
• Poll: Trump's Popularity Jumps Higher
• Insurance Markets 'Very Nervous' About Obamacare Repeal Plans
• Kellyanne Conway to CNN's Chris Cuomo: 'Why Do You Care' About Trump Tweeting?

• 1,500 Per Day: Officials Open New Facility to Handle Border Surge
• Reality Check: The Media Have LOST the Right to Call the Trump Camp Racists
• Time For Anti-Trump Celebs to Pony Up and Leave
• Sanders: Trump is a 'Very Smart Person' Who 'Loves This Country'
• Defiant Obama reminds Republicans that Hillary won the popular vote
• Trump's popularity jumps 9 points since before the election
• The world's foremost political scientist on Trump, Putin, Brexit and how worried we really need to be
• Democrats are in disarray. They should listen to Bernie


• Jeff Sessions: Trump's attorney general pick accused of racial slur in 1981
• Barack Obama says reality will force Trump to adjust his approach
• There's a wrinkle to the Ford-Trump Twitter dustup that everyone is missing