• Apple Watchers Wonder: What's the Next Big Thing?
• Thanksgiving Through the Years
• Department of Justice Fines Sheriff Department for Hiring Only US Citizens
• Clinton Critics Voice Disappointment After Trump Vows to Drop Investigation
• Federal Judge Blocks Implementation of Controversial Overtime Rule
• We Looked at Cabinet Picks Over the Last 40 Years. Here's How Trump Stacks Up So Far.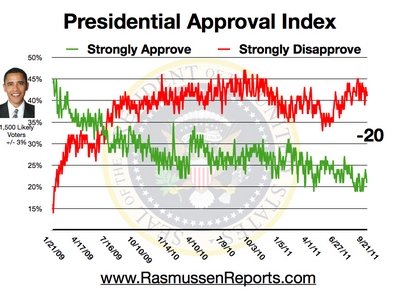 • Presidential Approval Index Tracking Poll
• Most Americans Are Staying Put This Thanksgiving
• Voters View Trump More Favorably
• Beltway Confidential
• Turning Trump into the new Hillary Clinton

• Sanders Electors Vow To Vote Against Clinton In Wild Attempt To Keep Trump From White House
• Obama's Outgoing Secretary Of Education Calls For 'Safe Spaces' On ALL College Campuses
• CNN Guest Is Already Talking About Impeachment For Trump
• New Mexico Business: If You Support Trump, Get Out
• Elton John denies he's playing Trump inauguration
• Binge-watching is bad for your sperm count
• Trump is right: Let's finally move on from the Clintons


• Obama Appointee Blocks Obama's Signature Labor Reform
• DoD Establishes Procedure for Military Personnel to Carry Guns on Base
• Tucker Carlson Debates College Student Who Supported Removal of American Flag From Campus
• Obama Admin Covering Up Key Iran Deal Details in Final Days
• Hillary Clinton Resists Request for Additional Details on Private Email Server
• SPLC Writer Claims 'Drain the Swamp' Is Racist
• 100% of CFPB Donations Went to Democrats
• Obama goes 'Full Bernie': Goldman-Sachs speeches killed millionaire Hillary's campaign
• NY Governor's top aides indicted on sweeping corruption charges. (Is Hillary next?)

• The Note
• Trump 'Seriously Considering' Ben Carson for HUD
• Trump Disavows Alt-Right Group: 'I Condemn Them'
• Trump Walks Fine Ethical Line to White House, Experts Say
• Everything You Need to Know About the Presidential Turkey Pardon
"I must be honest. I can only read so many paragraphs of a New York Times story before I puke." -Rush Limbaugh
• Trump Drops Threat of New Investigations Into Clinton
• Trump, in Interview, Moderates Views but Defies Conventions
• Less Defiant Trump at The Times: 'I Hope We Can All Get Along'
• Trump Moves Toward a More Diverse Cabinet
• Donald Trump, police union at odds over 'sanctuary cities' funding
• North Korea warns Donald Trump to end U.S.'s 'hostile policy and nuclear threats'
• Federal judge blocks Obama overtime pay rule
• Obama waves white flag on Supreme Court nomination, Asian trade deal
• The Clever Way Females Fend Off Male Fish with Big Genitals
• Alt-right members say they were 'fooled' by Trump after disavowal
• Former Clinton supporter Mark Cuban meets with Steve Bannon

• The Briefing Room
• Judge blocks Obama overtime rule, putting it in jeopardy
• Trump eyes House members for Cabinet jobs
• Elton John says he's not playing at Trump's inauguration

• Inside Trump's freewheeling vetting operation
• Some Trump loyalists warn against Romney as secretary of state
• The 229-year-old sentence liberals hope will sink Trump
• Conservatives put Trump on notice
• Playbook: Bannon and Mark Cuban huddle in NYC
• Trump gets to pick his own auditor
• Today's Standard
• Who Do Insiders Think Trump Will Select for the Supreme Court?

• Trump's Twitterfests are meant to further the culture wars that helped win him the presidency
• Here's why the electoral college (probably) won't stop Donald Trump from becoming president
• Trump's first promises since winning the election leave out the border wall, NAFTA and his Muslim ban



• Trump stance on illegal immigration may aid private prisons
• Dalai Lama: 'I have no worries' about Trump's election
• Trump chooses SC Gov Nikki Haley to be ambassador to UN
• Turkey's president slams those who call Trump 'dictator'



• Trump won with lowest minority vote in decades, fueling divisions
• Judge blocks Obama rule extending overtime pay to 4.2 million U.S. workers
• Ex-CIA boss Petraeus indicates would serve Trump if asked
• Iran warns of retaliation if U.S. breaches nuclear deal



• Post Politics Blog


• Washington's new normal: One Trump drama after another
• Trump's New York Times interview isn't reassuring. It's deeply alarming.
• The best choice for the next DNC leader is right under our noses
• Donald Trump could kill the American union

• U.S. Economic Confidence Remains Positive After Election
• Americans' Holiday Spending Shaping Up as Average
• Trump's Energy Job Promise to Clash With Scant Supply of Labor
• Trumpflation Might Not Help Gold if Real Rates Keep Rising
• Breaking: Clinton Campaign Considers Challenging Trump's Victory
• Merkel Blames Populist Gains on Rise of 'Fake News'
• Trump Addresses Nazi Conspiracies at NY Times: "Boy, You're Really Into This Stuff"
• Trump Picks Frequent GOP Critic Nikki Haley as UN Ambassador She Refused to Endorse Him as President
• What Sad, Pathetic Losers: Democratic Electoral College Electors Plan a Coup on Electoral College
INVESTOR'S BUSINESS DAILY
• Political News & Commentary: Andrew Malcolm
• Got Fake News? Biased Press Continues To Misinform Public About Trump
• Clinton Scandals: Let The Investigations Continue
• Is The Clinton Foundation Doomed?
• Trump is Right, Conflict-of-Interest Rules Don't Apply to Him
• Keith Ellison Cancels NY Times Interview to Avoid Questions About Louis Farrakhan Ties
• Media falsely spins Trump's NYT climate comments Trump cited Climategate, restated skepticism of 'global warming' Read full transcript
• Celebs, Athletes, Tech Titans Awarded Presidential Medal of Freedom
• Morrissey Demands General Motors Offer Vegan Leather in its Cars
• Jon Voight Buys Thanksgiving Turkeys for Stranger at Walmart
• Several 'Hamilton' Cast Members Haven't Voted in Years
• 'SNL' Ratings Hit Season Low With Return of Alec Baldwin as Trump
• Tim Allen: 'Hypocritical' Anti-Trump Celebrities Are Biggest Bullies of All
• 'Hillary for Prison' Crew Turns on Donald Trump
• Ayatollah: Iran Will 'React' to Nuclear Deal Violations

• RCP Blog
• Real Clear Markets
• Trump Transition: Public Meetings, Private Deliberation – Caitlin Huey-Burns
• Conway: "President Trump And The Media Have To Share Joint Custody Of The Nation"
• Cummings: Democrats Should Not Leave Identity Politics Behind
• Tucker Carlson Grills College Student Who Wanted Flag Removed From Campus
• Obama's Disconnects and Delusions

WALL STREET JOURNAL: OPINION JOURNAL
• Best of the Web (James Taranto)
• Democrats Are Obsessed With Race. Donald Trump Isn't – Jason Riley
• After the Election, a Thanksgiving to Unite Us – Melanie Kirkpatrick
• Democracy's Verdict on Clinton



• Blogs: The Corner | Media Blog | Frum's Diary | Mark Levin | Sixers
• A Progressive Guide to Thanksgiving Conversation
• How to Keep Trump's Infrastructure Spending Plan from Going off the Rails
• What To Expect from the TrumpRyan Relationship
• Senator Jeff Sessions Will Be the Restorative Attorney General We Need

• The Borking Bullies of the Left
• Stephen K. Bannon Is Winning



• King Shocked That Trump Would Call CBS News, 'Dishonest Media'
• Nets Ignore Business Attacks on Trump, Supporters After Election
• Trump-Trashing Journalists Oozed Over Obama's '08 Transition
• Liberal Nonprofits Lead Attack Against Possible Trump EPA Pick
• ABC Harps on Trump's Conflicts of Interest, Not for Clinton's
• The Tyranny of the Broadway Bullies
• Soft Drinks No. 1 Purchase by Food Stamp Recipients; $357,700,000 From 1 Grocery Chain
• Trump Adviser: 'Preposterous' for Media to Keep Asking Trump to Repeat His Denunciation of Racists



• Trump Picks First Woman Cabinet Member: Nikki Haley as UN Ambassador
• 'Tug of War' Between Giuliani, Romney Over State Department
• Obama Tells Trump: NKorea Is Top Threat to US
• Liberals Urge Hillary to Contest Election Results in 3 States

• CNN Admits Most Americans Think Trump Will Do a Pretty Good Job
• Trump, and the Media's Dangerous Obsession with White Supremacists
• Report: Trump Not Taking Clinton Investigations Off the Table
• Denver Sheriff's Dept. Fined for Not Hiring Non-Citizens
• Putin spin doctor uses racist comment to attack Barack Obama
• Was Hillary robbed of election by HACKERS?
• Hillary Clinton urged by computer scientists to challenge election results in three swing states amid rigging fears
• Rebel US presidential electors plot to block Donald Trump by undermining electoral college


• Hillary Clinton urged to call for election vote recount in battleground states
• Trump to scrap Nasa climate research in crackdown on 'politicized science'