•Abe Will Be First Japanese Leader to Visit Pearl Harbor
• Cyber Attacks on U.S. Companies in 2016
• James Mattis Faces Challenge of Rebuilding Military and American Credibility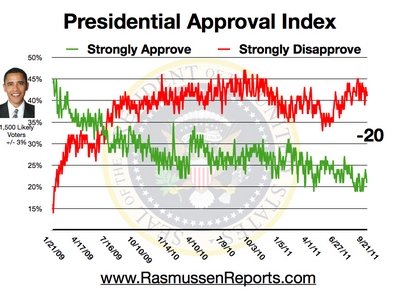 • Presidential Approval Index Tracking Poll
• Voters Expect Trump to Move Supreme Court to the Right
• Voters Say Trump Better Than Obama for Jobs
• The faction that kept Nancy Pelosi in power
• Unpacking Trump's 'better deal' on Cuba

• Trump Could Appoint Someone Totally Unexpected To Head EPA
• Pelosi Says Democratic Party Doesn't Want New Direction
• Dictator-Sympathizing QB Colin Kaepernick Finishes Game With More Sacks Than Passing Yards
• Federal Judge: Michigan Recount To Start Immediately
• Page Six
• Eli Manning was a mess and this Giants disaster falls on him
• Colleges aren't just politically correct they're anti-Semitic
• Christmas trees are now going for $1K in NYC
• Commission Approves More Changes to Troubled Eisenhower Memorial
• Record-High Health Care Spending Hits $3.2 Trillion in 2015
• Ben Carson to get a cabinet position after all?
• Federal judge orders immediate start to MI recount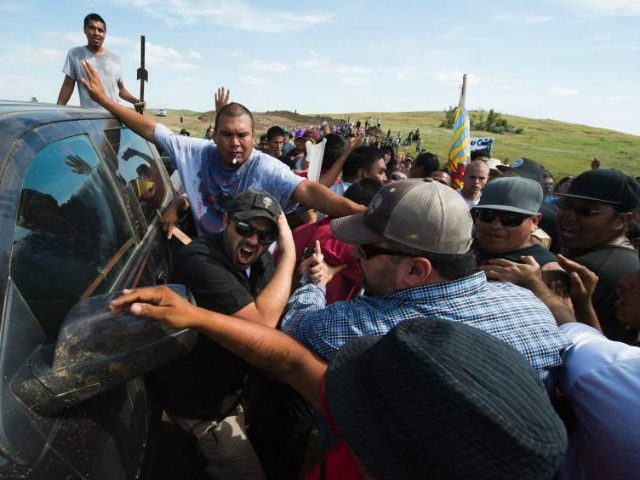 • The Note
• Pipeline Protesters Vow to Stay Despite Victory
• China Appeals to US to Stop Disrupting Acquisitions
• US Threatens Nuclear Deal: Iran
"I must be honest. I can only read so many paragraphs of a New York Times story before I puke." -Rush Limbaugh
• Alternate Route for Dakota Pipeline to Be Explored
• Ben Carson Is Named Secretary of Housing
• Trump's Children and the Business Tangle That Awaits
• China and Trump Send Tougher Messages to Each Other
• Rumors Are False, but Gunshot Is Real at a Pizza Place
• Trump's Threat to the Constitution
• Harry Reid's 'nuclear option' clears path for Donald Trump's Cabinet nominees
• Newsweek's 'Madam President' cover already a collector's item
• Green Berets in Islamic State fight frustrated with top brass micromanagement
• Obama administration bows to protesters, blocks Dakota Access pipeline
• Obama administration fails to check immigrants against FBI databases, approves citizenship
• Illegal immigrants claim fear of home country as 'magic words' to gain asylum
• 3D-Print Your Laugh and Launch It Into Space
• 'Magic Mushrooms' Compound May Treat Depression in Cancer Patients
• North Carolina man accused of opening fire inside Washington D.C. pizza shop named in Hillary Clinton conspiracy theory
• Trump team planned controversial Taiwan call months in advance and knew it would agitate China

• Republicans want to grease tracks for Trump
• Juan Williams: McConnell won big by blocking Obama
• Feds deny permit for Dakota Access pipeline

• How Donald Trump and 'Morning Joe' made up
• Trump gets back on the trail
• Jeff Sessions' Coming War on Legal Marijuana
• Light in the Shadow of Castro's Funeral, A Vigil to Honor his Victims
• Apathy in the Executive
• Shall We Gather at the River?

• 'People want answers': Criminal probe of Oakland fire launched as death toll hits 36
• Army halts Dakota Access oil pipeline and says new routes will be explored
• The rise of sports TV costs and why your cable bill keeps going up



• Oakland warehouse fire
• The next Trump pick
• China and Trump's tweets
• Syrian's face returning the Aleppo
• Democrats looking to reclaim Midwestern supporters



• Dow sets record high as bank rally continues
• China says Trump clear about Taiwan, in touch with his team
• Carson accepts Trump's offer to head U.S. housing department
• Trump has broad power to implement immigration policies: legal experts
• Duterte's cops rack up deadly record



• Post Politics Blog


• As Italy's leader resigns, a door opens for anti-elite populists
• Trump's phone call with Taiwanese president was a long-planned, provocative move
• Trump names former presidential hopeful Ben Carson as HUD chief
• The new politics of fear
• What's the right way to do tax reform? Look to Ronald Reagan.

•Americans' Support for Electoral College Rises Sharply
• Majority in U.S. Say Trump Will Try to Work With Democrats
• Gallup Vault: Putting the "Executive" in the Executive Branch
• Trump Fans Seeing Reagan Economic Redux Forget Lessons of 1980s
• Trump's 'Unpredictable Starting Now' Foreign Policy Already Here
• Taiwan Risks China's Wrath for Unprecedented Call to Trump
• Obama Appointed Liberal Judge Orders Hand Recount in Michigan
INVESTOR'S BUSINESS DAILY
• Media Say We're In A Jobs Boom We're Not
• Here's Why Trump's Carrier Deal Is So Important
• China's Global Warming Hoax Exposed
• 'Either Mentally Ill or Really Stupid': Cuomo Slams D.C. Gunman and the Fake News He Fell For
• Mark Halperin Reveals the Future of Trump's Global Unpredictability: 'Better Get Used to It'
• Construction Stopped as Dakota Access Pipeline Will be Re-Routed
• LA Times on Trump winning Florida: Voters 'might as well have elected to drown themselves' due to rising seas
• Princeton Physicist: 'If global warming were any other branch of science it would have been abandoned a long time ago'
• Kaepernick Brought to His Knees – One of Worst Nights in Football History
• Shinzo Abe to become first Japanese leader to visit Pearl Harbor
• Trump Taps Former Campaign Rival Carson as Housing Secretary

• Donald Trump Warns American Businesses: Don't Even Think of Shipping Our Jobs to Mexico
• Populists Primed to Govern Italy After Stinging Renzi Defeat
• Majority of Democrats Consider Israel A Burden On U.S.
• Trump Advisers Want to Privatize Oil-Rich Indian Reservations
• Federal Judge Orders Michigan Recount to Begin Monday

• RCP Blog
• Real Clear Markets
• Cheney To CNN: Trump Took Us To Point Where We Don't Need You Guys Anymore
• Pence: Obama Is A Hero For Reaching Out To Cuba, But Trump Is Criticized For Talking To Taiwan?
• What Dems and the GOP Learned in Pennsylvania

• It's Obama, Not the American People, Who Won't Listen
WALL STREET JOURNAL: OPINION JOURNAL
• Best of the Web (James Taranto)
• Trump's Taiwan Play
• A Trump SWAT Team for Regulation
• Iran's Prisoner of the Revolution
• My Unhappy Life as a Climate Heretic
• Italian Prime Minister Renzi Announces Intention to Resign
• Kerry Knocks Israel on Settlements
• Blogs: The Corner | Media Blog | Frum's Diary | Mark Levin | Sixers
• A Problem Like Keith Ellison
• Why Trump's Phone Conversation with Taiwan's President Is a Good Sign
• Why Conservatives Are (Mostly) Cheering the Trump Transition
• Trump-Style Diplomacy
• Democrats Prepare to Bork Tom Price
• Secession Is for Morons
• NYT Headline Puts Castro to Rest: 'A Man So Large in a Box So Small'
• Pence Nails Double Standard in Media Over Trump's Taiwan Call
• Trump Tweets: A 21st Century President Drives the Media Crazy
• Kerry Declines to Comment on Chances Trump Could Spark 'Int'l Crisis' Before Inauguration
• Van Jones on Pipeline Protest: 'This Feels Like Selma! It Feels Like Montgomery!'
• Pelosi: 'I Don't Think That People Want a New Direction'
• Pence: Obama Can Reach Out to Cuban Dictator, But Trump Can't Take Call From Taiwan's Leader?
• Kerry: Decision Not to Enforce Syria Red Line 'Cost Us Significantly in the Region'
• Chinese Economy Hitting Stagnation?
• Trump Wild Cards: Lieberman Touted for State, Cruz for Supreme Court
• 2016 Marks the Deadliest Year for Officer Deaths By Gunfire Since 2011
• MSNBC Panel: Hillary 'Didn't Lose,' She Had a 'Successful Failure'
• DOJ Condemns Cops for 'Broken Systems,' 'Unconstitutional Policing'
• Reince Priebus defends Donald Trump's tweet that suggested 'millions' voted illegally
• Trump again slams recount while Jill Stein plans to 'escalate' effort in Pennsylvania after all
• Trump team makes legal bid to block all THREE recounts
• Matteo Renzi's referendum defeat is 'first step towards Italy leaving the eurozone'
• When does Donald Trump become US president – and what will happen at his inauguration?
• Italian referendum: Renzi loses despite hitting his high turnout target
• Artists and advocates say deadly Oakland fire is product of housing crisis
• Ben Carson nominated for housing secretary in Trump administration
• Donald Trump could erase Obama's legacy almost as soon as he takes office