•It's About to Get Really Cold in the U.S.
• Taming the Bureaucratic Beast: The Herculean Task Ahead of President-Elect Donald Trump
• No More Obama Judges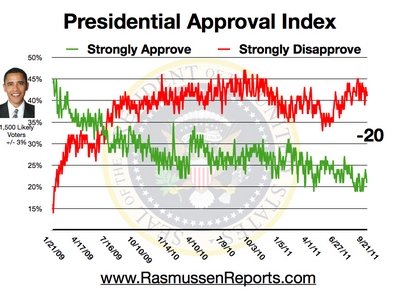 • Presidential Approval Index Tracking Poll
• Sorry, Joe, Most Democrats Want A New Face in 2020
• Should Trump Scrap The Iran Deal?
• Christmas break, or government shutdown?
• Conway: Secretary of state race still wide open
• Good riddance Harry Reid

• Hillary Clinton Meets Sobbing Supporters On Capitol Hill
• OSU Activists Complain Terrorist Was Wrongly Shot By Police
• Senate Dems Scramble After Report Shows The Most 'Diverse' Staff Is Actually Republican
• Hillary Clinton At Reid Retirement Party: 'Not The Speech I Expected To Give At The Capitol After The Election'
• Page Six
• Kanye emerges from meltdown with new hairdo
• I'm a recovering neo-Nazi
• The NSA has been listening to on-flight calls for years
• China Prepares for Anti-Satellite Missile Test
• Requiem for a Narrative
• RIP, John Glenn: An American hero leaves us at 95
• Geert Wilders is convicted of saying unpopular things

• The Note
• Trump Takes Aim at China in Victory Tour Stop
• Trump to Remain 'Celebrity Apprentice' Executive Producer: MGM Rep
• Kellyanne Conway: I'm Getting Death Threats
"I must be honest. I can only read so many paragraphs of a New York Times story before I puke." -Rush Limbaugh
• Trump Picks Fast-Food Executive for Labor Secretary
• Bodies Pile Up at Intersection of 'Depression and Rage'
• E.P.A. Pick Won't Undo All Climate Efforts, Experts Say
• 'Cyberbullying' of Union Leader on Twitter Draws Fire
• South Korea Parliament Votes to Impeach President
• Reid calls for limits to his own methods as divisive tenure draws to close
• Obama blames U.S. intelligence for missing rise of the Islamic State
• Emboldened Iran hawks eager to press Tehran on nuclear violations under Donald Trump
• James Mattis lauded as 'command warrior' by former Navy SEAL commander in Congress
• CNN documentary: Republicans are racists for opposing Obama
• Michael Moore: Donald Trump not president yet and may never be
• Culprit of Deadly Tibet Avalanche: Climate Change
• John Glenn, First American to Orbit the Earth, Dies at 95
• Texas politician, and potential Trump cabinet pick, defends posting fake news stories: 'I'm not a news organization'
• Pilot operating jet during crash that killed Osama bin Laden's family may have suffered mental 'overload': report

• What Trump's Cabinet picks reveal
• GOP eyes big gamble on ObamaCare
• Senate Democrats dig in as shutdown approaches

• 10 Crucial Decisions That Reshaped America
• Trump likely to pick McDaniel to lead RNC
• Why Trump is so obsessed with generals
• After Repeal
• Always in Vogue
• Learn from His Mistakes

• Without these ads, there wouldn't be money in fake news
• These Stanford students are hacking the government to try to solve the world's problems
• Hate speech versus free speech in the time of Trump and the media's challenge



• South Korean president impeached
• Trump mobilizing Louisiana Republicans in final Senate race
• Syrian civilians leave crumbling rebel enclave in Aleppo
• US Defense Secretary offers assurance to Afghan leaders



• A $30 million splurge on Putin's daughter's sport
• South Korean parliament votes overwhelmingly to impeach President Park
• U.S. defense chief reassures Afghans amid questions over Trump's policies
• Obama orders review of cyber attacks on 2016 election: adviser
• Trump, U.S. House Speaker Ryan meet to discuss policy



• This is what happens when Trump attacks a private citizen on Twitter
• GOP ready to launch probe of Russia, despite collision course with Trump
• Is Ivanka Trump a passionate political advocate or a businesswoman building her brand?
• Trump era confronts organized labor with gravest crisis in decades
• Groups seeking to protest around the inauguration find plans and permits in limbo

•Cost Edges Access as Most Urgent U.S. Health Problem
• Americans Still Split on Government's Healthcare Role
• Schools Missing Big Opportunities to Engage Parents
• Trump Team's Memo Hints at Broad Shake-Up of U.S. Energy Policy
• Clinton: 'Fake News' Puts Lives at Risk
• Trump Era Brings Moment of Truth for Republican Spending Hawks
• Wow! California Teachers Calls Trump Victory an "Act of Terrorism"
INVESTOR'S BUSINESS DAILY
• Trump Owes The Media Nothing Here's Why
• How Can You Tell A Good Trump Pick? By The Establishment Freakout
• Why NAFTA Is A Job Creator, Not A Job Killer
• Trump: Of Course I Want 'People Who Made a Fortune' in My Cabinet
• Newsweek Writer Kurt Eichenwald Falsely Reports That Trump Supporters Booed John Glenn
• Kellyanne Conway: Team Clinton Needs to Stop Throwing Out 'Incendiary Rhetoric'
• Trump ignores Gore's advice, instead picks skeptic to head EPA & dismantle climate agenda
• Gore Effect Strikes Again: Bitter Cold Freezes out Anti-Fossil Fuel 'Global Warming' Protest
• UN Chief Compares Populist Success of Trump and Farage to Islamic State
• Italy Migrant Crisis: 'Thousands of Nigerian Women' Forced into Prostitution
• Black Lawyer Calls on Black Jurors to Vote 'Innocent' for Any Black Person Accused of Murdering a White Person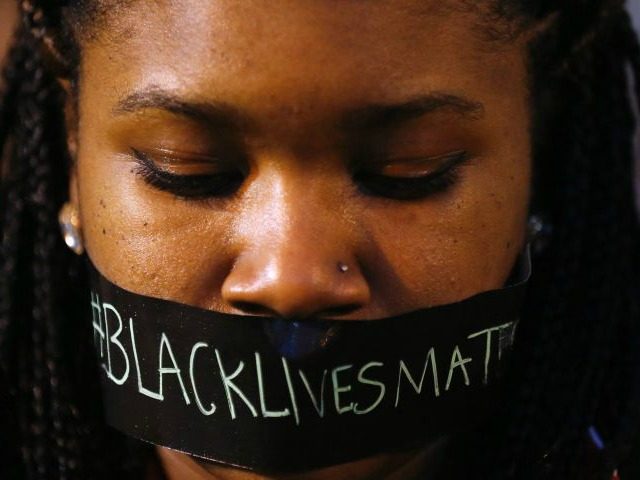 • Police to Monitor Social Media To Prevent Migrant Sex Mobs
• Debt-Free RNC Raised $6 Million More Than 2012 In Final Weeks of Campaign Season
• Thousands Attend Trump's 'Thank You' Rally in Iowa
• Hey, White Working Class, Donald Trump Is Already Screwing You Over
• Thiel-Backed PAC May Have Made Illegal Payments to Bannon Company
• RCP Blog
• Real Clear Markets
• Harry Reid, Dems' Dogged Senate Leader, Bids Farewell
• Washington Prepares for Trump's Executive Eraser
• Conway: Clinton's Attack On "Fake News" Shows Lack Of "Self-Awareness," "Blaming Everybody But Themselves"
• Obama's National Security Report Card — Unsatisfactory
WALL STREET JOURNAL: OPINION JOURNAL
• Best of the Web (James Taranto)
• Andy Puzder's Labor To-Do List
• John Glenn
• Not So Risky Climate Business
• Trump's Federalist Revival
• What Trump Got That Romney Didn't
• Sorry, Mad Dog, Waterboarding Works
• Blogs: The Corner | Media Blog | Frum's Diary | Mark Levin | Sixers
• Don't Let Trump's Sideshows Distract You from His Policies
• Trump: An Opportunity for Federalism
• No, Scott Pruitt at the EPA Will Not Be a Threat to the Planet
• The Progressive Regression
• The Five Conservative Generals
• Air Force One Is Just the Tip of the Pentagon Cost Overrun Iceberg
• Mike Rowe: Why Are We Financing Schools Where Students Burn the Flag?
• Behar Blames 'Horrible' EPA Pick for 907 Earthquakes in Oklahoma
• Sean Penn Compares Castro to MLK…and the NRA
• U.S. Military: 'We're Seeing Younger (ISIS) Fighters, Perhaps Adolescent' in Mosul
• 'Godspeed, John Glenn': Public hails hero of space, politics
• Democrat Leader of Alabama Senate: Sessions 'Will Do What's Right' as AG
• U.S.-Led Air War Has Fired 63,061 Weapons at ISISYet Threat to Homeland May Be Growing
• Hollywood Ponders America's Hatred of Muslims
• Has the Trumpian Revolution Begun?
• Conservatives Outraged Over Obama Blaming Opposition on Racism
• Reality Check: CNN Thinks Obama's Legacy is Great. Let's Destroy That.
• Harry Reid: Trump 'Not As Bad As I Thought He Would Be'
• A Black Man Shoots a White Cop Dead in Georgia, and No One Says a Word
• Trump aide says President-elect has done more since the election than Obama did in the last four years
• Hillary Clinton's mega-donors are furious they can't get to her thank-you party
• Washington Post admits notorious article accusing websites of spreading fake Russian news may have been a bit fake
• Nigel Farage on his special relationship with Donald Trump and why he can bring peace to the Middle East
• David Cameron on Brexit, Donald Trump and why he does not regret calling a referendum
• There could be 3,000 'zombie voters' casting ballots in UK general elections
• Hillary Clinton warns fake news can have 'real world consequences'
• Scott Pruitt's EPA: a dream for oil and gas firms is nightmare for environment
• Texts sent by Mark Zuckerberg suggest he may want to go into government
• Consumer confidence jumps to highest level in nearly 2 years